Where to Buy Halloween Costumes in Hong Kong
Halloween in Hong Kong is a mega celebration that will light up the town this October. There are several exciting events lined up at several destinations in Hong Kong for Halloween, including parties at theme parks and many other special events. The city assumes a haunting and intriguing look at night during Halloween with people donning costumes and special lighting for several popular landmarks and other attractions.
Buying Halloween Costumes in Hong Kong
What is Halloween in Hong Kong without the right costumes? There are several events and theme parties to street crawls and more, where these costumes will come in handy. The city is home to several leading stores and retail options where tourists can purchase the best costumes. Here are some of the options worth considering in this regard.
Don Don Donki

- This popular store in Tsim Sha Tsui offers a wide costume selection. There are numerous quirky outfits available for Halloween including costumes that cover their wearers from head to toe, accessories, head pieces, and a lot more. Most outlets of this brand will stay open until 1 AM while the stores at Causeway Bay and Tsim Sha Tsui remain open for 24 hours as well.

Fortune Costume

- This outlet is another great option for buying costumes for

Halloween in Hong Kong

. Tourists can visit the store at Tsim Sha Tsui to choose from a diverse range of costumes including top hats, props, wigs, and more. There are costume rentals available for adults too.

Pottinger Street

- Pottinger Street is a great place to find Halloween costumes in Hong Kong. The famous street is an ideal option to go last-minute shopping for masks, wigs, outfits, and a lot more. There are several stalls lined up in a row which helps visitors compare the available options and finalize their decisions.

Taobao

- Taobao offers almost everything that you require and is one of the most popular online shopping platforms in Hong Kong. You will find several dresses and costumes here along with various accessories as well. You will have to use Google Translate since the site is only available in Chinese.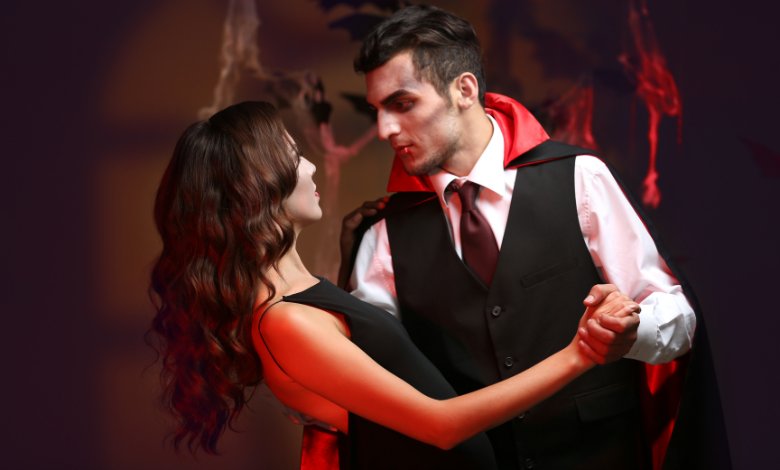 Rccosplay

- It is an excellent solution for buying clothing, wigs, accessories, and make-up among other options. It is a specialized boutique for Cosplay, offering varied costumes at competitive rates. The warehouse has everything that you need to dress up as your favorite anime or other characters. There are zombie-themed outfits along with outfits like the

No-Face

one-piece gown that drapes to the ankle and even

Squid Games

uniforms. Some other accessories that are available include fangs, contact lenses, demon horns, fake scars, and a lot more.

Ladies' Market

- This popular street market in Mong Kok is known for its varied stores that retail diverse costumes and accessories. The best part is that they come at attractive rates as well.

Fun e Costumes

- This Cheung Sha Wan store is the best option to find several costumes to create virtually any look. You will find body paint and masks here for Halloween while checking their page on Facebook to check their stocks.

PartyLand Central

- Situated in the heart of the Central area, PartyLand offers a vast line-up of costumes and other outfits. You will find several options like Spice Girl and other themed costumes for children along with customized outfits alongside. You will find options for various superheroes and other iconic characters in movies alongside.

Ymehouse

- Cosplay costumes and props are readily available at this store along with wigs and other accessories. You can easily dress up as your favorite television show or movie character with the wide range of offerings at this popular store on Lok Road in Yuen Long.
Matteo Party

- Finding the right costumes for

Halloween in Hong Kong

is a breeze at this store. It offers party supplies and accessories along with several unique costumes and other outfits. You will find various themed props here while getting your purchases delivered to your address easily.

Wan Chai Market

- This market is another place to find affordably-priced accessories and costumes galore. There is something to suit every need at this destination including hair accessories, light-up wands, costumes, and much more.

Artland

- Artland is a one-stop solution to find crafting materials, fabric-based dyes, and face paint. You will also find several accessories that will help you make your Halloween costume or outfit come alive. This store is located at the Lockhart Centre on Lockhart Road.
Travelling to the city is a great idea during Halloween. Finalize your travel arrangements and book your stay at The Squa.re Serviced Apartments beforehand. Celebrate Halloween with gusto by attending the celebrations and events listed above. You can also purchase costumes and other accessories from these well-known stores in Hong Kong.
Top Places to Enjoy Halloween in Hong Kong
Enjoying Halloween in Hong Kong is a must at these places:
Lan Kwai Fong- This is the nightlife hotspot of Hong Kong and comes alive on Halloween with special themed beverages and dishes across the numerous bars and restaurants here. Stone Slabs Street nearby offers amazing ambiences while a stroll through the Old Town Central is another must-do for tourists wishing to view the beautiful murals throughout the street. Travellers can join the throngs of citizens celebrating in Lan Kwai Fong in costumes.

Hong Kong Disneyland- Disneyland becomes a spooky paradise during

Halloween in Hong Kong

. From the

Wicked Fun Party Zone

and

Let's Get Wicked

, the popular musical to dressing up with accessories inspired by Disney villains, there is plenty to do for tourists here.

The Nightmare Before Dinner

and Mickey's Halloween Time Street Party are other major attractions along with the festival parade where visitors can meet several characters like StellaLou, Duffy, LinaBell, and many others. The celebrations will go on till the 31

st

of October, 2023.

Ocean Park Hong Kong- The Halloween Fest is a wonderful annual celebration at Ocean Park. Travellers will love a sojourn in the screaming school bus at the well-known

Ghostly School Bus Depot

while also visiting the

Spirit Boarding School

. The

Bad Dues

campus will intrigue tourists with giggles and eerie sounds while the

Netherworld

is an intriguing world that will mesmerize everyone. The

Trick or Treat Party

is another attraction where they can feast on delicious candy while also exploring six amazing haunted houses. The celebrations are accompanied by several interesting haunting shows and other dark performances. There are also lip-smacking beverages and snacks with Halloween themes. The celebrations will continue till the 31

st

of October, 2023.

Water World Ocean Park- The Spooky Pumpkin Festival will continue till the 31

st

of October, 2023. It is a major attraction here, especially with the massive

Trick or Treat

machine and prizes on offer. The pumpkin drifting and diving into the splash pool will be fabulous experiences along with the wet and thrilling Halloween party on offer. Fridays are all about

Hallow's Movie Night

for enthusiasts.

GO Museum- GO Museum will have the celebrations continuing till the 5

th

of November, 2023. Tourists will enjoy the

Fear Paradise

which is a mega spectacle that will amaze visitors. The challenges on offer are sure to attract those looking for fabulous experiences during

Halloween in Hong Kong

.

LEGOLAND Discovery Centre- Tourists can enjoy the popular

Brick-or-Treat Monster Party

and the celebrations will continue till the 31

st

of October, 2023. The dancing party will be a spectacle with treats and other fun activities on offer. Tourists can create their LEGO pumpkins as well.
These are some of the top destinations for enjoying Halloween in the town. There are several serviced apartments Hong Kong that tourists can book near these locations in order to enjoy the celebrations to the fullest.
Here's to an incredible Halloween experience in Hong Kong!

---
---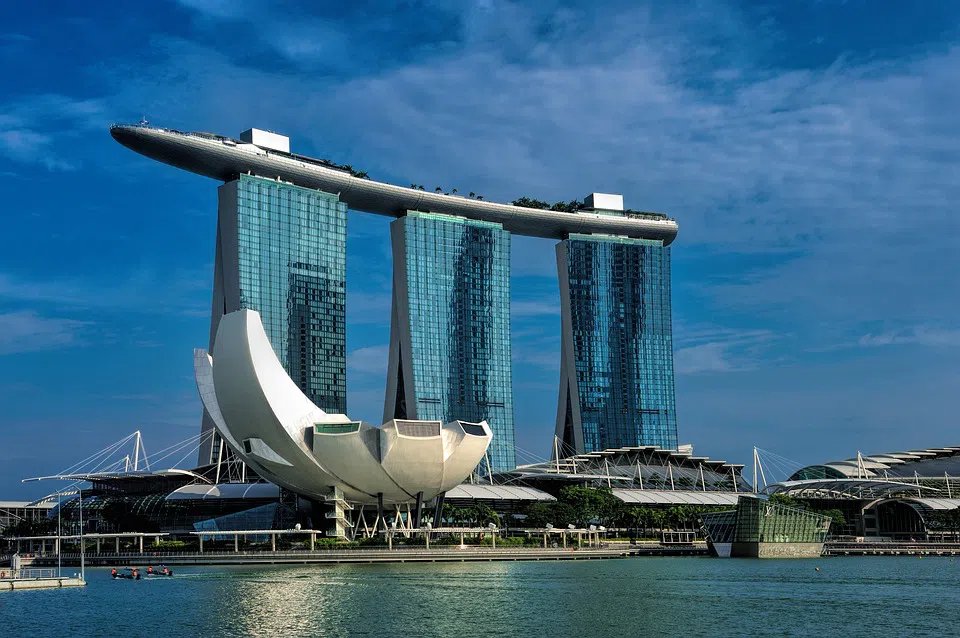 9 Best Neighborhoods in Singapore to Live With Family
Singapore is an economic powerhouse on the world's financial markets, this seems hard to believe if you look at the tiny island country on a map. However, the prosperity of this city-state is obvious when you first lay eyes on it in its glass and steel flesh.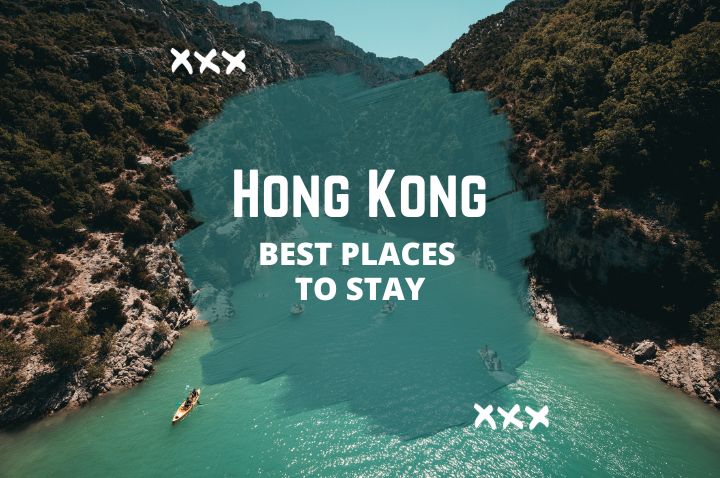 Best Places to Stay in Hong Kong: An Expert Guide
Are you seeking the best places to stay in Hong Kong? Hong Kong is one of the world's most impressive regions, offering a skyline dotted with glittering skyscrapers (8,000 and more at last count) and high quality of life. However, figuring out where to stay i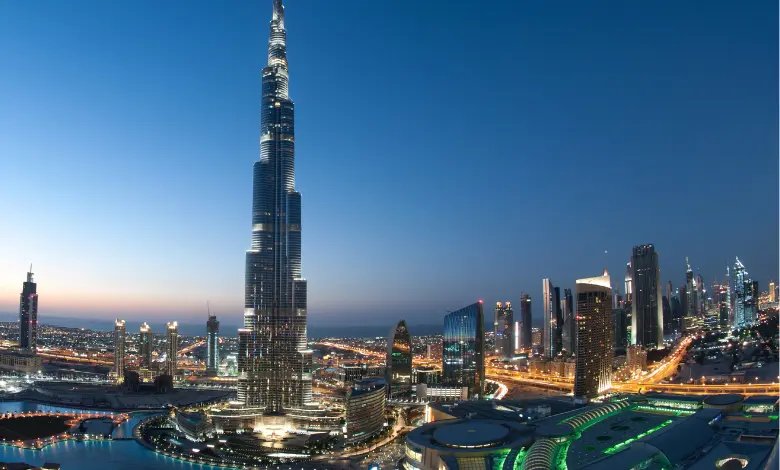 14 Interesting and Fun Facts about the Burj Khalifa
Abhishek Kapoor
08 Nov 2023
The Burj Khalifa is a work of engineering genius and a symbol of human aspiration. It is the tallest skyscraper in the world and dominates the city skyline, standing tall in the centre of Dubai. Beyond its imposing height, this architectural marvel is a tru