Why business travellers choose Amsterdam
---
There are many reasons that individuals and corporations choose to do business in the Dutch capital. Firstly, The Netherlands is a key player in the European Union and as such can act as a way into this lucrative market.
The business markets operating in the Dutch capital are relatively stable and have been for some time. More importantly, they are expected to remain that way into the future.
Companies based in Amsterdam are able to tap into a wealth of diverse talent, a young, keen and innovative workforce who are drawn to the city thanks to its positive outlook on work/life balance.
This talent has led to modern start ups as well as development in the innovations of existing businesses.
In other words, Amsterdam is thriving!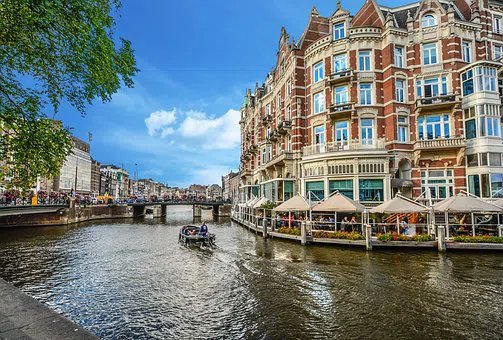 Why choose Amsterdam for Business?
Well Established Ecosystem for Business
Amsterdam used to be the financial capital of the world. Okay, so that was a few hundred years ago but what that means is that the structure for successful business in Amsterdam is long established.
It remains a fantastic destination for start up businesses as well as long established multi-national corporations. The required service providers are already in place across all key sectors which is why more than 3,000 international companies have already established a presence in the city.
The nature of Amsterdam makes it an ideal place for new innovations and people and companies who want to think outside the box.
Talented Workforce
Amsterdam is a great place to live and so attracts the cream of great talent from around the world. Tapping into this talent is the reason why so many companies are attracted to Amsterdam.
Amsterdam is one of the most multicultural cities in the world, over 180 nationalities are represented here. However, business in Europe and indeed across the world is made easier by the fact that over 90% of the people that live there are able to speak English. A large number also speak a second or even third language too.
It's not just languages either, the native Dutch workforce has benefited from the Higher Education system available in Amsterdam, which is considered one of the world's best. You'll find that over half the people living in the city have a degree or are educated to a similar level.
The laid back lifestyle on offer attracts people from every industry, but particularly those that work in fashion, finance, life sciences, IT and of course the creative industries.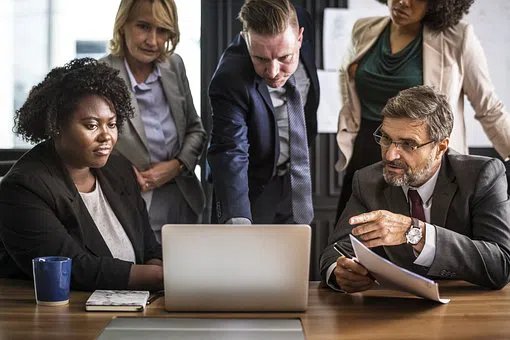 Fantastic Lifestyle
There's an enviable work/life balance here. People are attracted by the culture, the diversity and the values that are on show in Amsterdam.
Amsterdam is a great place to live, people are happy, which means the potential workforce is happy, leading to happy and productive workplaces.
There is plenty of accommodation available in the city near to the main business districts. There are also short stay apartments to rent in Amsterdam if you are working there on a temporary basis.
Amsterdam is also a fairly compact city. You could return to your studio apartment in Amsterdam in the evening after a fantastic night out. The morning after you could be just seconds from your place of work.
Connections
Despite not being as lauded as perhaps London, Paris or Berlin, Amsterdam is still a major gateway to Europe. Amsterdam Schipol is the third busiest airport on the continent (and the twelfth busiest in the world). It flies to over 300 destinations making Amsterdam a valid choice for international business.
It's not just by air that Amsterdam can be easily reached. The country has an impressive rail network which provides high speed access to destinations such as Berlin, Brussels, London and Paris.
The Port of Amsterdam is also one of the busiest in the world and has had 750 years experience in making itself one of the most efficient ports of its kind to be found anywhere.
It's not just in terms of physical transportation that Amsterdam excels, it is also a thriving technical hub too. It has the highest level of broadband penetration in Europe as well as being home to the Amsterdam Internet Exchange, well known as the largest data hub in the world.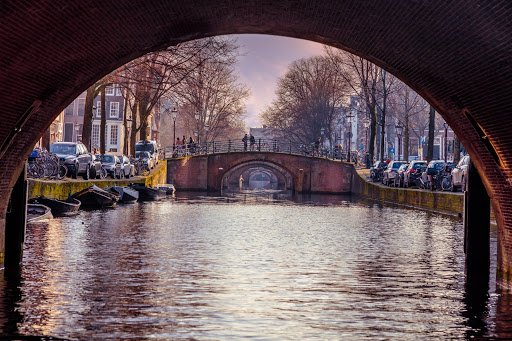 Cost
We've already touched on the fact that Amsterdam doesn't feature in the business limelight as much as other European cities such as London and Brussels. This can be considered a major advantage as many things in Amsterdam are far cheaper than in other parts of Europe.
For businesses, this can include office space rental, utilities and corporate tax rates. For individuals it is cheaper for housing, transportation and has competitive personal tax breaks.
---
---
Leave a Reply
Your email address will not be published. Required fields are marked *