Why You Need to Visit Champs Élysées
---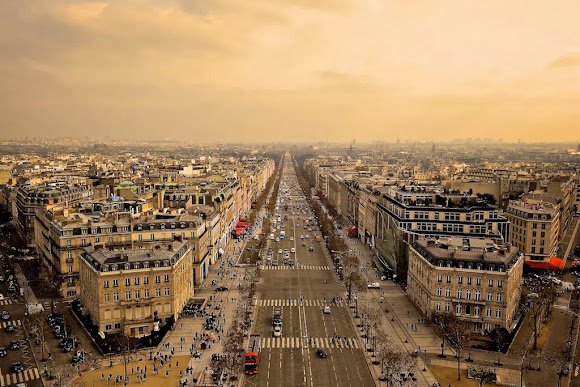 Everybody knows the Champs Élysees whether they've visited Paris or not. It is probably one of the most famous roads in the world and a must see for anybody visiting Paris.
It's a road that doesn't need an introduction and it is certainly one of the most popular attractions in Paris but what exactly is there to see there? What goes on in this beautiful avenue throughout the year? Is there something to do at night as well as during the day?
The short answer is that there is plenty to see and do in this avenue at any time of the day. Hiring apartments in Champs Élysées Paris is the only way to see it all. Here's all you need to know about the road that Parisians call simply, Les Champs.
The Past
It's hard to believe looking at this majestic street today that it used to be swampland. Its origins as a street can be traced back as far as the 17th century. Its original route was planned out by a man named André Le Nôtre, who was famous himself as a gardener to the Sun King himself, Louis XIV, he of the famously opulent Palace of Versailles and equally opulent gardens.
If the gardens at the Palace were anything to go by the Champs Élysées was always destined to be great.
It is nearly two kilometres from end to end, beginning at one end at the Place de la Concorde and ending at the other at the Arc de Triomphe.
The Shopping
In short, it's a shopper's paradise. There's literally something for everyone here. If you want to stick to French brands then that's fairly simple. Erîc Bompard, Longchamps and Lacoste all have stores here.
If you're looking for famous fashion brands then you're in luck too. Louis Vuitton has its huge flagship store right here in the French capital. It's an art museum too, if you get bored with the luxury merchandise!
Cartier are here as well, if watches and jewellery are your thing.
It's not just French brands either. The sister store of Tiffany's Fifth Avenue store in New York City is located right here on Les Champs. If you can't make New York, this store has all the magic you need.
Of course, most of us don't have the budget to shop casually at Cartier or Tiffany. Don't worry, Les Champs has plenty of much more affordable stores too. Gap, Zara and Nike have large stores here. For a touch of the unique at more affordable prices have a look at the legendary Abercrombie & Fitch store too.
The Entertainment
Whether you crave the cinema, the theatre or an exhibition, Les Champs caters for you.
There are numerous cinemas located all along the avenue. It's actually a fact that there are more cinemas along the Champs Élysées than in any other road in Paris, including some historic screens that date as far back as the 1930s, like the UGC George V. If you're looking for cinemas playing more arthouse movies then Le Balzac is one of a few you can try.
For a theatre experience, there are plenty of famous auditoriums to visit. These include the Théâtre du Rond-Point and the Espace Pierre Cardin.
There are always exhibitions to see along Les Champs. Paris' most famous exhibition centre, the Grand Palais is nearby and hosts the biggest exhibitions the capital puts on. It's an attraction in itself, the glass vault and concrete structure having been built for the Universal Exhibition back in 1900.
The Events
Have a look out for events happening on Les Champs. You could have one of the most memorable experiences of your life or, if you're not expecting them, you could be in for a challenging day as the capital comes to a halt.
If you find yourself in Paris for Bastille Day then the only place to experience it has to be Les Champs. The lead up to the Arc de Triomphe is covered in Tricolores and there is a major party atmosphere across the capital.
Sports fans will also know that this great street is famous for being the finish of the world famous Tour de France cycling event. But did you know that it is also the start point for the Paris Marathon too?
Most capital cities have their gathering points for New Year's Eve celebrations and Paris is no exception. Crowds mass near to the Arc de Triomphe every year to celebrate and watch the digital countdown on the famous arch.
Paris apartments short stay on or near the Champs Élysées are available from thesqua.re. These will give you all the time you need to explore the street from morning until night.
---
---
Leave a Reply
Your email address will not be published. Required fields are marked *