Singapore Night Safari Tour: All You Need To Know
The Singapore Night Safari is an attractive experience for tourists. The Night Safari Tour draws people in large numbers. Those who love nature will enjoy visiting this attraction. The place enables thrilling safaris at night, adding a special thrill to it all. There are 130 varied animal species with 2,500+ animals in all. The gates open at dusk, ushering visitors into a whole new world. There are several threatened animal species that you will find at the safari as well. These include the Malayan Tiger and Asian Elephant. The Malayan Tapir is also a big attraction.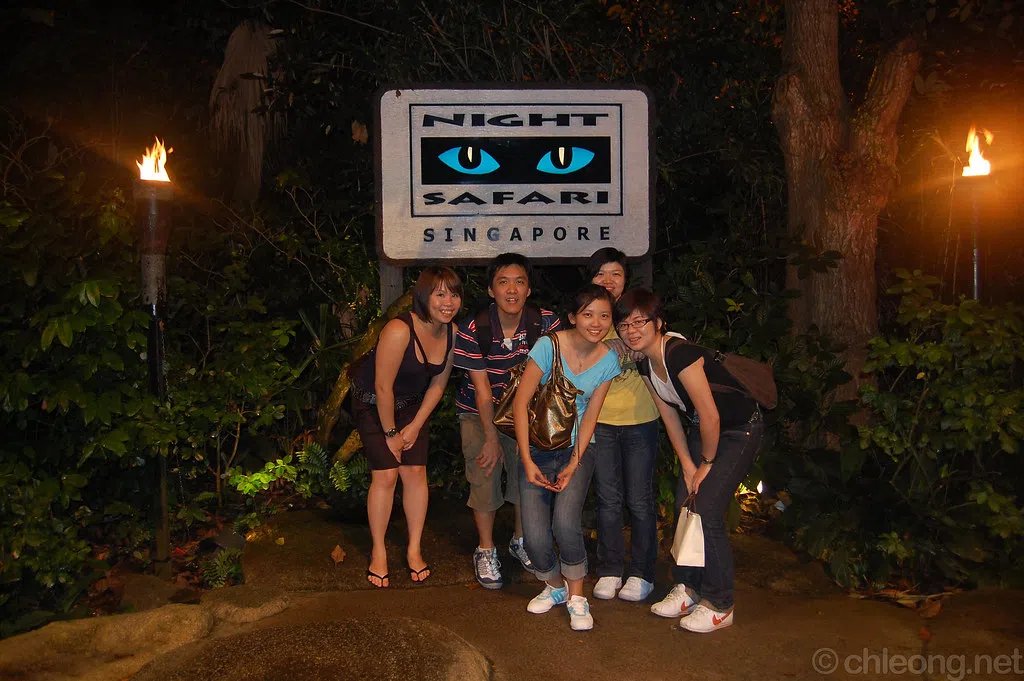 Singapore Night Safari Tour
A rain forest covers 35 hectares in total, encompassing the Singapore night safari. You can take a tram ride for 35 minutes with accompanying commentary. You can also check out the lovely walking pathways. Walking tours are sometimes more popular since one can check out more animals. There are two massive aviaries and you can see flying foxes and squirrels alike.
Singapore Night Safari Tour- Key Points For Tourists
1. Fishing track trails emphasizing big cats.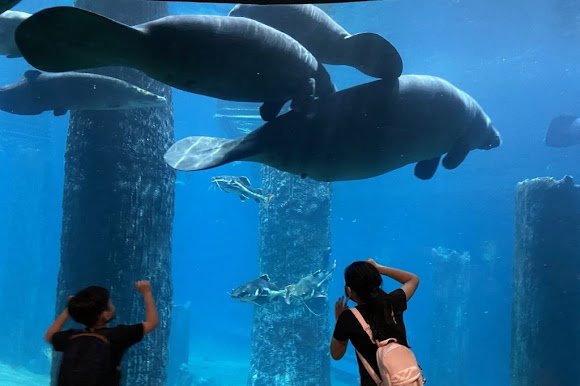 Fishing Track Trails in Singapore Safari (image courtesy:media.timeout.com)
2. Leopard trail for a thrilling experience.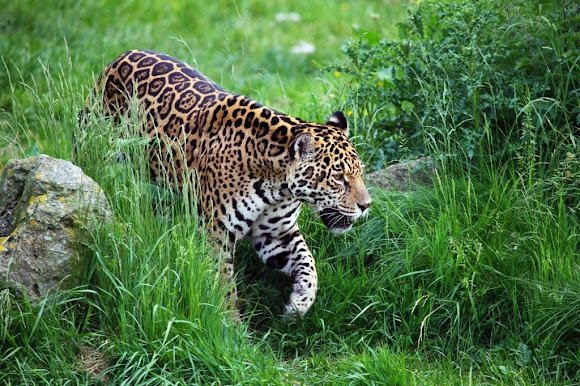 Leopard trail in Safari
3. Open bus and tram ride along with walking tours.
Guided tram rides will give you a Singapore safari tour with live commentary.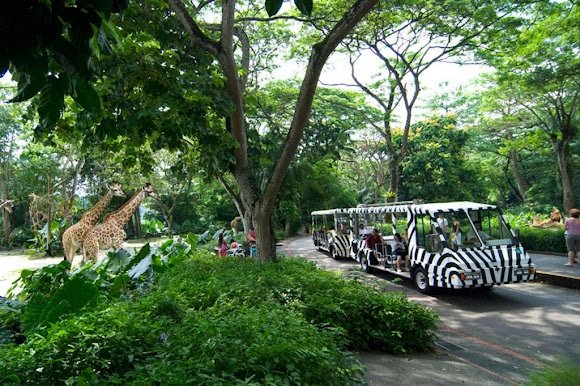 Open bus and tram ride in Singapore Night Safari (image courtesy: astromaxicab.com.sg)
4. Unique species like the armadillo, giant anteater, and pangolin.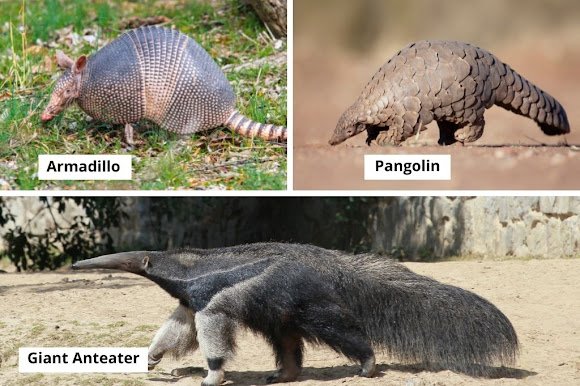 Unique species in Safari
5. The fishing cat is another big attraction in the safari.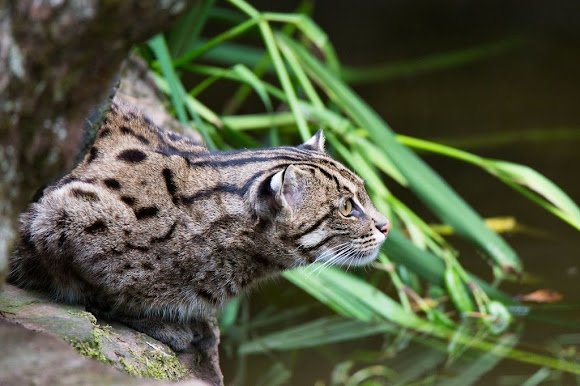 Fishing cat in Safari
6. Leopards, civets and lions are present.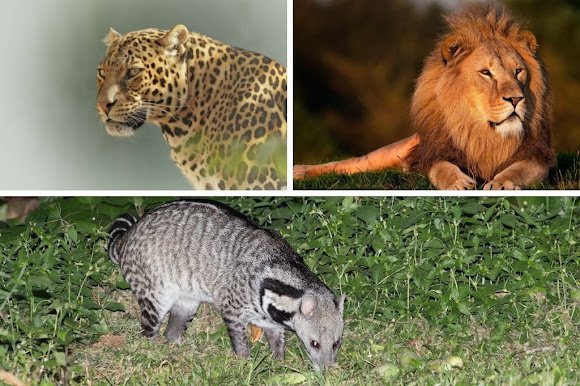 The big attraction in Night Safari of Singapore
7. You can also find porcupines and Sri Lankan leopards.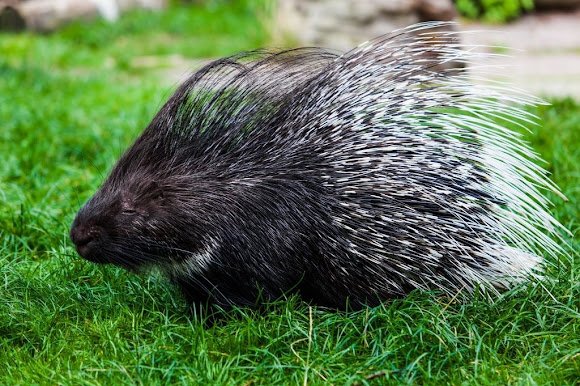 Porcupines in Safari
8. Other foreign species include the brush-tailed possum. The sugar glider and Morepork owls are also viewable here.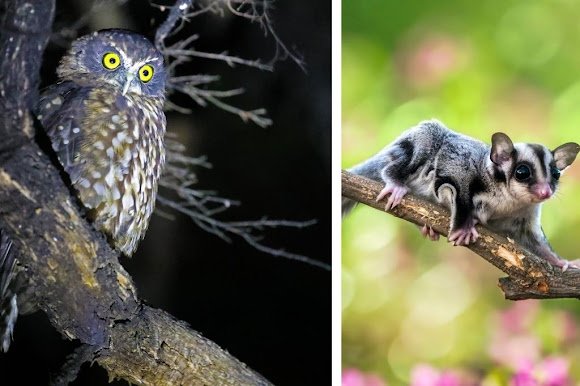 Sugar Glider and Morepork owls in Night safari
9. There is a beautiful Wallaby trail linking to the Leopard Trail.
You will find red river hogs here along with babirusas. Spotted hyenas, Malayan tigers and bongos are also present.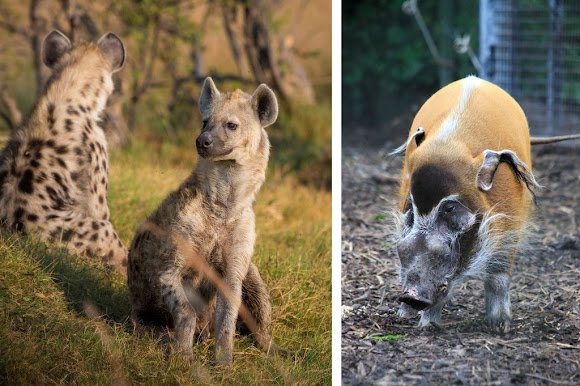 Red river hogs and Hyenas
10. Ulu Ulu Safari Restaurant
You can savour Asian delights at the Ulu Ulu Safari Restaurant. The experience is akin to past kampong villages.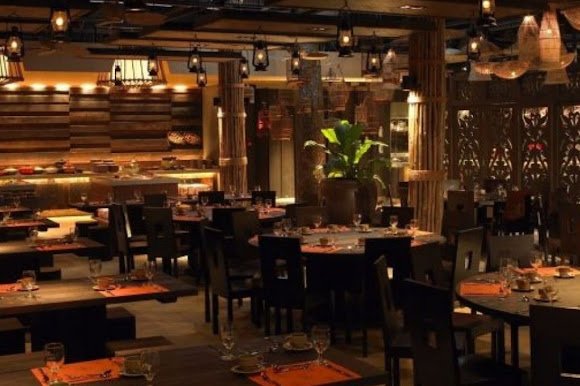 Ulu Ulu Safari Restaurant (image courtesy: sgmagazine.com)
11. Wildlife Reserves Singapore
It is under the management of the Wildlife Reserves Singapore. There are several reputed reserves in the city. They include River Safari, Night Safari and Jurong Bird Park. The Singapore Zoo is also a part of the line-up.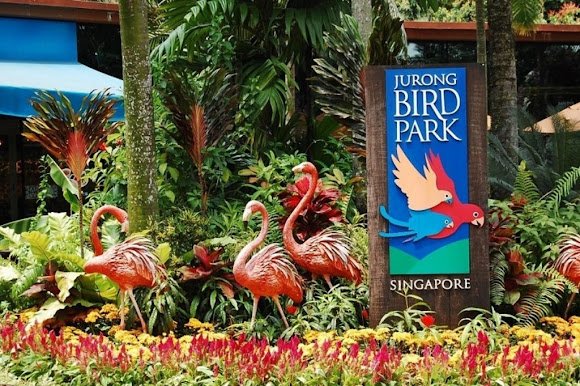 Jurong Bird Park in Singapore Night Safari Tour (image courtesy: bigbreaks.com)
12. Geographical zone of Singapore Zoo Night Safari Tour
There are six zones in all, including Southeast Asian jungles, Himalayan foothills, Nepalese River Valley, Indian Subcontinent, Burmese Hillside and Equatorial Africa.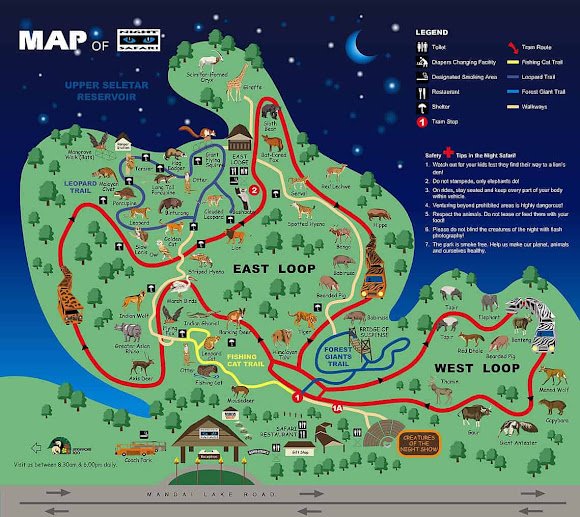 Geographical zone of Singapore Night Safari Tour (image courtesy: aswesawit.com)
13. Creatures of the Night Show
You can finish off with the Creatures of the Night Show. It helps you watch the unique skills of several animals. They include binturongs, civets and otters. Others include the capybaras.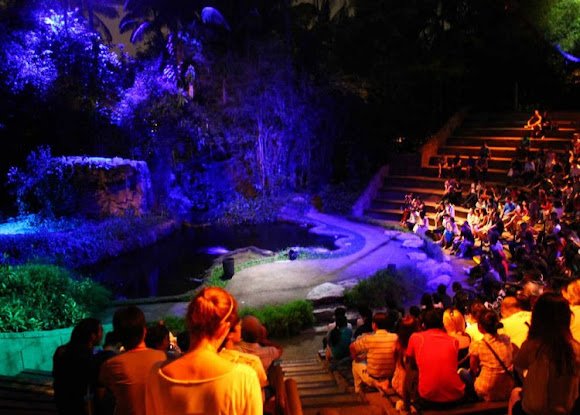 Creatures of the Night Show in Singapore Safari (image courtesy: agnitotoday.com)
14. Take private tours in groups
You can take private tours in groups. The Safari Adventure Tour VIP buggy and walking package is a must. You will get insider information and fascinating facts alike. The Singapore Safari has won the reputed Best Attraction award from Singapore Tourism.
Singapore Night Safari- Opening Hours and Ticket Prices
The Singapore Night Safari stays open between Thursday and Sunday every week and also on public holidays and the eves of such holidays alongside. The operational timings are between 6.30 PM and 12 AM.
The approximate Singapore safari ticket prices are S$55 for adult visitors while children between 3-12 years of age have to pay S$38 for entry. Senior citizens (local residents) who are 60 years of age or higher have to pay S$20 for entry. Tram services are complimentary and a part of the admission ticket price. ParkHopper Plus is a multi-park ticket that gives more benefits to buyers. This costs around S$108 for adults and S$80 for children.
Singapore Night Safari- Exciting Experiences for Travellers
The Singapore Safari offers a vital experience of 3-4 hours. There is a beautiful walking trail through four routes. The tram ride takes approximately 40 minutes. A walk takes up to three hours in most cases. The experience is worth talking about. Visitors travel through all the geographical zones as mentioned. The commentary takes them deep into the intricacies of the experience.
The Singapore zoo night safari also contains approximately 41% of threatened or endangered species. The authorities make it a point to take care of these animals. They also breed and take care of them with care. Success stories include the Asian elephants, red dholes, clouded leopards and Malayan tigers. There are also fishing cats and Asian lions along with Malayan tapirs. Sponsorship and adoption options are available for these animals. Those interested in conservation may opt for these measures. This contribution ensures their meals, homes and other welfare programmes.
The park contributes toward eliminating plastic and other waste. It has helped in avoiding waste through plastic bags and bottled water. It has also taken an eco-friendly approach for its F&B outlets. Other initiatives include environmentally friendly bags and reusable bags. Refillable bottles and complimentary dispensers are also key features. There are recycling bins positioned throughout the entire safari park. The e-waste bin is for batteries, wires, etc. Cooking oil also gets converted to biodiesel. Animal bedding production takes place from shredded paper, newspapers, and cardboard boxes.
The Creature of the Night Show is a mesmerizing experience. You will love it amidst the gorgeous rainforests and the massive amphitheatre. Visitors will also love the Thumbuakar Fire Show. This has incredible performers showing their skills with fire. Then there is the fabulous dining experience on offer. You can dine by the lakeside or at Gourmet Safari Express.
If you are planning to take in this incredible experience anytime soon, ensure that you plan in advance. You can check out the best serviced apartments in Singapore for accommodation. You are guaranteed to find multiple options at competitive rates. Book your flight and travel tickets well in advance. Check out the safari ticket booking options online. Also, look for advance ticket bookings for other tourist landmarks. This will save you the rush once you land. Here's to a wonderful trip!
You should enjoy tram rides on the Singapore night safari tours for watching the animals go about their regular routine. This is one experience that you should not miss for the world!
---
---
Top 12 Theatres in Singapore for the Best Movie Experience
Singapore is a bustling metropolis noted for its rich cultural tapestry. The city has a thriving film industry that caters to a wide range of tastes and inclinations. Moviegoers in the Lion City have the opportunity to see films in world-class theatres. These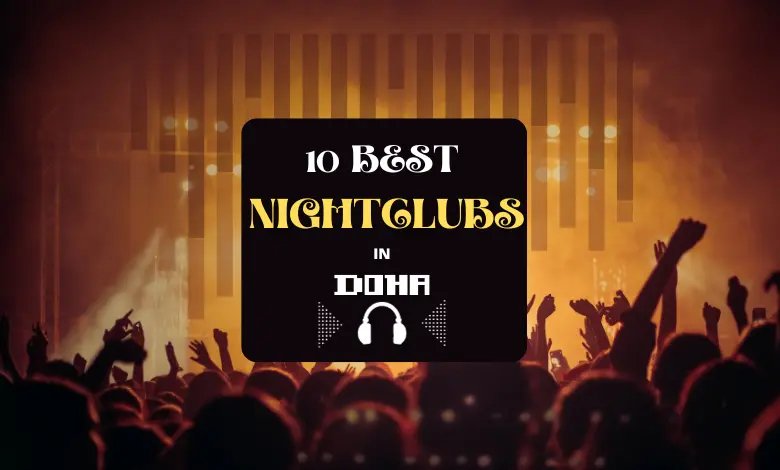 10 of the Best Nightclubs in Doha to Check Out
Abhishek Kapoor
19 Oct 2023
Doha, the crown jewel of Qatar is a luxurious destination for party animals worldwide. As the sun kisses goodbye beneath the dazzling skyline, the city gets alive with a pulsating beat. The night clubs in Doha create an electrifying atmosphere. Encouraging ev