Why you should choose serviced apartment for your next Dubai Trip
Dubai is among the most glamorous, touristy and bustling cities in the UAE. This metropolis is renowned for its luxurious accommodations and world-class furnished apartments in Dubai. Among the various options available to travellers, serviced apartments in Dubai have gained immense popularity in recent years. These apartments provide a unique and enticing alternative to traditional hotel rooms, offering a comfortable and convenient home away from home.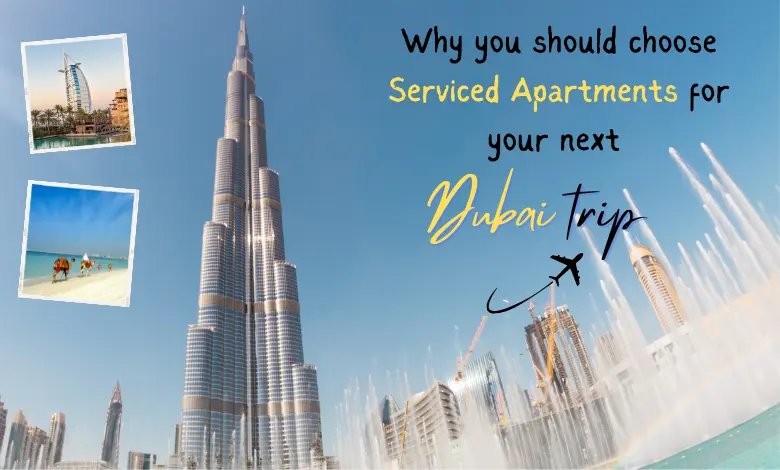 Do you need reasons for, why you should choose a serviced apartment for your next Dubai Trip? Read on as we will delve deeper into the reasons behind the rising popularity of serviced apartments in Dubai, explore the amenities they provide, highlight their advantages over traditional hotel rooms and discuss how their dog-friendly policies have made them the best accommodation option for pet owners.
Reasons behind the Rising Popularity of Serviced Apartments in Dubai
The cosmopolitan lifestyle of Dubai, its thriving business scene and growing tourism sector have all contributed to the rising demand for serviced apartments. Here are a few of the reasons why these accommodations have grown in popularity:
Exceptionally Spacious and Comfy
Furnished apartments in Dubai come with separate living, eating, and bedroom zones. They offer plenty of space for guests to rest and rejuvenate. The interiors are fully furnished with fashionable décor, and modern conveniences. They also offer a pleasant and homey atmosphere.
Utmost Privacy and Flexibility
The ability to prepare meals in fully equipped kitchens, as well as the availability of washing facilities contributes to the convenience and cost-effectiveness of serviced apartments in Dubai. Serviced apartments provide more privacy than standard hotel rooms, thus being perfect for families, business travellers, and extended stays.
Unparalleled Amenities in Serviced Apartments
Serviced apartments in Dubai feature an excellent array of amenities that cater to the requirements and tastes of discriminating travelers. Among the significant features are the following:
Fully Equipped Kitchens
These apartments are equipped with cutting-edge kitchen facilities, allowing visitors to create their own meals while adhering to their dietary choices.
Housekeeping and Concierge Services
Housekeeping services are provided on a regular basis to maintain cleanliness and tidiness during the stay. Also, expect curated Concierge services provided to help visitors with a variety of needs, including transportation arrangements, meal reservations, and area suggestions.
Fitness and Wellness Facilities
Certain serviced apartments include access to fitness centres, swimming pools, and spa amenities, allowing clients to stay healthy while also relaxing.
Accommodating Pet Facilities
Serviced apartments in Dubai have risen in popularity among pet owners due to their dog-friendly regulations. Most furnished apartments in Dubai provide pet-friendly features such as specific walking spaces, pet beds, and water and food bowls when asked for.
Moreover, our furnished apartments in Dubai are typically located in pet-friendly neighbourhoods with surrounding parks and open spaces. This makes it simpler to exercise and walk your dog. Pet owners may unwind during their stay in a serviced apartment by using extra services such as pet sitting or grooming.
Advantages of Serviced Apartments in Dubai over Traditional Hotel Rooms
Although hotels have their own allure in Dubai, serviced flats provide distinct benefits that have piqued the curiosity of visitors. Living in furnished flats in Dubai provides a number of advantages and conveniences that ensure a pleasant and joyful experience. Here are some of the benefits of renting a serviced apartment in Dubai, as well as what you can expect:
Opulently Stylish and Well-Designed Living Quarters
Our furnished apartments in Dubai are professionally constructed with a focus on modern aesthetics and utility in mind. They have modern furnishings, attractive décor, and clever layouts that create a warm and inviting atmosphere.
Comes complete with Furnishings and Appliances
These flats are completely furnished and have all of the necessities for daily life. You'll find everything you need to settle in fast and comfortably, from comfy mattresses and sofas to dining sets and kitchen gadgets for daily use.
Provides Convenience and Saves Time
As a matter of fact, you save time and effort by picking a furnished apartment since you don't have to go through the process of acquiring, moving, and assembling furniture. Everything you need is already in place, enabling you to concentrate on other elements of your life or explore the city.
Expect All-Inclusive Services
Many of our furnished flats in Dubai include maintenance, housekeeping, and utility bills (electricity, water, and internet). The services in question are usually included in the rental fee, which simplifies budgeting and eliminates the need to deal with several invoices.
Situated in Prime Locations around the city
These serviced apartments in Dubai are frequently located in desirable areas near major attractions, commercial centres, and transit connections. This makes it simple to get to the city's dynamic cultural scene, retail locations, dining destinations, and leisure activities.
Furnished flats in Dubai provide lease duration flexibility. There are solutions available to meet your needs, whether you require a short-term stay or a lengthier commitment. This is especially useful for individuals in Dubai on a short-term job assignment, internship, or a longer holiday.
The majority of the furnished apartments are located within gated communities or guarded residential complexes. They also ensure added security and peace of mind. Surveillance systems, regulated access, and round-the-clock security guards are common features of these structures.
You may have access to a variety of amenities, such as swimming pools, fitness centres, play areas, and common spaces, depending on the selection of serviced apartments in Dubai. These amenities add to a well-rounded living experience and provide chances for residents to socialize.
What makes Furnished Apartments Dubai the best choice to experience the city?
Furnished apartments in Dubai offer an unparalleled choice for experiencing the city in the most convenient and cost-effective way. With a wide array of amenities and services, these apartments provide a hassle-free living experience. One of the key advantages is the cost-effectiveness they offer. By being fully furnished, these apartments eliminate the need to invest in expensive furniture and appliances, thereby saving both time and money. Additionally, they often include utilities, such as electricity, water, and internet in the rental price, further reducing the overall costs.
Moreover, furnished apartments in Dubai provide a high level of comfort and convenience. They are thoughtfully designed to cater to the needs of residents, offering comfortable furniture, well-equipped kitchens, and modern appliances. This allows individuals to settle in quickly and focus on exploring the vibrant city without worrying about the logistics of setting up a home.
Furthermore, these apartments are usually located in prime areas, close to major attractions, business districts, and transportation hubs. This strategic positioning allows residents to easily access the city's renowned landmarks, cultural sites, shopping malls, and entertainment venues.
The best neighbourhoods to stay in Serviced apartments in Dubai
There are numerous neighbourhoods in Dubai with serviced apartments that cater to a variety of tastes and lifestyles. Consider these locations while looking for a place to stay:
Downtown Dubai, home to the Burj Khalifa and the Dubai Mall, is known as the city's busy core. This neighborhood boasts a dynamic ambiance, with luxury serviced apartments, high-end shopping, world-class cuisine, and vibrant nightlife.
Dubai International Financial Centre (DIFC)
DIFC is an ideal alternative for business visitors because of its modern serviced apartments and accessibility to global enterprises, financial institutions, and high-end eateries. This community combines the benefits of a prominent position with the convenience and elegance of living.
The Dubai Marina, a neighbourhood located along the waterfront, is a popular choice for individuals looking to live in a contemporary and luxurious setting. Here you can find several food and entertainment options in the neighborhood. Along with a gorgeous skyline and stunning views of the marina, our serviced apartments in Dubai provide access to lavish amenities like pools, wellness centres and exclusive beach clubs.
The Bay is a large commercial and business sector featuring a mix of residential and office structures. The surrounding area has modern serviced apartments and is close to retail malls, restaurants, and business facilities. Its central location makes it useful for both business and leisure tourists.
The Palm Jumeirah is a man-made island in the shape of a palm tree. It is one of the most luxurious and famous complexes in Dubai. Serviced apartments in Palm Jumeirah provide opulent living with spectacular views of the Arabian Gulf, private beaches, and access to high-end resorts, spas, and restaurants.
Note- These above-mentioned neighbourhoods offer a variety of serviced apartments to accommodate a wide range of budgets and interests, thereby ensuring a pleasant stay in Dubai. Consider your needs, proximity to attractions and personal preferences when deciding on the ideal location for your serviced apartment in Dubai.
Signing Off
Serviced apartments in Dubai have grown in popularity as a result of their diverse advantages and attractive features. These units provide travellers with more privacy, flexibility and reasonable prices. Furthermore, because of their pet-friendly features, they are an ideal option for pet owners travelling with their furry friends for company.
Moreover, if you are visiting Dubai for business or pleasure, renting a serviced apartment may be the best way to enjoy a homely stay away from home in the Emirate. Furnished apartments in Dubai are an excellent choice for a low-cost, comfortable, and convenient place to reside. They enable guests to fully immerse themselves in the city's beauty and enjoy its myriad options without the usual difficulties of relocating to a new apartment.
---
---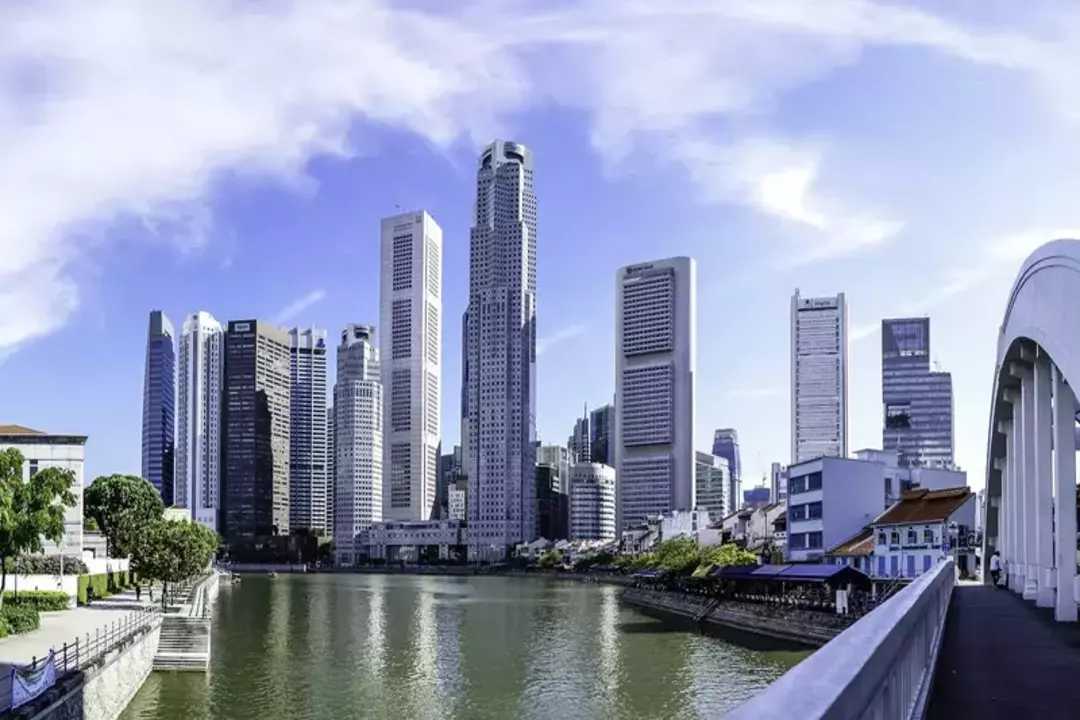 Top Business Events in Singapore 2023
Singapore serves as a centre for corporate events and will once again host a large number of conferences, trade fairs, and exhibits in 2023. As Singapore is ideally located for businesses to engage with partners and clients from across the world since it sits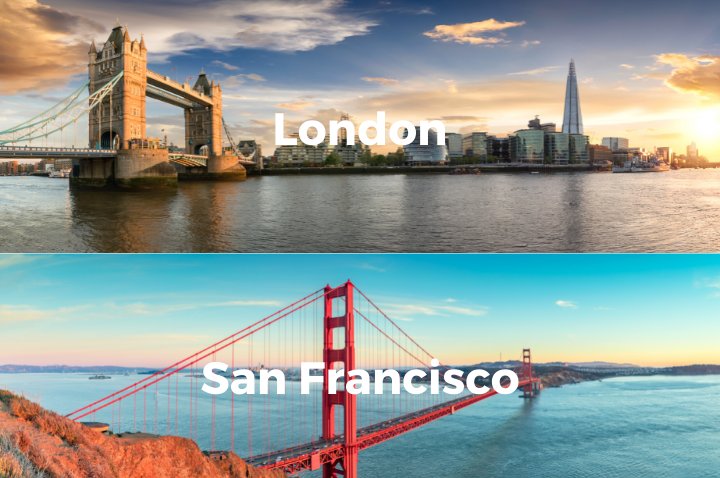 London Vs San Francisco - Which City is the Best for Startups?
Which City is the Best for Startups? London or San Francisco London and San Francisco are considered to be amongst the best cities in the world to live in, in terms of work life, quality of life and availability of public amenities (healthcare, education, et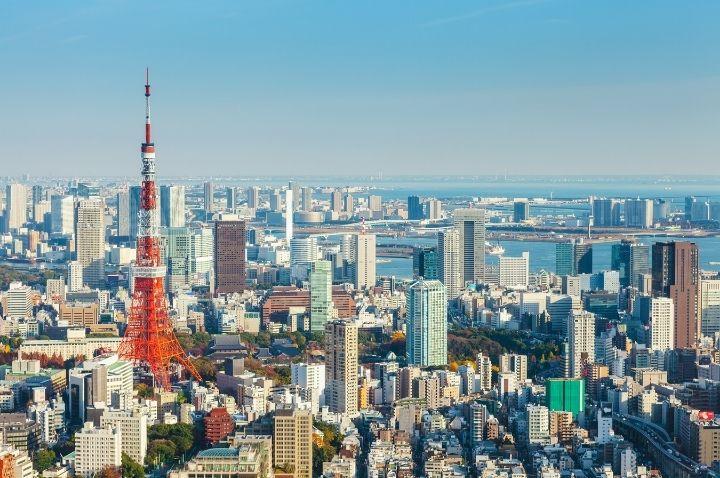 Top 4 Biggest Companies in Tokyo
Tokyo is one of the most popular cities in the world to work in. It's a lively, vibrant place with contrasts around every corner. There's quiet reflection, bright lights and themed restaurants, amazing food, hidden gems, timely public transport, beautiful chan