10 Best Music Festivals in Sydney, Australia 2023
Get set ready to explore Sydney, a city of pulsating rhythm. Sydney is a city where music weaves through its very core. It offers many music festivals every year. Sydney's festival scene promises an unforgettable celebration of sound. It has everything from electrifying beats to soul-stirring melodies. Let's unveil the top ten music festivals in Sydney that will ignite the spirit of 2023. So, gather your tribe, ignite your passion, and let us take you to a world where music transcends boundaries and fills the air with euphoria.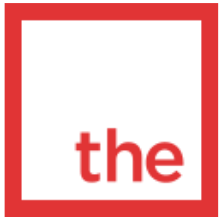 Subscribe to hear more from TheSqua.re
Be the first to receive our latest posts and updates straight to you inbox
1. Sydney City Limits: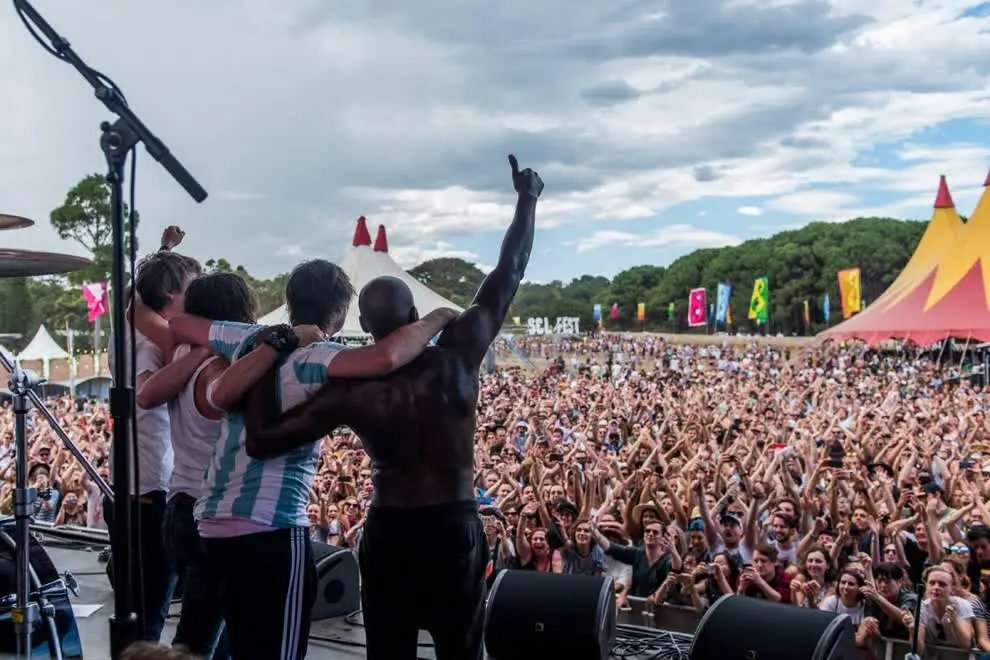 Sydney City Limits (Image Courtesy: purplesneakers.com)
Welcome to a realm of musical euphoria at Sydney City Limits. This popular music festival in Sydney unites international sensations and local talents on a single stage. It is famous for delivering an electrifying experience like no other. Lose yourself in the infectious beats. Immerse yourself in interactive art installations. Indulge in the mouthwatering delights from the diverse range of food stalls. Sydney City Limits will take you on a sonic journey that will leave you craving more. While enjoying this fantastic festival, do not forget to book your cosy stay at the serviced apartment in Sydney.
2. Splendour in the Grass: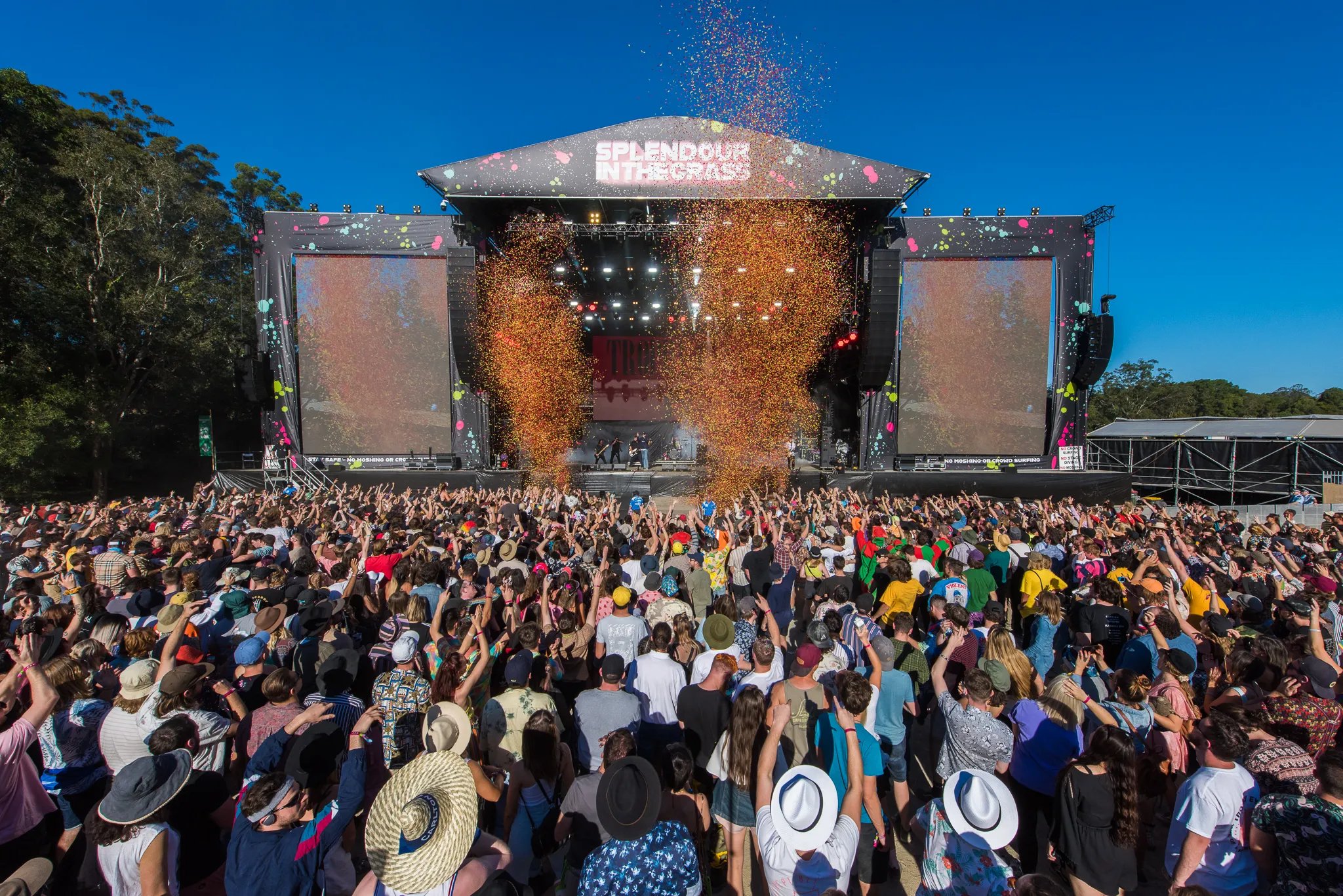 Splendour in the Grass (Image Courtesy: purplesneakers.com)
Prepare to be enchanted by the mystical allure of Splendour in the Grass. It is a festival that beckons you to Byro, a stone's throw away from Sydney. Over three enchanting days, this festival weaves together a tapestry of genres. It features the best of indie rock, electronic beats, and alternative sounds. Splendour in the Grass promises a soul-stirring experience amidst breathtaking natural landscapes. Camp under the stars, dance barefoot in the grass and let the music ignite your spirit.
3. Listen Out: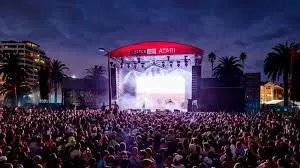 Listen Out (Image Courtesy: thedjrevolution.com)
Are you ready for an auditory adventure like no other? Listen Out invites you to surrender to the crazy beats of electronic music. Listen Out has a casting spell that will have you dancing from dusk till dawn. Get ready for an exciting event that lasts for just one day! At this music festival in Sydney, you'll experience both the well-known and up-and-coming artists who create amazing electronic music. It will be an exhilarating journey through different styles of electronic sounds. Many stages will set your heart racing as you surrender to the crowd's infectious energy.
4. Laneway Festival: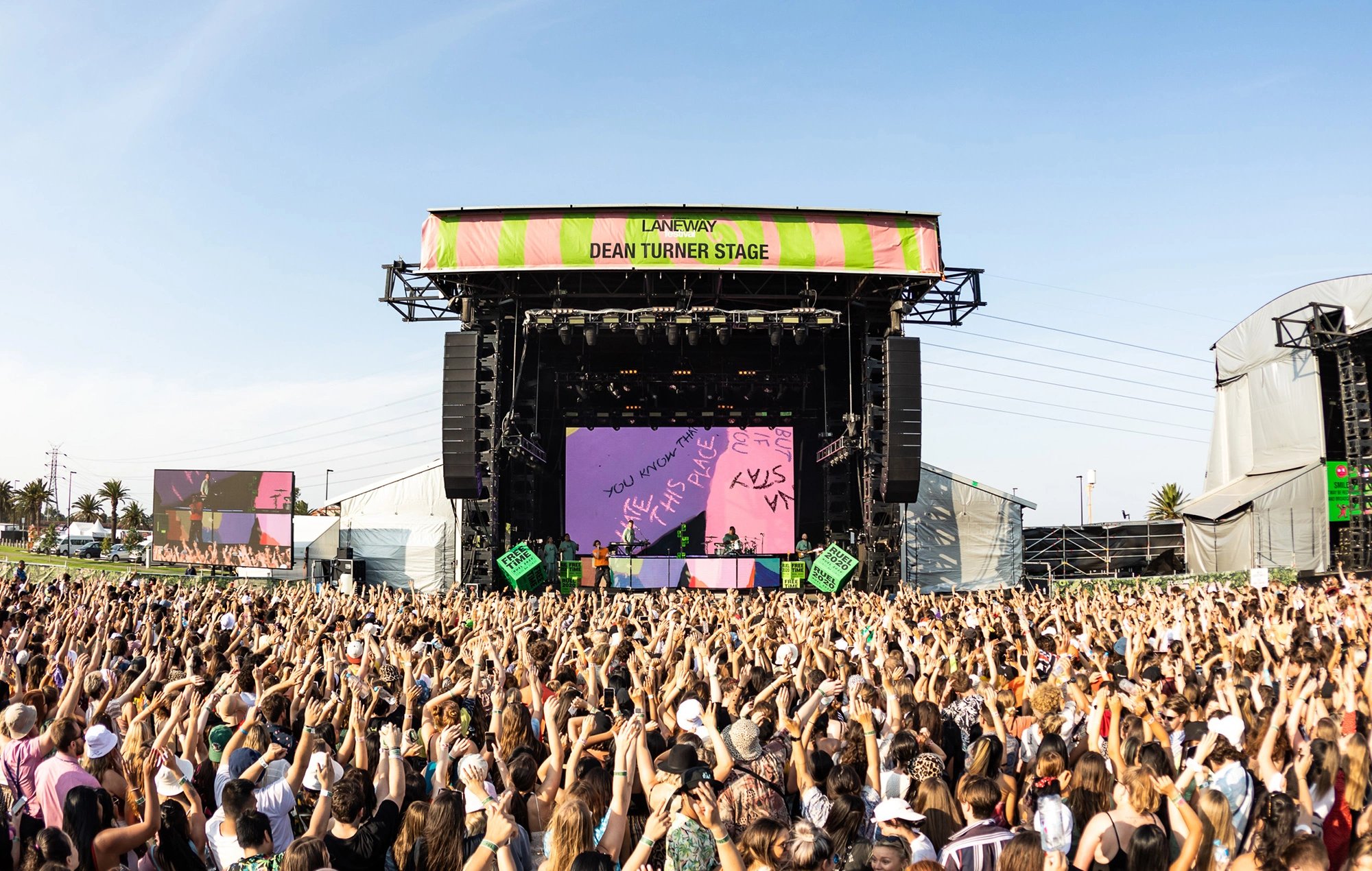 Laneway Festival (Image Courtesy: nme.com)
Step into the vibrant tapestry of indie music at Laneway Festival. It is where sonic adventures await around every corner. This one-day music festival in Sydney celebrates emerging artists and indie legends. This is famous for providing a platform for sonic exploration. Enjoy the eclectic sounds of indie rock, pop, and alternative genres as the atmosphere crackles with creative energy. Laneway Festival is a kaleidoscope of music, where discovery and passion intertwine.
5. Field Day: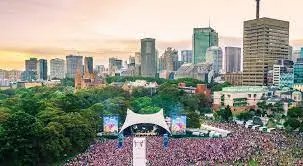 Field Day (Image Courtesy: stoneyroads.com)
Let the music guide you into a new year at Field Day. It is a spectacular music festival in Sydney that ignites the cityscape with electrifying energy. This takes place in the heart of Sydney's iconic Domain. This festival combines the finest live performances with great DJ sets. Celebrate the dawn of a new year as the beats reverberate through your soul. Enjoy being surrounded by the mesmerizing beauty of Sydney's city skyline.
6. Electric Gardens: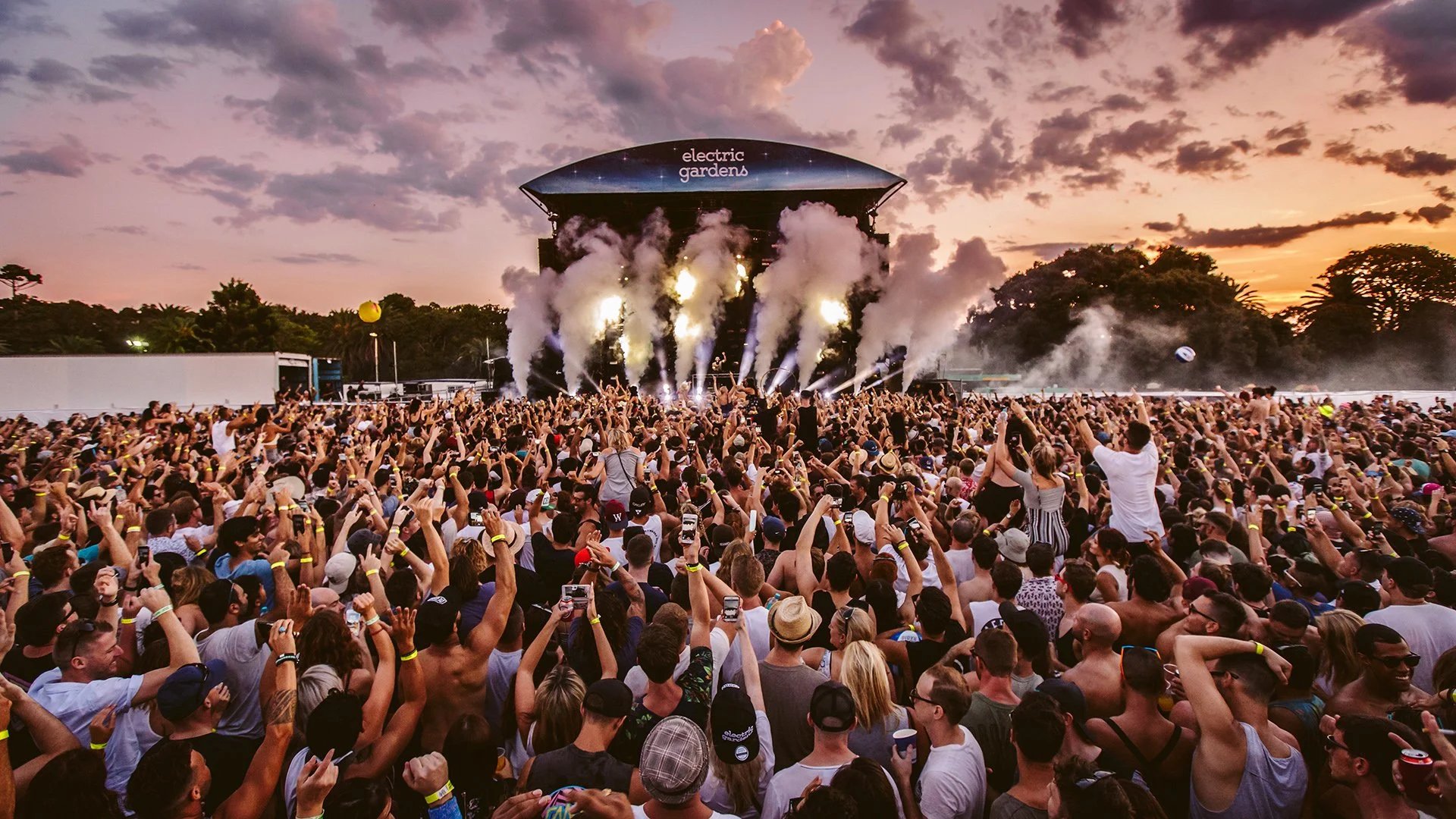 Electric Gardens (Image Courtesy: rove.me)
Prepare for an electric journey into the heart of music at Electric Gardens. This music festival in Sydney takes you to a realm of beats, stunning visuals, and pure euphoria. Lose yourself in the mesmerizing performances of international electronic music legends. People as the crowd unites in a harmonious celebration of rhythm. Electric Gardens is a playground for music lovers seeking an electrifying escape from the ordinary.
7. Lost Paradise: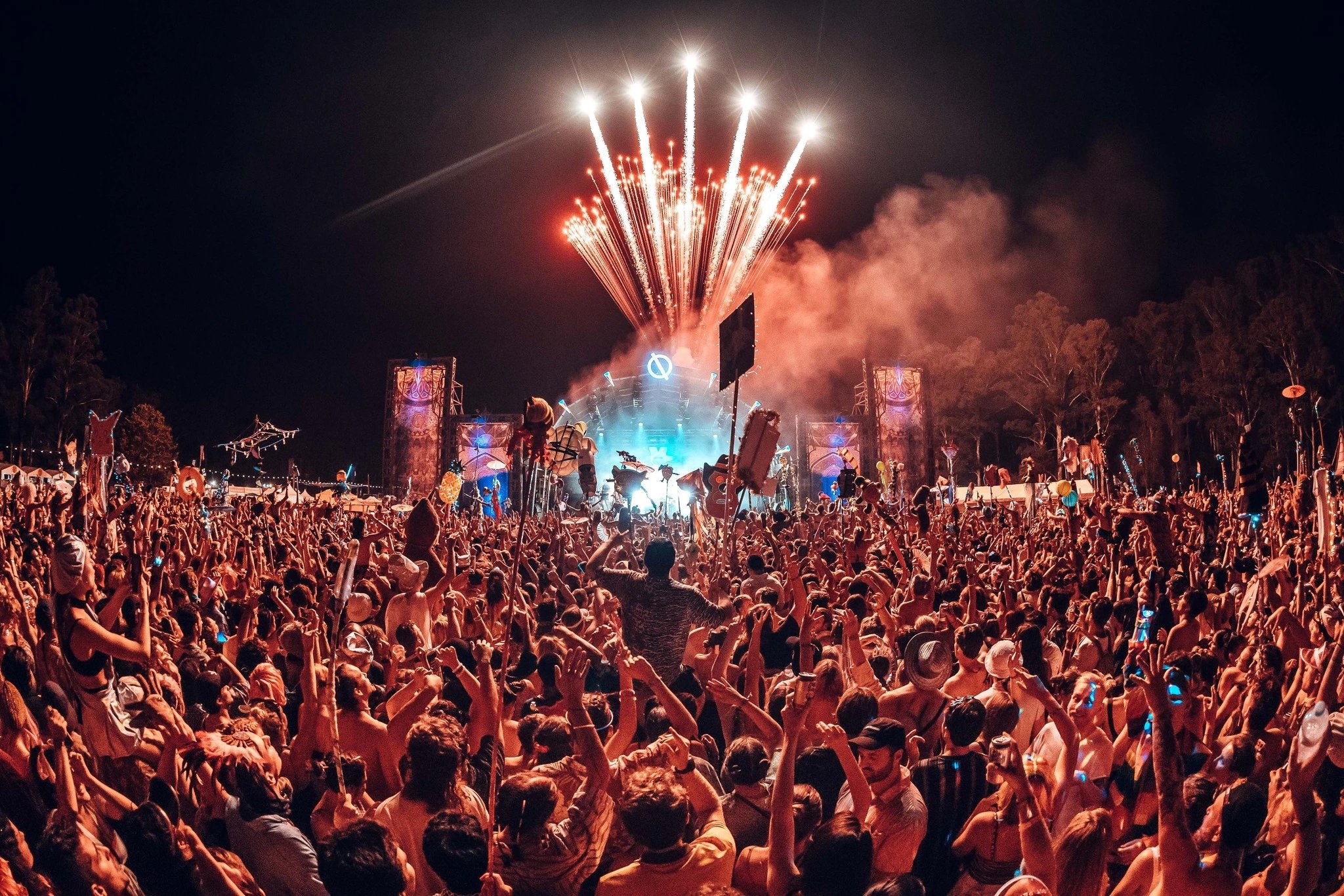 Lost Paradise (Image Courtesy: beat.com.au)
Discover a paradise within the wilderness at Lost Paradise. A multi-day festival that combines music, art, and wellness in a natural setting. In the serene beauty of Glenworth Valley, Lost Paradise takes you on a journey that you will never forget. You can enjoy the sounds of diverse genres. At this festival, you will connect with nature and experience performances under the starry skies. Engage in wellness activities, and indulge in mouthwatering cuisine. Let the magic of Lost Paradise envelop your senses.
8. Soirée in the Park:
Elevate your festival experience to new heights of sophistication at Soirée in the Park. Imagine a special music festival in Sydney happening in beautiful green parks. It combines live music, delicious food, and amazing art displays. You'll be amazed by the soothing sounds of jazz, soul, and acoustic music while you enjoy tasty meals prepared by talented chefs. It's a unique experience that will enchant all your senses. Soirée in the Park is where music and elegance harmonize, creating a truly magical and refined festival experience.
9. VIVID Sydney: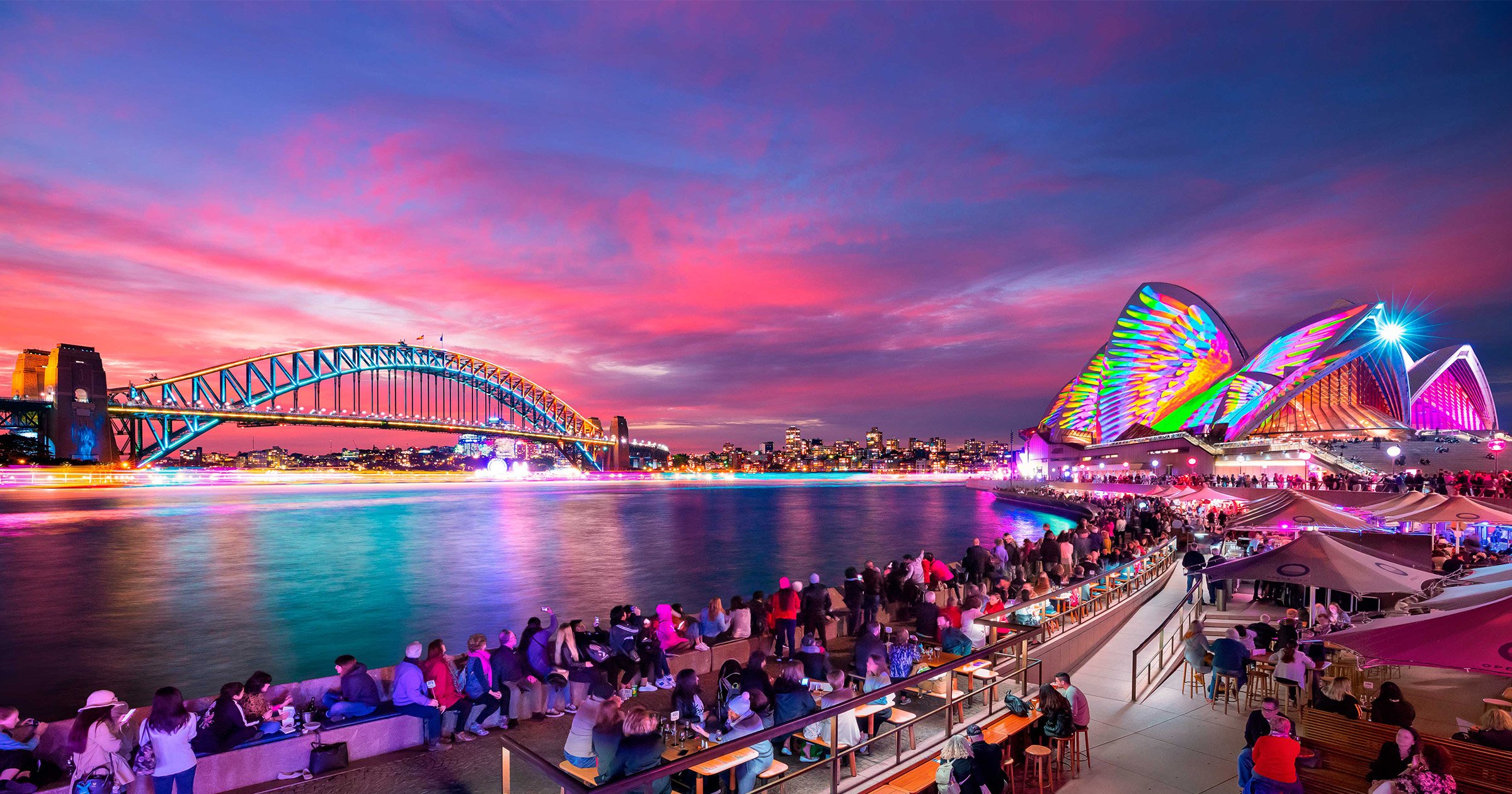 VIVID Sydney (Image Courtesy: vividsydney.com)
Prepare to be dazzled by the extraordinary fusion of music, lights, and ideas at VIVID Sydney. Get ready for an amazing festival that lights up Sydney with beautiful lights and art. It turns the city into a magical place full of creativity. You can enjoy stunning music performances that will take you on a journey and make you feel captivated. VIVID Sydney is a celebration where music, technology, and art come together, and the city itself becomes a magical stage. It's a truly special event that you won't want to miss.
10. Under the Southern Stars:
Unleash your inner rock enthusiast at Under the Southern Stars, a festival that pays homage to the power of rock music. Get ready to rock out under the stars as legendary Australian and international rock bands grace the stage. Sing along to anthems that have shaped generations and embrace the raw energy that resonates through every chord. Under the Southern Stars promises an electrifying night of rock and roll that will leave you with unforgettable memories.
Final Thoughts
The music festivals in Sydney are a vibrant tapestry of sound, culture, and community. Sydney hosts different festivals like Harbourlife and The Plot, each with its own special experience. These festivals celebrate the magic of music and bring people together in a happy and united way. The music scene in Sydney keeps growing and changing, offering a wide variety of music styles and experiences for everyone to enjoy.
As you venture into the music festivals in Sydney, don't forget to explore the city itself. Soak up the sun on its beautiful beaches, and discover the rich cultural heritage that permeates its streets. Sydney is a city that pulses with life, and its music festivals are a reflection of that energy.
So, whether you're a resident or a visitor to this beautiful city, let the music guide you on a journey of discovery, connection, and pure enjoyment. Immerse yourself in the beats, dance like nobody's watching, and create memories that will last a lifetime.
Ready to experience the magic of music festivals in Sydney? Make the most of your festival adventure by booking a stay in one of TheSqua.re's serviced apartments in Sydney. Enjoy the convenience, comfort, and home-like amenities that serviced apartments in Sydney offer. Plan your trip today and let TheSqua.re be your trusted accommodation partner. Let the music be your guide as you explore the incredible city of Sydney and create unforgettable memories along the way.
---
---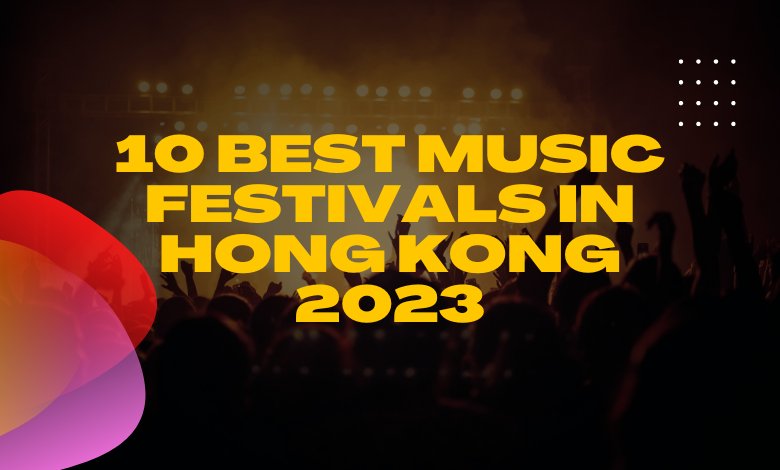 10 Best Music Festivals in Hong Kong 2023
Mugdha Kilnake
31 Aug 2023
Are you ready for an electrifying journey of music festivals in Hong Kong? Get ready to unleash your inner music lover. We will dive into the breathtaking beats, performances, and experiences that await you in this dazzling city. From the iconic skyline to the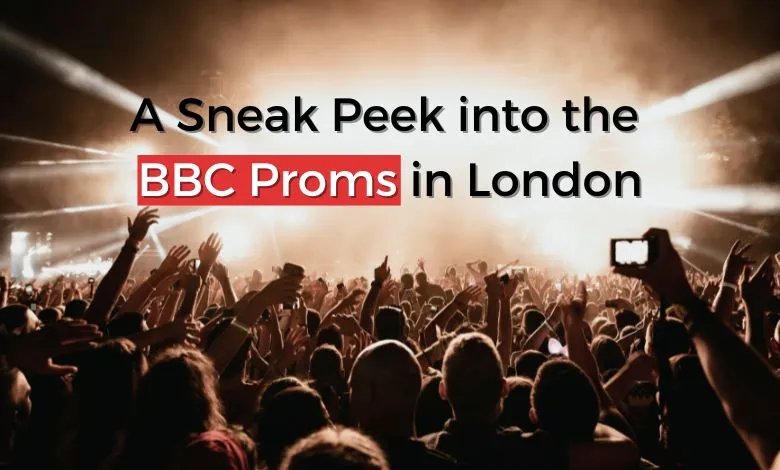 A Sneak Peek into the BBC Proms in London
Mugdha Kilnake
30 Aug 2023
In the course of its history, the BBC Proms in London have continually produced remarkable musical experiences that have enthralled audiences globally. Featuring great concerts by notable musicians and the Last Night festivities, the festival maintains its st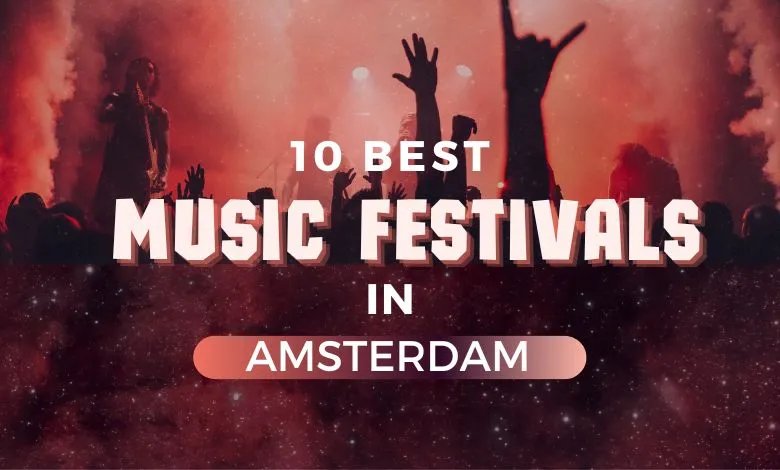 10 Best Music Festivals in Amsterdam
Mugdha Kilnake
29 Aug 2023
Amsterdam is a vibrant and dynamic city known for its rich cultural heritage. It is also renowned for picturesque canals and buzzing nightlife. But did you know it is also a hotbed for some of the most incredible music festivals in the world? From pulsating be