10 Reasons Why You Should Visit Singapore
---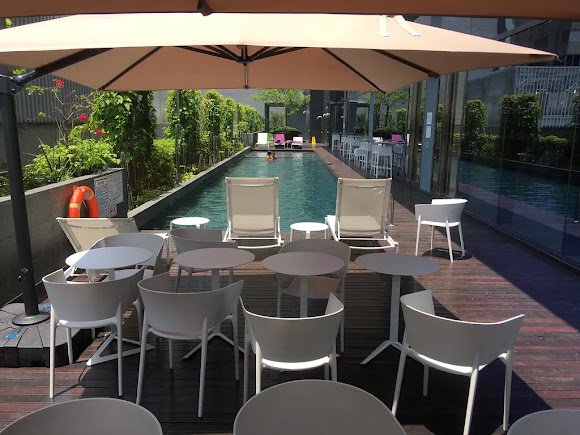 Why you should visit Singapore 2021
You shouldn't need an excuse to visit Singapore, it's a country that needs to be on everyone's bucket list to visit and everyone must strive to tick it off at some point in their lives.
A small island country it may be, but it offers a huge number of diverse experiences to everyone who visits, all set in a safe and welcoming environment.
Here are Ten of the Best Reasons to Visit Singapore:
1. The Diversity
Singapore is one of the most diverse nations on the planet. It's a country in the strange position where it is its diversity that actually unites it and makes it stronger as a nation.
You'll find Chinese, Indian, Muslim and Western culture spliced together to bring the outsider a vivid experience they won't forget.
2. The Language
Language can be a huge barrier to a visitor's enjoyment of a place. Having to resort to a guidebook or Google Translate is impractical and often embarrassing.
Singapore's diversity comes to the rescue again! It has four official languages, Malay, Mandarin, Tamil and of course English. The latter coming to the rescue of many Europeans (as well as Americans!)
3. The Nightlife
This is a country which boasts some of the most highly rated bars and clubs in the whole of Asia.
All are clean, immaculately presented, lively, and they stay open until the early hours. If you like cocktails then Singapore is the right place as specialist bars will provide the usual cocktail fare as well as catering for the more obscure of tastes.
Read More: Singapore Itinerary for 7 Days
4. The Shopping
Anything you need you can find in Singapore. If you want a bargain from a market, you can find it here, if you want the latest in fashion from a renowned international brand, no problem.
If shopping is your hobby, then Orchard Road will be your mecca, there's everything you need here for sheer shopping paradise.
Still have the energy for more? Try Bugis and Dover Streets.
5. The Food
The food in Singapore is varied and superb, again thanks to the diversity of the country. The only people that may struggle here are vegetarians!
Seafood is the staple diet of the Singaporeans themselves and also the country's overall speciality. However, just sticking to seafood will stop you from sampling some of the best Chinese food you're likely ever to try.
Try the Hawker centres for cheap, quality street food.
6. The Wildlife
Singapore is a city island, everybody knows that, which is why you can be forgiven for thinking that there probably isn't much in the way of wildlife to enjoy.
But there's more to Singapore than just endless skyscrapers. Much more. In fact, nearly half the country (around 46%) is made up of green vegetation.
There are nature reserves to visit, zoos, rainforests and jungles as well as the much admired National Orchid Garden.
7. The Arts & Culture
Singapore has an endless array of museums and art galleries, as well as state of the art theatres and events venues. But away from the official displays of art and culture, Singapore has an underbelly of iconic street art across its districts.
By all means spend some time checking out the National Gallery, but ensure you also set aside some time for the walls of Little India or Tiong Bahru.
8. The Sport
Singapore may not yet be producing world-beating teams on the world stages of football, rugby or cricket, but that doesn't stop it being an internationally acclaimed venue for top sporting events.
The Singapore Rugby Sevens is a huge event in the world rugby calendar and the International Champions Cup sees top football teams from Europe battle it out for the trophy.
All this before we even mention the Singapore Grand Prix.
9. The Festivals
As one of the most modern and stylish cities in the world, Singapore enjoys being the host to a wide range of festivals every year. People flock to Singapore to see art, sport, live music and dancing festivals. That's to name but a few.
Singapore also throws a pretty spectacular traditional festival too. Spend Chinese New Year in the city and you'll always remember it.
Read More: Experience the Pongal Festival in Singapore
10. The Accommodation
Singapore has modern luxury accommodation to match its lifestyle. All the top hotel names can be found here, all offering rooms, food and drink at the highest level of opulence.
But Singapore is also leading the way with alternative accommodation. Serviced apartments in Singapore are more popular than ever with business and leisure travellers alike choosing location and more importantly space and freedom over a traditional hotel stay.
---
---
Leave a Reply
Your email address will not be published. Required fields are marked *