10 Things to Check Before Booking a Serviced Apartment in Dubai
With an alluring mix of touristy fun and work prospects, Dubai is a popular spot for all travelers. But like every other place, finding a proper accommodation is key to ensuring a restful stay. The serviced apartments in Dubai lead the way in this regard. Hotels are no doubt well-liked, but they are no longer the favored pick of many.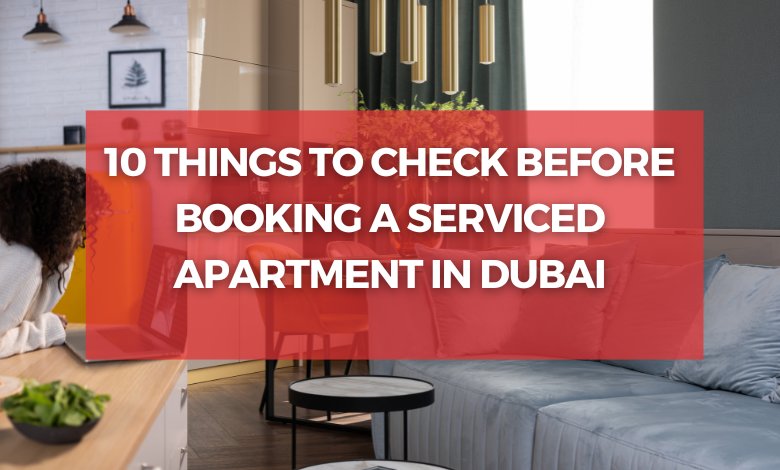 And why not? The furnished apartments in Dubai serve all your travel wishes on their plate. They are an ideal fusion of modernity and tradition. While their flexible offerings allow you to live life on your own terms. You get that intimate home comfort no matter how alien the place you are moving is to you. To add to that, these apartments also cater to the demands of corporate housing in Dubai. Thereby, becoming a dream abode for almost every visitor to this vibrant UAE city.
However, not every apartment is made to your taste. So, it's important to consider some vital factors to avoid unpleasant surprises. Here's how you can find a serviced apartment in Dubai that is tailor-made for you.
1. Location
Living in an area that aligns with your interests makes daily life easy. So, location is a top criterion when selecting furnished apartments in Dubai. The good thing is although Dubai is huge, its iconic sites and economic hubs are limited to a few districts. That guarantees efficient transport facilities as well.
Jumeirah Beach locality is trendy with a happy vibe for leisure trippers. It offers gorgeous water scenes along with upscale bars and eateries. Bur Dubai is another great choice. It has many local attractions like Al Fahidi Historical and Dubai Frame where past and present intertwine. Then there's the busy Dubai Downtown district. It features everything from the famed Burj Khalifa to the shopper's delight Dubai Mall. This area is also ideal for those hunting for corporate housing in Dubai. As for families keen to spend quality time together, Deira is a smart pick.
2. Size and Layout
Do consider your space preferences when choosing your accommodation. The 1 bedroom apartments are usually perfect for a couple or for those traveling solo. Especially on a short-term trip. They are affordable yet have all amenities required for a convenient living. The 3 and 4 bedroom homes in contrast to them, offer ample space to easily accommodate 6 to 8 residents. This fulfills the 'sizeable' needs of large families with kids. While their lavish arrangement proves ideal for a cozy long-term travel requirement.
The apartment layout is another feature you should take into account. The open studio setup is a heavenly match for those who prefer a compact and minimalist way of life. Whereas apartments with separate living and sleeping areas are built for individual privacy. Making them a popular choice in apartment sharing.
3. Amenities Offered
A close glance at the amenities section is crucial to lay hands on the best serviced apartments in Dubai. We suggest you make a priority list and then see how many boxes the apartments manage to tick. Free Wi-Fi, AC, secure parking, TV, cozy beds, and en-suite bath spaces form the general must-haves list. While wheelchair and lift access are vital for aged adults and the disabled. Then for those on business trips, having conference centers and work desks are a major plus.
It is also worth reviewing the luxury facilities you can relish. Features like swimming pools, spa services, modern gyms, saunas, and BBQ spots can transform your trip into something grand.
4. Kitchen
A prime location can give you access to good restaurants. But depending on outside food on a regular basis is bad both for your health and finances. That is why furnished apartments in Dubai with equipped kitchens are so in demand.
With a wide array of kitchen tools, you have the liberty to make delicious homemade food for your family. So, look into the catalog of kitchen items mentioned while reading apartment descriptions. That includes crockery, cutlery, pans, knives, kettle, toasters, and so on. Not to forget the basics, like hob, microwave, fridge, glasses, salt, pepper, and dining plates.
And, if they come with a welcome grocery pack like in our apartments, that definitely is a cherry on the cake.
5. Maintainance
The actual condition of the apartment is a prime catalyst that defines how your days are going to unfold. And, maintenance services play a key part in it. So, while you are on a hunt to find an ideal furnished apartment in Dubai, see through the cleaning policies. Weekly maid services, good hygiene practices, and a tidy setup create a big difference.
Our company ensures top-quality apartments from all aspects. The apartments go through a strict 150-point checklist before they are made available. We also use NPS to learn about customer views to constantly upgrade our services.
6. Price
Dubai is an expensive destination just like all major cities around the globe. With no monetary constraints, feel free to focus on your other priorities. But if you have a spending limit, give yourself time to research instead of making hasty choices. Compare the prices, check for hidden rates, and then book the one that provides the best value for money. And in case of a time crunch, take advantage of the real-time booking portals for a fast reservation.
Coming to TheSqua.re homes, they appear on our easy-to-use site with clear price guidelines. The serviced apartments in Dubai usually start from around $75 per night and can go close to $1500 per night. The rates vary as per the unit type, amenities, number of guests, and additional luxuries.
7. Safety Features
Dubai is safe for tourists. But being extra cautious when traveling to a new city gives no harm. Moreover, not all apartments are designed equal. Some of them may not be as much secure as you would like them to be. Having the latest security features is definitely a big plus. It not only keeps you better prepared to face adversities but also bestows peace of mind. So, check for surveillance cameras, smoke alarms, onsite security, and a 24*7 helpdesk. Other valued features include fire blankets, a first aider, CO detectors, secure key spots, first aid kits, and emergency lights.
8. Terms and Conditions
Read the company policies carefully before finalizing any corporate housing in Dubai. This is an absolute must to prevent unwelcome setbacks later on. Not only heavy financial losses but also delays that can potentially ruin your trip. The more flexible the terms, the more easy-going your experience would be. There are certain standard renting policies that all companies follow. But the exact conditions are set by the concerned firm.
Hence, keep yourself informed on the cancellation terms, and refund policies. Also on the minimum number of night stays required. Those who plan to bring their furry companions with them should have clarity on the pet policies.
TheSqua.re solutions are people-friendly and convenient. We offer:
Transferable leases for large groups/ teams

One-point consolidated billing

Customized packages

Relocation arrangement

Loyalty rewards that aid you to save money on future bookings
However, please note that the specifics change as per the type of reservation you are making.
9. Reviews and Ratings
A good face value does not always guarantee quality that is worth your money. Thus consulting the review section before booking any apartment is of paramount importance. The recent client reviews can give you a realistic peek into what you can expect from your time there. The type of rooms, services provided, and overall guest satisfaction. If the insights meet your wishes, that's a green signal. Else, look for an option that better serves your needs.
Here are some TheSqua.re 4 and 5-star serviced apartments in Dubai, you can trust.
10. Relocation Services
Selecting a popular location can help you enjoy good public transport. But corporate housing in Dubai that offers relocation services is a big boon. Mostly for business visitors who often travel on short notice and do not have the luxury to plan in advance. This feature greatly favors guests who are visiting Dubai for the very first time too.
TheSqua.re staff takes care of you from the moment you make the reservation. Be it giving pre-arrival guest calls or ensuring timely airport pickups. We also have chauffeur-driven car services if you want to avoid public transit for the rest of your tour.
Final Thoughts
Dubai is a great destination to travel both for short-term and long-term purposes. And the serviced apartments in Dubai make the days so much better. We are happy to share that TheSqua.re has a diverse bundle of more than 441 lavish apartments all over Dubai. From easy access to noted spots to top-level security, they meet the varying needs of the clients. We even offer extras like private yoga, breakfast, and private chefs at a reasonable fee.
Book with us now for an unforgettable Dubai experience.
---
---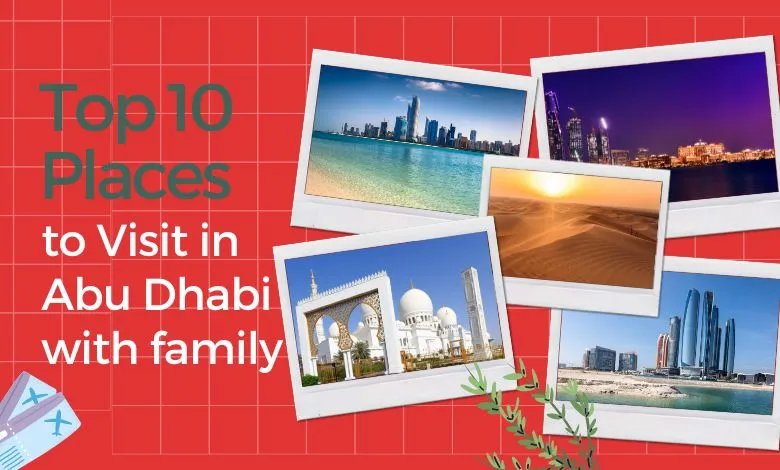 Top 10 places to visit in Abu Dhabi with family
Abhishek Kapoor
24 Aug 2023
Looking for places to visit in Abu Dhabi with family? You're in for a treat! Abu Dhabi isn't just a city; it's a playground of wonder and delight. It blends modern marvels with cultural richness. This Emirati gem takes family vacations to a whole new level, w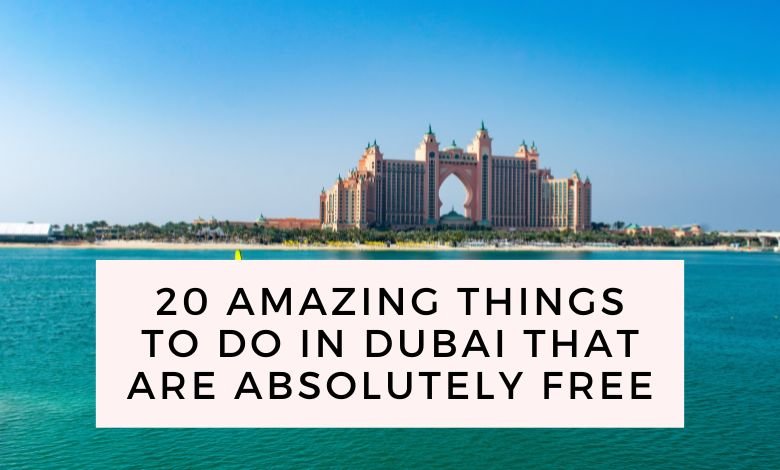 20 Amazing Things To Do In Dubai That Are Absolutely Free
Abhishek Kapoor
11 Aug 2023
Dubai, known for its lavish and affluent way of life seems to be a rich man's chosen retreat. Well, surprise! There are several free things to do in Dubai that won't even cost a dime. Luxury shopping, grand architecture visits, and lively nightclubs may be pri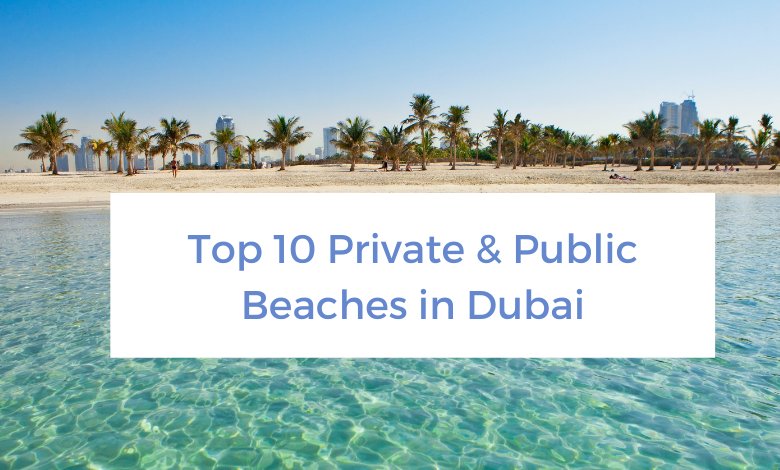 Top 10 Private & Public Beaches in Dubai
Abhishek Kapoor
18 Jul 2023
Dubai is one of the best destinations in the world and has several astonishing beaches. People who like to travel and wish to explore new places must visit the beautiful beaches of Dubai. The beaches have a warm aqua blue shade. This turns the Persian Gulf int
1 Comments
---