11 Best Abu Dhabi Tourist Places
Despite its gleaming skyscrapers and lavish resorts, Abu Dhabi promotes introspection, thought, and a deeper connection with its rich history and legacy. It challenges tourists' expectations and urges them to explore past the surface, discern its various levels of identity, and embark on a transformational journey. Tourists who wish to genuinely feel the spirit of the UAE can select from a variety of activities available in the city. In this article, we look at the 11 Best Abu Dhabi Tourist Places that showcase the charm and variety of this magnificent city. Underneath the sparkle and splendor is a more in-depth look into Abu Dhabi's soul.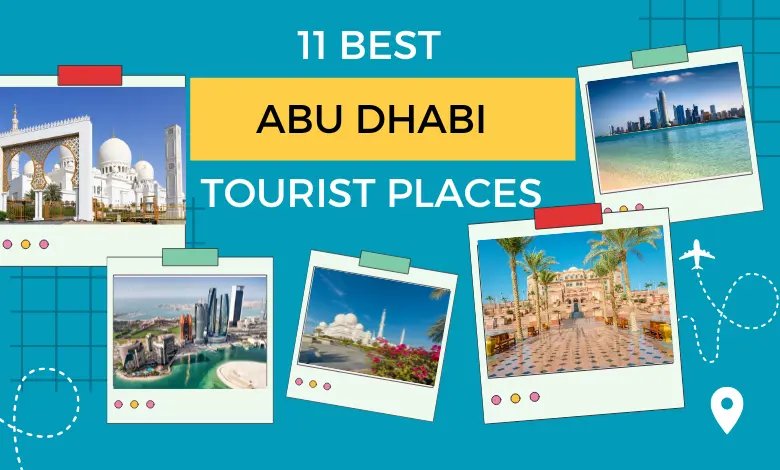 The city is more than simply a tourist destination; it is an invitation to immerse yourself in the local culture, customs, and genuine Emirati hospitality. Here you can explore the Heritage Village's magical labyrinth, where time stands still and real Emirati handicraft comes to life. Indulge in the vivid souks' bustling environment, where bright spices and traditional handicrafts excite the senses.
But it is Abu Dhabi's dedication to sustainable development and the preservation of its natural assets that truly distinguishes it. The Mangrove National Park's mangrove forests serve as a reminder of the delicate balance that exists between humans and the environment, providing a respite for varied ecosystems and a paradise for wildlife aficionados.
Read on as we unravel the 11 best Abu Dhabi tourist places, that offer a unique view of the region and leave a lasting mark on memories.
1. Sheikh Zayed Grand Mosque
This majestic monument, one of the world's largest mosques, is an iconic image of Abu Dhabi tourist places. It boasts stunning white marble construction and exquisite Islamic motifs. Abu Dhabi's Sheikh Zayed Grand Mosque is a must-see architectural marvel with exquisite Islamic embellishments. The prayer hall can hold up to 7,500 worshipers and has one of the world's biggest hand-knotted carpets, measuring 5,627 square meters. Roughly 1,200 artisans worked together to produce the carpet, which boasts delicate flower designs and brilliant hues.
The Sheikh Zayed Grand Mosque is not just a place of worship, but also a cultural and educational hub. Its magnificence is enhanced by the world's biggest hand-woven carpet and exquisite chandeliers.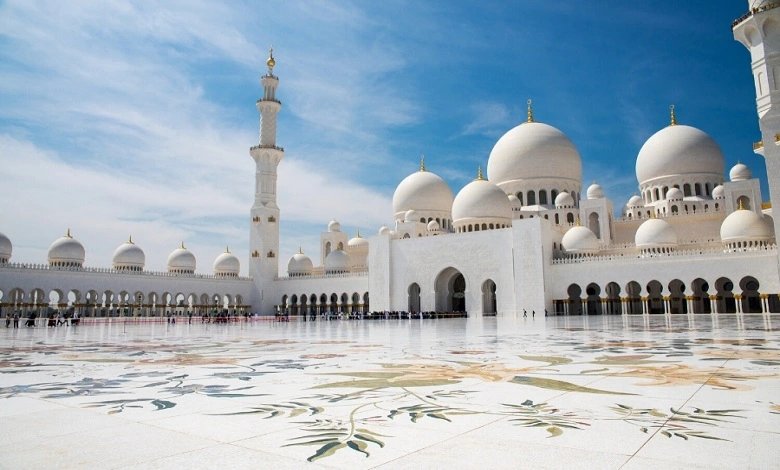 (Image Courtesy: abudhabitravelplanner.com)
2. The Louvre of Abu Dhabi
The Louvre Museum in Paris provided expertise and loaned artworks to the Abu Dhabi and French governments which collaborated on the museum's establishment. It holds a massive collection of art and artefacts dating back countless years from many various civilizations over the millennia. The curatorial strategy of the museum attempts to highlight shared human experiences and cultural linkages between different areas and time eras. Furthermore, it improves the tourist experience by using cutting-edge multimedia technologies and exhibition design.
One outstanding feature is that the collection is organized chronologically rather than geographically or by aesthetic trend, emphasizing global themes and storytelling. It houses a remarkable collection that includes works by well-known painters such as "Leonardo da Vinci and Vincent van Gogh"; Making it one of the most romantic Abu Dhabi tourist places.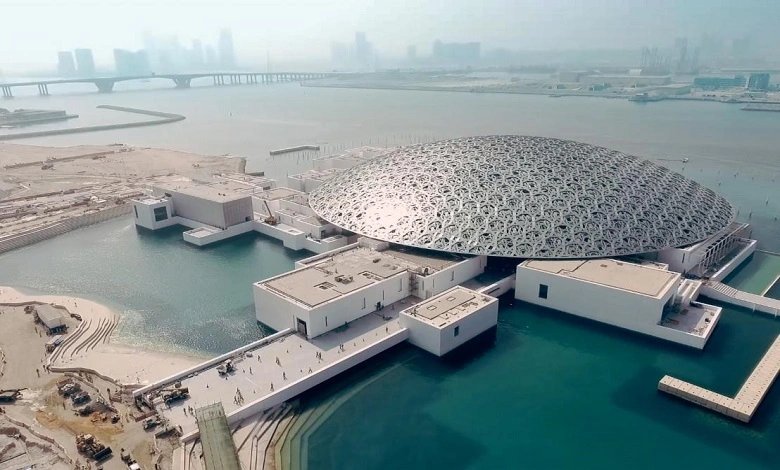 (Image Courtesy: distribution.arte.tv/)
3. Emirates Palace
The palace has become a symbol of elegance and refinement, symbolizing Abu Dhabi's opulence and hospitality. You may tour its beautiful rooms, take high tea, or dine lavishly. The Palace has a variety of eating alternatives that provide a one-of-a-kind gastronomic experience. Guests may sample a wide range of tastes and gastronomic delights, from fine dining establishments serving world cuisine to informal cafés and lounges.
In addition, it has two levels of Spa facilities where you can find a variety of treatments, massages, and wellness therapies inspired by ancient Arabian rites, for visitors to try. Moreover, offers a range of cultural events that engage tourists in Emirati customs, such as camel riding, falconry displays, and indigenous musical performances.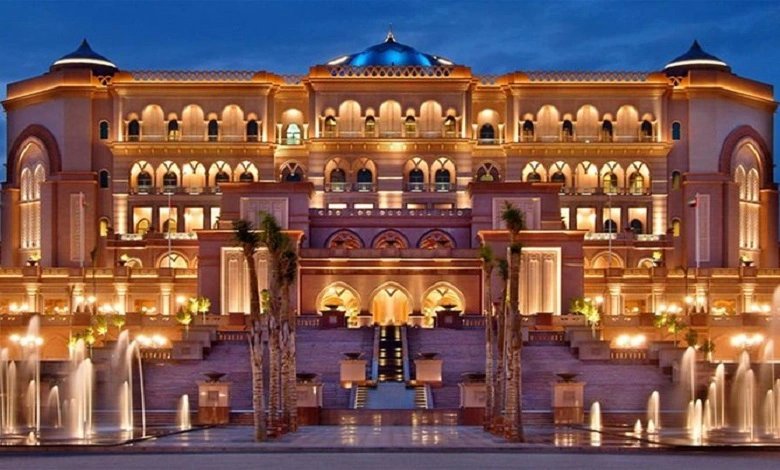 (Image Courtesy: viator.com)
4. Yas Island
The Island is a vibrant entertainment destination in Abu Dhabi, UAE, providing a diverse choice of attractions and activities for tourists of all ages. It is one of the largest Abu Dhabi tourist places spread across 2,500 hectares in size. Moreover, has become synonymous with luxury experiences, relaxation, and entertainment.
Some unique Abu Dhabi tourist places present on Yas Island include the following:
As the planet's first Ferrari-branded amusement park, it provides an exciting atmosphere for automobile fans and adrenaline junkies alike.
Renowned for hosting the Formula One Grand Prix, the Yas Marina Circuit provides thrilling adventures for racing fans.
This aquatic park is a water lover's paradise, with several slides, rides, and entertainment for people of all age groups.
It is an indoor theme park that brings to life iconic characters from Warner Bros. films and animations.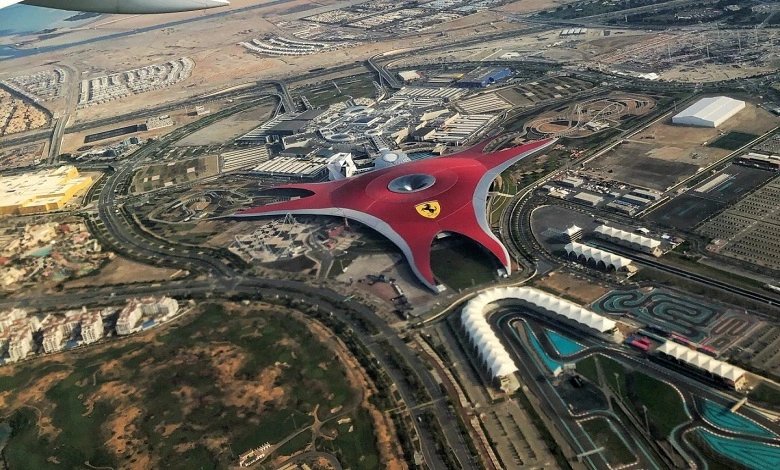 (Image Courtesy: benoy.com)
Also Read: Top 10 Romantic Restaurants in Abu Dhabi
5. Saadiyat Island
Saadiyat Island measures around 27 square kilometers in size and has become a famous destination for artistic endeavours, and cultural leisure in the city. A prominent and culturally significant development in Abu Dhabi, it features a seamless combination of natural beauty, luxury, and world-class cultural institutions. Moreover, on the island's exquisite white-sand beaches, visitors may relax, swim, and participate in a variety of water sports. The island's shoreline is a tranquil refuge, with pure seas and breathtaking views of the Gulf.
Notable Abu Dhabi tourist places on Saadiyat Island
It organizes temporary exhibits, educational activities, and seminars which encourage modern art and provide insight into the cultural vision of the island.
The museum, designed by Frank Gehry, has a one-of-a-kind architectural architecture as well as a magnificent collection of artworks.
The architectural marvel developed by Jean Nouvel showcases exhibitions spanning numerous times and civilizations, facilitating cross-cultural interactions.
Through interactive displays and multimedia presentations, it will highlight the country's history, legacy, and achievements.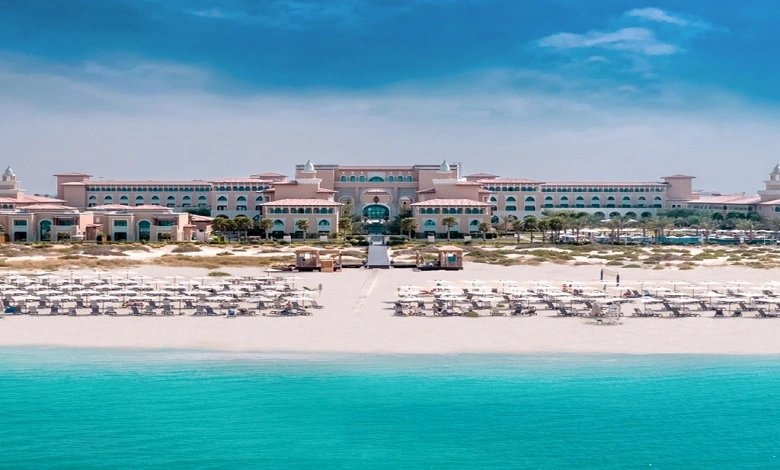 (Image Courtesy: all.accor.com)
6. Corniche Beach
This is a scenic length of coastline in Abu Dhabi, United Arab Emirates, known for its immaculate sandy beaches, crystal-clear seas, and breathtaking vistas. It extends for over 8 kilometers along the Abu Dhabi coastline, providing enough of room for beachgoers to relax and take in the natural beauty of the Arabian Gulf. There are various restaurants and cafés along the coastline that serve a range of cuisines. Visitors may enjoy local and foreign cuisine, as well as a refreshing beverage while overlooking the beach. Furthermore, the Corniche Promenade, which runs parallel to the beach, is a nicely planted path. The promenade is lined with beautiful landscaping, bicycle routes, resting spots, and public artwork.
Being a popular spot to stay for tourists, if you are looking for Serviced apartments in Abu Dhabi, this is a great area to get hold of one.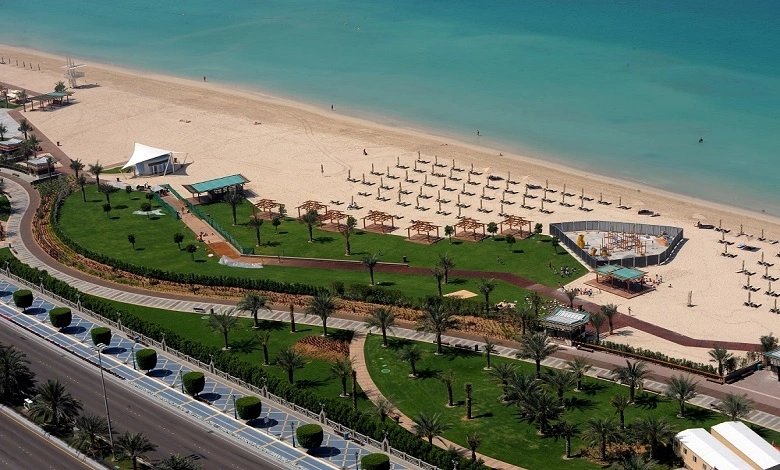 (Image Courtesy: greendreamco.com)
7. Qasr Al Hosn
Qasr Al Hosn, Abu Dhabi's oldest building, is a historical and cultural landmark. It was formerly a watchtower but has since been converted into a museum that chronicles the tale of Abu Dhabi's cultural and historical significance. Visitors may visit the fort's halls, learn about the region's traditional crafts, see archaeological relics, and learn about Abu Dhabi's development. Throughout the year, Qasr Al Hosn presents a variety of cultural programs and events, including workshops, performances, and traditional Emirati pastimes, all for the enjoyment of guests. Hence, it is now among the most unique Abu Dhabi tourist places to experience Arabian culture.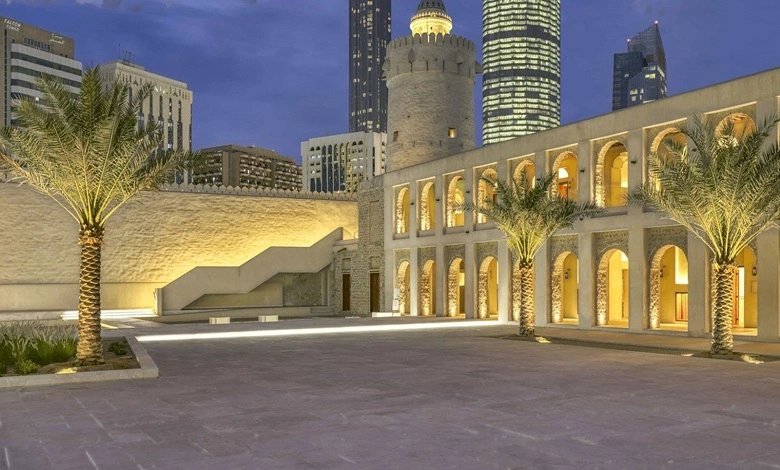 (Image Courtesy: bdp.com)
8. Yas Marina Circuit
Formula One fans will enjoy a visit to the Yas Marina Circuit. Visitors may go on a guided tour of the racetrack, see the Yas Marina, and even go-karting. Furthermore, the track has cutting-edge amenities for professional racing teams, drivers, and fans. The track has a contemporary pit complex, hospitality rooms, team garages, media facilities, and grandstands with good track views.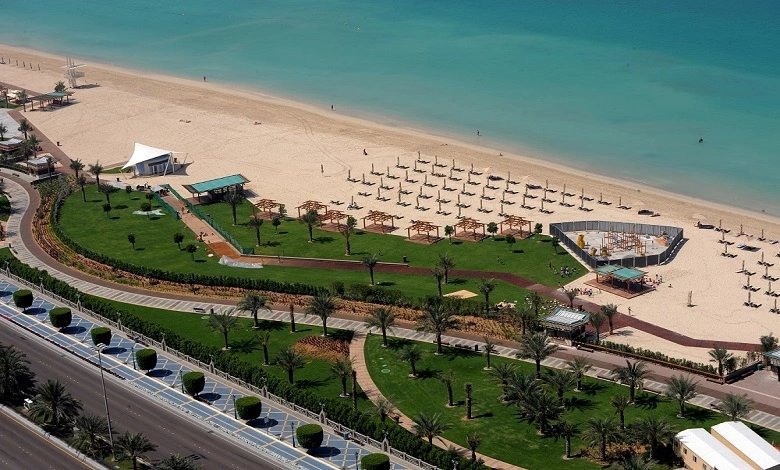 (Image Courtesy: viator.com)
9. Heritage Village
The Heritage Village, located in the heart of Abu Dhabi, provides tourists with an insight into regular Emirati life. The track's 21 twists and 5.5 kilometers provide for an exhilarating and tough racing experience. In addition to Formula 1, the Yas Marina Circuit hosts a variety of racing disciplines such as motorcycle races, GT championships, and endurance races. This makes Yas Marina Circuit a vibrant entertainment zone. Aside from motorsport events, it offers tourists a full leisure experience with a range of food options, entertainment venues, and retail outlets.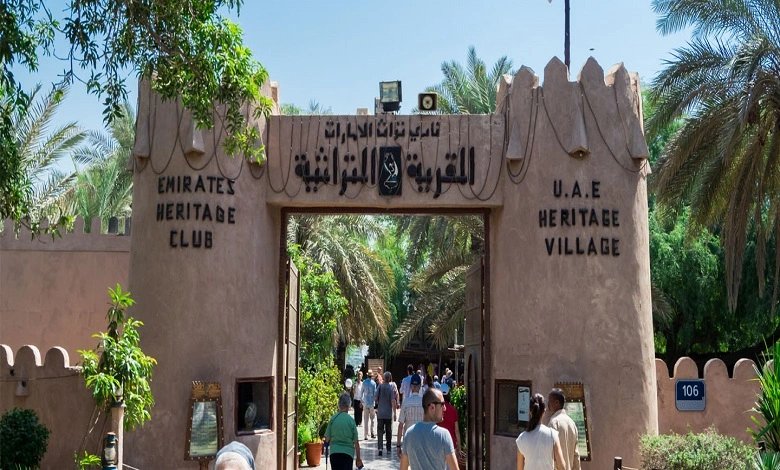 (Image Courtesy: bayut.com)
10. Observation Deck at 300
On the 74th story of Jumeirah at Etihad Towers, the Observation Deck at 300 provides amazing views of the metropolitan skyline and the Arabian Gulf. It's an excellent location for taking gorgeous photographs. The Deck at 300 is completed with a sky-high café where guests may relax with refreshments while taking in the amazing views. Because it provides a range of beverages, snacks, and light meals, the café is an excellent spot to unwind and enjoy the landscape.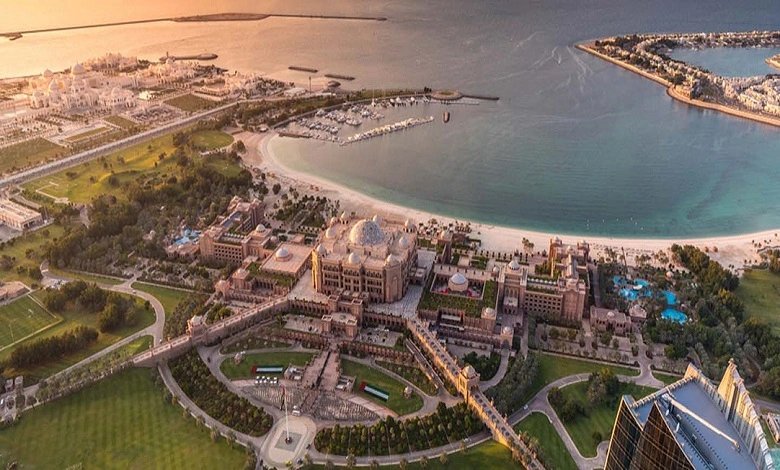 (Image Courtesy: bayut.com)
11. Mangrove National Park
The Mangrove National Park is a nature lover's paradise and an exclusive natural treasure, making it popular among Abu Dhabi tourist places. Tourists may explore the calm mangrove woodlands by kayaking or on guided tours, observing various bird species and marine life. It is a protected area because of its rich mangrove woods. Over a 19-square-kilometre region, it protects the biodiversity and ecological value of mangrove ecosystems. You may witness a variety of marine life, fauna, and bird species that survive in this unique coastal ecosystem along the park's twisting boardwalks here.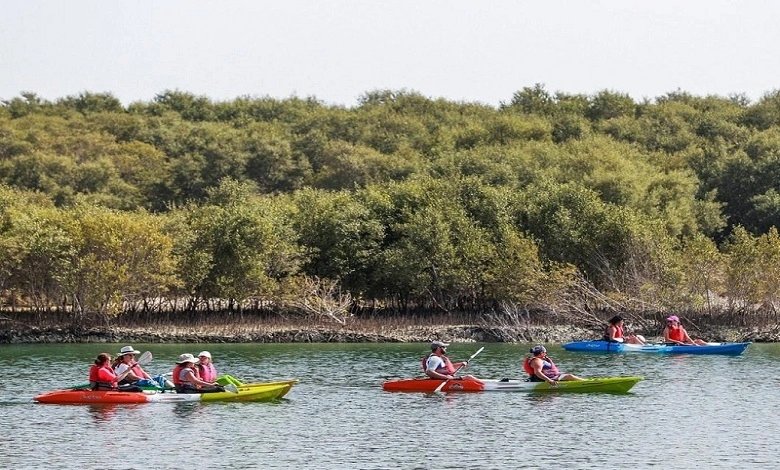 (Image Courtesy: trawell.in)
Conclusion
As you can see, each place has a distinct tale. From the calm Sheikh Zayed Grand Mosque, a marvel of Islamic architecture, to the cultural sanctuary of Saadiyat Island, where art and nature mingle, they are truly a treat for travellers. When you explore Abu Dhabi's prominent landmarks, you'll find the city is more than simply a display of futuristic and manmade marvels. It is a balanced combination of history and development, weaving a compelling tapestry of legacy and modernity.
---
---
The Future of Corporate Travel
The Future of Corporate Travel The business travel industry is changing at a rate never seen before in today's fast-paced world. Technology, evolving company goals, and global events have all contributed to a change in how businesses approach travel. 1. Ch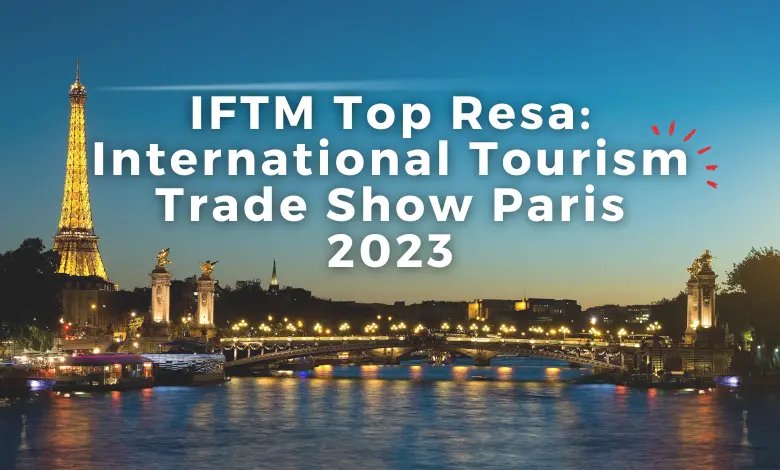 IFTM Top Resa: International Tourism Trade Show Paris 2023
Mugdha Kilnake
08 Aug 2023
Every year the streets of Paris get flooded with international visitors. While Eiffel Tower is a crowd puller, the business minds await the prestigious IFTM Top Resa 2023. IFTM which stands for International & French Travel Market is a B2B event. It brings tog