12 Best Museums and Galleries in Cape Town Right Now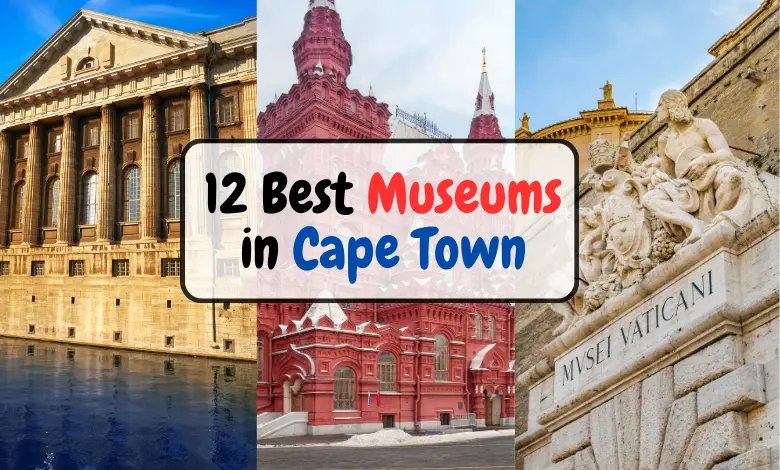 Cape Town is a city of beauty, history, and culture, and the museums in the city are a testament to that. From Africa's oldest museum to the world-renowned Zeitz MOCAA, there's something for everyone in Cape Town. So, are you ready to explore the vibrant cultural scene of Cape Town? If you're a fan of art, and history, or simply appreciate the beauty of human creativity, you're in for a treat. Cape Town is home to a fascinating array of museums and galleries that cater to every interest and curiosity.
With so many museums and galleries to choose from, it can be hard to know where to start. But don't worry, we've done the hard work for you. Here are our picks for the 12 best museums and galleries in Cape Town right now. Whether you're a local or a traveler, these cultural gems are worth your time. Cape Town attracts visitors with its stunning landscapes, rich history, and a thriving arts and culture scene. It's a place where the past meets the present, and nowhere is this more evident than in its museums and galleries. So, let's dive into the list of 12 best museums in Cape Town. Let's also explore new and improved convenient travel accommodation called the furnished apartments in Cape Town.
1. Zeitz Museum of Contemporary Art Africa:
Our journey begins with a masterpiece of modern art – the Zeitz Museum of Contemporary Art Africa. It is located in the V&A Waterfront Silo District. This museum in Cape Town is popular because of its commitment to the arts. It boasts an industrial-chic venue that houses a stunning collection of contemporary artworks. As you explore the galleries of Zeitz MOCAA, you will be amazed by the thought-provoking and creative pieces of art on display. From innovative sculptures to unique installations, the museum offers a glimpse into the world of contemporary African art. You will be inspired by the creativity and talent of the artists, and you will learn about the rich and diverse cultures of Africa.
If you are traveling from another city or country, then book a serviced apartment in Cape Town for a memorable and home-like stay. These furnished apartments in Cape Town are most suitable for travelers.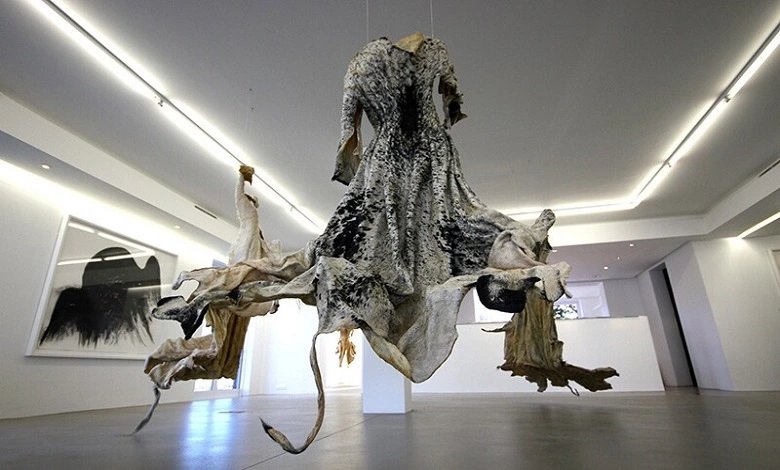 (Image Courtesy: artsy.com)
2. South African National Gallery:
Next on our list is the South African National Gallery. It is one of the major museums in Cape Town dedicated to African and European art. It is located on Government Avenue. This cultural institution showcases a diverse range of artistic expressions. Here, you'll find an extensive collection of paintings, sculptures, and artifacts. It offers a window into the continent's rich cultural heritage. Whether you are an art lover or curious about art, the South African National Gallery is a great place to learn about and appreciate art.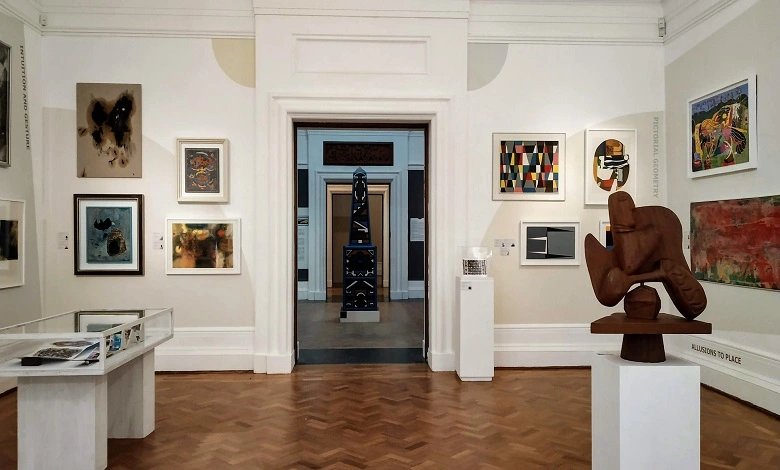 (Image Courtesy: commons.wikimedia.org)
3. Iziko South African Museum:
For those with a fascination for history and the natural world, the Iziko South African Museum on Queen Victoria St is a must-visit. This museum houses an impressive collection of fossils, animals, and man-made artifacts. It's a journey through time that allows you to explore the wonders of the natural world and the cultural history of South Africa. It houses a diverse range of exhibits, from ancient artifacts to life-sized dinosaur replicas. This museum in Cape Town is a great place to learn about the natural and human history of South Africa, and it is sure to captivate visitors of all ages.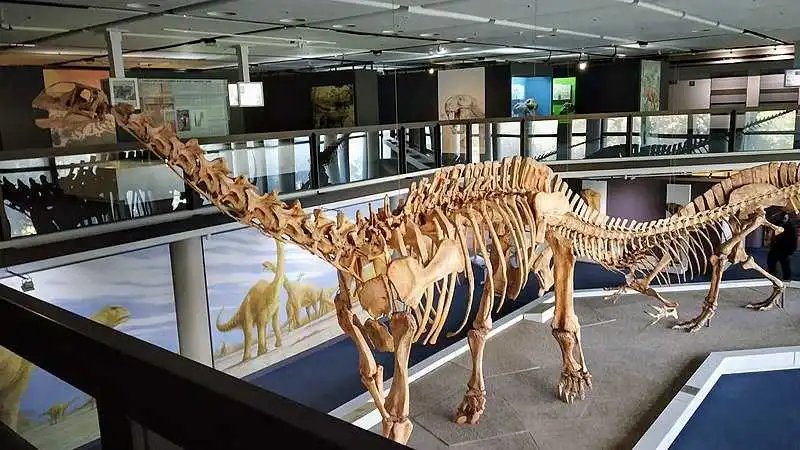 (Image Courtesy: holidify.com)
4. Norval Foundation:
Our cultural exploration takes a modern twist with a visit to the Norval Foundation on Steenberg Rd. This sleek art museum combines contemporary art with a delightful eatery. The walls are painted white, and the lighting is soft and diffused. This creates a calm and meditative atmosphere that is conducive to reflection. And when you've had your fill of art, you can indulge in culinary delights at the on-site restaurant, making it a complete sensory experience. The Norval Foundation is a must-visit for anyone interested in modern and contemporary art from Africa. It is a fascinating and thought-provoking place to spend an afternoon.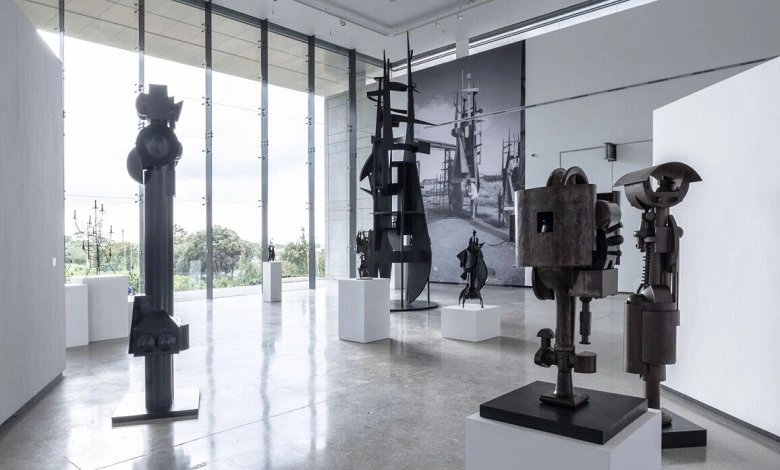 (Image Courtesy: sothebys.com)
5. KnexT Art Gallery:
Now, let's take a detour to Harrington St, where you'll discover the KnexT Art Gallery. This hidden gem is a tourist attraction that showcases the talent and creativity of local artists. As you step inside, you'll be greeted by a diverse range of artworks that celebrate the spirit of Cape Town. From vibrant paintings to intricate sculptures, KnexT Art Gallery is a testament to the city's thriving art scene. It's a perfect place to support local artists and take home a piece of Cape Town's creative energy.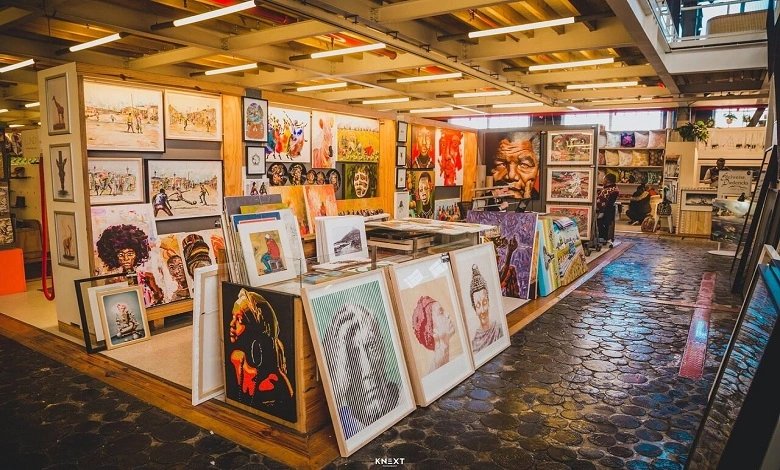 (Image Courtesy: tripadvisor.com)
6. Goodman Gallery Cape Town:
For those seeking a fusion of art and culture, the Goodman Gallery Cape Town on Somerset Rd offers a unique experience. This museum provides a space for contemporary artists to share their views on important social issues. As you walk through the exhibits, you will see thought-provoking artworks that challenge the status quo and spark conversations. Goodman Gallery Cape Town is more than a museum; it's a space where art becomes a catalyst for dialogue and change. This museum in Cape Town is a great place to learn about important social issues and to see how artists are using their work to make a difference. It is also a great place to have difficult conversations and challenge your own beliefs.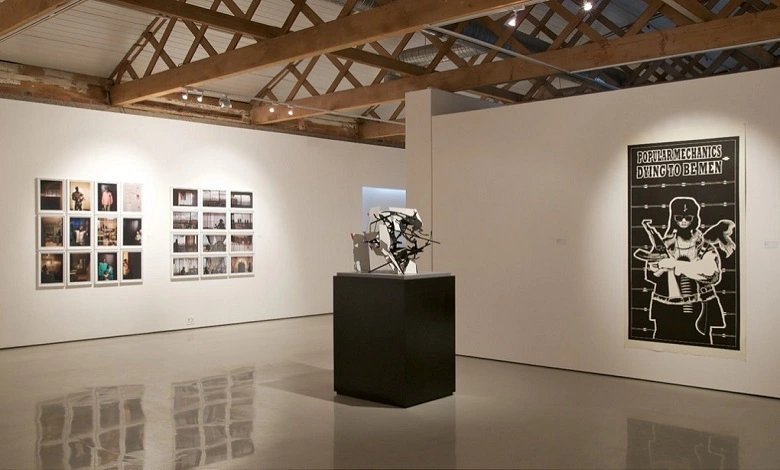 ALSO READ: TOP 5 NATIONAL PARKS IN CAPE TOWN
7. Heart of Cape Town Museum:
Our next stop takes us to the Heart of Museums in Cape Town, located within Groote Schuur Hospital on Main Rd. This museum in Cape Town is a tribute to medical innovation and history, making it a unique addition to our list. The museum offers a glimpse into the world of medicine. It shows the groundbreaking heart surgery performed by Dr. Christiaan Barnard in 1967. The museum's knowledgeable guides tell a detailed story that takes you back in time. It makes it a memorable and educational experience.
(Image Courtesy: africantourer.com)
8. Dockside Gallery:
If you're on the hunt for eye-catching artworks and homewares, Dockside Gallery at the Clock Tower Shopping Centre is a must-visit. This art gallery and homeware store combine aesthetics and functionality in a delightful way. As you browse through the gallery, you'll discover a curated collection of artworks that range from contemporary to traditional. It's a place where creativity meets everyday life, offering you the opportunity to bring a touch of artistry into your home.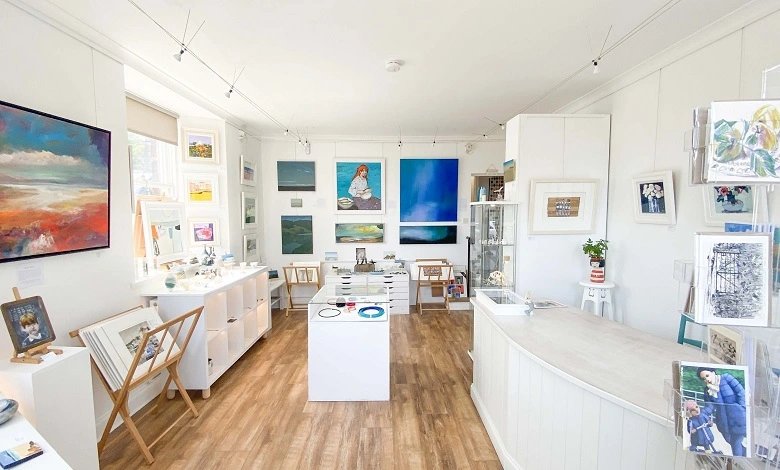 9. ART IT IS:
For those who appreciate art with a view, ART IT IS on Albert Rd is a great choice. This street-view gallery invites passersby to admire a range of artworks displayed in its windows. It's a delightful surprise for anyone strolling down Albert Road, and a testament to Cape Town's vibrant art scene. The gallery often features works by local artists, providing a platform for emerging talent to shine. It's a reminder that art can be accessible and enjoyed by all.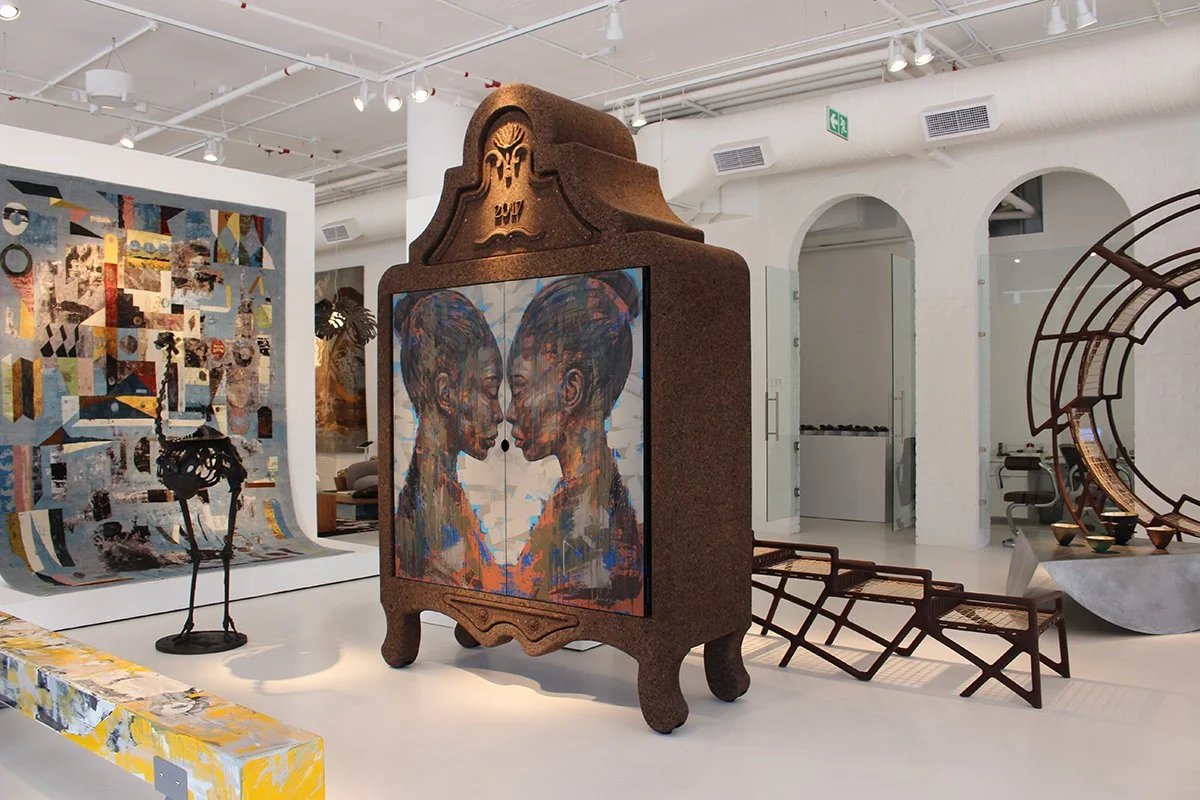 (Image Courtesy: fathomaway.com)
10. Cape Town Diamond Museum:
Our cultural journey takes a sparkling turn at the Cape Town Diamond Museum, situated in the Clock Tower District. This museum offers a fascinating exploration of diamond science and history. Here you'll explore the remarkable world of diamonds. Know their formation deep within the Earth to their journey to becoming cherished gemstones. It's a dazzling experience that unveils the beauty and mystique of these precious gems.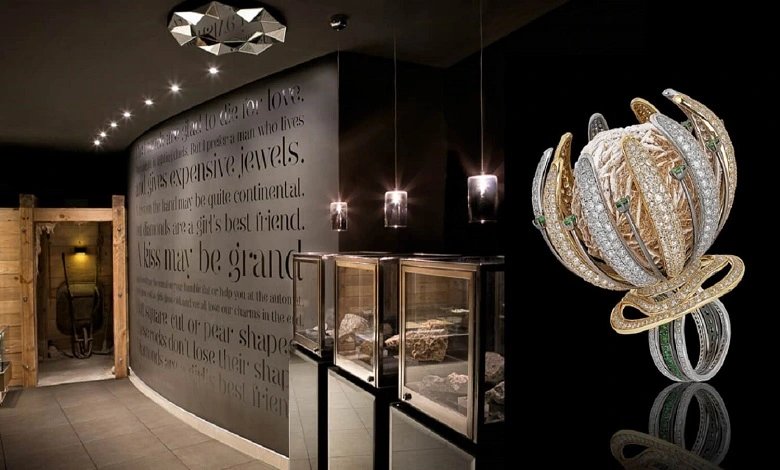 (Image Courtesy: thesouthafrican.com)
11. Robben Island Museum:
While not located within Cape Town itself, the Robben Island Museum is a must-visit when exploring the V&A Waterfront. Situated in Suit 206, Clock Tower, this museum offers a sobering and informative experience. It provides a poignant reminder of South Africa's history and the struggle for freedom. The museum guides you through the harrowing reality of Robben Island, where political prisoners, including Nelson Mandela, were incarcerated. It's a powerful testament to the triumph of the human spirit over adversity.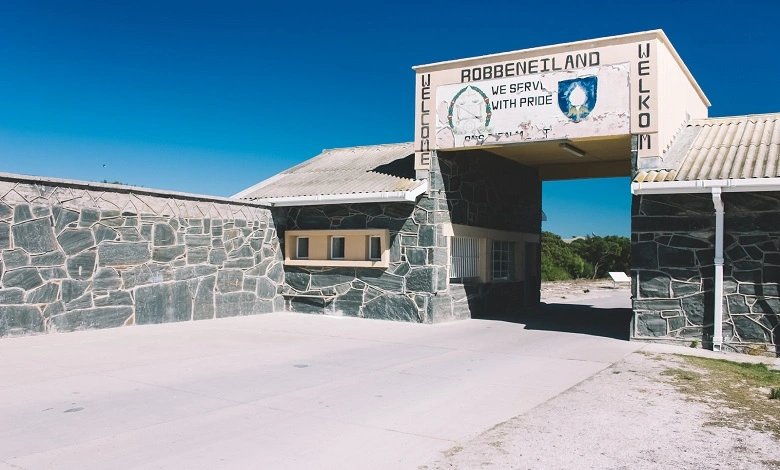 (Image Courtesy: wowaboutus.com)
12. The Cape Gallery:
Our cultural trip ends with a visit to The Cape Gallery on Church Street. This art gallery is one of the best in Cape Town, and it has a wide variety of artwork that celebrates the city's creative spirit. This place has a lot to offer to visitors from traditional landscapes to modern masterpieces. The Cape Gallery exhibits the work of South African artists. It's a space where art enthusiasts can immerse themselves in a world of creativity and expression.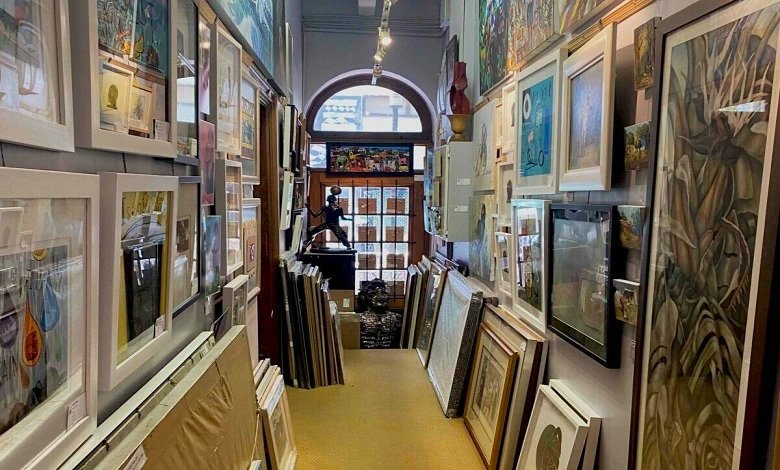 (Image Courtesy: first-thursdays.co.za)
Now you have the list of the museums in Cape Town, consider enhancing your experience by staying in serviced apartments in Cape Town. These furnished apartments in Cape Town provide spacious and comfortable accommodations. It will make your visit even more enjoyable. For premium serviced apartments in Cape Town, look no further than TheSqua.re. We offer a wide range of options to suit your needs, ensuring a convenient and comfortable stay during your cultural adventure.
Final thoughts
The museums in Cape Town are a gem of the city's rich cultural heritage and vibrant arts scene. There's something for everyone to discover and appreciate. So, don't miss the opportunity to explore these 12 cultural gems in Cape Town. Plan your visit today and let yourself explore the beauty, history, and creativity that this remarkable city has to offer. Remember, TheSqua.re is here to make your stay in Cape Town comfortable and memorable, so book your serviced apartment today!
ALSO READ: WHICH MONTH IS BEST TO VISIT IN CAPE TOWN?
---
---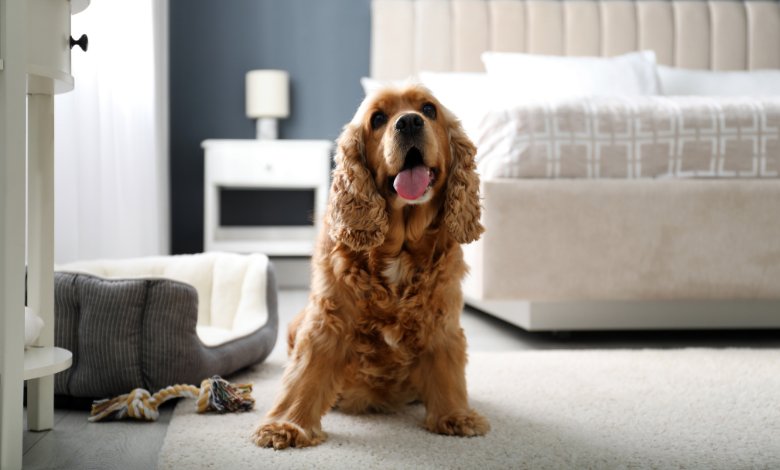 How to Find a Pet Friendly Apartment in Dubai
Abhishek Kapoor
28 Nov 2023
Dubai, with a high quality of life and a growing employment industry, is great for families. But for pet parents planning a travel move, there's an extra layer of consideration. The obvious question is, are there good pet friendly apartments in Dubai? Let's c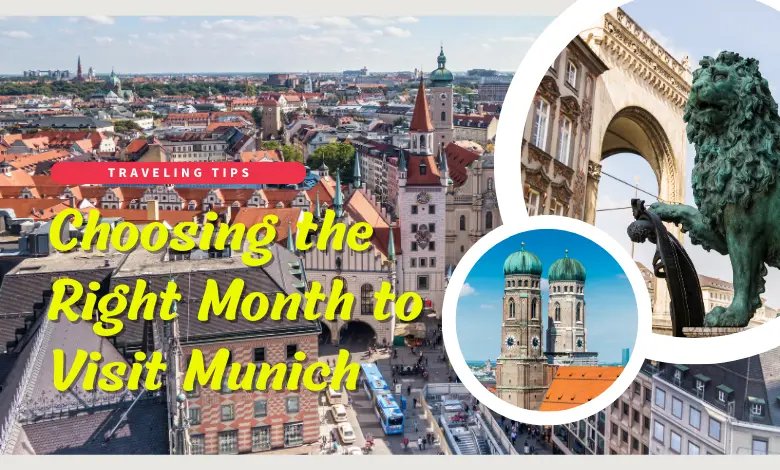 What Month Is Best To Visit Munich?
The heartbeat of Bavaria, Munich is one of the few destinations that can be enjoyed all year long. But planning a tour as per the best time to visit Munich boosts your chances to be a part of the major city highlights. Then again, how you prefer to cherish th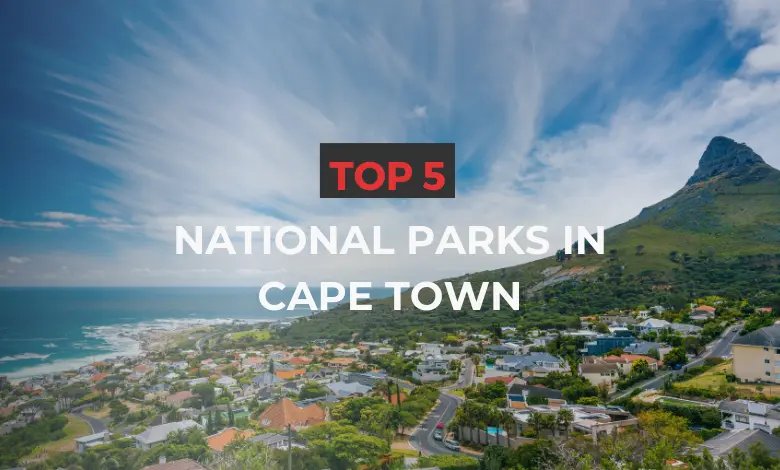 Top 5 National Parks in Cape Town You Must Visit
Abhishek Kapoor
17 Oct 2023
Often referred to as the "Mother City," Cape Town is recognised for its breathtaking vistas, extensive cultural history, and varied animals. This city, which is located at the southernmost point of Africa, is home to a variety of natural wonders, with its nat