Which month is best to visit Cape Town?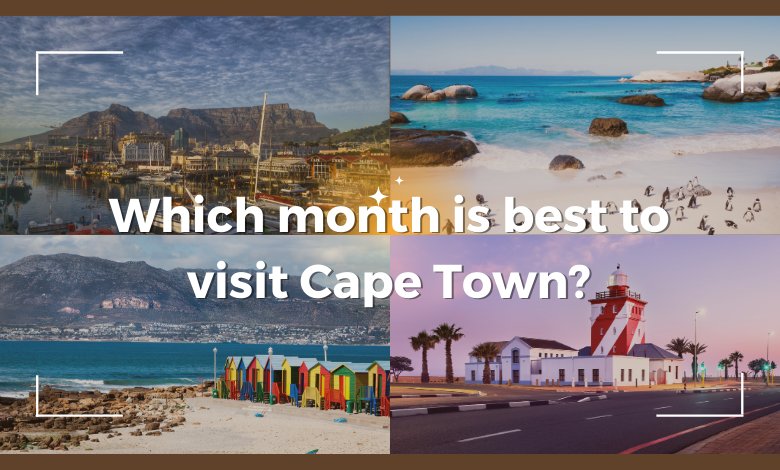 Cape Town is a city of extraordinary beauty and diversity. It is a mesmerising destination for visitors from all over the world. Whether you're a nature lover, a culture buff, or an adventurer, Cape Town has something for you. One factor that contributes to the city's allure is its diverse selection of lodging alternatives. Including serviced apartments in Cape Town, which offer a unique and pleasant way to explore this magnificent city.
The famed Table Mountain sits as a sentinel over the city, offering beautiful views of the metropolis and the surrounding seas, adding to Cape Town's allure. From the magnificent white sandy beaches of Camps Bay and Clifton to the historic beauty of the V&A Waterfront, Cape Town has something for everyone.
Cape Town enchants visitors with its natural beauty, cultural richness, and exciting activities. Cape Town's growing number of serviced apartments guarantees that tourists may experience this magnificent city while staying in luxury and convenience. Whether you come for a short visit or a longer stay, Cape Town will leave you with wonderful memories of a city that truly has it all.
Cape Town, sometimes known as the "Mother City," is a magnificent destination on Africa's southernmost coast. Cape Town is a must-see for any travel enthusiast due to its magnificent landscapes, rich cultural heritage, and active environment. However, picking when to begin your journey to this extraordinary city might be a critical decision in shaping your whole experience. In this post, we'll look at the best months to go to Cape Town and talk about the distinct attractions and events that each season has to offer.
Best Month to Visit Cape Town: A Seasonal Breakdown
Cape Town has a Mediterranean climate with different seasons that provide visitors with a broad range of experiences. Let's look at the seasons and highlight the ideal months to visit Cape Town:
1. Summer (December to February)
Summer is certainly the most popular time to visit Cape Town, and for good reason. Warmth, brightness, and a plethora of fascinating activities fill the city from December through February.
Summer officially begins in Cape Town in December. The Christmas mood is in full flow as South Africans and visitors alike celebrate the holiday season. The city is festooned with colourful decorations, and you can dine while admiring the spectacular ocean views. The lovely Kirstenbosch Botanical Gardens host an annual Carols by Candlelight event, which is an absolutely enchanting experience you won't want to miss.
The summer pleasures continue in January. This is a wonderful day for beachgoers and outdoor enthusiasts, with clear sky and temperatures ranging from 68°F to 80°F (20°C to 27°C). The city's magnificent beaches, such as Camps Bay and Clifton, invite you to soak up the rays and cool down in the Atlantic Ocean. Another highlight is the Cape Town International Jazz Festival, which draws world-class performers and jazz fans from all over the world in late January.
February has pleasant weather, which is ideal for wine enthusiasts. The Cape Winelands, which are only a short drive from Cape Town, are in the thick of harvest season. You can explore the vineyards, sample the fresh grapes, and attend wine festivals to sample beautiful South African wines. Furthermore, the city is less busy in February, making it simpler to explore and appreciate the city's numerous attractions.
2. Autumn (March to May)
Autumn in Cape Town is a beautiful season that offers a more tranquil and relaxing atmosphere, ideal for people who want to avoid the summer throng.
March weather is mild, with temperatures ranging from 61°F to 77°F (16°C to 25°C). It's an excellent time for trekking and other outdoor activities. The renowned Table Mountain, a UNESCO World Heritage Site, invites you to embark on an exciting journey. The Cape Town International Comedy Festival, which takes place in March, also provides a nice dose of laughing.
The wine-tasting season officially begins in April, and with chilly evenings and pleasant days, it's an ideal time to visit the Cape Winelands. The Stellenbosch Wine Festival, which has live music, food stalls, and, of course, a vast selection of wines, is a must-attend event for wine connoisseurs.
In May, the landscapes of Cape Town turn into a palette of warm reds and oranges. The city is quieter at this time of year, making it a great opportunity to visit Cape Point, the Cape of Good Hope, and the picturesque coastal communities along the way. This is also the best time to go whale watching in Hermanus, which is only a short drive from Cape Town.
3. Winter (June to August)
Winter in Cape Town may be considered the off-season, but it offers unique attractions and a more affordable experience for visitors.
In Cape Town, the winter season begins in June. While the weather might be chilly and rainy, this is when the city organises the Encounters South African International Documentary Festival, which draws cinema aficionados and documentary filmmakers.
In July, Cape Town celebrates its art and culture. During the annual National Arts Festival, the city's numerous galleries and theatres come alive. This is an excellent time to visit if you prefer indoor activities such as visiting museums, galleries, and cosy coffee shops.
August is the final month of winter and the ideal time to see whales. As these gentle giants travel down the coast, Hermanus becomes a centre for whale aficionados. Furthermore, if you're a foodie, don't miss the Cape Town Winter Restaurant Specials, which offer fantastic savings at some of the city's best restaurants.
4. Spring (September to November)
Spring is a terrific time to see Cape Town's natural beauty and a variety of outdoor activities as the days become longer and warmer.
September is a fantastic month to visit Cape Town since the city's nature comes alive with vibrant wildflowers. One of the greatest spots to see this stunning natural wonder is the West Coast National Park, located just north of Cape Town. The weather is nice, and it's a great time for hiking, bird watching, and photography.
The month of October is associated with the onset of spring. With temperatures ranging from 59°F to 72°F (15°C to 22°C), the city is lush and colourful. The Kirstenbosch Botanical Gardens are a botanical enthusiast's paradise, with a vast assortment of indigenous species and outdoor concerts. Furthermore, October is an excellent month for outdoor activities such as paragliding from Signal Hill.
With bright and sunny days, November symbolises the end of spring. In comparison to the high summer season, Cape Town's beaches become more appealing, and the city becomes less crowded. The Cape Town International Kite Festival, hosted on Muizenberg Beach, is a lively celebration of innovation and culture.
The best month to visit Cape Town is largely determined by your tastes and interests. From the boisterous summer festivities to the quiet beauty of autumn, the cultural attractions of winter, and the blossoming landscapes of spring, each season offers a distinct experience. Finally, the optimal time to visit Cape Town is when your own interests and the type of experience you seek coincide. Cape Town has something for everyone, whether you're looking for adventure, relaxation, cultural immersion, or natural beauty.
---
---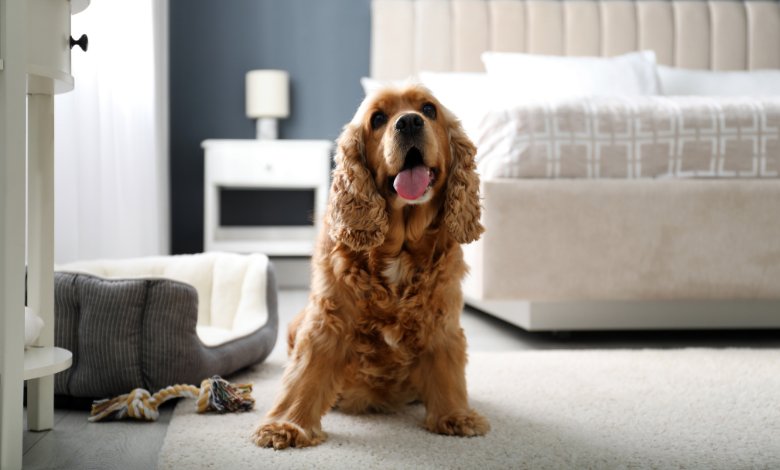 How to Find a Pet Friendly Apartment in Dubai
Abhishek Kapoor
28 Nov 2023
Dubai, with a high quality of life and a growing employment industry, is great for families. But for pet parents planning a travel move, there's an extra layer of consideration. The obvious question is, are there good pet friendly apartments in Dubai? Let's c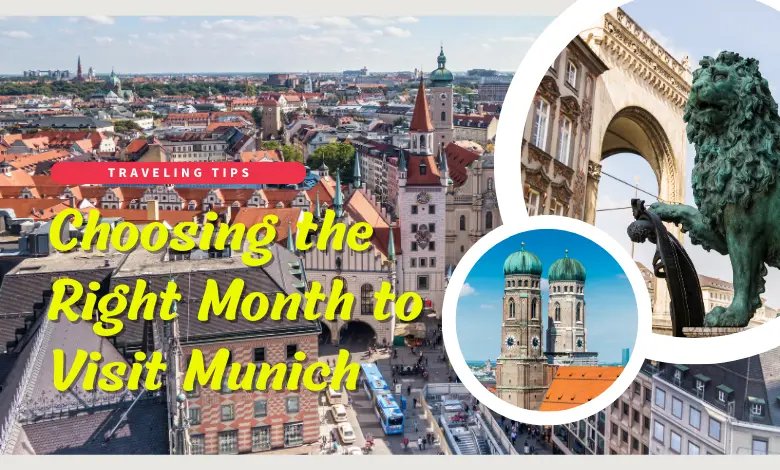 What Month Is Best To Visit Munich?
The heartbeat of Bavaria, Munich is one of the few destinations that can be enjoyed all year long. But planning a tour as per the best time to visit Munich boosts your chances to be a part of the major city highlights. Then again, how you prefer to cherish th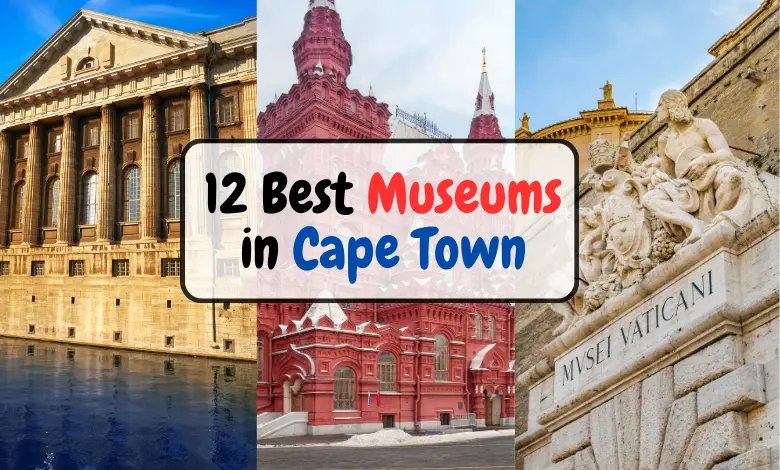 12 Best Museums and Galleries in Cape Town Right Now
Abhishek Kapoor
26 Oct 2023
Cape Town is a city of beauty, history, and culture, and the museums in the city are a testament to that. From Africa's oldest museum to the world-renowned Zeitz MOCAA, there's something for everyone in Cape Town. So, are you ready to explore the vibrant cult