14 Interesting and Fun Facts about the Burj Khalifa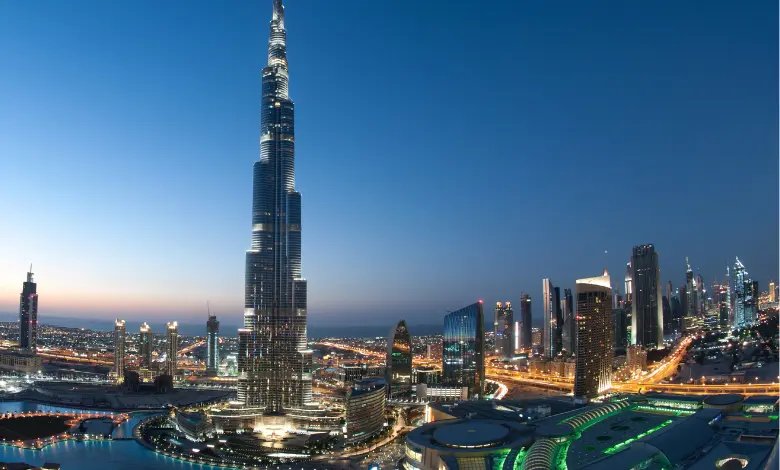 The Burj Khalifa is a work of engineering genius and a symbol of human aspiration. It is the tallest skyscraper in the world and dominates the city skyline, standing tall in the centre of Dubai. Beyond its imposing height, this architectural marvel is a true spectacle thanks to a plethora of intriguing elements. This post will examine 14 interesting facts about the Burj Khalifa that highlight its magnificence and distinctiveness.
Unprecedented Height

: The Burj Khalifa soars to a staggering height of 828 meters (2,716 feet). To put this into perspective, it's over twice the height of the Empire State Building in New York.

Record-Breaking Elevators

: The building boasts the world's fastest elevators, capable of whisking occupants from the ground floor to the observation deck on the 148th floor in just 55 seconds.

A Symbol of Unity

: The Burj Khalifa is a testament to international collaboration, with over 12,000 skilled workers from around the world contributing to its construction.
Dancing Fountains

: At the base of the Burj Khalifa lies the Dubai Fountain, a captivating water display that shoots water jets as high as 150 meters, synchronized with music and lights.

Vertical City

: The Burj Khalifa is not merely an office building or a residential complex; it's a vertical city in its own right. It houses luxurious apartments, corporate suites, a hotel, restaurants, a library, and even an observation deck.

Observation Deck Panorama

: The observation deck, known as 'At The Top', provides an unrivaled panoramic view of Dubai and its surroundings. On a clear day, you can see as far as the coast of Iran.

An Artistic Design

: The Burj Khalifa's design draws inspiration from traditional Islamic architecture, employing geometric patterns and intricate detailing to create a visually stunning exterior.

A Shimmering Facade

: The tower's exterior is clad in a special material that changes its hue depending on the angle of the sun, giving it a dynamic and shimmering appearance.
Window Cleaning Challenges

: Cleaning the windows of the Burj Khalifa is a task that requires special equipment and expertise. It takes a team of skilled professionals several months to clean all the windows.

A Home in the Sky

: The Burj Khalifa is home to some of the most luxurious serviced apartments in Dubai. These apartments offer a truly elevated living experience, providing residents with breathtaking views and world-class amenities.

A Sustainable Icon

: Despite its immense size, the Burj Khalifa is designed with sustainability in mind. It utilizes state-of-the-art technologies for energy and water conservation, and even features its own on-site recycling plant. This is one of the

fun facts about the Burj Khalifa

.

Sky-High Fireworks

: Every New Year's Eve, the Burj Khalifa hosts one of the most spectacular fireworks displays in the world. Thousands gather to witness the sky being illuminated in a dazzling array of colors.

A Haven for Art

: The Burj Khalifa hosts an array of art exhibitions, showcasing the work of local and international artists. This integration of art into the building's spaces further enhances its cultural significance.
A Feat of Engineering

: The construction of the Burj Khalifa involved an impressive array of engineering innovations. It required vast quantities of concrete, enough to fill 132 Olympic-sized swimming pools, and its foundation reaches down 50 meters into the ground.
ALSO READ: TOP 10 FESTIVALS IN DUBAI
As a result of pushing the boundaries of what is feasible in engineering and architecture, the Burj Khalifa is a testimony to human creativity and ambition. It is a remarkable marvel due to the variety of elements it has and the majestic presence it commands in the Dubai skyline. There are many interesting facts about the Burj Khalifa, including its record-breaking height, beautiful design, and environmentally friendly attributes. This architectural marvel never fails to leave a lasting impact, whether you're viewing it from afar or experiencing it firsthand. And it provides a lifestyle that genuinely strives for the stars for those who are lucky enough to live in its serviced apartments.
Beyond its outward presence, the Burj Khalifa has had a profound influence on Dubai's development and prosperity. Its construction was a significant engineering achievement that involved a multi-national team working together to realise this ambition. The tower is more than simply a structure; it is a mini-city within a metropolis that combines areas for living, working, and playing.
The Dubai Fountain, which is situated at the base of the Burj Khalifa, is one of its appealing attractions. This mesmerising water show coordinated to music and lighted by a stunning variety of lights sprays jets of water up to 150 metres into the air. It is evidence of the innovation and technological prowess that went into the Burj Khalifa's construction.
'At The Top', the observation deck, is a unique experience that should not be missed. Unmatched views of Dubai and its surroundings are provided by it. This gives you a spectacular perspective of the size of the landscape when you can see all the way to the Iranian shore on a clear day.
What Else Can Be Expected?
With its elaborate geometric patterns and decorations, the Burj Khalifa's design pays respect to conventional Islamic architecture. The tower's unusual aesthetic appeal is a result of the marriage of historical significance and cutting-edge technology.
The Burj Khalifa stands out due to its dynamic facade. The building's façade is covered in a unique substance that shimmers and changes colour depending on the sun's angle. With this dynamic element, the skyscraper takes on a living character that nearly makes it appear to be a living, breathing organism in the middle of Dubai.
Cleaning the Burj Khalifa's windows is particularly labour-intensive when it comes to maintenance. The task takes several months to accomplish and calls for specialised tools and a group of knowledgeable experts. This architectural marvel is maintained in immaculate condition via careful maintenance and attention to detail.
The serviced apartments at the Burj Khalifa offer a way of life that genuinely defies gravity to those who are lucky enough to call them home. Few experiences can compare to living in the Burj Khalifa, which offers breath-taking views and first-rate amenities.
The Burj Khalifa's development had a focus on sustainability. The tower uses cutting-edge technologies for energy and water saving despite its enormous size. It even has a recycling facility on-site, demonstrating a dedication to reducing its environmental impact.
The Burj Khalifa's New Year's Eve fireworks show is one of the most eagerly awaited activities. In a magnificent display of colours and patterns, the night sky over Dubai is lighted, attracting thousands of viewers to this sky-high extravaganza.
The Burj Khalifa is not just a steel and glass building; it is also a blank canvas. Numerous art exhibitions are held there, showcasing both domestic and foreign artists' creations. This incorporation of art throughout the building's interiors gives its already great repertoire a cultural component.
Some Other Interesting Facts
The Burj Khalifa's construction was nothing short of an engineering miracle. There was an incredible amount of material used — 132 Olympic-sized swimming pools worth of concrete. It's amazing 50-meter-deep foundation gives it the solidity needed to support a structure of this previously unheard-of height.
The Burj Khalifa is a tribute to human ingenuity and ambition; it is more than just a structure, to put it simply. The extraordinary feats of engineering, architecture, and vision that went into building this global landmark are highlighted by its 14 fascinating and entertaining facts. The Burj Khalifa never fails to make an impression, whether you're looking up at it from the streets of Dubai or standing on its observation deck. And for those who are fortunate enough to live in its serviced apartments Dubai, it provides a way of life that genuinely soars. This work of art serves as both an inspiration for future generations and a representation of Dubai's development.
ALSO READ: TOP 5 NEIGHBORHOODS TO LOVE IN DUBAI
---
---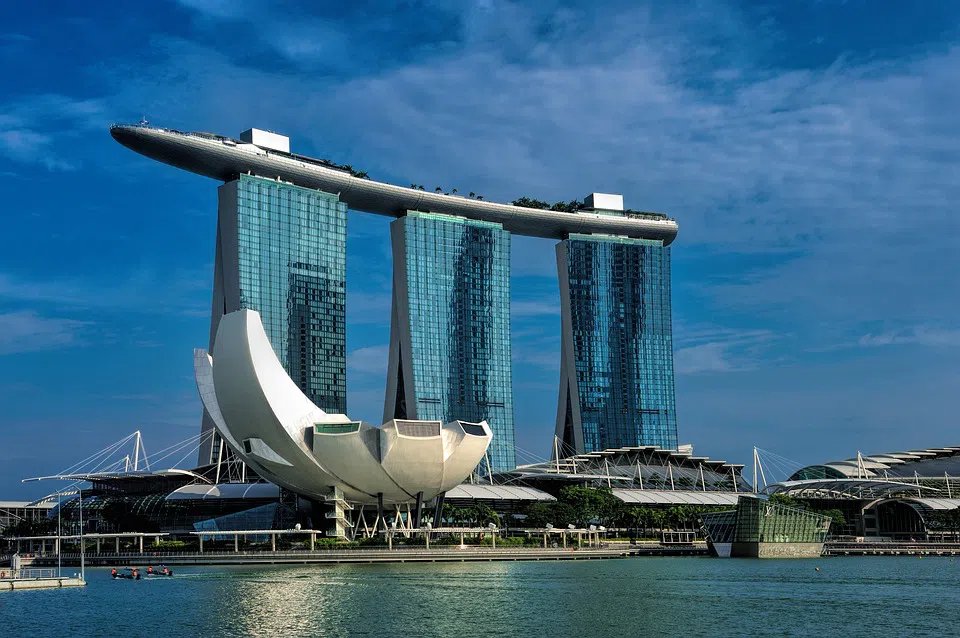 9 Best Neighborhoods in Singapore to Live With Family
Singapore is an economic powerhouse on the world's financial markets, this seems hard to believe if you look at the tiny island country on a map. However, the prosperity of this city-state is obvious when you first lay eyes on it in its glass and steel flesh.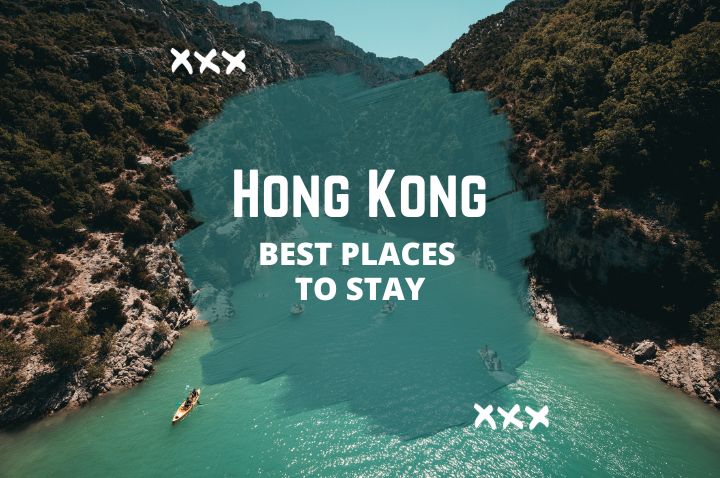 Best Places to Stay in Hong Kong: An Expert Guide
Are you seeking the best places to stay in Hong Kong? Hong Kong is one of the world's most impressive regions, offering a skyline dotted with glittering skyscrapers (8,000 and more at last count) and high quality of life. However, figuring out where to stay i
Where to Buy Halloween Costumes in Hong Kong
Mugdha Kilnake
11 Oct 2023
Halloween in Hong Kong is a mega celebration that will light up the town this October. There are several exciting events lined up at several destinations in Hong Kong for Halloween, including parties at theme parks and many other special events. The city assum