6 Travel Tips for First Time Visitors to Singapore
---
Singapore is a twenty-first century country, one of the world's foremost financial centres and one of the most modern and developed cities in the world. Singapore tourism is a well established industry.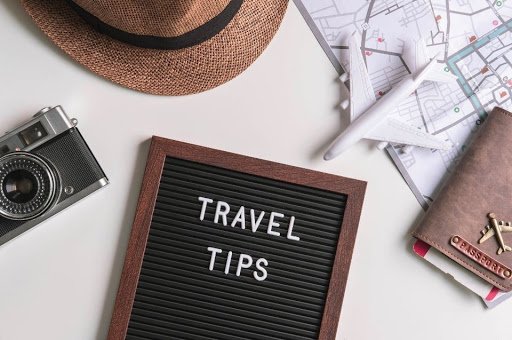 Travel Tips To Singapore For First Time Visitors
So why would you need a Singapore travel guide? Singapore, like any country you visit in the world, has its own way of life, its own customs and way of doing things. It's also a modern city in a tropical climate and you have to be prepared for anything and everything.
Here's are List of Top 6 Travel Tips for First Time Visitors to Singapore
1. Prepare for the Weather
For a start the temperature rarely falls below 26℃ and most days throughout the entire year will be at or above the 30℃ mark. It's going to be hot, so dress appropriately.
Not only is it going to be hot, it's also going to be humid. If you're never lived or worked in a humid city before then be prepared to sweat like you've never sweated before. Make sure your clothes are not only lightweight but are made from a breathable material too.
Also remember to always carry deodorant!
Don't forget to take an umbrella everywhere too. The sunshine will change to a downpour within minutes and when it rains in Singapore, it really rains!
2. Plan Activities Around the Weather
If you're planning on doing any outdoor activities in the city then try to plan them for the evenings. Anything that involves walking or exercise is not recommended for the hot humid daytimes.
Also Read: Singapore Covid-19 Travel Restrictions & Guidelines
Be prepared for it to rain at a moments notice and stop just as quickly.
3. Use Hawker Centres for Food
Singapore is expensive, it's as simple as that. Go with the expectation that you are going to part with a lot of money. With that said, it's worth knowing the places where you can save a bit of money on your trip.
There are some very fancy restaurants in Singapore but if you're looking for quality, traditional cuisine at a fraction of the price then try out the local hawker centre.
They tend to be away from the tourist areas and are outside, so be prepared to eat in the heat. The longest queue is usually a good indicator of stall quality but if you want to make your own mind up, pay attention to the coloured hygiene cards that are displayed. Look for stalls rated A and probably avoid the ones rated D.
4. Use Public Transport
Leave all of your pre-conceived opinions about public transport at the airport when you visit Singapore. Be prepared to find one of the most modern, clean and well run transport networks in the world.
Pick up an EZ-Link card which you can use on buses and the subway. All you need to remember is tap the card on the reader at the start and finish of your journey, the cost will automatically be deducted.
If you want a public transport map, use one of the many apps available for the most comprehensive guide.
If you'd rather travel by road then Singapore is not short of cabs either. These are metered too , for your piece of mind.
5. Obey the Law
Singapore is one of the safest countries in the world for good reason, it has very strict laws. Drug related offences carry the death penalty but there are also strict laws for more minor offences. Chewing gum for fun is banned completely, nicotine gum is not but woe betide you if you throw it on the floor when you're done.
Also Read: Weird Laws in Singapore that You Never Heard
Throwing your cigarette into a drain when you're finished or spitting on the street will also land you with a heavy fine.
Public transport also bans the eating of durian fruits. If you've eaten one, you'll know why, if not look them up!
6. Tipping is Not Necessary
Finally, somewhere where the stress of tipping doesn't ruin a pleasant evening! Service staff do not expect tips as they would in somewhere like the US, but they certainly won't be offended if you offer one to them if you feel you've experienced fantastic service.
Also Read: Ways to Save Money in Singapore
If you're dining out, a 10% service charge may be automatically added to your bill, again avoiding the stress of working it out for yourself. Look for the 'plus-plus' sign at the bottom of the bill.
---
---
Leave a Reply
Your email address will not be published. Required fields are marked *