Singapore Travel Tips: What to See & Ways to Save Money
---
Singapore is a place that is more than a tall, endless, gleaming city. It has treasures to appreciate, both old and new. Some are obvious, some take a little longer to find.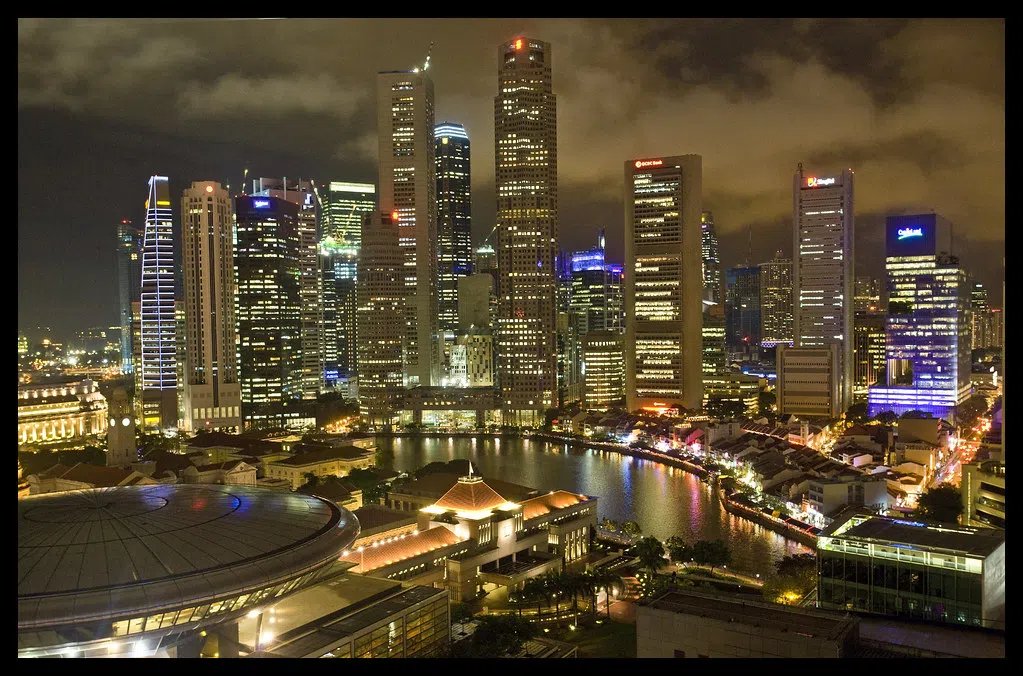 Singapore Travel Tips
Here are 5 Interesting Things to do in Singapore
1. Enjoy a Singapore Sling at Raffles
The cliched but quintessential thing to do when visiting Singapore.
Raffles Hotel is the most famous venue in Singapore and its impeccably dressed Sikh doormen, white painted facade and immaculately maintained tropical gardens are hard to resist.
It's a throwback to colonial luxury and has hosted such legends as Noel Coward and Ern-est Hemingway at its famed Long Bar.
When visiting the Long Bar, it's difficult to imagine ordering anything else but the infa-mous Singapore Sling, invented by the hotel's bartender, Ngiam Tong Boon, back in 1915.
Dress smart and don't linger, as you might imagine it's eye-wateringly expensive here!
2. Take a Night Safari
A trip to Singapore Zoo is all well and good but it's easy to get the impression that you could be at any zoo, anywhere in the world.
Next door to the zoo is something a little more unique, a wildlife park that doesn't open its doors until 19:30.
The Night Safari gives visitors the opportunity to wander through the jungle of Singapore as it would have been before the sweeping urbanisation. Creeping across bridges and down footpaths visitors are joined by over 120 different species of nocturnal animals. Don't worry, the tigers, big cats and alligators are kept at a safe distance!
Also Read: Singapore Night Safari Tour
Some people's favourite feature is a stroll through the fruit bat enclosure. Visitors here often find themselves face to face with an upside down bat that's the size of a fox.
For other people, this is not a favourite feature…
3. Shopping on Orchard Road
One of the most famous shopping districts in the world, this is not a place for the faint-hearted, part-time shopper.
The place is literally full of glass fronted malls, huge department stores and every fashion and designer shop that anyone could imagine.
It's possible to shop from morning until night time without leaving the place as it is served by high quality food halls too.
Make sure plenty of research takes place beforehand as to have the perfect experience means being in the right place.
[email protected] has high street brands at high street prices; Ngee Ann City is the place to go for international luxury brands; Tanglin Shopping Centre is the place to go for traditional Asian fare, great for souvenirs, and Paragon is the place to head to if you want to look around the high end fashion brands.
Also Read: Orchard Road - Singapore's Shopping Haven
With Jimmy Choo and Burberry amongst its shops, Paragon is also the place to go for people who have plenty of cash burning a hole in their pocket!
4. Gardens by the Bay
Where the future meets the botanical.
Gardens by the Bay is great for those on a budget or those who aren't. Just wandering through the gardens is completely free and seeing the bio domes and Supertrees from below is impressive enough in itself.
There's also giant cacti to marvel at, a 35 metre fountain tumbling down a man-made mountain, as well as sculptures to appreciate as you wander through.
The best way to appreciate it though is to get up amongst the Supertrees when they are lit up at nighttime, and wander between them on the OCBC Skyway.
5. Ways to Save Money in Singapore
Singapore is a fantastic city for entertainment, whether your primary reason for visiting is for business or pleasure.
However, it is also well known for being one of the most expensive cities in the world, so ways to save money on a holiday or ways to save a company money on a business trip should always be explored.
Being in a city state, these ways are often few and far between.
Renting serviced apartments in Singapore as opposed to a hotel room can save money in many ways, one of which is to allow visitors to prepare their own meals using locally sourced ingredients, as opposed to eating out in expensive restaurants.
Explore 5 More Ideas as How to Save Money in Singapore
1. Appreciate the rural
If travelling with a group of people, let's say a family, then keeping everyone entertained can be a tiresome business. It can also be a very expensive business too.
One person might want to go to one museum, one might want to go to another. Another person might want to go to a theme park and before long a huge amount of money has been spent.
Not to mention a huge amount of energy wandering around museums and theme parks.
Being a city state, it's hard to imagine for the first time visitor that Singapore has many green spaces, but it does. They may be small but they are well maintained and beautiful and more importantly, they are often free.
A day at somewhere like Pulau Ubin will make even the most restless of people forget that they are in one of the busiest urban metropolis' in the world. An equally peaceful boat trip out to the island costs around $2.
Once on the island bikes are available to rent for a reasonable rate or just walking or relaxing are both as equally acceptable.
Travelling around the surrounding islands will also give an opportunity to take some of the best panoramic pictures of the city itself.
Also Read:Singapore Covid-19 Travel Restrictions & Guidelines
2. Use the MRT
The Mass Rapid Transit (MRT) system in Singapore is easily the fastest way to get about in the city. All of the places where business people might congregate for meetings, as well as all of the attractions that visitors might want to see are all within easy reach of an MRT station.
Anyone who goes to Singapore and uses taxis to get about will see the budget for their trip diminish incredibly quickly.
The charges on the meter may seem cheap at first, but people often forget to take into account the surcharges, the extra payment for travelling in rush hour, the toll charges for taking the motorways.
The MRT is also the only way to reach your destination in good time during rush hour. CBD traffic in rush hour is notorious.
The MRT is one of the most reliable and affordable transport systems of its kind in Asia. Not to mention being possibly the cleanest transport system to be found anywhere in the world.
3. Eat in Food Halls & Drink the Water
Singapore has some of the best restaurants run by some of the best chefs in the world. By all means try them out for that vital business meeting or special dinner but be prepared to pay through the nose for them.
If having a one off meal in an expensive restaurant remember one thing, do not tip. Singapore does not have a tipping culture.
Street food, whether it is bought from street stalls, food courts or the famed hawker centres is not only safe and absolutely delicious, it is also the only way to survive Singapore on a budget and still eat well.
A typical meal can cost less than $6, for lighter appetites who can survive on noodle soup for lunch, examples of this can be purchased for less than $3.
Also, remember that Singapore is a fully developed first world country. There is nothing wrong or dangerous about drinking the water that comes from the taps!
Look for standalone food courts or hawker centres rather than the food courts found under the tall business skyscrapers. The latter will not be quite as cheap.
Also Read: 10 Best Restaurants in Singapore For Unique Experience
Buying a bottle of water is not overly expensive in most places, though some could charge up to $10. The point is that Singapore is hot and humid, year round, so visitors are going to spend a lot of money on a lot of bottled water.
Even if it is just $2 a bottle.
Much better to carry a refillable bottle around and fill it up from the tap.
4. Smoke and Drink Less
The taxes and premium mark ups on cigarettes and alcohol in Singapore are huge. For anyone who wished to partake, they might want to consider doing it in moderation.
It's also worth remembering that Singapore is very strict on where you can actually smoke, even stricter on where you can put your butts and actually has a ban on all electronic cigarettes.
5. Stay Within the Law
Breaking the law in Singapore can also end up costing you a lot of money in fines. It could also cost you a lot more depending on the seriousness of the crime.
Also Read: Strange Laws in Singapore
Here are a few misdemeanors for which you can be heavily fined.
Chewing gum - fine is higher if you drop it.
Not flushing a toilet.
Looking at porn or even walking around naked. This can apply even in a person's own apartment.
Littering, including cigarette butts.
Eating on the MRT.
Connecting to unsecured Wi-Fi. Using next door's Wi-Fi can actually lead to a prison term.
Smoking in public.
Graffiti. Can also result in a public whipping.
---
---
Leave a Reply
Your email address will not be published. Required fields are marked *