Best Dog-Friendly Restaurants in Dubai
Dog ownership has grown in Dubai over the years due to a myriad of reasons. The city's pet dog population is thought to have grown dramatically. As a result, pet owners are seeking restaurants and other locations where their dogs may be accommodated. On top of that, it is a major tourist resort with a diversified expat community. Many international visitors and ex-pats own pets and wish to enjoy their eating experiences without leaving their pets in some other place.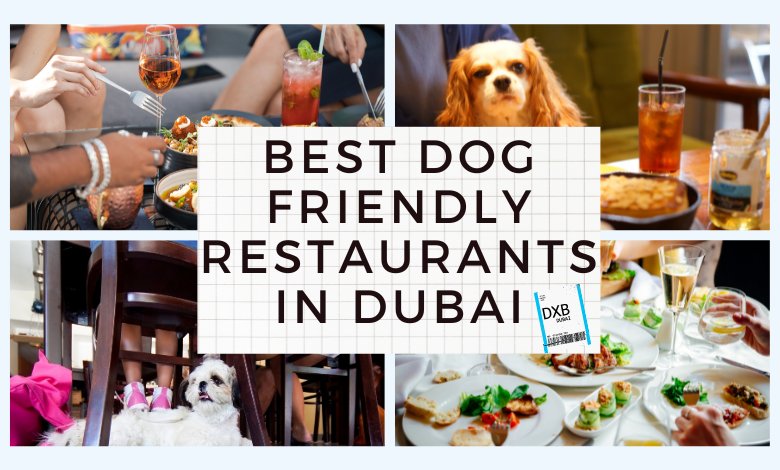 Dog-friendly restaurants in Dubai attract both residents and visitors, to meet this desire. In light of this, the Dubai government and other relevant agencies have developed laws and standards to guarantee that pet-friendly establishments exist. Now Restaurants can permit dogs while still maintaining a clean and safe atmosphere for all customers under these regulations. At the same time, individual attitudes regarding pets have shifted as a result, with more individuals considering dogs to be members of their families. As a consequence, eateries, where customers may dine with their four-legged pals, are in high demand. This trend reflects the city's developing and pet-friendly nature and caters to the needs of dog owners.
Are you planning to visit Dubai? Then we have got you covered! Read on as we explore the Best Dog-Friendly Restaurants in Dubai and what makes them special. Moreover, you can also find some tips for living with your furry pal in Serviced Apartments, Dubai.
Dog-Friendly Restaurants in Dubai that you should Visit
Here is a list of the best and most popular Dog-friendly restaurants in Dubai (in no particular order)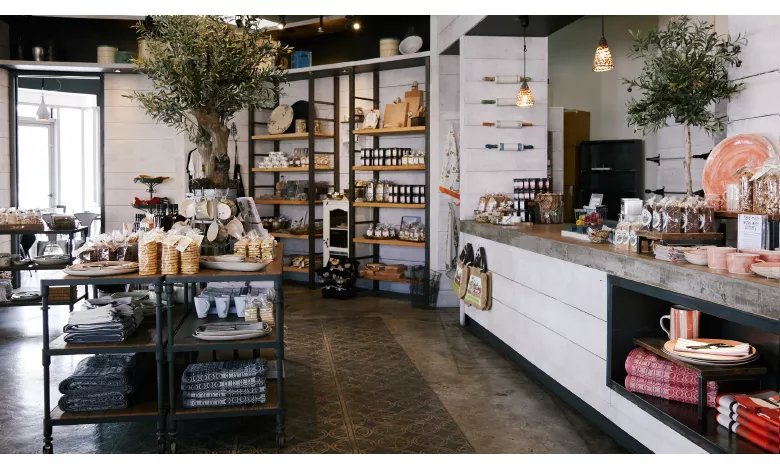 (Image Courtesy: cntraveler.com)
The Lime Tree Café has sites around Dubai, including "Jumeirah, Sheikh Zayed Road, and Al Quoz". The Lime Tree Café is well-known for its extensive cuisine that aims to cater to a wide range of tastes and dietary requirements. Breakfast selections, sandwiches, salads, hot main courses, kinds of pasta, and desserts are available. The Café is mostly famous for its dog-friendly policy. They accept well-behaved dogs and enable owners to dine with their pets in specified outside seating arrangements. Thus, it is an excellent alternative for dog owners searching for pet-friendly dining experience arrangements.
Address: Sheikh Zayed Road Opposite Gold and Diamond Park, Dubai, UAE
Opening Hours: 7:30 am to 9 pm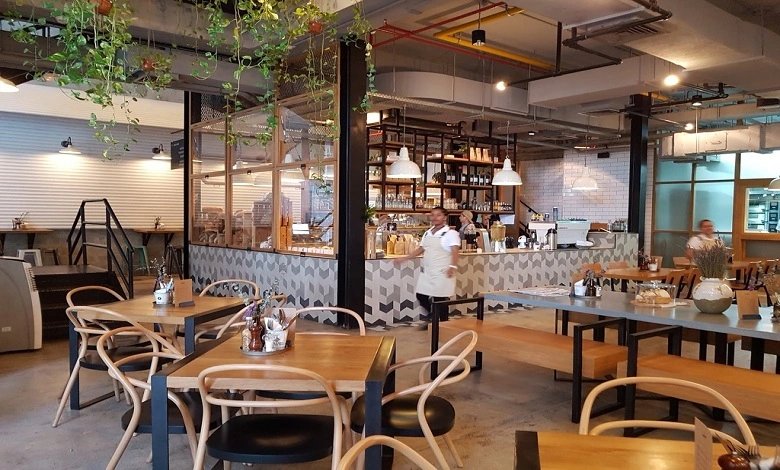 (Image Courtesy: foodle.pro)
The cafe along with being pet friendly has gained popularity for its exceptional food, specialty coffee, and stylish yet relaxed ambience. "The Sum of Us" highlights making use of products that are locally produced, sustainable, and seasonal in their cuisine. The food they serve combines foreign tastes with a modern touch and includes hearty meal selections. Furthermore, the café conducts cooking seminars and workshops on occasion, allowing aficionados to learn from their professional chefs and baristas. The restaurant takes part in local cuisine festivals, promotes environmental initiatives, and donates to charitable organizations, making them one of the finest Dog-friendly restaurants in Dubai.
Address: Ground Floor, Burj Al Salam, 6th Street, Trade Centre, Dubai, UAE
Opening Hours: 8:00 am to 9 pm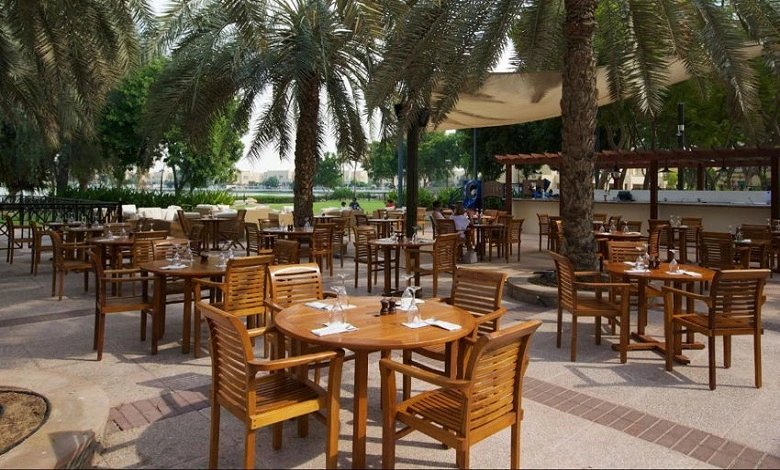 (Image Courtesy: eatapp.co/)
Reform Social & Grill's classic British afternoon tea service is one of its attractions. This restaurant provides a flavor of British food and a comfortable pub atmosphere. It has a variety of eating options ranging from conventional dinners to afternoon tea. Featuring its dog-friendly policy, outside area, and community involvement, it has become a popular destination for Dubai locals and visitors looking for a genuine English gastropub experience. During Dubai's milder months, the outside patio is very popular, allowing guests to enjoy their meals or beverages in a peaceful and scenic environment with their dogs.
Address: The Lakes, Dubai, UAE
Opening Hours: 8:00 am to 12:00 am
Also Read: Top 10 Private and Public Beaches in Dubai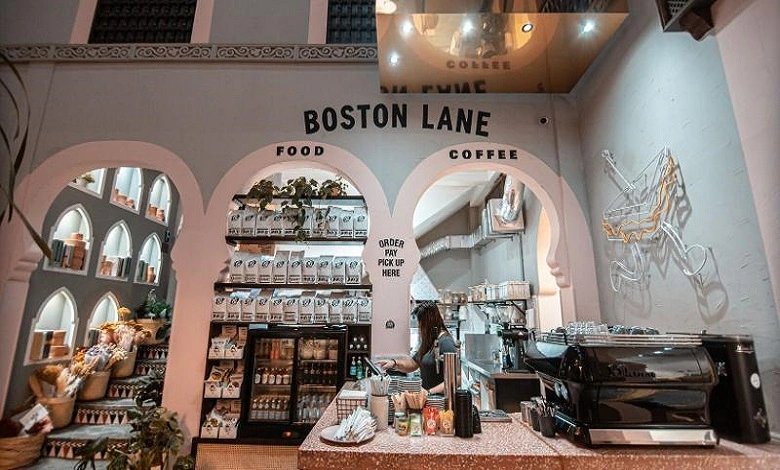 (Image Courtesy: aceplace.com)
With a simple design, clean lines, and an inviting environment, Boston Lane provides a modern and trendy setting. It caters to all dietary requirements. It has vegan and gluten-free choices and this openness allows visitors with unique dietary requirements to enjoy a selection of delicious and healthful options. The café is also recognized for its handcrafted baked goods, such as pastries, cakes, and bread. The outside area provides a relaxed ambience in which to dine with your canine companion, making it a great alternative during warm weather.
Address: Courtyard 25, 4B Street, Al Quoz, Dubai, UAE
Opening Hours: 7:30 am to 7:00 pm
The Farm Restaurant Dubai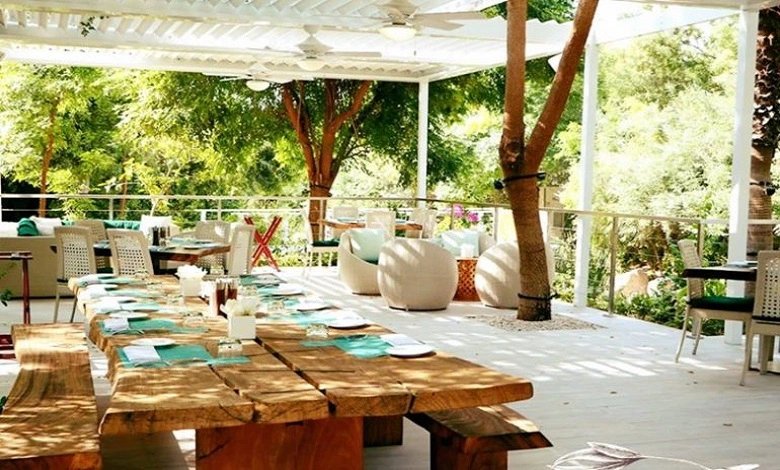 (Image Courtesy: hcurlytales.com/)
The Farm Restaurant Dubai provides a one-of-a-kind dining experience in a tranquil and natural atmosphere. It has become a destination for individuals seeking a calm getaway and a connection with nature amid the frenetic metropolis of Dubai, thanks to its farm-to-table philosophy, extensive food, wellness programs, and community participation. Aside from pet-friendly restaurants, The Farm offers a variety of health activities and experiences. Yoga lessons, health seminars, and mindfulness sessions are available to guests. It allows them to connect with their mind, body, and soul in a peaceful and natural location. The stunning settings, excellent service, and flexible event options make it a popular wedding, party, and corporate function venue.
Address: Al Barari, Dubai, UAE
Opening Hours: 7:30 am to 10:30 pm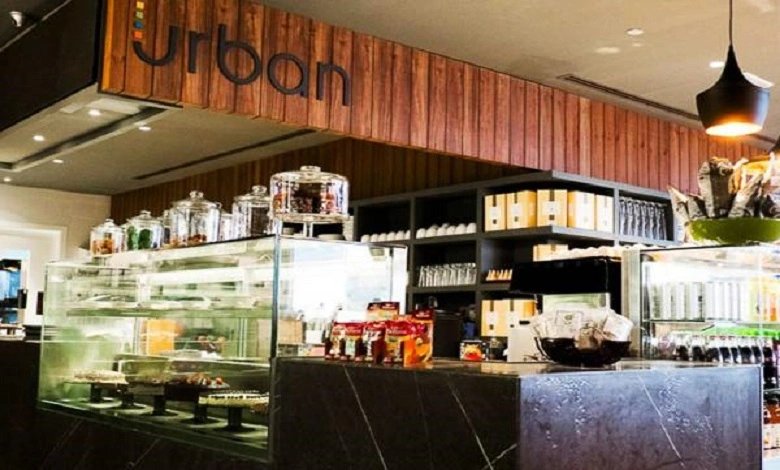 (Image Courtesy: reserveout.com.com/)
Among the Dog-friendly restaurants in Dubai, this one is known for its fresh and healthy food, laidback ambience, and modern urban concept that is popular among locals. Their menu accommodates a variety of dietary needs, including vegetarian, vegan, and gluten-free or dairy-free alternatives. The fact that Urban Bistro provides breakfast, lunch, and supper makes it a convenient dining option throughout the day.
Furthermore, they emphasize supporting local suppliers and farmers in order to ensure that the food is fresh, sustainable, and of the best quality. Not in the mood for a sit-down meal? For busy people searching for quick and nutritious lunches, The Bistro provides a variety of grab-and-go alternatives. Salads, wraps, sandwiches, and snacks are examples of items that may be eaten on the move.
Address: Ground Centre, Burjuman Centre, Dubai, UAE
Opening Hours: 7:30 am to 11:00 pm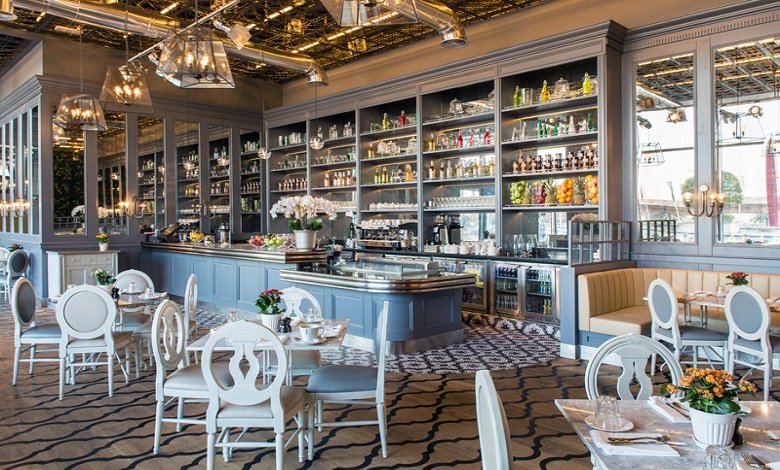 (Image Courtesy: caterermiddleeast.com)
The restaurant's menu highlights the tastes of French cuisine. To create genuine and exquisite French tastes, their dishes are made using high-quality ingredients and traditional cooking techniques. Outdoor seating spaces are frequently nicely designed, creating a lovely and comfortable atmosphere in which to spend time with your dog. To assure the best quality in its meals, the restaurant emphasizes the use of fresh and seasonal products. Aubaine takes pleasure in establishing a contemporary and classy atmosphere in its restaurants. The décor is often a mix of modern and rustic elements, with a warm and friendly feel.
Address: 25 Al Safa St City Walk, Dubai, UAE
Opening Hours: 10:00 am to 12:00 pm
Note- To check about their pet policy and whether they are dog-friendly, or if there is any change of policy considering the societal norms of Dubai, contacting these Dog-friendly restaurants in Dubai directly or visiting their official website or social media accounts is a good way to go.
Why Serviced apartments in Dubai are the best place to live with Dogs?
For a variety of reasons, Serviced apartments in Dubai are a fantastic choice for living with dogs. First and foremost, these flats frequently give adequate areas for dogs to wander about in. Serviced apartments, as opposed to cramped hotel rooms, include separate living areas, bedrooms, and occasionally even outdoor spaces such as balconies or terraces, allowing dogs to wander and relax.
Similarly, many Serviced Apartments in Dubai accept dogs of all sizes and kinds. This implies that you won't have to settle with less-than-ideal accommodations for your pet. Furthermore, pet facilities such as designated walking spaces, pet-friendly playgrounds, and even on-site pet grooming services are common in these flats.
Guests may feel at home while benefiting from services such as cleaning and maintenance. In general, serviced apartments in Dubai provide a pet-friendly atmosphere, space, amenities, cost-effectiveness, and flexibility, making them the ideal place to live with dogs
---
---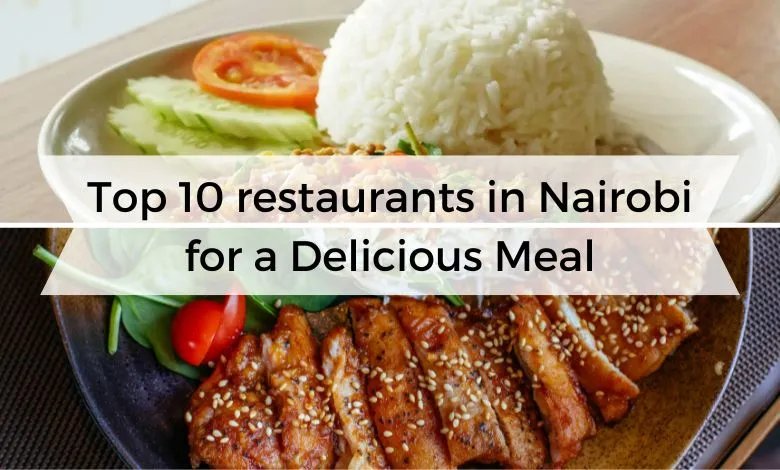 Top 10 Restaurants in Nairobi for a Delicious Meal
Abhishek Kapoor
05 Sep 2023
Nairobi, sometimes known as the "Green City in the Sun," is a thriving metropolis in East Africa's center. Its vibrant environment and globally diverse population provide a distinctive fusion of cultures, culminating in a melting pot of culinary influences tha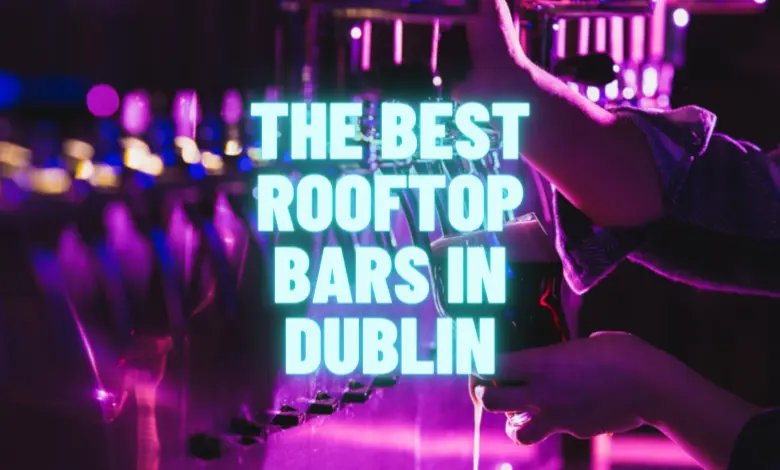 The Best Rooftop Bars in Dublin
Mugdha Kilnake
01 Sep 2023
Dublin is an exciting city, where the excitement extends beyond the streets and reaches new heights. In this blog post, we will unveil the city's hidden gems and discover the best rooftop bars in Dublin. Imagine sipping on handcrafted cocktails, surrounded by
Top 8 Dog-Friendly Restaurants in Copenhagen
Mugdha Kilnake
04 Aug 2023
Dogs in Copenhagen are more than simply pets; they are part of the family. As a result, there are many venues where dogs are accepted, including restaurants that welcome our four-legged companions. If you are travelling with your dog and wish to enjoy wonderfu