Where to Stay in Beijing with Family & Friends
Beijing is one of the most fascinating and interesting places to stay in China. It is a bustling metropolis with an ancient history that still exists through famous palaces, temples and thoroughfares along with skyscrapers galore.
Beijing has sites going back to even 5,000 years old while there are high-rises from the time of the Summer Olympic Games in 2008. It is this fusion of contrasts which makes one of the best places to stay in Beijing for family .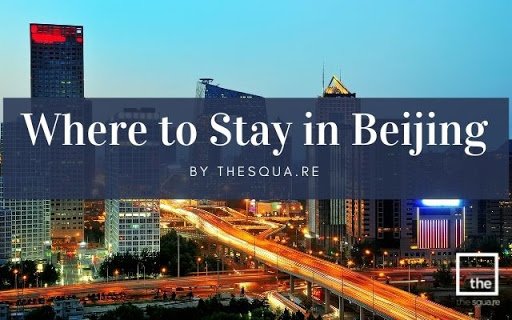 Where to Stay in Beijing With Family
Read More:18 Must-Visit Attractions in Beijing
On that note, there are two of the best neighborhoods to stay in Beijing, namely Dongcheng and Chaoyang which are majorly favored by tourists, business travelers and even China residents from other cities and towns. If you are still confused about where to stay in Beijing. Check out the list of best budget apartments.
Explore the 10 Best Places to Stay in Beijing that You Should Certainly Consider:
1. Xiagongfu Apartments
This serviced apartment offers amenities like an iPod docking station, washing machine, fully equipped kitchen, flat-screen TV, comfortable bed, marble bathrooms and dedicated living zone which makes it great option of where to stay in Beijing for family. There is a modern fitness center, tour desk and car rental facilities along with meeting rooms for conducting business.... Explore More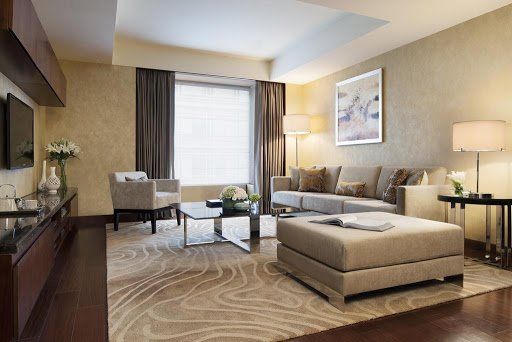 Xiagongfu Serviced Apartments
2. Haishengmingyuan North Apartments
Every unit here offers seating areas, balconies, kitchens, televisions, satellite channels, microwaves, fridges and stovetops along with kettles. Private bathrooms, toiletries and other amenities are available. Top-class common amenities include grocery delivery, a fitness center, tennis court and car rentals.... Explore More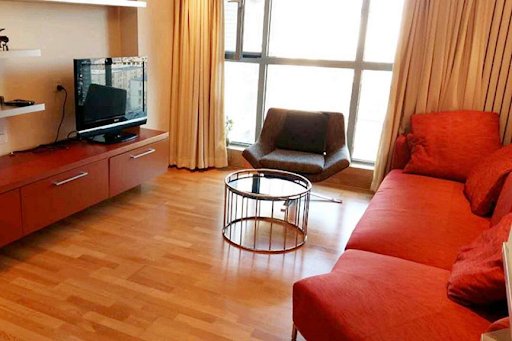 Haishengmingyuan North Apartments
3. Taihua Apartments
Enjoy your own serviced apartment with air conditioning, flat-screen television, kitchenette with induction cooker, microwave, refrigerator, private bathroom and washing machine. Free Wi-Fi is the icing on the cake.... Explore More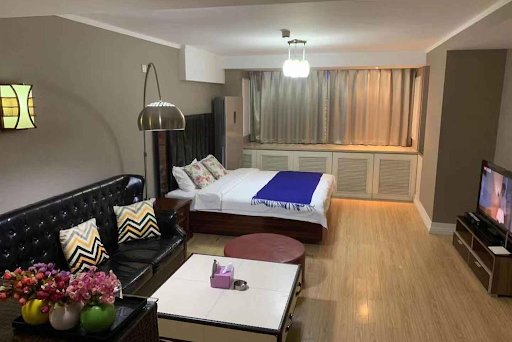 Taihua Serviced Apartments
4. Guangqu Road Apartments
You will love the comforting vibe of these apartments with air conditioned living areas and lovely garden views. Enjoy free Wi-Fi, flat-screen television and satellite channels and private bathrooms along with well-equipped kitchens.... Explore More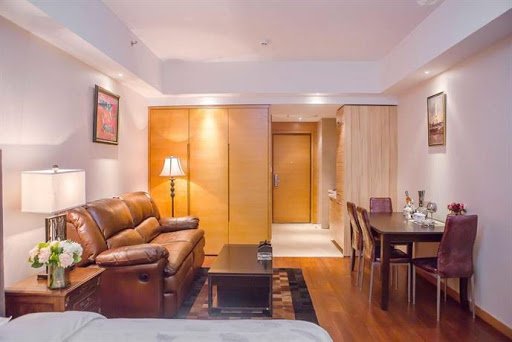 Guangqu Road Apartments
5. Jinyuchi Middle Street Apartments
Contemporary guest rooms feature cable channels and flat-screen TVs with desks and air conditioning. Other amenities include electric kettles, private bathrooms, toiletries and more. Laundry/ironing, car rentals, grocery delivery and on-site bar facilities are available.... Explore More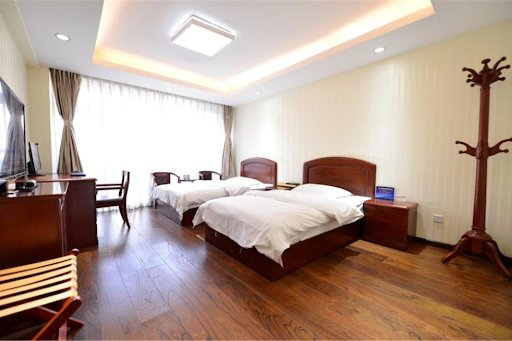 Jinyuchi Middle Street Apartments
6. Xiaguang Li Apartments
Xiaguang Li Apartment lies within the Ocean Express Commercial Area. The strategic location aside, it offers flat-screen television with cable, DVD player, in-room safe and big rooms with an suite bathrooms.... Explore More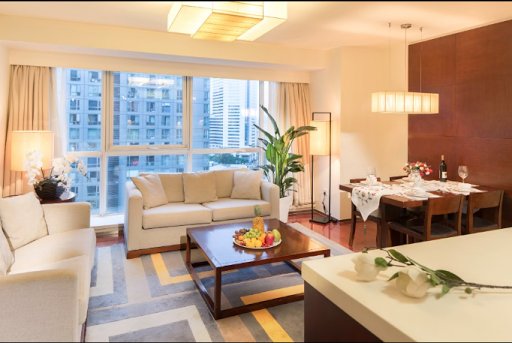 Xiaguang Li Serviced Apartments
There is ample luggage storage at the front desk along with the on-site business center, dry cleaning and laundry provisions and a well equipped fitness center. You can relish meals at the in-house restaurant too. This is one of the best recommendation apartments for where to stay in Beijing as first timer.
7. Jishikou Apartments
These apartments are only 15 minutes away from the Beijing Railway Station while offering free Wi-Fi, air conditioning, seating areas with sofas, dining zones, stovetops, fully equipped kitchens, bathtubs and electric kettles.... Explore More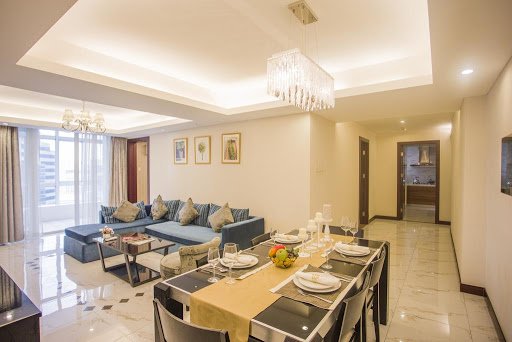 Jishikou Serviced Apartments
8. Chaoyang Apartments
These stylishly designed apartments offer long-stay suites and studio units alike. They come with free wired internet and Wi-Fi alike. They are just 10 minutes away from the Line 1 Yong'anli Subway Station.... Explore More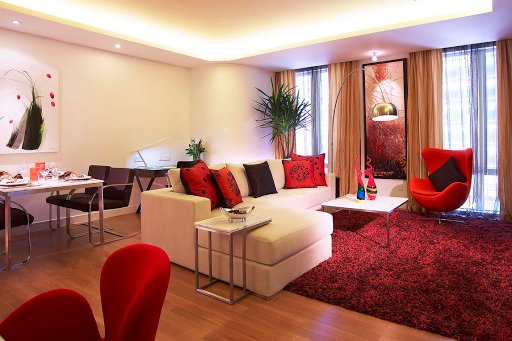 Chaoyang Serviced Apartments
Every unit comes with furnished living rooms and well-equipped kitchens in tandem with all modern facilities. iPod docks, air conditioning, flat-screen televisions, bathtubs and free toiletries are also available. There is also a fitness center along with an indoor pool and steam rooms which makes it a best place to stay in Beijing.
9. Dongzhimen Rd Apartments
These swanky serviced apartments offer free Wi-Fi, well-equipped kitchens, flat-screen televisions and air conditioning. Enjoy plush living areas with carpeted floors and a lot more.... Explore More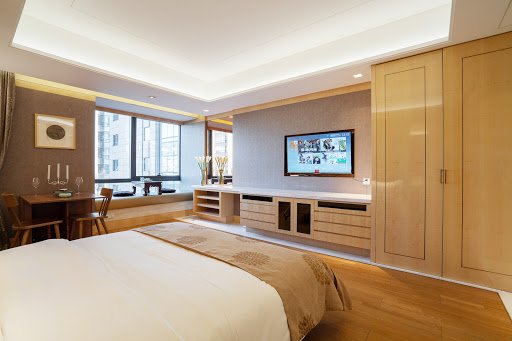 Dongzhimen Rd Serviced Apartments
10. Taikoo Li Sanlitun Apartments
The apartment comes with two bedrooms and a bathroom along with a well-equipped kitchen and balcony. Enjoy gorgeous views of Beijing along with the spacious dining area and flat-screen television.... Explore More
Taikoo Li Sanlitun Serviced Apartments
Stay only 8 kilometers away from the well-known Wangfujing Street. Additionally, Tiananmen Square is only 9.7 kilometers away from the serviced apartment as well.
Also Read: 18 Must-Visit Attractions in Beijing
We hope the list of apartments along with the facility in the popular neighborhoods will help you decide where to stay in Tokyo.
Both Dongcheng and Chaoyang are two of the best places to stay in Beijing during your trip. As mentioned above, you will find numerous serviced apartments in Beijing which will fit for your stay with all the amenities and facilities that you desire. Here's to a memorable Beijing sojourn ahead!
---
---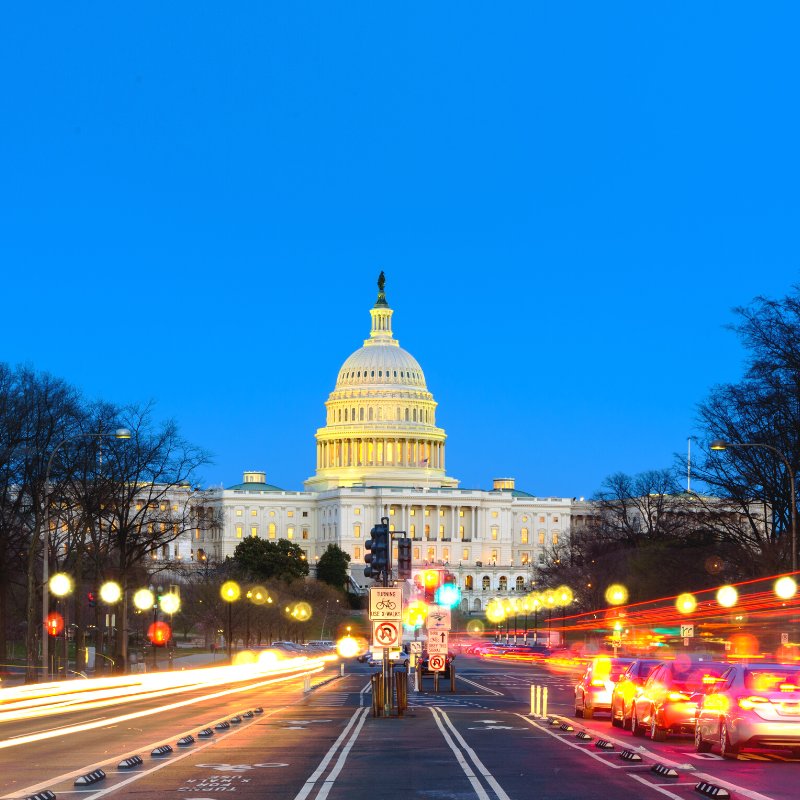 7 Best Neighborhoods in Washington DC for Young Professionals
Akanksha Verma
30 Dec 2022
Several places exist within the location of Washington DC in the United States of America. Multiple residential properties are available within the city of Washington DC and most properties exist for the family and couples. Some properties are located in the p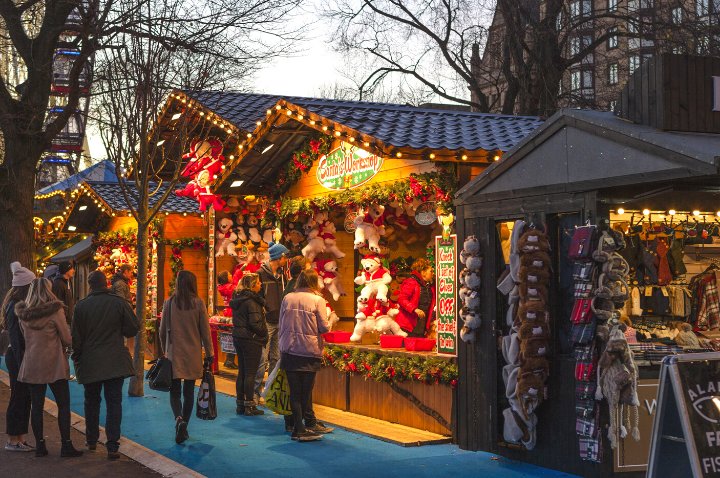 New York Shopping Arcades at Christmas 2022
NYC Shopping Arcades at Christmas New York shopping arcades are one of the best places to shop for Christmas within the United States. Shopping arcades in New York follow a modern and elegant style that is completely different than the traditional style of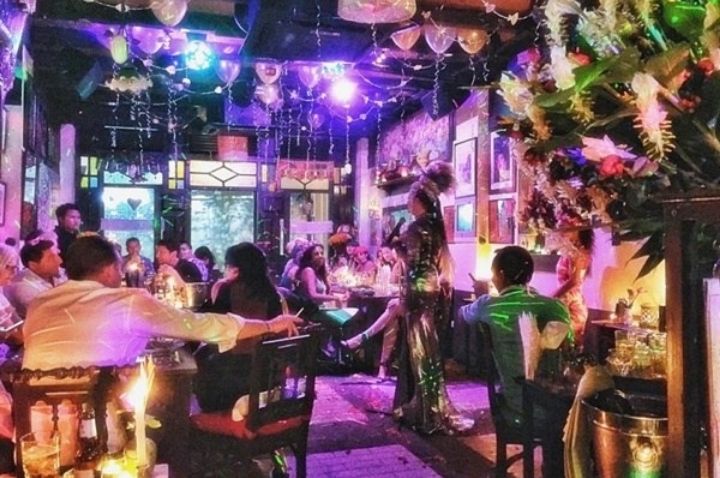 Best London Steak Restaurants
Have you been roaming across the busy streets of London? Then you must have delved deep into the virtues of English cuisine. However, there is something about steak that reeks of enjoyment and a tempting treat for the taste buds. A few facts to know about st