Best Things to Do During Your Business Trip to Washington DC
---
Wondering about your upcoming business trip to Washington DC and what you can pack into your itinerary? Well, for starters, you may not always have a load of time at your disposal to explore and hence some smart planning may be necessary. The city has a lot more to offer than memorials, monuments and administrative power centers! Plan your itinerary carefully, book suitable corporate housing in Washington DC and get started on a memorable business trip of the city, albeit one that will help you tick some off that bucket list as well!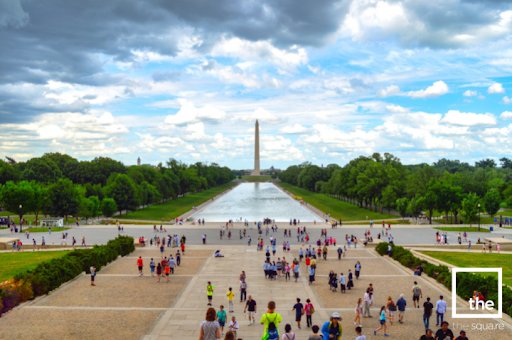 Things to Do in Washington DC During Your Business Trip
Top Things to Do On Your Business Trip to Washington DC
Finally got some downtime after meetings, conferences and onsite business activities? Here are some of the best things that you should do on your days off, weekends and also after regular working days if you are not too tired.
1. Explore the Fascinating Food Trail on a Single Street
Washington DC is a truly global and cosmopolitan city. Venture to H Street while starting from Biergarten Haus, the German beer garden, followed by H Street Country Club for Mexican cocktails and indoor games. Thereafter, head to Copycat Co. for Chinese delicacies and craft cocktails while you can also pop into nearby Indigo for sumptuous Indian delicacies or even check out Ethiopian cuisine at Ethiopic.
2. Draw Inspiration from Award-winning Photographs
The Newseum's display of every single photograph that has won the Pulitzer Prize, is worth taking in. They have photographs classified by the year and also with detailed backgrounds and other valuable information. View the city amazingly from the top floor balcony once you are done viewing these inspirational photographs.
3. Have a Ball at Union Market
After a hectic day of meetings, put aside your professional garb and venture to Union Market for some much-needed unwinding. The warehouse-esque food hall is a great place to sample craft beer and coffee, eat some delicious food and play indoor games galore. There are 40+ vendors at this buzzing market with everything from Mediterranean to Korean cuisine on offer along with barbeques, specialty wine and cheese, empanadas, charcuterie, desserts and a lot more.
4. View the Spectacular Monuments at Night
There is a great way to take in all the splendid monuments that Washington DC is known for, by simply viewing them at night! You can bypass the crowds while looking at the spectacular architectural and historical masterpieces lit up in their entire splendor. The Jefferson Memorial is a great option along with the Lincoln Memorial. The experience is truly worth it! You can also check out the World War II Memorial and Vietnam Memorial along with the Washington Monument. Many of them remain open 24-7 and you can visit the Arlington National Cemetery across the Potomac River for viewing numerous memorials.
5. Check Out the Smithsonian Museums, Galleries and Zoos
There are 17 museums along with the zoo and galleries which comprise the Smithsonian Institution in Washington DC. Your visit will be incomplete without checking out these superb attractions. Commence from the Smithsonian Institution Building where you can get a useful map as well. There are museums covering almost everything from space exploration to art and interactive marvels like America on the Move at the American History Museum or even How Things Fly at the National Air and Space Museum along with the discovery room at the Natural History Museum.
6. Walking Through Georgetown
You can take an invigorating walk to break the monotony through Georgetown, the most historic neighborhood of Washington DC along the lovely waterfront. This is one of the most buzzing localities that you will find, with numerous attractions and activities in store for visitors. This is a great area to go shopping while the streets are dotted with numerous leading restaurants, serving up lip-smacking global dishes. You can explore several historic locations, get some shopping done and enjoy delicious meals at local restaurants here. Thereafter, take a lovely walk along the beautiful Washington Harbour for viewing the Potomac River in its glory. Georgetown is great in the evenings although the restaurants remain jam packed on weekends. Make reservations well in advance!
7. Walking, Biking and Kayaking on the C&O Canal
You can start from Georgetown itself, from where the Chesapeake & Ohio Canal National Historic Park stretches out for a whopping 185 miles along the northern bank of the Potomac River in Cumberland, Maryland. The pathway along the waterfront offers some great places for outdoor activities and entertainment alike. You can take your family members, friends or colleagues along for a refreshing walk near Washington DC and also learn more about this famous park that dates all the way back to the 18th century. You can check out the wonderful biking trails in this area while spending some time kayaking and taking in the delightful landscape all around. The National Park Service also offers invigorating boat rides upon the canal along with several special programs in warmer months.
8. View a Concert or Show at the Kennedy Center
Live theatrical productions and performances at the John F. Kennedy Center for Performing Arts ensure great entertainment for visitors. Buy tickets well in advance for your performances, which may vary from concerts by the National Symphony to musicals and even free Millennium Stage shows each day at 6 PM. Since this center is a JFK memorial, there are readily available guided tours for free where you can view artwork, sculptures and paintings dedicated to the icon himself. The Kennedy Gift Center Shops provide a fabulous choice of innovative gifts and other memorabilia while guest may enjoy cocktails and delicious meals at the Roof Terrace Restaurant or the KC Café.
9. Savor Performing Arts at the Wolf Trap National Park
Lying in Vienna, Virginia, only 20 minutes away from Washington DC, the Wolf Trap National Park is the sole National Park focusing on performing arts. You will come across performances covering country, pop, folk and blues along with several concerts and shows. There are various innovative multimedia based presentations alongside. Outdoor concerts are showcased at the Filene Center throughout the summer along with indoor performances that take place at the 18th century Barns for the remainder of the year.
10. Go Hiking at the Great Falls Park
Enjoy a picnic and take in gorgeous views of the Potomac River at the Great Falls National Park, lying only a few miles away from the city in McLean, Virginia. The Great Falls offers various outdoor attractions including rock climbing, kayaking, hiking, horseback riding and bicycling.
11. Explore the Charming Mount Vernon Estate and Gardens
George Washington once owned the Mount Vernon Estate and Gardens. The historic former property of the First President of the United States is only a few miles southwards from Washington DC along the Potomac River. Make sure that you check out the beautiful theaters and art galleries along with the 500-acre estate of the family with a 21-room premier mansion that has been restored beautifully. It is furnished with original artifacts and items that date back till the 1740s. Make sure that you explore the Ford Orientation Center along with the Donald W. Reynolds Museum and Education Center along with outbuildings, slave quarters, kitchen, stables and coach house that date back to ancient times.
12. Venture to Alexandria
You may consider heading across the Potomac River to visit the quaint and charming town named Alexandria. The waterfront zone is a bustling area with numerous activities and attractions. You can spend a memorable day exploring the famous landmarks and buildings in the Old Town. Walking tours of the city are a great idea where you can come across several public parks, colonial homes, museums, famous churches, restaurants and stores along with a marina. There are several cruises available upon the Potomac River along with ghost tours, horse-drawn carriage tours and walking tours.
13. Experience President Lincoln's Own Cottage
President Lincoln's Cottage is located at Washington DC's Soldiers' Home and is a key historical site, directly linked to the Presidency of Abraham Lincoln. This famous property was previously restored by the National Trust for Historic Preservation while being opened for the public in the year 2008. It is a great attraction for obtaining an inside view into the Lincoln Presidency and his family life at the time of the Civil War. Lincoln lived here periodically for getting away from the sheer pressures and stress of the War and White House.
14. Explore Theodore Roosevelt Island
Another key landmark, Theodore Roosevelt Island is a historic memorial that many visitors often overlook. It can be accessed via the northbound laneways from the George Washington Memorial Parkway and lies along the Mount Vernon Trail. You can rent a bike for reaching the island which is a wilderness preserve spanning 91 acres. It is a memorial to the 26th President of the country, commemorating his valuable contributions towards conserving public land for national parks, wildlife and forests.
What are you waiting for? Book your corporate housing in Washington DC and plan your trip right away.
---
---
Leave a Reply
Your email address will not be published. Required fields are marked *