Discovering Boston: Relocating Tips, Guide & Practical Advice
---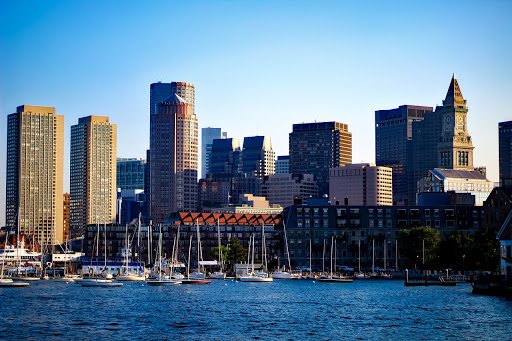 Boston, Massachusetts
Relocating – whether it is to a different city or an entirely new country – is no small feat. From immigration rules to driving permits, accommodation to new schools, the endless list of things to do can often replace all of the excitement of moving with fear. The best way to make your relocation to Boston an exciting and stress-free experience is to get organised in advance.
Following the steps below will get you off to the best possible start in Boston:
1. Prepare Your Budget Realistically
Many people who relocate to Boston are surprised to find that housing costs are especially high, and they don't get quite as much for their money as they did in their home country or city. Whether you're looking at houses, flats or furnished apartments in Boston, be sure to research realistic living costs before you leave. One way to get a clear idea of the rental costs is to spend your first few weeks in a long-term serviced apartment in Boston, whilst you look around and figure out what you can afford in different neighbourhoods.
2. Organise Your Driver's License
Depending on what kind of license you currently hold, you may be able to exchange your license for a U.S. driving permit, or you may need to re-take your test. It is best to figure out the rules in advance, though, as it can take a number of weeks to organise your new license. Note that driving in Boston can be challenging and parking is difficult to find, so many expatriates prefer to seek out accommodation near to public transport and ditch the car altogether.
Read More: Things To Do In Boston This Summer
3. Plan Your Journeys
On the topic of public transportation – many new residents are surprised to find that Boston's 'T' closes quite early in the night in comparison to other cities. On top of that, many of Boston's taxis don't come fitted with GPS and the drivers might rely on you to direct them home. If you're new to the city and planning on being out late, make sure you have enough money for an alternative ride home – and commit your accommodation to memory so you don't end up lost.
4. Brush Up on Your Sports Lingo
Now, there's no need to pretend that you enjoy sports when it couldn't be further from the truth. However – Boston is a sports loving city and the previous weekend's game will almost certainly be a topic of conversation in the office on Monday morning. Brushing up on some of Boston's sports teams, well known players and biggest rivals will help when it comes to breaking the ice with new friends or work colleagues – so do a little research and watch a game or two.
Read More: Moving to Boston: What to Expect
5. Brush Up on Your Boston Slang
Even if you consider yourself a sports expert already, there's plenty of other Boston lingo that you'll benefit from getting to know. Prepare yourself for people to pronounce "enter" like "entah" and "cellar" like "cella" - and don't be surprised when, after a few months, you find yourself doing it too.
Any relocation can be an overwhelming experience, but if you've chosen Boston as your next big adventure then you're in luck - the city is steeped in history, its residents are friendly and newcomers are always made to feel welcome. Grab a Dunkin' Donut, get settled in, and you'll be feeling like a local in no time.
---
---
Leave a Reply
Your email address will not be published. Required fields are marked *