Fisherman's Wharf in San Francisco: What You Need to Know
---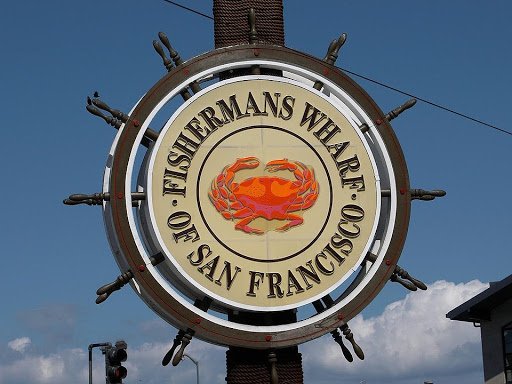 Fisherman's Wharf, San Francisco
If you've heard of San Francisco, the chances are that you've heard of Fisherman's Wharf. But although the name is famed, what Fisherman's Wharf actually is isn't always known.
It is probably the most famous destination for people travelling to San Francisco on holiday. It's like visiting the Empire State Building in New York or the Houses of Parliament in London, it's the must-see attraction of San Francisco. It's also pretty high on the to do list for anyone visiting California as a whole.
The reason is that Fisherman's Wharf, aside from being in the city of San Francisco, is a destination in itself. It's said that you can visit the Wharf at the beginning of your trip, and not leave it until the end.
So what exactly is there to keep people coming back? Is it just the freshness of the sea air and a fantastic view? Of course not.
Modern day Fisherman's Wharf has the advantage of being able to look back on a rich maritime history. This can be explored in a number of ways from cruises along the front, to bus tours through the streets, or just simply talking to the local fisherman who still work there.
Also Read: San Francisco - A History of Culture
From the water, you can charter boats to serenely cruise along the shoreline. You can join a guided tour which will be able to tell you all about the Wharf, from the past to the present. You can take a trip to Alcatraz, take a thrilling ride on a catamaran or go sportfishing.
From land, you can pick up the Big Bus Tour, hire a classic car or cruise around the area on a Segway. If you want to stick to traditional then there are plenty of options for bike hire too.
There's even an option to explore from the air too in a seaplane adventure you'll never forget.
If you have serviced apartments in San Francisco nearby to Fisherman's Wharf, then you might have a chance to see everything that the area has to offer. If you've rented furnished apartments in San Francisco from thesqua.re then you'll also have the luxury of being able to prepare your own meals, something that isn't possible when staying in hotels.
The only problem with that is you might put yourself in danger of missing out on some of the fantastic restaurants that Fisherman's Wharf has to offer!
The number one type of restaurant is of course seafood. Some people would struggle to understand why you'd visit Fisherman's Wharf and want to eat anything else!
There's traditional American seafood restaurants, Italian seafood restaurants, as you'd expect. But there are also eateries specialising in things such as shrimp and crab, in case you have a particular hankering.
If seafood isn't your thing, don't panic, you're still well catered for. Traditional American burger and steak joints are plentiful, as are traditional Italian restaurants and pizzerias.
Also Read: London Vs San Francisco - Which City is the Best for Startups?
If you're not after a full meal you can find bakeries, ice cream shops and of course bars, traditional and obviously maritime themed.
Many people head over to Fisherman's Wharf to get their shopping fix too. You can of course pick up your Wharf themed souvenirs at a myriad of shops in the area. The area is also well known for its fabulous chocolatiers. But what a lot of people don't know is that the Wharf is also home to internationally recognised retail brands. The brands that will keep even the most serious of shoppers happy.
For souvenirs check out The Wharf Store, for chocolate take a look at Ghirardelli Chocolate Marketplace. For everything else head over to the NorthPoint Shopping Centre.
Outside of touring, eating, drinking and shopping, there's plenty of other things to enjoy too. You've seen 3D films, you've experienced 4D, well Fisherman's Wharf has a 7D San Francisco Experience.
What's involved in 7D? No idea, but it's got to be worth finding out?
There's also the Aquarium, with an underwater tunnel experience allowing you to see all the local, and not quite so local marine life.
Also Read: 10 Facts About San Francisco You (Probably) Didn't Know
Madame Tussauds San Francisco lets you get up close and personal to all of your favourite stars, without the risk of a restraining order. There's also the San Francisco Dungeon, the San Francisco Maritime National Park Association, the San Francisco Railway Museum, Ripley's Believe it or Not, amongst many other things.
Last but not least we have Pier 39. You simply could not come to Fisherman's Wharf without dropping by on the areas most famous inhabitants, the Sea Lions.
These creatures arrived on K Dock shortly after an earthquake in 1990 and have been residents ever since. They are a must visit, the sights, the sounds and most definitely the smell will make memories that last forever!
---
---
Leave a Reply
Your email address will not be published. Required fields are marked *