London, New York and Beyond: How to Have a Luxury Trip for Much Less Than You Think
---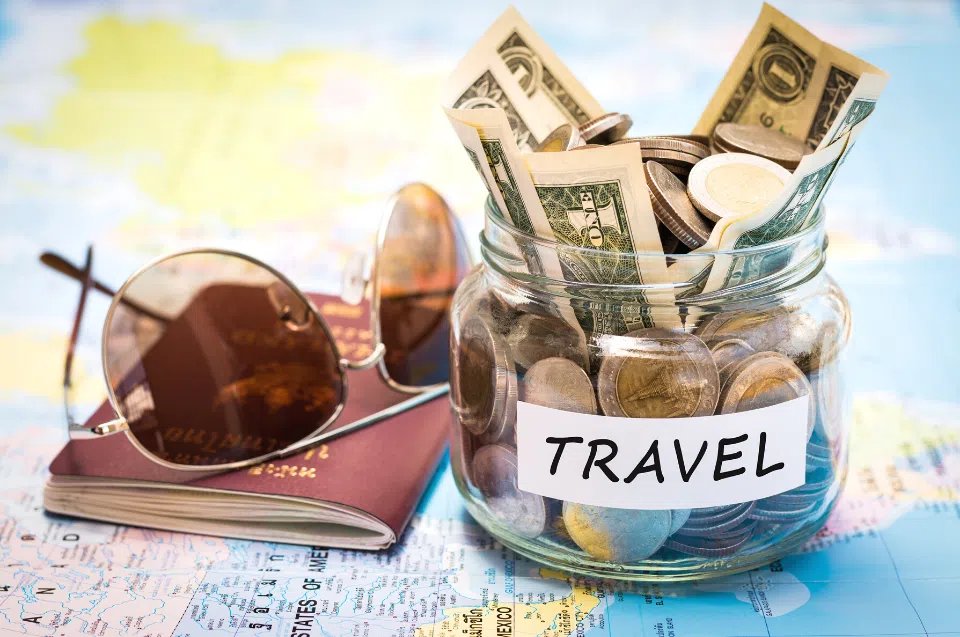 Luxury Travel in Much Less Than You Think
London, New York, Paris, Amsterdam. These are some of the most desirable cities for people all over the world dreaming of their perfect city break. With their abundance of instantly recognisable landmarks, iconic architecture and unique atmospheres, these cities, along with a handful of others, regularly top opinion polls when it comes to people's top places to visit. London, New York and Paris, in particular, welcome anywhere between 15 and 25 million international visitors annually with numbers continuing to grow each year.
However, in recent years these cities have become known for one major drawback: they can be prohibitively expensive. Estimates show the average price of a week in Paris to be approximately £2020 for a couple, with London being around £2790 and New York around £2,870 for two people. This will no doubt seem high to some would-be travellers, especially when compared to other global destinations which promise much more value for money. However, average prices are often misleading and many find they are pleasantly surprised when visiting one of the supposedly expensive cities as they find the reputations for being expensive were largely unfounded. Of course, catching a show on Broadway or in the West End can be costly, as can a romantic meal with views of the Eiffel Tower, but as we shall see, there are ways and means of keeping costs down without sacrificing on experiences.
No one wants to spend more than they need to enjoy a trip away. Even those who have budgeted - perhaps saved all year - will still want to save money wherever possible. Planning in advance, knowing the cheaper options and how to avoid the 'tourist traps' can make a huge impact on the overall cost of a trip away.
Here is a selection of suggestions on how to have a luxury trip to London and New York for much less than what you think.
1. Flights
Anyone that travels frequently will know that flights vary massively in price, often apparently at random. This is the first point in which travellers can potentially save a great deal by putting in a little leg work. Whilst rumours abound of secret tactics like booking flights on a certain day or just after midnight, these suggestions are usually spurious at best. There are, however, a few simple ways to ensure the best price is found. Firstly, it is important to shop around and compare prices. Aggregator sites are great, but not all airlines are listed on each one so it is advisable to use several as well as check the websites of budget airlines. It also helps if there is any flexibility with regards to dates, as popular days and times can hugely push up the average cost of a flight.
2. Accommodation
Accommodation is often the biggest expenditure on any trip. It is also arguably the most important factor when it comes to a luxury experience. This makes choosing the right place to stay all the more important when looking to save money on a luxury trip. Anyone looking to keep costs down is advised to avoid hotels and consider alternative accommodation. Serviced apartment and private lets, for example, usually offer much more stylish interiors - especially when compared to budget hotels, with their generic furnishings. This means that travellers can benefit from a much higher standard of decor and enjoy more salubrious surroundings without paying the exorbitant rates associated with high-end hotels. What's more, there is a great deal more choice when booking into private lets and providers like TheSqua.re can offer advice on the most suitable place for an individual or group looking for a special experience. Finally, private apartments usually offer savings for longer trips - as opposed to the daily rate insisted on by hotels. This means anyone looking to stay in a destination more than a few days will make substantial savings on luxury accommodation.
3. Self-Catering
Another of the biggest expenses for any trip is the need to dine out for all meals. This is especially true of the most popular tourist cities, such as Paris, London and New York, the restaurants of which often charge a premium if there are major landmarks nearby. This is where serviced apartments present another advantage. Private lets come replete with kitchen facilities and cooking utensils, meaning they offer the guests the opportunity to self-cater. Being able to sample local produce is an essential part of the travel experience and cooking a sumptuous feast in a home environment can be just as luxurious and considerably less expensive than paying for the service in a high-end restaurant.
Read More: Why London & New York Are The Most Popular Business Travel Destinations
4. Buy Theatre Tickets on the Day
Many people see a night out at the opera, ballet or theatre as being synonymous with luxury. Unfortunately, such events can also be expensive. Popular Broadway shows, for example, can cost anywhere between $89 and $200, whilst the Royal Opera House can charge up to £225 for performances. However, some savvy travellers will already be aware that there is a way to buy tickets for these events at hugely reduced prices. By going to a theatre box office on the day of a performance, patrons have the chance to buy specially reduced or returned tickets for much less than they were originally listed. In fact, several venues reserve batches of tickets specifically for that reason, to ensure their performances are available to all. However, those considering such an option should be aware that, ordinarily, purchases must be made in person and can involve lengthy queues.
5. Free Museums
Cultural excursions are another important inclusion for any luxury trip. This is perhaps where London has an advantage over many other big cities, in that many of its world-famous museums, such as the British Museum, the Natural History Museum and the V&A all offer free admission all year round. However, whilst some of the bigger international institutes can charge a high fee, most cities will have museums offering free entry. In New York, for example, there's the American Folk Art Museum, the Museum of the American Indian and the Museum at the Fashion Institute of Technology all of which offer free entry. Even Paris's incredible museums, such as The Louvre, Musée Rodin, Musée Picasso, Musée d'Orsay are free on the first Sunday of each month.
6. Buy a Travel Card
When planning any trip, it is advisable to consider how to get around in that location. Most city breaks involve using public transport as opposed to car hire, the cost of which will depend on how many journeys are made. However, one way of ensuring the best value for money is to purchase a travel card. London, for example, has its Oyster system, which is far cheaper than buying a ticket for individual journeys. Similarly, travellers in New York have the option of the Metrocard, which is available in weekly or 30-day blocks and offers significant discounts on multiple journeys. Keeping transport costs low then frees up funds to spend on the more luxurious activities.
7. Look for Special Offers
A little forward planning goes a long way when trying to reduce costs on a luxury trip. It has already been mentioned how travellers can save money on theatre tickets and museums, but there are numerous other opportunities. For example, buying a City Pass is a great way to get a discount on multiple landmarks, however many people simply discard the booklet after using the vouchers, overlooking the other offers that are often included. Many attractions also offer discounted tickets for simply booking in advance online, whilst others offer reductions for groups, students or pensioners. There are also plenty of aggregator sites that list all the current discounts and special offers and subscription services that offer 2-for-1 discounts on entertainment and dining out.
Read More: London Vs San Francisco - Which City is the Best for Startups?
8. Enjoy the Outdoors
The world's major cities all have one thing in common: each has a selection of incredible parks and open spaces. What could illustrate a luxury trip better than a winter scene in Central Park, or a summer picnic in Hyde Park? These expansive parks are open all year round and completely free, with each season offering picture-perfect scenes.
9. Look for Offers Before Deciding on a Destination
Finally, one surefire way of finding the best deals is to simply find the destination with the cheapest deals before actually deciding where to go. Of course, sometimes this isn't possible, but whether its a decision between two cities, a shortlist of Paris, New York, London, Singapore etc. or even a completely open choice, having even a little flexibility on destinations means keeping costs as low as possible right from the start.
Any trip will involve spending - this is unavoidable. However, the above list should give a few ideas on how to save money whilst getting the best value. A sensible budget does not necessarily equate to low-cost hotel rooms and takeaway food - planning ahead and researching offers is guaranteed to yield savings and with the option of furnished apartments in New York, London, etc, luxury accommodation is much more accessible than ever before. The big cities like New York and London may well have their expensive attractions and landmarks, but it's worth remembering they also have plenty of free things to do and luxury is not synonymous with high cost.
---
---
Leave a Reply
Your email address will not be published. Required fields are marked *