London Vs San Francisco - Which City is the Best for Startups?
---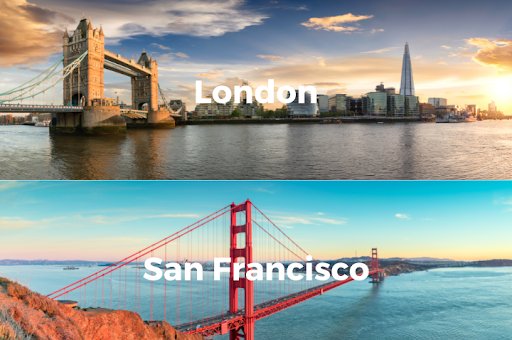 Which City is the Best for Startups? London or San Francisco
London and San Francisco are considered to be amongst the best cities in the world to live in, in terms of work life, quality of life and availability of public amenities (healthcare, education, etc). Also, London and San Francisco happen to be the core financial centres in England and America, respectively. San Francisco, for instance, is the cultural, financial and commercial hub of the state of California. While, London is also the prime financial district with major commercial and corporate centres, that contribute highly in terms of Gross Domestic Product (GDP).
A lot of startups, some of which have earned the prestigious title of being 'Unicorn Startups' have made it big in these two global cities. What do these cities have to offer in terms of business viability and why should you choose to set up your start-up in each?
Let's look at some points of comparison between London and San Frncisco that one would need to consider before taking their pick:
1. Office Space Rent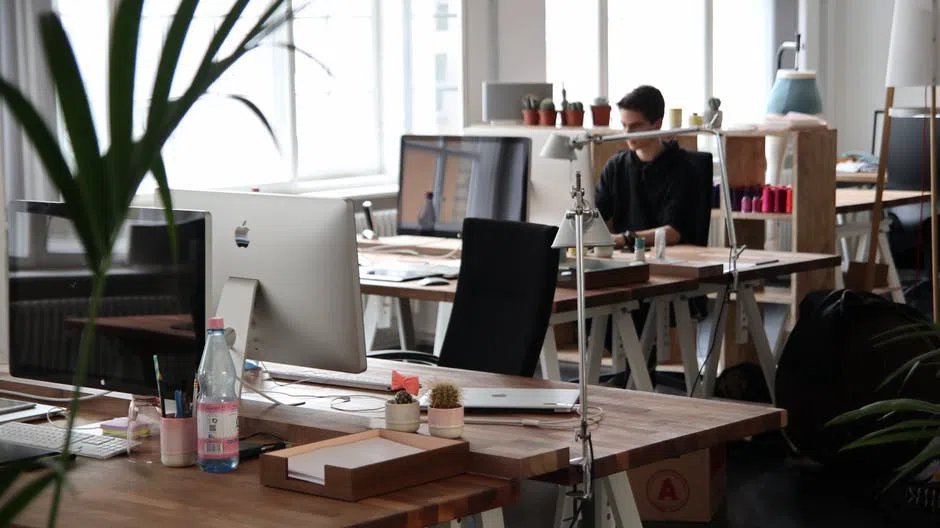 Office Space Rent Options[/caption]
Both San Francisco and London have seen a rise in the number of firms and small - mid sized companies that have migrated to these cities in the last decade. Owing to this fact, the prices for office-spaces in both these cities have seen a slight increase. But along with this rent increment, realtors also include lots of amenities in office spaces, which doesn't make it look that bad a deal. At present, office-spaces rent out at £55.82 ($72.26) for one square foot of space in San Francisco; while the range for office-space rent in London, with places like Canary Wharf, Covent Garden, Paddington and Soho is £40 - £89 per square foot of office space.
2. Housing and Rent
When we talk about Housing in London, the city ranks in the top cities in Europe in terms of the quality of housing. With an efficient Public Transport system in place, this city also has done tremendously well in terms of providing quality accommodation to a majority of its population. The same goes for San Francisco, as the city has maintained a high quality in housing, but the average rents in both these cities differ by a significant margin, with San Francisco being much more expensive in terms of housing rent, than London. An apartment in London will cost you £1400 - £1700 per month for a medium-sized apartment, while it will cost you £2500 - £2700 for the same sized furnished apartment in San Francisco. Similarly, the rents are relatively much higher for a large or smaller apartments.

Housing and Rent
3. Cost of Living
While the quality of life in both London and San Francisco are both significantly good as compared to a lot of other cities in the world, but quality of life is notably defined by the cost of living in both these cities. According the world index ranking of a total of 250 cities in the world, in terms of their cost of living, San Francisco stands at 241, while London stands at 217. Most of these parameters are important to consider before making a move and establishing your startup here. These factors decide how economically viable a lifestyle can your employees have in these cities:-
Cost of Monthly Public Transport

We see, that a person spends on an average of £130 on monthly public transport in London, while in San Francisco, a person spends an average of £60 on the same.

Broadband Connection/Telecom

In London, a person will spend £22 on broadband connection, while in San Francisco, they will spend more than double of it at £54 for the service.
As we can see, a person though spends a tad bit more in the city of London for decent lifestyle, than someone in San Francisco, but the housing rent covers the gap. Hence in popular opinion, the cost of living and consequently the quality of life is also seen to be relatively better in London.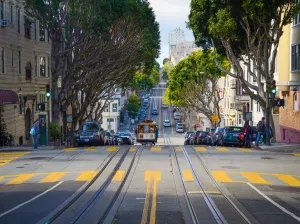 Cost of Living
4. City Connectivity
Both London and San Francisco, individually have numerous options of public transport available in terms of underground tubes, public transport buses, ferry, taxis etc. But in terms of overall connectivity, London is far more connected as a city than San Francisco. The Intercity-rail connectivity index score in London happens to be 0.89, while in San Francisco it is just 0.22.
Also Read: Castro Street Fair 2021 in San Francisco: Enjoy the Fair in Style
The airport hub index score for London is 1.00, while San Francisco is at 0.51. If we also take a look at the overall ranking of the cities, in terms of connectivity, amongst 265 cities in the world, London stands with 2nd rank on this list, while San Francisco is at 107. Since there is a huge disparity in this index score, one can say London is better connected than San Francisco in the present scenario. But having said that, San Francisco too, has a multitude of public transport options with the MUNI, BART and many regional transit options, with several additions being made now and then.
5. The Game Changers in These Cities
It was seen that in a few weeks post the Brexit referendum, there was a sharp rise in the number of new firms that had registered to open in Britain. A rough estimate of the number of start-ups that have come up in the UK is close to 3.7M, which is a massive number as compared to only 800,000 in the 80s. This was majorly because of the influx of entrepreneurs, who came from other international markets. Brexit also meant that UK could now diversify it's trade relations with many other countries, and it also pushed to relax its trade policies. All this has been in the best of favours for start-ups, who now can also avail a special Start-up Visa to set up their businesses in the UK.
Similarly, in San Francisco the government in an iconic move to deal with the increasing rate of unemployment in the city, introduced the law of 'Community Benefit Agreement'- which is a tax-break to stimulate the economic condition of the city. This led to mega-firms like 'Twitter' and 'Zendesk' to come and establish their offices in SF. Also, there was a dearth of vacancy in the office-space in Silicon Valley, Palo Alto- while SF had a vacancy rate of 10.6%.
Now that we have given you an idea about the factors that one needs to consider before establishing a firm here, let us look at which famous startups have had moved to these cities and made it big!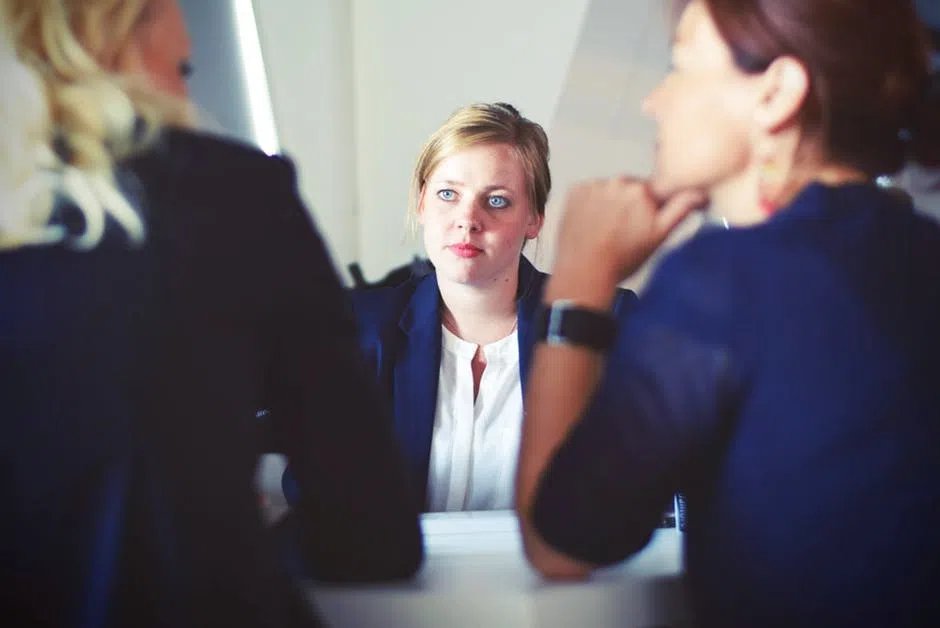 Startups in London vs Startups in San Francisco
6. Funding
Let's talk of the Startup accelerator- 'Y Combinator'. It is currently headquartered in Mountain View of the San Francisco Peninsula, and is currently the world's largest startup-accelerator, or more aptly known as 'seed-accelerator'- a firm assists infant start-ups with their initial funding and expenses, in return for a percentage of their company's shares. Since their establishment in the year 2005, when the firm was itself funded by 'Sequoia Capital' to start its work, Y Combinator has funded close to 1500 startups till now and has worked with more than 3000 founders. Also in an interview, Paul Graham, who is one of the co-founders of Y Combinator, revealed that the total value of all the YC companies now is more than $3 Billion!
If we look at who's made it big in London, we must look at another firm which has established itself as another mega seed accelerator 'Seedcamp'. Seedcamp was established in 2007, by Reshma Sohoni and Carlos Espinal. Joined by 30 European funders they started a pre seed and seed stage funding programme to help establish many infant startups. Since then, it has been a major game-changer in being a seed accelerator. It provides 'smart-capital' to infant firms, and also acts as a knowledge center for Network, Marketing and Learning for these firms. Since 2007, Seedcamp has helped establish more than 195 companies, and has an impressive list of investors who continue to take this firm to even bigger levels.
Conclusion
There are several benefits, as per the parameters we have listed above, for you to establish your start-up in these cities which both have immense untapped economic and social capital. Of course, with the change in times, cities are developing with every passing minute and also its evolution as a quality space to work and live as well.
There are many more aspects of consideration which one can make a note of, before deciding on establishing their businesses in anyone of these two cities. We at TheSqua.re, believe that London and San Francisco are both equally developed and with tremendous economic potential and with good trade policies. Also, both the cities have so much to offer to the public in terms of civic amenities, like good and affordable healthcare, as well as a decent number of universities and schools. So now that we have stocked your armoury, you can take your pick!
---
---
Leave a Reply
Your email address will not be published. Required fields are marked *