San Francisco: The Best Leisure Activities for Corporate Travellers
---
Got a business trip to San Francisco? This city is no place to waste on the work-eat-sleep-repeat routine – with its West Coast location and vivacious lifestyle, an extended stay in San Francisco is the perfect opportunity to get to know the city and enjoy some leisure activities. The hilly city comes alive in the summer, when festivals, music and arts events fill the streets with the smells, sights and sounds of summer. If you're stuck for ideas for things to do in San Francisco during your corporate trip, browse thesqua.re's list of top leisure activities below.
North Beach Festival: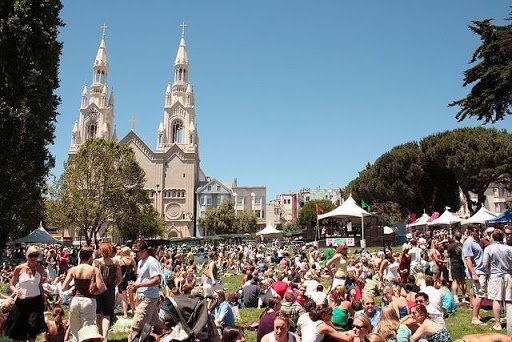 This historic event is considered to be one of the country's original outdoor Festivals. Centered on North Beach – the city's 'Little Italy' – the festival culminates in over 125 booths, ranging from arts and crafts to street food and children's activities. Visitors can enjoy the range of live entertainment and music, running across a weekend in June.
San Francisco Oysterfest: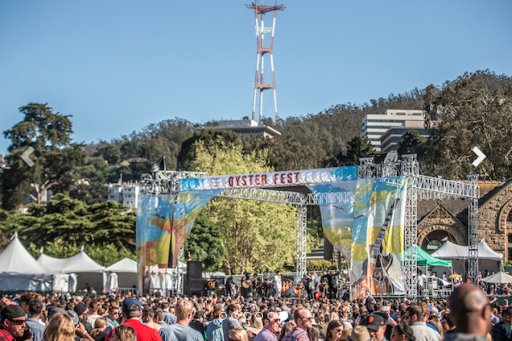 There is little more traditionally 'San Francisco' than shucking fresh oysters, so why not make a festival out of it? The San Francisco Oysterfest runs around the beginning of July, and features a number of well-known music performers including Passion Pit and Kongos. Visitors can enjoy the oysters and full bar, and those truly competitive types can take part in the 'shuck and suck contest'.
Outside Lands Festival:
This Golden Gate Park event is one for the serious music lovers out there. This three-day festival is situated in one of the most picturesque parts of San Francisco, and this year features some big names including Metallica, Lorde and Tove Lo. With top quality food and drinks on sale too, there is plenty to get involved in. The festival runs during August, but you should purchase your tickets well in advance to avoid disappointment.
Eat Drink SF:
It's not often that a visitor gets to experience the very best of a city's food and drink at special rates, but this food and drink festival presents the opportunity to do exactly that. With over 160 chefs from a rotation of participating restaurants getting involved, visitors can enjoy a huge range of food along with unlimited pours of wine, beer and cocktails. This may be one of the best events in the city, so it is certainly not one to be missed during a stay in San Francisco.
Opera in the Park:
San Francisco may be waving goodbye to its summer come September, but early-autumn visitors to the city can still enjoy some of its best events. Opera in the Park takes place in September to kick off the San Francisco Opera's season, with free opera available to watch in the Golden Gate Park.
Staying in corporate housing in San Francisco doesn't have to be an isolating experience. With plenty of events taking place in the city at all times of year, and thesqua.re's travel community providing luxury serviced accommodation along with advice on how to make the most of your stay – a business trip to San Francisco is certainly something to be excited about.
---
---
Leave a Reply
Your email address will not be published. Required fields are marked *