Latest Singapore Travel Restrictions Due to Covid-19
---
Traveling to Singapore anytime soon? You should be aware of prevalent Singapore travel restrictions and guidelines in the wake of the global COVID-19 pandemic.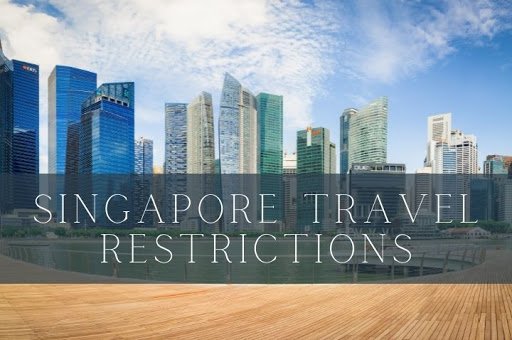 Singapore Travel Restrictions And Guidelines
Singapore has worked excellently for curbing the spread of coronavirus with lockdown measures ending sometime earlier. It has thereafter ushered in stringent regulations for restricting the spread of the deadly virus.
In this context, you should have a clear idea about Singapore travel restrictions before visiting. Thereafter, make sure that you book serviced apartment in Singapore for a comfortable stay and also for meeting quarantine requirements wherever applicable.
Singapore has rolled out its vaccine swiftly while earning the top position on the monthly COVID Resilience Training Index by Bloomberg for April, surpassing regular top position holder New Zealand. Anyone venturing into Singapore will have to follow several guidelines in turn.
Anyone venturing into Singapore (as of 7th May, 2021) from countries other than Brunei, Australia, New Zealand, Taiwan, mainland China, Macau and Hong Kong, will have to undergo a period of 21 days in quarantine. This should be done at a Government institution and not at one's own home. You should know that Singapore has imposed stringent pandemic-based regulations and quarantine violations will bear penalties up to $10,000 or roughly $7,565 or even up to 6 months in jail or both.
The eagerly awaited travel bubble between Hong Kong and Singapore will commence from 26th May. Those coming from Hong Kong will have to be completely vaccinated and there will be a single flight each day going in both directions with maximum of 200 passengers for each day.
Both cities will have the option to disband this bubble if cases increase on either side. The Singapore Minister for Transport, Ong Ye Kung, has stated that Singapore is also considering prospective future bubbles with Taiwan, China, New Zealand, Australia and Brunei.
Who can Visit Singapore Currently?
At present, entry into Singapore is majorly restricted to citizens of Singapore and those who are permanent residents. Short-term visits by tourists from Australia, Vietnam, New Zealand, Brunei, Taiwan and Mainland China are allowed now, subject to taking PCR tests upon arrival and getting the Air Travel Pass. Business travelers from Indonesia, Japan and the above-mentioned countries may enter as part of the RGL (Reciprocal Green Lane) scheme with stringent restrictions.
Travelers from India will have to undergo an extra 7 days of stay-at-home quarantine at home post a 14 day stay-at-home notice at dedicated Government facilities. The Ministry of Health released this update sometime earlier. Existing travel restrictions from South Africa and the UK have steadily been lifted with the COVID-19 variants now more under control in these nations.
Travelers from Malaysia, Germany and South Korea were a part of the RGL till 1st February, 2021 although post an increase in cases in these nations, Singapore has suspended the green lanes for 3 months at least. Those approved for RGL usage can travel back and forth after testing negative although new applications will no longer be accepted.
Singapore has postponed the World Economic Forum to 17-20 August which was slated to take place in May. Transport Minister of Singapore, Ong Ye Kung, has anticipated a slow and steady reopening by end-2021. Lowering/waiting quarantine guidelines for travelers with vaccination proof will be a key part of the process along with increasing the list of regions/countries from which citizens may visit with full approvals.
Also Read: Singapore Travel Tips: What to See & Ways to Save Money
Understanding the Key Travel Guidelines in Singapore
Singapore nationals and permanent residents may enter with proof of PCR test (negative) taken within 72 hours of departure and spend 14 days in quarantine post getting stay-at-home notice (SHN) upon arrival.
This will be done in a dedicated facility for SHN or their place of residence. Those choosing the latter should wear the electric tracking device for a period of 14 days while being subject to checks including random calls, messages and visits. Details for confirming identity include passport number and ID Card. Further PCR test may be taken and if it is negative, the person may be allowed into the community.
IATA digital travel passes will be accepted by Singapore from May, 2021. This vaccine passport will have details of traveler vaccinations from accredited laboratories. Other details are awaited shortly.
Those traveling from nations with Air Travel Pass agreements should apply for entry between 7-30 days prior to departure and submit health and travel information over the last 14 days via SGArrivalCard. The Trace Together app should be downloaded while they should pay for the on-arrival PCR test at SGD$196 or US$148. This applies to those aged 6 or higher. Passengers should get secure residential accommodation for 48 hours while waiting for results.
Anybody entering the country will be tested (rapid COVID-19 test) on arrival at the airport. All travelers will have to prove that they possess travel insurance covering a minimum of $30,000 in expenditure if required.
Business travelers in RGL and working for companies based in Singapore should follow same regulations while staying at non-residential addresses and providing itineraries of full stay to authorities likewise.
Travelers from South Africa and UK will have to quarantine for 21 days which can be split up, i.e. spending 14 days in Government facilities and 7 days at their place of residence.
[email protected] is a bubble facility at Changi Airport in the Expo Hall and was opened on 19th February. The space offers areas for people to follow social distancing and meet and will enable high-value business guests to visit Singapore safely on work and not leave the airport for the entire length of their stay.
Layover travelers are only allowed in particular airport zones and cannot leave without confirmed booking for any one of the two airport hotels. They should be accompanied by airport staff personnel while going to any of these hotels as well.
Visitors should also know that restaurants, bars and shops remain open but visits have to be registered via the Safe Entry and Trace Together apps of the Singapore Government or via Trace Together tokens available at community centers. Alcohol will not be served post 10.30 PM at restaurants. Masks are compulsory at all public places with exceptions being children under the age of 6. Exemptions are there for exercising and eating.
You should refer to the MOH COVID-19 site for latest updates on Singapore travel restrictions and other guidelines. The MOE website has advisories for Singapore students studying abroad.
The ICA site has information on border control measures while ICA SafeTravel site contains details of travel arrangements made especially with specific regions/countries.
Air Travel Pass may be obtained by visitors from New Zealand and Brunei Darussalam. Those issued SHN will find health advisories at the MOH site while the CAAS Press Release and Airport website will offer information on those transiting through Singapore.
---
---
Leave a Reply
Your email address will not be published. Required fields are marked *