Top 5 Things to Know Before You Visit Hong Kong
---
Hong Kong is a fantastic place to visit. It's where western culture hits eastern culture head on. But instead of making an almighty mess, they blend seamlessly into one another ,to create a place like no other.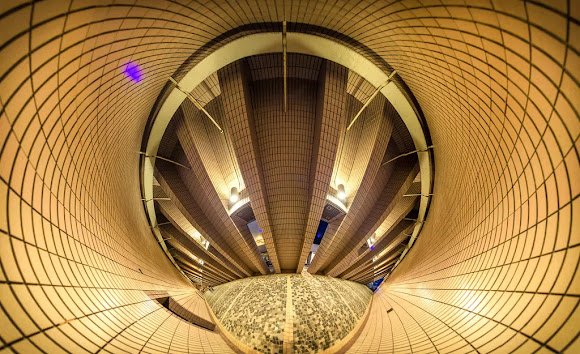 Things To Know Before Your Visit To Hong Kong
There are, however, some essential things to know when visiting Hong Kong. Not just the best neighbourhoods in Hong Kong or what are the best things to do in Hong Kong Island, but proper essential information that's going to be invaluable during your trip.
5 Things To Know Before You Visit To Hong Kong:
1. Getting In Hong Kong
In general, visas are not required to visit Hong Kong. If you hold a British passport you can stay for up to 180 days.
If you have an Australian, New Zealand, Canadian, Israeli, Japanese, US or European Union passport then you can stay for up to 90 days. Holders of most other passports get to stay for 30 days without a visa.
If you're planning on staying for longer or if you want to incorporate mainland China into your visit you must apply for a visa.
If you get stuck and need some things to do in Hong Kong Airport don't worry, there's plenty. You can catch a movie, have a lie down, practice your golf, go on a flight simulator, have a meal, visit the spa, go shopping or simply look out the window at the planes!
2. When to Go to Hong Kong
Unless you come from a particularly humid country yourself or you can't avoid it, do not visit in July or August. It's painfully hot and sweaty as well as extremely wet.
Most people would recommend travelling at any time from October to the beginning of December. If you're travelling in September though, do be aware that it's typhoon season!
3. Getting Around
Hong Kong is incredibly crowded. One of the most crowded areas in the entire world in fact. It's crowded for the simple reason that it has a huge amount of people and not a lot of space. Hiring a car is probably not the most sensible option.
The bus and the tram have extensive networks and they are clean, as you would expect from Hong Kong public transport. However they are only as efficient as the traffic allows them to be. The routing can also be a little complicated for the first timer.
Read More: Top 10 Tourist Attractions in Hong Kong
If you're brave, confident and you like the open air, a bicycle is a good option for the roads.
The ferries are pretty fast and cheap and have the added advantage that they provide some fantastic photo opportunities of the harbour at no extra cost.
If you're in a hurry then the Mass Transit Railway (MTR) is your only option and fortunately it's an excellent one. It covers most urban areas and is simple to use thanks to a top up card system and the fantastic app guides available.
So if you're in Kowloon and have things to do in Hong Kong Central, the MTR really is your best option.
4. Healthcare in Hong Kong
The standard of healthcare is some of the best in the world but it comes at a price. Always make sure you have health insurance whenever you travel.
If you have an emergency dial 999, but be aware that as a visitor you will be charged for making that call. All treatment is provided and billed later and a majority of healthcare professionals will speak English.
Pharmacies can be found everywhere in Hong Kong and many drugs can be bought over the counter, even ones which normally require a prescription at home.
Visitors to Hong Kong do not need any vaccinations but anti-mosquito measures are strongly recommended to protect from some infectious diseases. Other wildlife to be aware of are poisonous centipedes and snakes, wild boars and stray dogs. Encounters with all are extremely rare unless you are heading off the beaten track on foot.
Tap water is completely safe to drink. You'll see plenty of local people drinking bottled water, though this is generally just a status symbol and unnecessary.
5. Accommodation In Hong Kong
Apartments in Hong Kong are plentiful but you may struggle finding places in the central business district at some times of the year. If you're looking for a short term rental in Hong Kong then you probably don't want to consider a hotel at all? Who wants to be cramped into one small hotel room day after day?
Thesqua.re offers short term, luxury self catering apartments in various locations across the country. From Kowloon to Central and North Point to Wan Chai, you're bound to find the apartment to suit your needs.
---
---
Leave a Reply
Your email address will not be published. Required fields are marked *