Tokyo 5 Day Itinerary: Explore the City's Top Attractions
Konnichiwa! Welcome to Japan's capital where ancient traditions seamlessly blend with modern innovation. I have recently had the good fortune of visiting this gorgeous city. And after enjoying a successful trip, can't wait to spill the secrets of my Tokyo 5 day itinerary with you.
My journey consisted of every distinct bit of Tokyo. From the dazzles and glamors to the soothing wonders that this amazing place offers. And since I was a newbie in the city, my Tokyo Japan itinerary 5 days' tale will ease all your possible concerns for your first time.
So, are you ready to learn about the places to see in Tokyo in 5 days? I hear you say yes, so let's get started.
Day 1
As I got off the plane, the thrill to explore Tokyo intensified. So, after a quick check-in at TheSqua.re serviced apartments in Tokyo train station, I went out right away.
Meiji Shrine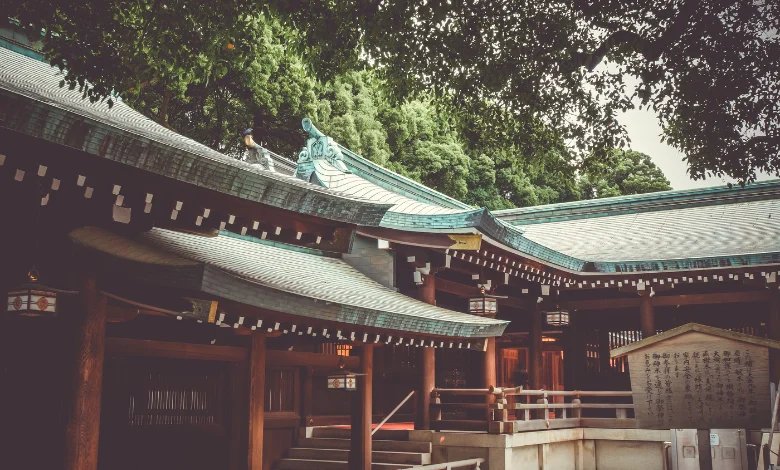 Img: Meiji Shrine
On my first day, I decided to start on a calm holy note. And the Meiji Shrine, built to honor Emperor Meiji and Empress Shoken, was perfect. It is 5 minutes on foot from Harajuku Station and is free.
As I crossed the Tori gate and walked the tree-lined path, I immediately felt at peace with myself. Then after purifying at the 'temizuya' (water basin), I brought an 'ema'. For those unaware, it is a wooden plaque used to write your heart's desires to the deities. My visit got more special when I became a witness to a traditional Japanese wedding.
Yoyogi Park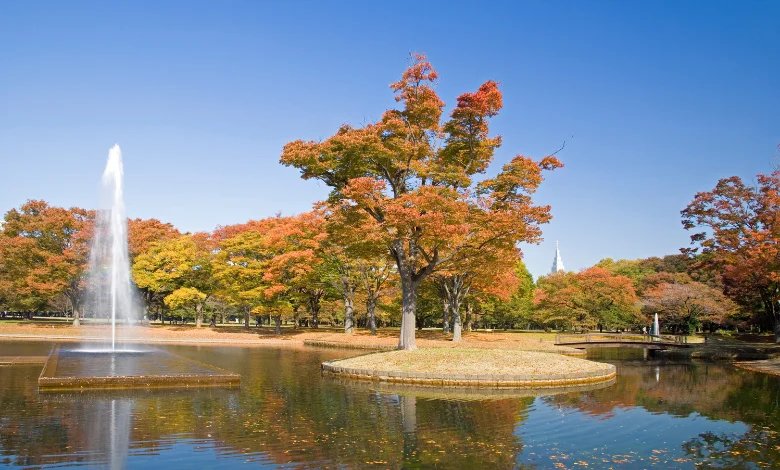 Img: Yoyogi Park
After that, I took a short walk to the adjacent Yoyogi Park. This place turns spectacular during cherry blossom and autumn Koyo festival. Nevertheless, I was happy to immerse myself in the lush greenery for a while and see the locals jog and yoga.
Takeshita Street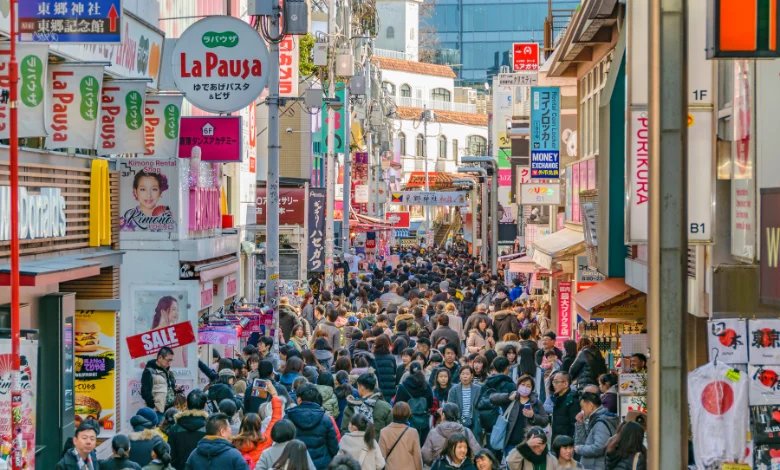 Img: Takeshita Street
This is a fun and buzzing pedestrian thoroughfare, 6 minutes from Yoyogi Park. With quirky stalls and glamorous fashion, the youthful energy was ideal to let my inner child out.
Shibuya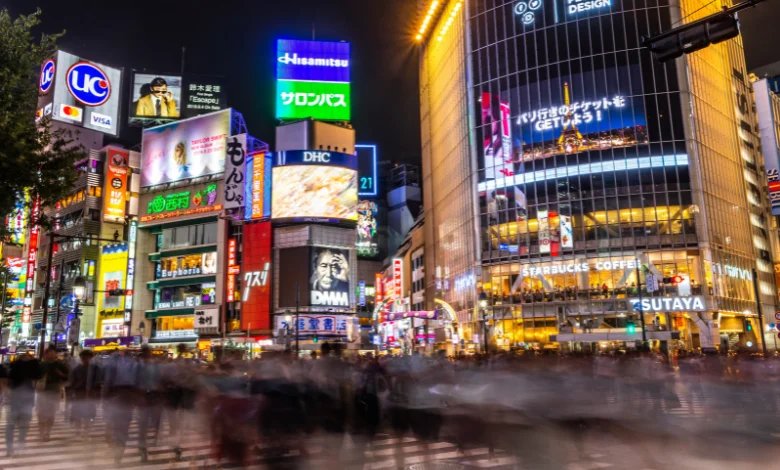 Img: Shibuya
Carrying on the pumped-up mood, I then danced my way to Tokyo's heartbeat Shibuya. I took strolls for some time. When it was sunset calling, I visited the Shibuya Sky observation deck for stunning views. After that, it was all about shopping and eating. Brought mementos from Loft. I ate my stomach full of Sushi at Katsu Midori Seibu. Then back to my cozy serviced apartment in Tokyo.
Day 2
The 2nd day of my Tokyo 5 day itinerary was yet another blend of peace and liveliness. All centering around the Shinjuku station.
Shinjuku Gyoen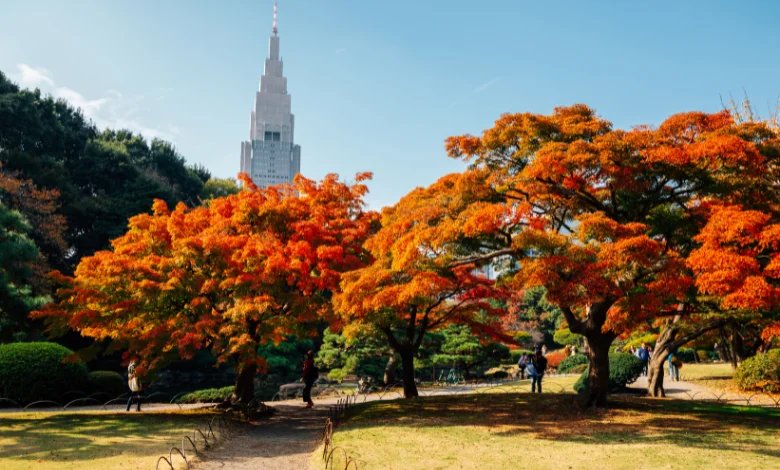 Img: Shinjuku Gyoen
This large park, 5 minutes from Shinjuku-Gyoemmae Station costs 500 yen/ adult. It is open 9 AM-4.30 PM. But I visited in the first hour to enjoy the mild morning warmth.
The area has 3 main sections.
Japanese Traditional Garden

French Formal Garden

English Landscape Garden
After exploring them, I went to the greenhouse at the northeast corner. Watching over 1700 tropical plants made my day.
Tokyo Metropolitan Government Building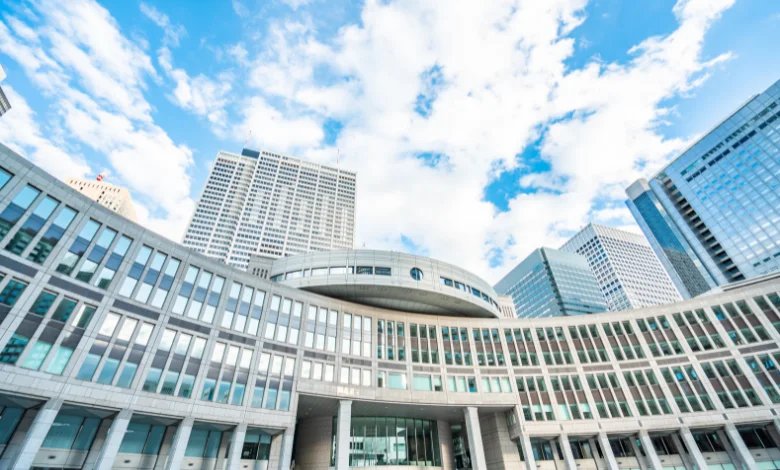 Img: Tokyo Metropolitan Government Building
I reached Tocho around 11 AM. Luckily, I got to see unrestricted views of the iconic landmarks from the two observation decks, courtesy of a clear sky. Tokyo Tower, Skytree, and of course, Mount Fuji. The decks offer different vantage points, so they both are worth your time. Moreover, they are free. Timings are 9.30 AM- 11 PM.
Kabukicho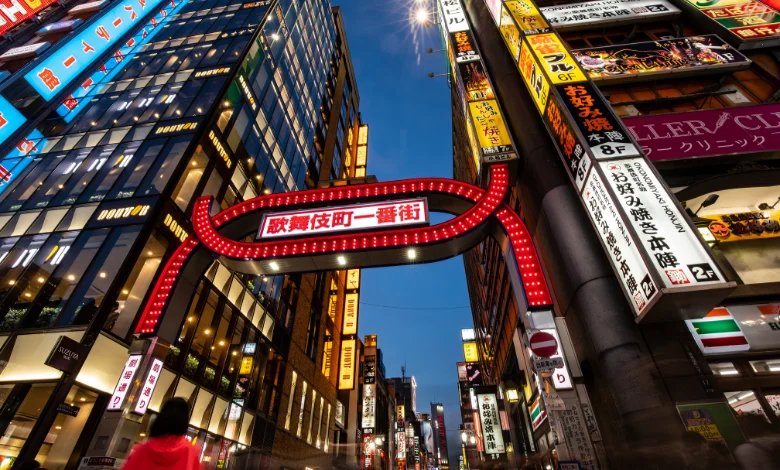 Img: Kabukicho
This place had an insane aura with dazzling neon lights, crazy stalls, and flickering ads. It was filled with sneaky adult venues but walking past the glamorous streets is fun for sure. I clicked a picture of the marvelous Godzilla statue near Toho Cinema.
Tip: Please remember that most Kabukicho establishments are run by the Yakuza. So, better to avoid unnecessary arguments with anyone. I had a Japanese guide with me who knew the streets well. You can do that too.
Omoide Yokocho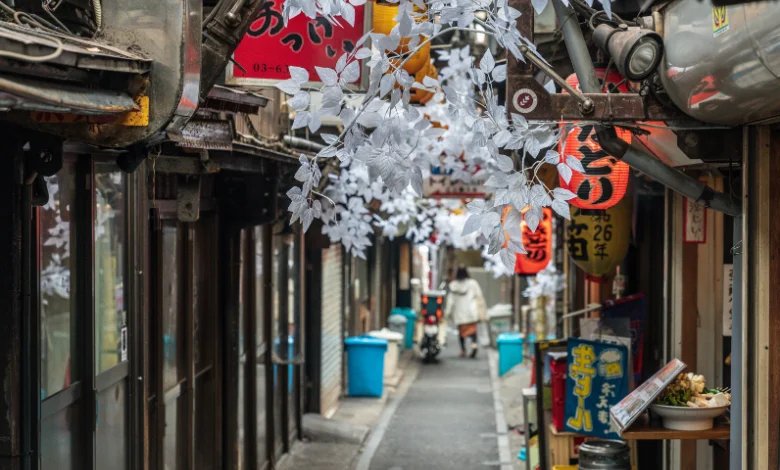 Img: Omoide Yokocho
I ended my day at Memory Lane with delicious Yakitori (chicken skewers), a specialty of the place. The Izakaya-style foods are equally good. Keep this place for your night schedule because that's when it gets alive.
Day 3
Upon reaching the halfway point of my Tokyo Japan itinerary for 5 days, it was time for the popular Asakusa.
Note: Asakusa makes a great base for tourists. So, you can consider the serviced apartments in Tokyo that are located in this area.
Senso-ji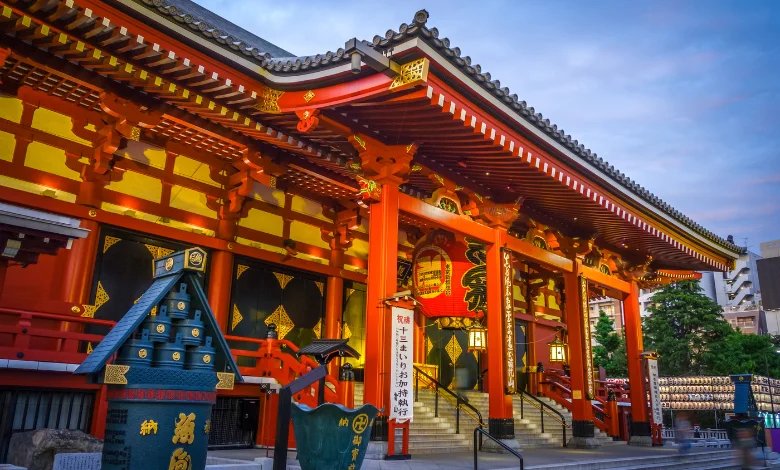 Img: Senso-ji
Founded in 628, this ancient Buddhist temple is one of the most recommended places to see in Tokyo in 5 days. The intricate designs along with the vibrant red hues display an enchanting sight. So, I took a moment to join the Chozuya's cleansing practice and then let myself soak in the pure bliss around me.
The temple is a 5 minutes walk from Asakusa station.
Nakamise Shopping Street and Kappabashi Street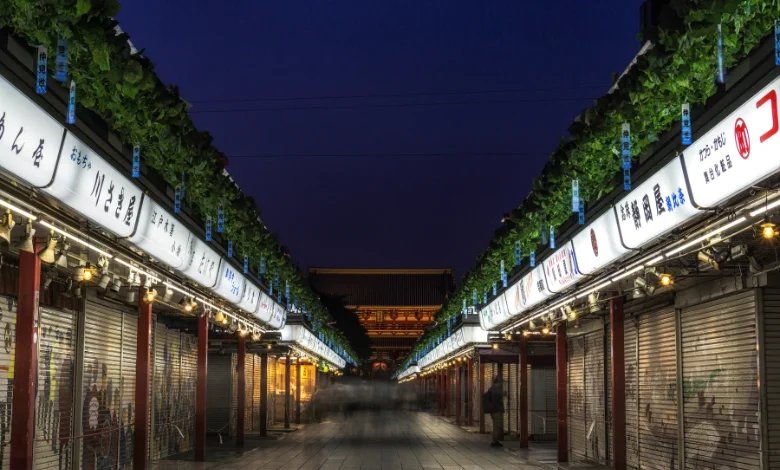 Img: Nakamise Shopping Street
After an engaging holy endeavor, I went on a shopping spree. And what better than these two? Both Nakamise and Kappabashi streets are packed with colorful shops. The former offers unique local souvenirs like the Daruma doll (whichI had to buy at all costs). Kappabashi is also famous for affordable silverware and mouth watering food. Ramen bowls, Chopstick dishes, and so much awaits you here.
Nakamise Street is close to Senso-ji, so I went there first. Followed by a 15-minute walk to Kappabashi Street.
Ueno Park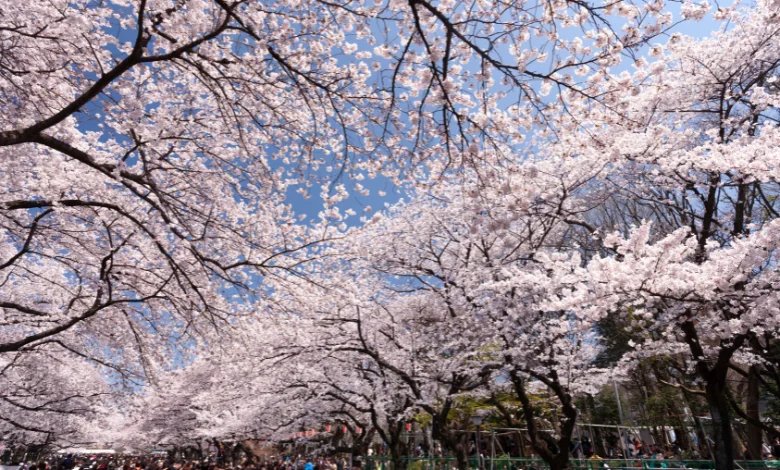 Img: Ueno Park
After 3-4 hours of shopping, the Ueno Park near Ueno station was ideal to unwind. It has Tokyo National Museum and Zoo which are great family spots. I, however, preferred to spend some peaceful moments by the Shinobazu Pond. Rode one of the swan-shaped boats too.
Ame-yoko
While this place is tailor-made for shopping, I had my share of it by then. So, I decided to savor some street food instead. The Takoyaki and Taiyaki were awesome. There were many traditional pubs too where you can have food and drinks.
Day 4
The fourth day started with beautiful garden views and ended with more shopping destinations.
Imperial Palace
Img: Imperial Palace
This palace, 10 minutes from Tokyo Station is not open to the public. But that didn't stop me from taking in the majestic setting. The Nijubashi Bridge looked gorgeous in the morning light. While the East Garden was perfect to take in both Japan's landscaping and some fresh clean air.
Note- For an upscale eating experience, the nearby Palace Hotel Tokyo is perfect.
Kitte Building
My next stop was Kitte Building which had many interesting shops and eateries. But I was particularly intrigued to watch the Shinkansen (Bullet Train) from the rooftop.
Chuo Dori
If you are looking for fancy stuff, Chuo Dori near Ginza Station is the place to be. Well, I controlled my emotions and decided to window-shop. And with no traffic during the weekends, it was fun. The buildings were huge and resembled small towns themselves. The Ginza Wako store exhibits the famed Seiko clock tower and is a must-visit.
Ginza Six
I know I said I am done with shopping. But it's hard to resist the temptation to visit the newest shopping center in Ginza. And for all the good reasons. After all, there are not just shops, bars, and restaurants. Ginza Six also has a Noah Theatre, a rooftop garden, and a winter ice rink.
I bought coffee mugs from Starbucks Reserve Roastery. Watched Tokyo Tower from atop. And then ended the day with some gourmet Japanese from the basement hall.
Day 5
With enough packing to be done, Day 5 of my Tokyo itinerary was dedicated to relaxing. At least, for the most part.
Nezu Museum
Located close to the Omotesando subway, this museum is noted for its wide array of Japanese and Asian art. The major lure lies in the well-maintained garden though. I wandered along stone-laden paths. Pictured the tea houses, and then grabbed a quick bite at Nezucafè.
Aoyama Flower Market Tea House
Well, I was certainly in the mood for more food. So, I headed to this beautiful florist cafe. There were several seasonal delicacies. But I decided on the Omurice which was heavenly. Also, tried the Hana-kanmuri fresh toast to satisfy my sweet cravings.
Roppongi Hills Mori Tower
Img: View from Roppongi Hills Mori Tower
Roppongi Hills Mori Tower was the last stop in my Tokyo Japan itinerary for 5 days. It houses Mori Art Museum on the 53rd floor which was awesome. But due to a lack of time and energy, I spend fewer minutes here for something which I couldn't afford to miss.
Roppongi Hills Sky Deck it is. This rooftop space is 5 minutes from Roppongi Station and one of the best places to see in Tokyo in 5 days. The spectacular Tokyo nighttime scenes are something that will stay with me forever. Make sure you book advance tickets to avoid the long queues.
Final Thoughts
That's a wrap of my Tokyo 5 day itinerary. But from what I gathered, Tokyo is a pedestrian-friendly city. Transport is excellent but sometimes, gets a bit overwhelming. So, it's best to explore on foot. I will strongly suggest you stay at prime spots. TheSqua.re has many centrally-located serviced apartments in Tokyo. I stayed in the one at Minato and it made my experience so much more convenient.
---
---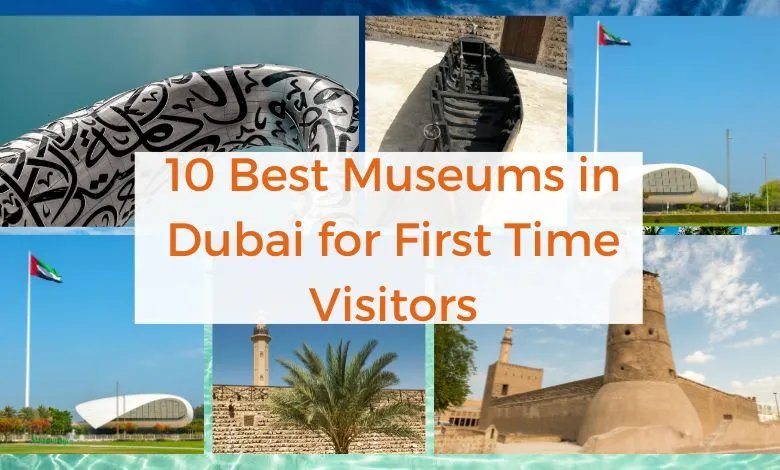 10 Best Museums in Dubai for First Time Visitors
Abhishek Kapoor
22 Aug 2023
Dubai is a city that marries tradition with modernity. It beckons visitors with its best museums in Dubai. These repositories of history and culture offer so much into Dubai's rich past and its promising future. We all know about the famous infrastructure and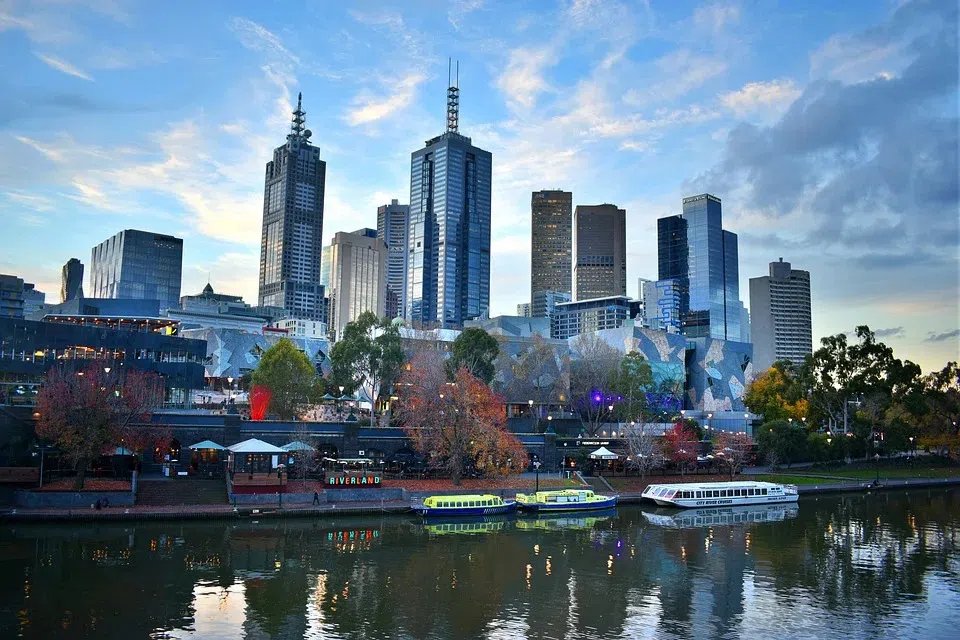 Incredible Travel Guide to Melbourne in 2023
The coastal city of Melbourne, the adoring capital of Australia's State of Victoria, is a vibrant oasis. Full to the brim with many landmarks, sunny beaches, museums, and other cultural essentials, you will be in your element regardless of whether you're here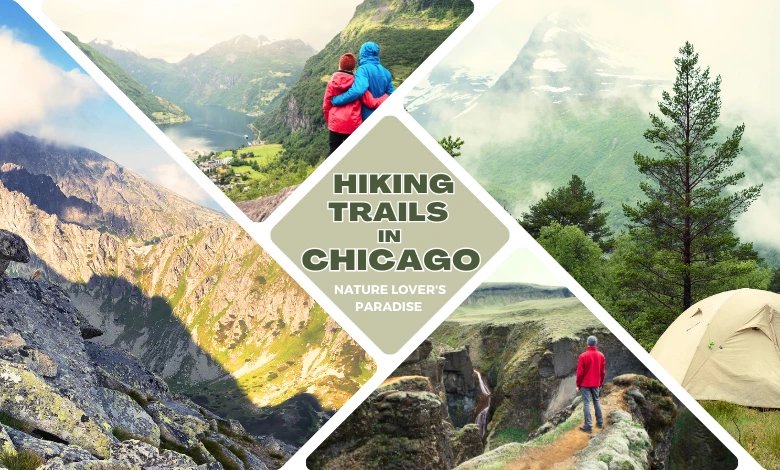 11 Best Hiking Trails in Chicago: A Nature Lover's Paradise
Looking for Chicago's top hiking routes? There are various exhilarating trails in and around Chicago, whether you're planning to hike, cycle, trail run, or engage in other outdoor sports. Discover some of Chicago's top hiking paths or family-friendly routes f