Top 5 markets in Abu Dhabi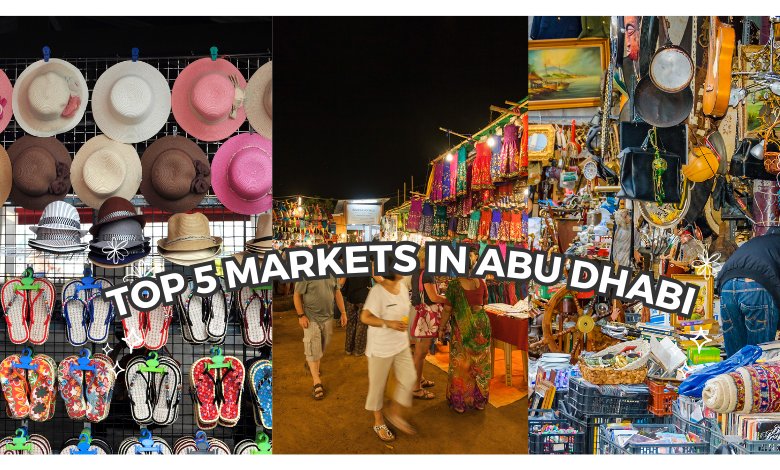 Abu Dhabi, the capital of the United Arab Emirates, is a modern marvel with a rich cultural heritage and a vibrant economy. The city is famous for its luxurious skyline. This includes prominent skyscrapers like the Etihad Towers and the eye-catching Burj Mohammed bin Rashid. It is a metropolis that perfectly integrates the UAE's legacy with a modern vision for the future. Visitors come here for business, tourism, and to experience the city's distinct culture.
Abu Dhabi is a place that strikes a perfect mix between heritage and modernity. Serviced apartments in Abu Dhabi are great for travelers looking for comfort, convenience, and a touch of luxury while exploring this exciting city. Whether you're visiting for business or pleasure, the UAE capital welcomes you with open arms.
The food culture in the city is a dynamic blend of international flavors. Restaurants, cafes, and street sellers in Abu Dhabi serve a wide variety of scrumptious dishes. Ranging from traditional Emirati cuisine to international pleasures. Abu Dhabi is also noted for its cultural activities. Such as the yearly Abu Dhabi Festival, which showcases arts and music. The Qasr Al Hosn Festival commemorates the city's heritage and history. These events demonstrate the emirate's commitment to preserve its traditions while embracing innovation.
Abu Dhabi is known for its colorful traditional marketplaces as well as its luxurious buildings and modernity. These markets provide a unique blend of cultural experiences, shopping options, and an opportunity to learn about the UAE's rich legacy. In this post, we will look at the best 5 markets in Abu Dhabi. Where you can experience authentic Emirati goods, handicrafts, and delectable local cuisine. Let's take a stroll through Abu Dhabi's bustling markets.
Zayed City Market
The Zayed City Market is commonly known as the Central Market. It reflects Abu Dhabi's grandeur and sophistication. This market, located in the middle of the city, is a mesmerizing blend of heritage and modernity. The architecture of the market exemplifies the city's commitment to maintaining its historic legacy while embracing contemporary designs.
The Zayed City Market is split into two halves. The first area, Souk Central, houses a variety of stalls selling anything from exquisite jewelry to high-end apparel and technology. The Souk Traditional is the second area. This is where you'll find the authentic essence of Emirati culture. This section of the market is a maze of small stores and booths. Each has its own assortment of traditional clothes, handwoven carpets, fragrances, and spices.
The Zayed City Market's integration of modern shopping conveniences such as air conditioning and technological amenities with the traditional charm of an Arabic souk is one of its most appealing features. It's an ideal location to witness the old and new worlds coexisting together.
Al Mina Fruit and Vegetable Souk
A visit to the Al Mina Fruit and Vegetable Souk is a must for an authentic peek into the daily life of Abu Dhabi inhabitants. This lively market is located near the port. It is a true expression of the city's dynamic street culture.
Al Mina Souk is a sensory experience. You'll be surrounded by the fragrances of fresh fruits and vegetables, the vivid colors of spices, and the lively chatter of traders as you wander through the small lanes. It's a great spot to learn about the local way of life and see the daily exchange of items that has been going on for decades.
Aside from fresh produce, there are also kiosks offering spices, dried fruits, and nuts. It's great for foodies looking to experience some of the region's freshest and most unique ingredients.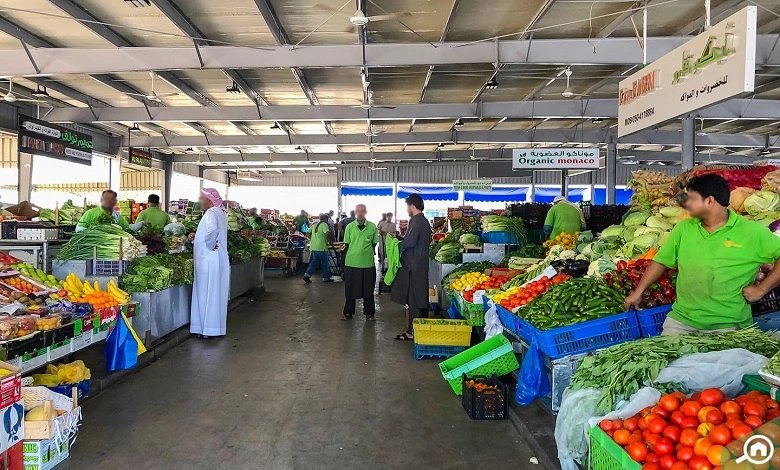 (Image Courtesy: mybayut.com)
ALSO READ: 11 BEST ABU DHABI TOURIST PLACES
Souk Qaryat Al Beri
Souk Qaryat Al Beri is a contemporary take on the classic Arabian market. This souk is located in a perfect location along the gorgeous Al Maqtaa Canal. It offers an amazing shopping experience with a lovely and contemporary environment.
The architecture of the market is a combination of Arabian design and modern aesthetics. Souk Qaryat Al Beri is a lovely place for a stroll and shopping, with its winding canals, wooden bridges, and lush gardens. The souk is home to several boutiques, shops, and stalls where you can discover one-of-a-kind and handcrafted things ranging from jewelry and apparel to art and perfumes.
The classic abra boats, which offer a calm trip along the canal, are one of the features of Souk Qaryat Al Beri. This experience offers tourists a unique view of the market, enabling them to see the bustling stalls from the serene waters.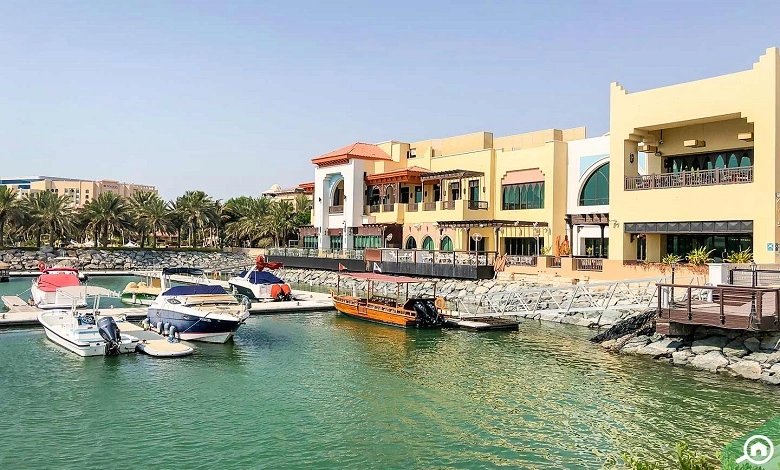 (Image Courtesy: mybayut.com)
Madinat Zayed Gold Centre
The Madinat Zayed Gold Centre is the place to go if you're looking for magnificent jewelry and precious metals. This market, known as the "City of Gold," is a sanctuary for gold and jewelry connoisseurs. This market is located in the Madinat Zayed Shopping Centre. It has long been a major player in the gold and jewelry trade.
The Madinat Zayed Gold Centre has a large collection of gold, diamonds, and other precious jewels. Whether you're looking for a wedding band, a particular gift, or simply want to admire the delicate pieces on exhibit, this market has something for everyone.
There is also a Gold Souk where you may bargain with local vendors and learn about the traditional traditions of gold shopping. Prepare to participate in friendly bargaining to find the ideal piece at the appropriate price.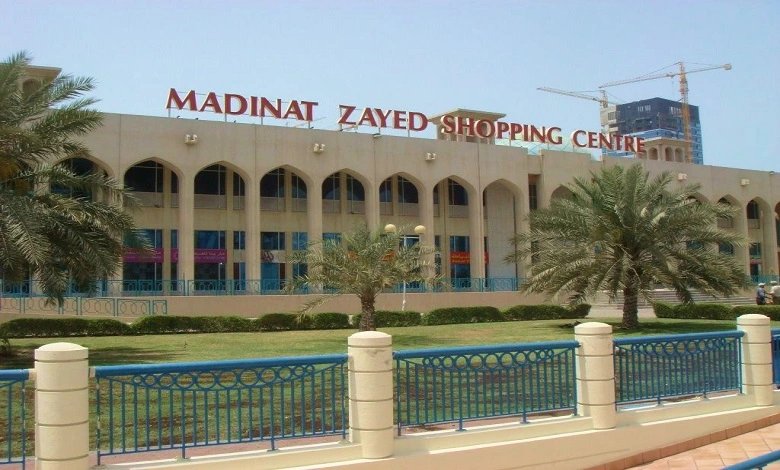 (Image Courtesy: abu-dhabi.realestate)
Al Ain Camel Market
Al Ain, a short drive from Abu Dhabi, is home to one of the region's most unusual and fascinating markets, the Al Ain Camel Market. Al Ain, often known as the "Garden City," is recognised for its oasis and traditional traditions, and the camel market exemplifies Emirati culture.
This market isn't your normal shopping destination; it's a chance to see the age-old custom of camel trade. Camels have been a part of Arabian culture for generations, acting as a mode of transportation, a source of milk, and a status symbol.
At the Al Ain Camel Market, you may see camels of various shapes and sizes being traded, groomed, and displayed. From camel auctions to the sale of camel-related products and souvenirs, the market is alive with activity.
Furthermore, the market provides an opportunity to engage with the local Bedouin community, who are well-known for their extensive knowledge and expertise in camel breeding and trading. Visiting the Al Ain Camel Market is a one-of-a-kind cultural experience that allows you to interact with the UAE's traditional way of life.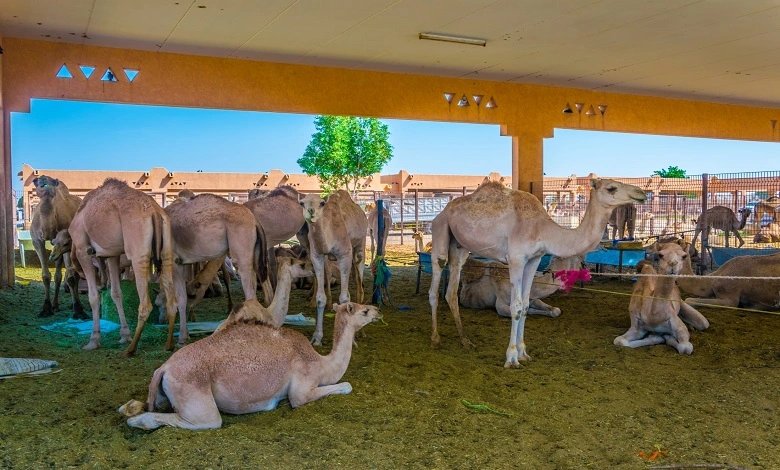 (Image Courtesy: thrillophilia.com)
The markets in Abu Dhabi provide an enthralling glimpse into the culture and heritage of the United Arab Emirates. From the sophisticated Zayed City Market to the traditional Al Mina Fruit and Vegetable Souk and the contemporary Souk Qaryat Al Beri, each market has its own distinct charm and offerings.
The Madinat Zayed Gold Centre is a must-see for anybody interested in precious metals and jewelry. And for a flavor of traditional Emirati culture, the Al Ain Camel Market in Al Ain is a fascinating experience.
In Abu Dhabi's busy marketplaces, you'll not only find exceptional shopping possibilities but also a connection to the UAE's rich history and lively culture. So, on your next visit to this lively and culturally rich city, make sure to visit these top 5 markets in Abu Dhabi.
ALSO READ: UPCOMING MUSIC CONCERTS IN ABU DHABI 2023
---
---