9 Fun Things To Do In Sydney With Family And Friends
---
There are innumerable fun things to do in Sydney with your children, friends and family members. If you are craving for some excitement with family and friends, make sure that you check out the list of activities stated below. Sydney being one of the world's most visited cities, you will find no dearth of things to do this weekend or even over longer durations in Sydney.
However, make sure that you have planned out the itinerary for 3 days in Sydney, then you have to book your accommodation at the same time. Sydney promises to be an unforgettably enchanting experience for all travelers.
Top 9 Things to do in Sydney with Family and Friends This Weekend
1. Taronga Zoo
One of the top things to do in Sydney with kids, the Taronga Zoo is worth a visit for sure! You can get onto the ferry at the Circular Quay for exploring the zoo which is mostly rated as the best attraction for children.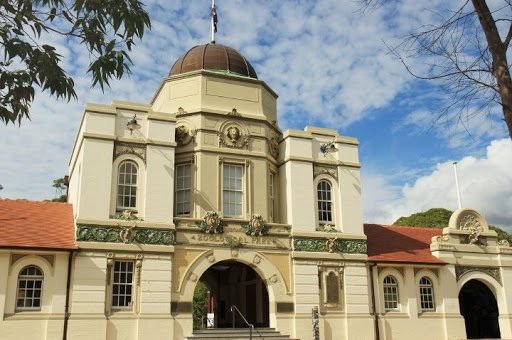 Taronga Zoo in Sydney
The beautiful setting of the same along the Harbourside is a major attraction since the views are amazing! There are several special exhibits including the Asiatic elephants, seals and also delightful animal shows and talks.
The zoo is positioned on a slope and calming uphill may be tougher with children on hot summer days. The sky safari will take you from the point where the ferry enters and right till the top. The Taronga Zoo opening hours are between 9.30 AM and 5 PM at this landmark situated on Bradleys Head Road, Mosman.
Address: Bradleys Head Rd, Mosman NSW 2088, Australia
Phone: +61 2 9969 2777
Taronga Zoo Ticket Price:
1) Adult: AU$44.10
2) Child: AU$26.10
2. Sydney Opera House & Circular Quay
Circular Quay offers a bevy of fun activities and attractions. Ferries usually arrive and depart from all throughout the Harbour and buskers are always present here as well.
There are numerous cafes and restaurants available along with the Museum of Contemporary Art and Customs House with its replica of Sydney City and various exhibitions.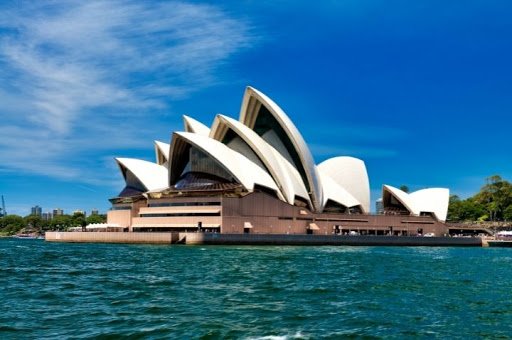 Sydney Opera House
The Sydney Opera House is the key attraction with its iconic sails and design. You will be awed by the sheer size of this landmark and how neatly it is positioned within the Harbour.
You can take a long walk around the Opera House and then down towards the forecourt and eventually the Royal Botanic Gardens. You can also pick up tickets for fascinating shows while exploring the Opera House with a guided tour.
Address: Bennelong Point, Sydney NSW 2000, Australia
Phone: +61 2 9250 7111
Sydney Opera House Ticket Price:
1) Adult: AU$42
2) Child: AU$22
Also Read: Precautions To Take While Travelling to Sydney
3. Sydney Harbour Bridge
The Sydney Harbour Bridge or the affectionate coat hanger for locals, is the second most iconic landmark in the city after the Sydney Opera House. Families with kids may wish to experience the safe and exciting climb till the top. This is a special adventure and one of the top places to visit in Sydney.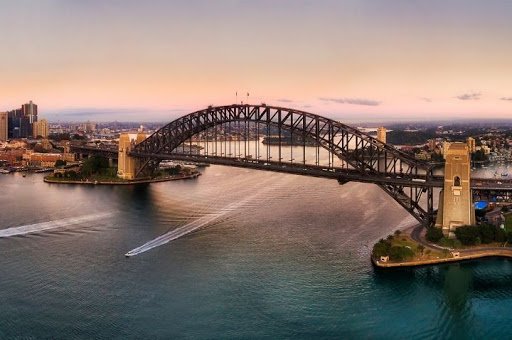 Sydney Harbour Bridge
You can readily walk across the spectacular Sydney Harbour Bridge from Millions Point on the northern side back to The Rocks or from the city towards the north. You can also pay a nominal charge for climbing up the pylon and viewing the exhibition on the bridge itself. The views from here are simply gorgeous to say the least.
If you are staying in Sydney City, you can start from this location and cross northwards for finding the best options. You can go to Luna Park, take a swim at the North Sydney Olympic Pool and feast on lip-smacking delicacies at the numerous restaurants and cafes in Kirribilli.
You may also enjoy the Bradfield Park playground right at the corner of the Alfred and Fitzroy Streets. Lunch is a must at Ripples Café beside the North Sydney Olympic Pool. Want to burn off all the calories with a nice long walk? Continue well past the Luna Park and right into Wendy Whiteley's Secret Garden at the Lavender Bay.
Address: Sydney Harbour Bridge, Sydney NSW, Australia
Phone: +61 2 8274 7777
Sydney Harbour Bridge Climb Ticket Price Ultimate:
1) Adult: AU$348
2) Child: AU$189
4. Luna Park Amusement Park
Luna Park is one of the top places to visit in Sydney with kids. This amusement park lies northwards from the Harbour Bridge and it is a key landmark in the city. Luna Park should be on the bucket list for everyone who loves Ferris wheels, dodgem cars and merry go rounds along with contemporary fairground attractions as well.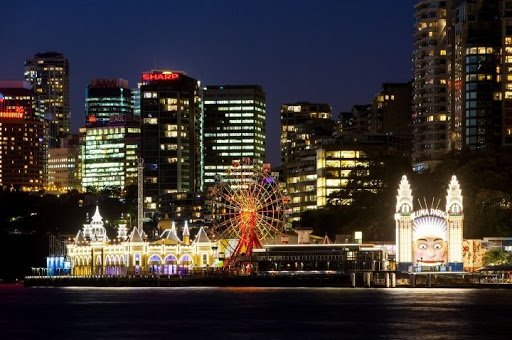 Luna Park Amusement Park at Night
Lune Park is a vintage Sydney tourist attraction with oodles of charm and plenty of fun activities for young children to indulge in. Pre-school children will enjoy fun rides galore as well!
The Lune Park opening hours may vary, depending upon the season and the whole park remains closed on some days for events. You can take the ferry to Milsons Point from Circular Quay. The Milsons Point railway station is a mere 10-minute walk away. Several buses venture till Milsons Point as well. The entrance is along Paul Street, right off Alfred Street South.
Address: 1 Olympic Dr, Milsons Point NSW 2061, Australia
Phone: +61 2 9922 6644
Luna Park Amusement Park Ticket Price:
1) Adult: AU$43 (Non-Peak Hours) / AU$48 (Peak Hours)
2) Child: AU$20 (Non-Peak Hours) / AU$25 (Peak Hours)
5. Royal Botanic Garden
The Royal Botanic Garden is a must-visit for families in Sydney. The garden offers spectacular views of the Harbour along with tranquil walking trails, ample space, fascinating flora and the amazing Calyx building which has numerous shows and exhibitions on offer.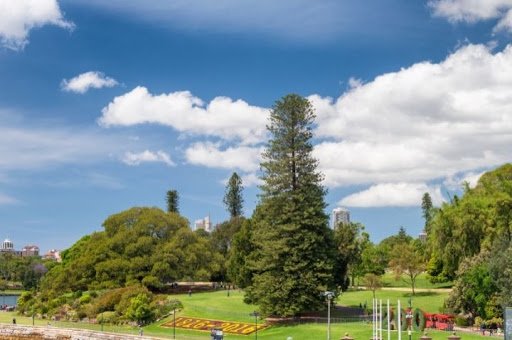 Royal Botanic Garden in Sydney
This is a great place to explore on foot while you can enjoy delicious meals, snacks and beverages amidst the gardens as well. The Calyx café is a key attraction along with the nearby Sydney Opera House and Art Gallery of NSW.
You will pass the Mrs Macquaries Chair while enjoying one of Sydney's most famous viewing points from there as well. Swimmers will enjoy the Andrew Boy Charlton Pool nestled upon the side of Woolloomooloo Bay right before the Art Gallery.
The Royal Botanic Garden opens at 7 AM and closes anytime between 5-8 PM, based upon the season. You can enter from the forecourt of the Sydney Opera House and Macquarie Street alike. There are 30 hectares in gardens worth exploring along with the Calyx as mentioned.
Address: Mrs Macquaries Rd, Sydney NSW 2000, Australia
Phone: +61 2 9231 8111
Explore: Top 10 Apartments in Sydney to Stay
6. Sydney Tower Eye
Older children and teenagers will relish the Sydney Tower Eye more along with adults. The Sydney Tower Eye is one of the most exciting places to visit in Sydney. You can take the elevator right up to the Observation Deck which is 250 meters over the city center.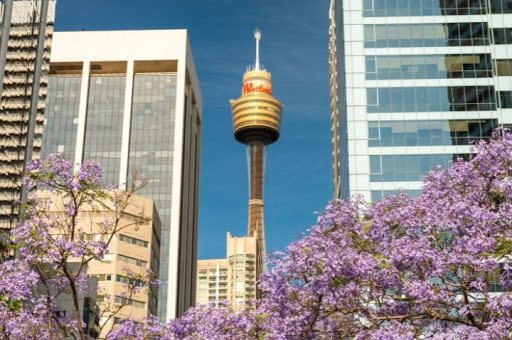 Sydney Tower Eye
You will enjoy gazing upon the miles and miles of Sydney and its surroundings on all sides. Sydney Tower Eye is the tallest structure in the city, offering views that are simply too stunning to be expressed in words.
You can also enjoy delicious meals at the Observation Deck if you wish! There is a massive shopping center below the viewing point if you are looking for some accompanying retail therapy as well.
Address: Level 5/108 Market St, Sydney NSW 2000, Australia
Phone: +61293339200
7. Sydney Darling Harbour
Darling Harbour offers a mélange of fun activities and experiences for visitors. Most people call this as the central hub of enjoyment and frolic in Sydney City.
You can also pay a visit to the famous Sydney Aquarium along with Madame Tussauds, Sydney WILDlife, Powerhouse Museum, Chinese Gardens and the National Maritime Museum among other attractions.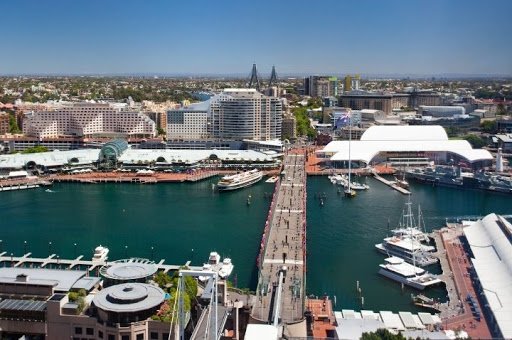 Sydney Darling Harbour
Key tourist attractions in Sydney include fireworks on Saturday nights, a Ferris Wheel, numerous restaurants and cafes and the playground for children at Darling Quarter. Families often stay on at Darling Harbour and walk from one attraction to another.
Explore: Serviced Apartments in Sydney Darling Harbour
You can reach here through Market Street or King Street or catch a bus from further inwards. The ferry can be taken from Circular Quay to reach Darling Harbour as well.
Address: Sydney NSW 2000, Australia
Phone: +61 2 9240 8500
8. Manly Ferry Ride
You can consider taking a ferry ride to Manly which is a great way to view the gorgeous Sydney Harbour. Manly Wharf is a major spot for visitors, containing numerous restaurants, shops and cafes while you will discover a neatly sheltered and netted Harbour beach with a park and water slides along the western end. This is called Manly Surf'n'Slide.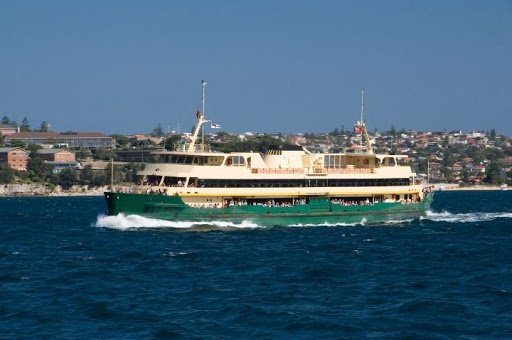 Manly Ferry Ride in Sydney
You can also cross the road and walk along the Corso while arriving at the popular surf beaches of Manly with the massive pine trees creating spectacular backdrops above.
You can also enjoy long seafront walks till Queenscliff in the north or splashing about between south end flags in the zone called South Steyne. You may also follow the walkway southwards to the Shelly Beach which is sheltered.
You will also pass the amazing Fairy Bower, the beautiful and small rock pool on your route and there is a café here too! You will love picnicking in the shade while buying a few delicious snacks from the available kiosk.
You will also enjoy snorkeling here and the healthy food choices in Manly along with the shops offering amazing fish and chips in tandem with wonderful ice cream parlors. You may also take longer walks right around North Head or take the 10 kilometer Manly to Spit Coastal Walk thereafter.
Address: Circular Quay, Manly Ferry Wharf, Australia
Things To See: Ferry ride; Harbour views; Manly sightseeing; cafes and restaurants at Manly; Masnly Beach; Manly Cove; walks around Manly
9. Bondi to Coogee Coastal Walking Tour
Bondi is a famous beach in Sydney and there is the wonderful walk till Bronte and then onwards to Coogee. If you are looking for a beautiful excursion along the coastline, this pathway is one of the most beautiful that you will ever find! Bronte Beach has a lovely playground, rock pool and Bogey Hole. Bondi Beach also has a pool.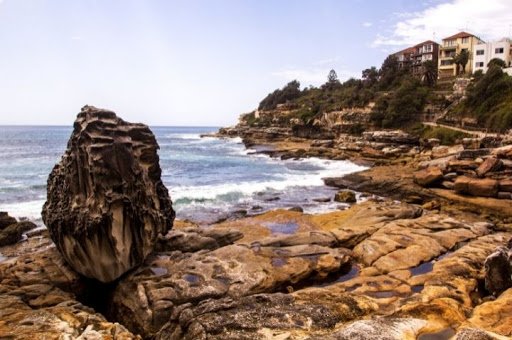 Bondi to Coogee Coastal walk in Sydney
Address: Coogee NSW 2031, Australia
Phone: +61 481 865 553
Have a blast with family and friends in Sydney while exploring all of the above-mentioned attractions. Make sure to book your serviced apartments in Sydney beforehand.
---
---
Leave a Reply
Your email address will not be published. Required fields are marked *