Major Factors Influencing Travel Plans in 2021
The world has witnessed one of its toughest years in recent history as 2020 brought with it the expanding threat of the COVID-19 pandemic. After a year where traveling was scarce or limited, people are steadily starting to consider traveling plans in 2021 albeit with several new factors to contend with.
Even if COVID-19 cases are reduced or you have got vaccinated, things will not be coming back absolutely to normal for a lengthy duration. For the travel industry, the new normal looks set to stay here for quite some time ahead.
If you are gearing up to travel after a significantly long period of time, you will find yourself adjusting to newer guidelines and several other factors.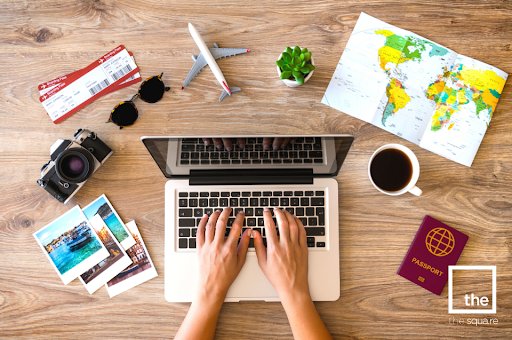 Factors Influencing Travel Plans in 2021
Here are some key factors that may impact your travel plans this year:
1. Reasonable Change/Cancellation Fees
While you may feel slightly anxious before booking your upcoming trip owing to uncertainties over flights being canceled or new COVID-19 regulations being imposed by travel destinations, you will also bother about hefty cancellation/change fees. These were charged by airlines in the past although things are slightly changing in the new normal.
Several airlines are doing away with change fees and you may also find serviced apartments which waive cancellation charges if you cancel a minimum of 24 hours in advance.
Several cruise lines may also offer complete cash refunds if you are unable to go on your journey owing to COVID-19 linked reasons. This means that cancellation/change fees will be more reasonable or manageable across airlines, serviced apartments and the like.
2. Changing Travel Insurance
Unpredictability is unavoidable in the travel industry at the moment with policy, rule and schedule changes being rampant. You may feel like purchasing travel insurance to cover yourself financially on the portions of the trip which are non-refundable.
However, you should familiarize yourself with the coverage that you actually get. Even before the COVID-19 pandemic, most insurance packages would offer coverage for illness-linked cancellations although they would not cover any travel disinclination or simply backing out.
Unless you buy cancel for any reason insurance coverage that adds to your costs, you will have to forfeit coverage in the above-mentioned scenario. Travel insurance may or may not be worth purchasing. You should understand the changing nature of travel insurance in the current scenario and check out what it covers before buying.
3. The Importance of Reservations Everywhere
In a post-COVID-19 world, you will find that reservations will be required at most venues and restaurants. You should now plan ahead to reserve visits to theme parks, historical sites and even eateries.
Nevada, for instance, passed a law which required mandatory reservations for eating out and walk-ins were banned. Such regulations are likely to continue in the near future with the travel industry steadily adjusting to policy changes in the current scenario.
Also Read: New York Covid-19 Travel Restrictions in 2021
4. Serviced Apartments to Gain in Popularity
With more people choosing to travel without exposure to a larger number of fellow travelers and guests, serviced apartments should be the biggest gainers. More people will prefer serviced apartments for staying solo or with their families, spouses, children and even colleagues.
In a bustling city of tourists like Melbourne, experts anticipate greater demand for serviced apartments in Melbourne. They offer higher privacy and freedom from mingling with others while enjoying service and amenities simultaneously.
TheSqua.re serviced apartments, for instance, offer strategic locations in major global cities for leisure and business travelers alike. You can expect immaculate service and hospitality along with all daily amenities. They are also ideal for longer stays in several locations for business travelers and particularly with all the uncertainty prevailing around.
Those looking to quarantine themselves mandatorily as per official guidelines will also like to spend this time in their own serviced apartments instead of putting up at a conventional hospitality establishment.
You can expect to do without lucrative breakfast buffets at hospitality establishments which are now offering grab-and-go meals for enhanced guest safety. Several club lounges and lounges at airports remain closed. Complimentary soaps and other perks are also being eliminated in some cases.
5. Reduction in Common Spaces, Buffets and Lounges
Common zones have been reduced drastically across airports, railway stations and other areas. Restrict your expectations on the amenities and services that you will get on your trip.
6. More Luggage Items
Newer items will definitely make your travel bags heavier if you are traveling in the current scenario! The next time that you venture out, you will have to put in more stuff.
The obvious choices include hand sanitizers and face masks while other additions include water bottles, your own toilet paper, sheets and even contactless credit cards among other options. There will be sizably more effort required.
Also Read: Singapore Covid-19 Travel Restrictions & Guidelines
7. You May Still have Airline and Accommodation Loyalty Program Status
You may not lose your status with airline or accommodation loyalty programs in spite of not traveling last year. Several travel rewards programs have already changed their elite status regulations to benefit their customers.
Durations have been extended for holding onto this status prior to re-qualifying for the same. Qualification guidelines have been whittled down by some programs while some have extended durations while lowering re-qualification guidelines.
8. Negative COVID-19 Tests May be Needed
International travel is currently on the tougher side and it is unclear as to when things will completely normalize. Several countries have temporarily barred entry of foreign visitors. Suppose you are entering the United States from another country, even if you are a citizen of the U.S, you will have to show your negative COVID-19 test or recovery proof prior to boarding the flight.
If you test positive, you will have to remain abroad, which may lead to higher than usual travel expenditure, not to mention hustling for accommodation at the last minute and medical costs.
9. Track Domestic Restrictions
Keep in mind that you will have to carefully check all domestic restrictions on travel before venturing out. For instance, several counties, cities and states have local travel restrictions and guidelines may vary from one area to another.
For instance, you may reach Los Angeles International Airport via flights although travelers going to Los Angeles County from outside California will have to mandatorily self-quarantine for a whopping 10 days post arrival.
At the same time, neighboring John Wayne Airport and Orange County does not impose such a restriction. Check all domestic restrictions carefully and plan well in advance.
Also Read: New Jersey - Current Restrictions on Travel Due to Covid-19
10. Popular Joints to Remain Shut or Operate Differently
Even when there are no outright limitations on travel, you will still find several popular joints and attractions closed or operating in a different manner. Museums, performance venues, casinos, restaurants, bars, historical sites, experiential sites, Disney and other amusement parks and the like may function differently.
In several locations, you may actually find popular tourist landmarks and sites closed down owing to security and safety reasons. Cirque du Soleil, the Las Vegas favorite, for instance, has suspended shows temporarily. Many others have followed suit globally.
11. Vaccine Passports Could be the Next Big Thing
Several countries will require negative COVID-19 test proof for entry although vaccine passports may add a new dimension. They will help digitally document proof of getting the COVID-19 vaccine in a format which is universally acceptable.
Vaccine passports are still early-stage concepts. U.S. President Joe Biden has already issued his executive order in January this year, directing government authorities to assess their overall feasibility. This trend may extend to several global nations in the near future.
The International Air Transport Association, for instance, has come up with the IATA Travel Pass that shows if passengers have covered vaccination or testing needs.
12. Information Sharing & Connectivity will Matter More
Staying connected and ensuring adequate communication will gain in importance while traveling. Sharing of information is the most vital aspect that will influence travel in 2021 and beyond.
Travelers will have to stay updated round the clock with details of travel guidelines, policy changes, country-wise COVID-19 cases, safety measures and other instructions issued by travel operators. The constantly changing nature of travel news will necessitate information sharing on a bigger scale.
Also Read: What Precautions Should You Take While Travelling to Sydney in 2021?
13. Changes in Transportation Service Standards
Standards of transportation services will undergo a vast change in 2021. New traveling habits and routes will shift the focus solely away from prices. People will choose transportation on the basis of safety and adherence to hygiene standards.
Travelers may choose commercial airlines which mandate wearing of masks and sanitization along with offering proper spacing of seats. Domestic air travel will accompany private transportation.
More travelers will choose to drive down to domestic destinations instead of braving the crowds at airports. Well-heeled travelers may choose to charter or rent private jets alongside.
14. Popular Destinations May Change Drastically
The definition of a popular tourist destination may change drastically. More travelers will choose destinations perceived as safer and less crowded.
Travelers will wish to explore hidden or almost-virgin areas without worrying about running into a sizable number of people. They will choose more privacy, safety and hygiene measures and infrastructure over popular landmarks that draw massive crowds.
---
---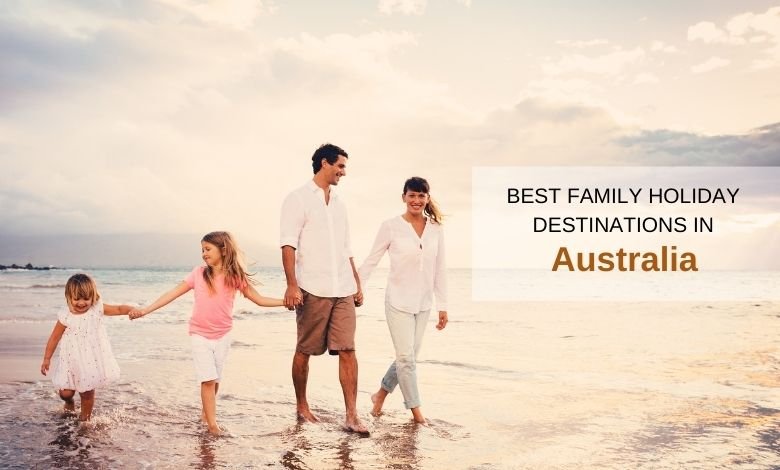 11 Best Family Holiday Destinations in Australia
Australia, with its vast and divеrsе landscapеs, is a trеasurе trovе of еnchanting family holiday dеstinations. From thе iconic cityscapе of Sydnеy, with its world-rеnownеd landmarks and pristinе bеachеs, to thе captivating wondеrs of thе Grеat Barriеr Rееf,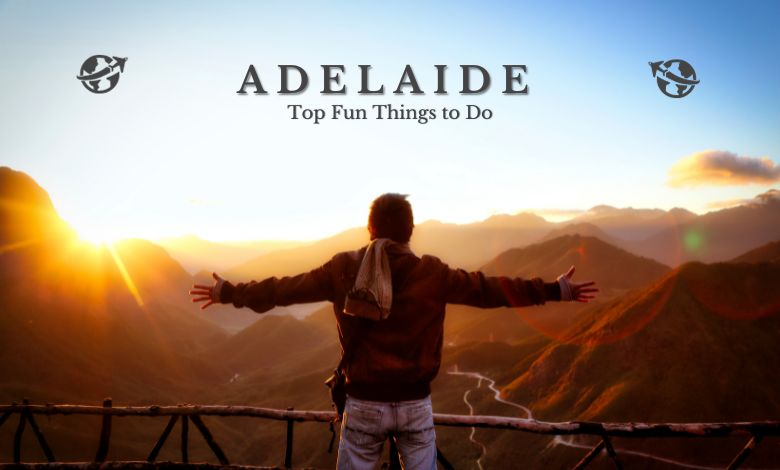 Top 11 Fun Things to Do in Adelaide for Adults
The attractive and fascinating capital of South Australia in Adelaide. Adelaide is undoubtedly one of Australia's top tourist destinations, thanks to its stunning riverbank setting, convenient access to beaches, relaxed way of life, and rich cultural diversit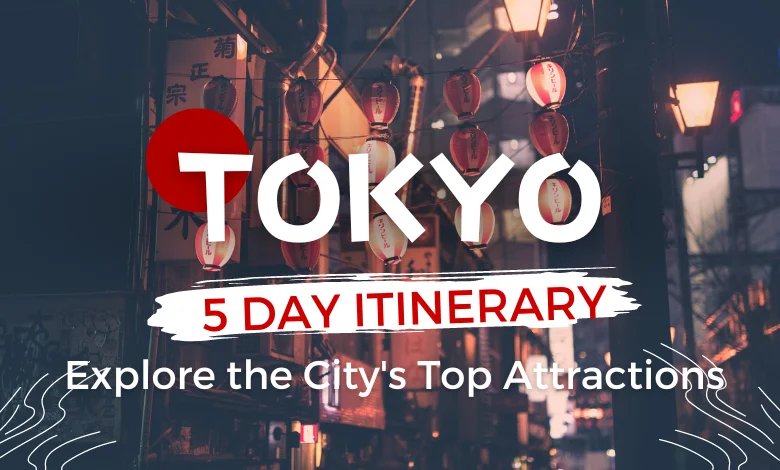 Tokyo 5 Day Itinerary: Explore the City's Top Attractions
Mugdha Kilnake
25 Aug 2023
Konnichiwa! Welcome to Japan's capital where ancient traditions seamlessly blend with modern innovation. I have recently had the good fortune of visiting this gorgeous city. And after enjoying a successful trip, can't wait to spill the secrets of my Tokyo 5 da