The Los Angeles Auto Show 2022: Over 1000 Vehicles, Customized Rides, Super Cars & Test Drives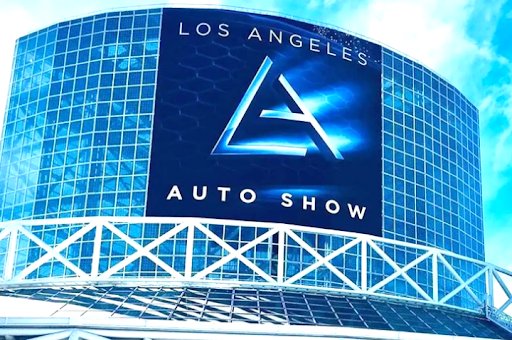 The Los Angeles Auto Show 2022 (image courtesy: motor1.com)
The Los Angeles Auto Show is the premier event in the global automotive calendar. The Los Angeles Auto Show 2022 has already generated considerable buzz and will be coming in a whole new avatar this year!
In spite of the previous cancellation of the New York International Auto Show, The Los Angeles Auto Show 2022 is confirmed for commencement on Friday, November 18, 2022 and will end on Monday, November 27, 2022.
The L.A. County Public Health Department guidelines will be stringently followed for ensuring public safety at the event. The show draws thousands of visitors every year and Los Angeles Auto Show 2022 is expected to be no different. Tickets are already being sold online and are up for grabs.
About Los Angeles Auto Show 2022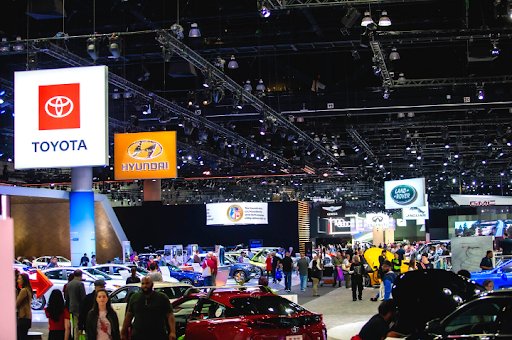 Image from The LA Auto Show held in 2019 (image courtesy: laautoshow.com)
About Los Angeles Auto Show 2022
The Los Angeles Auto Show 2022 will be held from 18th November 2022 and go on till 27th November 2022.
It is one of the biggest automotive shows in the world with more than 1,000 vehicles. The show is a great place to view the best trucks, cars, electric vehicles, SUVs and more.
From buying new cars to taking test drives for free or even witnessing the latest technologies, exotic models and customized vehicles, there are plenty of attractions in store for visitors this year.
The Metro Expo or Blue lines may be taken down to the Pico Station. You can also opt for a ride-hailing service to reach Downtown Los Angeles.
The venue will be the LA Convention Center which is located at 1201 S. Figueroa St in Downtown LA, adjacent to the Staples Center and LA Live.
You will find all the parking and directions guidelines on the official page along with guidelines relating to public transit facilities.
Furnished apartments in Los Angeles are available in and around the vicinity of the show and serves as excellent short-term accommodation options.
Key Aspects of the Los Angeles Auto Show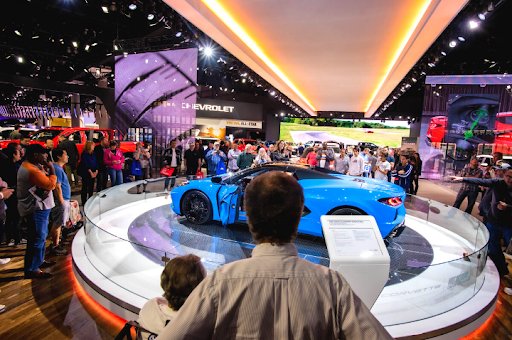 The LA Auto Show 2019 Image (image courtesy: laautoshow.com)
1. Seamless Shopping for Vehicles
Whether a visitor is planning to purchase a new vehicle or is looking ahead at the future, the show is the best place to view more than 1,000 cars, SUVs, trucks, EVs and a lot more. This is a completely stress and hassle-free procedure.
2. Online Ticket Purchases
You can readily save your time and buy tickets online without any hassles. There are no cash transactions allowed on the site. But credit card purchases are allowed for on-site tickets through kiosks.
3. New Concepts & Unveils
There will be several debuts of new vehicles along with the unveiling of various new concept models at the Los Angeles Auto Show 2022. In the year 2019, this tally included the likes of the Bollinger Motors' B1 and B2 along with the Audi RS 6 Avant, Ford Mustang Mach-E, Chevrolet Corvette Stingray, Mazda CX-30, Land Rover Defender and a lot more. And the exhibit is expected to be more exorbitant for this year's Los Angeles Auto Show
4. Free Test Drive
Visitors can readily experience innumerable test drives for free along with riding the latest and most advanced car models. The drives are included as a complimentary offering with ticket purchases for the show. You will also have a great time, checking out the brand new Electrify America indoor electric vehicle (EV) testing track.
Also Read: Los Angeles - Where to Stay While Traveling for Business
5. Customized The Garage Rides
The Garage is just beneath South Hall and is one of the biggest displays of customized vehicles, supercars and exotic offerings in the entire world. This is the preferred destination for motorsports and car connoisseurs and one of the biggest places to find the best aftermarket services/products, tuners and motorsport vehicles as well. It has customized vehicles from several famous brands including Ferrari, Bentley, Mercedes-Benz, Lamborghini, Rolls Royce and Porsche among many others. Along with custom models, the 2022 edition will also feature 4x4 vehicles, dirt bikes and power-sport vehicles.
6. A Superlative Experience
Experience the full Los Angeles Auto Show which will cover 1,000,000 square feet encompassing the West and South halls along with the aftermarket hall and linking walkways. At least four hours are recommended for enjoying the entire event.
7. Child-friendly Event
You can simply let your children experience various wonders at the event while you check out the best vehicles and components. From playing zones for children to video games and virtual reality experiences, many experiences will keep children busy without any hassles. Tickets are available at nominal prices for children between 6-12 years of age. Kids under the age of 6 can enter for free with paying adults.
8. Group Tickets
The event offers ample scope for purchasing group tickets. You can buy tickets for groups going up to 20 people or even more. They will be valid for any single day between the 18th and 27th of November, 2022.
9. Appearances by Celebrities
The show will witness appearances by several celebrities. There will be various stars from the world of automotive, sports and entertainment who will be coming down for signing autographs, selfies and meet-and-greet sessions alike.
Also Read: Top 10 Best Movie Theaters in Los Angeles
10. Gaming and Virtual Reality
You will love experiencing the most exciting and the latest cutting-edge VR (virtual reality) demos along with video games released by auto manufacturers.
11. Promotions & Attractions
Automotive companies will be offering several promotions where they will be providing run, swag and other contests while unveiling their latest technologies.
12. Pet Adoption
You can also find a dedicated zone which will help you adopt and bring home a pet this year. This is one of the most interesting facets of the Los Angeles Auto Show 2022.
13. Galpin's Hall of Customs
Galpin's Hall of Customs is another major draw at the event. Galpin Auto Sports is a customization department of Galpin automotive dealerships and offers color creation, gadgets and specialty personalization. Galpin showcased several cars at the 2019 edition including the Jaguar F-Type, Volante and DB11 from Aston Martin, Raptor S from Ford, Lotus Evora, Jaguar E-Type and I-Pace, Ford GT, Expedition, Mustang Rocket, Ranger and Explorer and the V90 and XC40 from Volvo along with the Lincoln Navigator and Nautilus.
You should also watch out at this year's event for the best special merchandise, limited edition tees, hoodies and a whole lot more. You should definitely plan your trip in advance while booking your serviced apartments in Los Angeles accordingly. Plan out your travel tickets and prepare for a memorable trip ahead!
---
---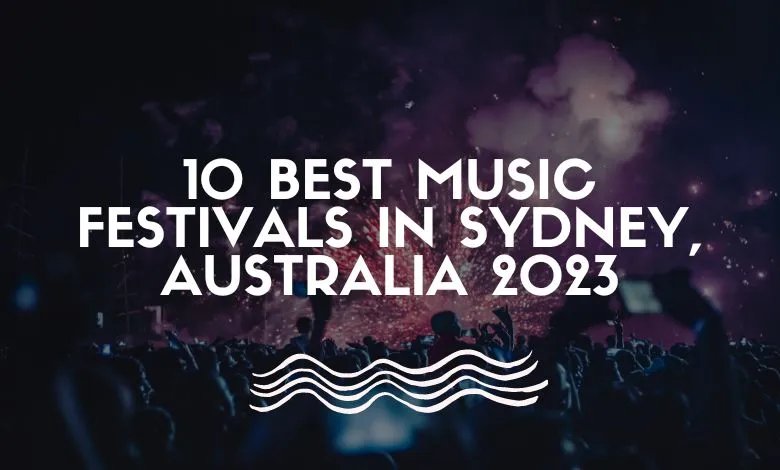 10 Best Music Festivals in Sydney, Australia 2023
Mugdha Kilnake
04 Sep 2023
Get set ready to explore Sydney, a city of pulsating rhythm. Sydney is a city where music weaves through its very core. It offers many music festivals every year. Sydney's festival scene promises an unforgettable celebration of sound. It has everything from el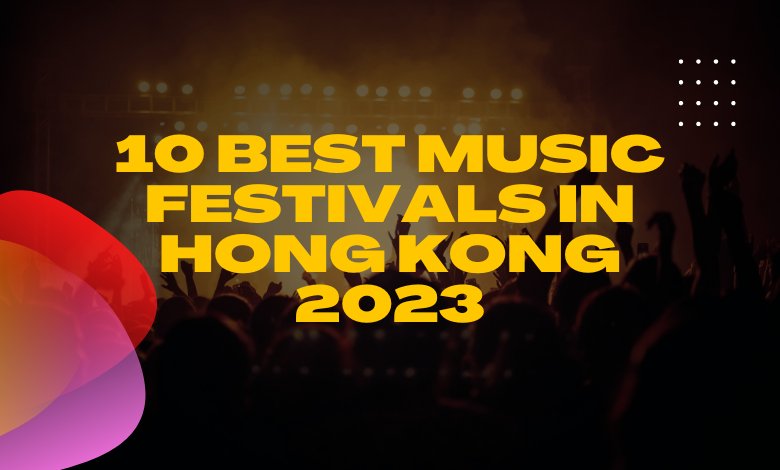 10 Best Music Festivals in Hong Kong 2023
Mugdha Kilnake
31 Aug 2023
Are you ready for an electrifying journey of music festivals in Hong Kong? Get ready to unleash your inner music lover. We will dive into the breathtaking beats, performances, and experiences that await you in this dazzling city. From the iconic skyline to the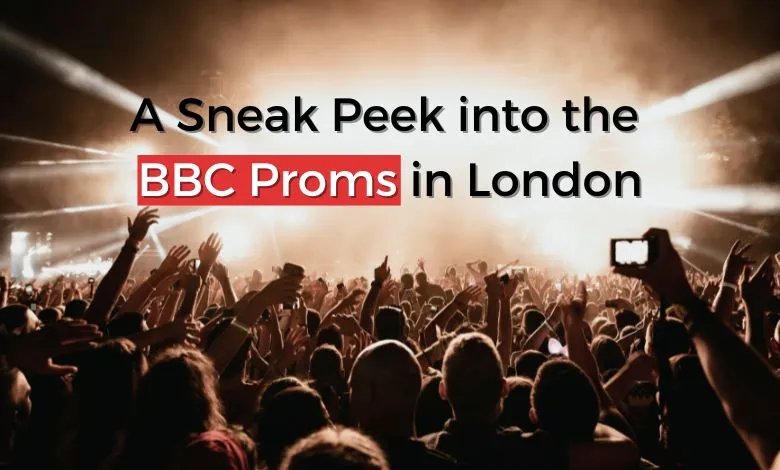 A Sneak Peek into the BBC Proms in London
Mugdha Kilnake
30 Aug 2023
In the course of its history, the BBC Proms in London have continually produced remarkable musical experiences that have enthralled audiences globally. Featuring great concerts by notable musicians and the Last Night festivities, the festival maintains its st
1 Comments

Jason
My name is Jason and I enjoyed your article very much. I would like to offer you something. If you follow these simple steps, you can receive a gift card to major brands like Itunes and Amazon or even Roblox! No tricks or B.S. You won't need to give me any money or anything else. No surveys, no tricks, no bs. https://urlzs.in/vtzVx
---