Top 10 Best Movie Theaters in Los Angeles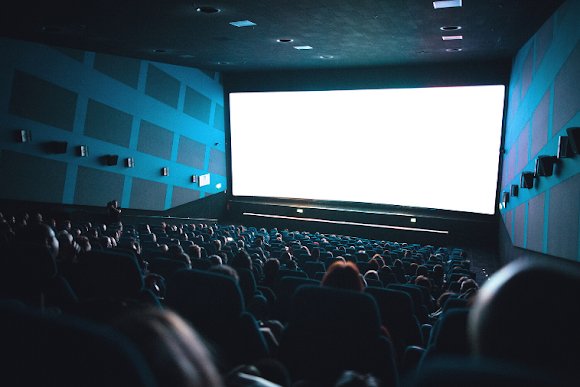 Best Theaters in Los Angeles
Los Angeles is the epicenter of the American film industry. This has several theaters, DIY projections, and outdoor screenings. This takes place in almost every part of the city. It is the major zone for gala premieres and international award shows.
Some of the outstanding movie theaters in the country lie in Los Angeles. Some have historical evidence, while others feature state-of-the-art technology. Some are a mixture of both. The best theaters in Los Angeles offer cutting-edge fare. You won't find such films anywhere else.
Listed below are the top 10 best movie theaters in Los Angeles:
1. New Beverly Cinema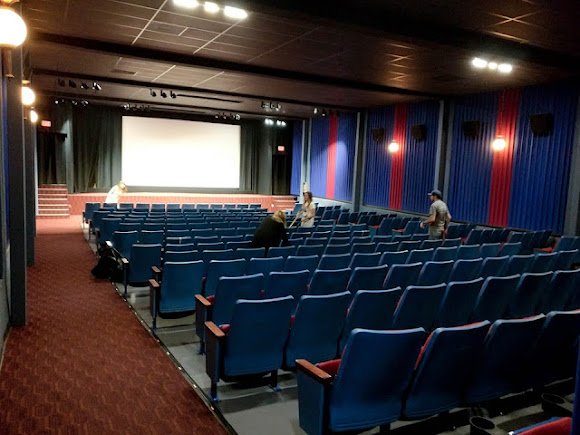 New Beverly Cinema, LA (image courtesy: losangelestheatres.blogspot.com)
If you stay in furnished apartments in Los Angeles, you will get a large flat-screen TV and a luxury sofa. Still, a place like New Beverly Cinema is incomparable to anything else for your date. It has the most colourful history of any other best theaters in LA. There is a candy maker, a nightclub and an X-rated theater. In 2007, Oscar-winning filmmaker Quentin Tarantino bought the New Beverly Cinema building. He also said that as long as he's alive and rich, there would be New Beverly showing double features in 35 mm. Many 35 mm and 16 mm prints were on display in the theater from his personal collection. While entering the hall, take a glance around the walls. You will find a collection of large-scale vintage European movie posters.
2. Alamo Drafthouse Cinema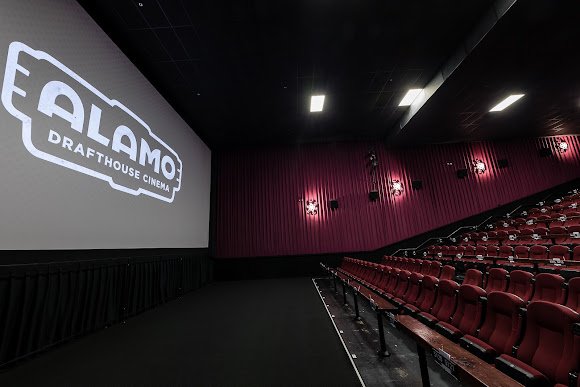 Alamo Drafthouse Cinema, LA (image courtesy: timeout.com)
With regard to the best theaters in Los Angeles, the Alamo Drafthouse Cinema matters. It lies on the block in Downtown LA. Alamo Drafthouse Cinema claims a theater chain featuring 12 screens. It also has a video vortex and over 45 beer options on tap. There is a Tex-Mex food menu, vintage arcade games along with board games, and over 40,000 Blu-rays and DVDs for rent.
3. TCL Chinese Theater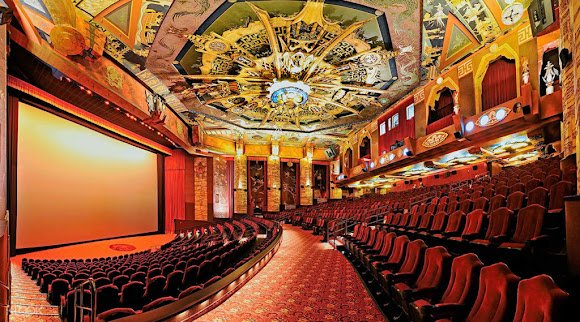 TCL Chinese Theater, LA (image courtesy: lainfused.com)
TCL Chinese Theater is not only the best theater in LA but the most famous movie theater in the world. This hosts movie premieres, ceremonies, film festivals, and regular movie showings. In 1927, Sid Grauman built a one-of-a-kind Chinese theater. He imported stone figures, pagodas, and sundry artefacts. These lend a sense of extravagant grandeur to the theater.
This theater attracts thousands of tourists throughout the year to its famous forecourt. This features the footprints and hand prints of Hollywood icons. After a renovation in 2013 By TCL, the screening room has a 94x46 foot screen and stadium seating. It also has the same Grandeur as its first owner.
Also Read: Los Angeles - Where to Stay While Traveling for Business
4. Studio Movie Grill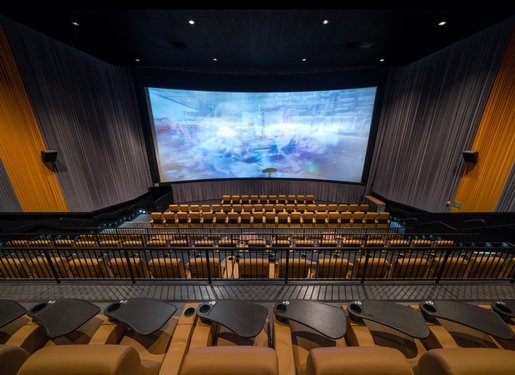 Studio Movie Grill, LA (image courtesy: campuscircle.com)
Studio Movie Grill is one of the best movie theaters in Los Angeles. It was in Downey, Simi Valley, and Monrovia. It is now in Glendale LA. It was the first to introduce super-comfy reclining seats. It also has a luxurious dine-in-your-seat facility while watching movies at the theater. They have a vast collection of films with regular screenings for special needs kids. These kids can enjoy screenings with lights up and volume down. They are free-to-watch movies with their siblings.
5. El Capitan Theater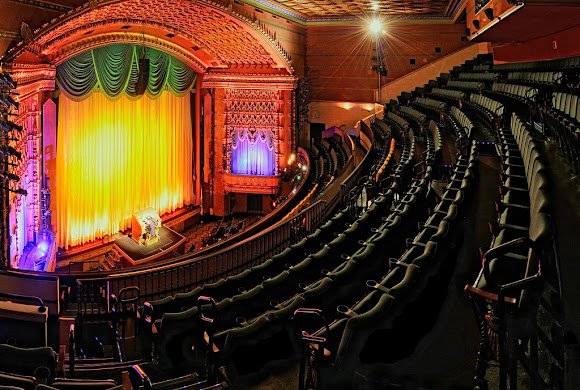 El Capitan Theater, LA (image courtesy: flickr.com)
One of the other best theaters in Los Angeles is El Capitan Theater. It opened in 1926 and restored a completely enchanting movie experience. This included the usage of state of the art cinematic technology. The theater usually includes pre-show entertainment and prop or costume exhibits. Several films from Walt Disney Pictures had their premieres at the theater. You can enjoy all the new classics like Cinderella and Finding Nemo. Others include Pixar, Marvel and Lucas films. There are many others on the lavish theater screen. Though the tickets here can be a little costlier, you get to see a 2,500 pipe organ performing before the movie.
6. Regal Cinemas L.A. Live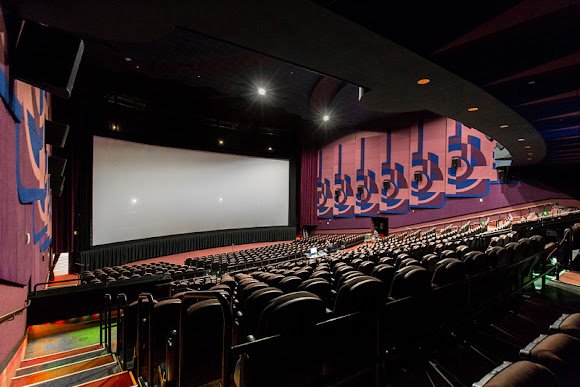 Regal Cinemas L.A. Live (image courtesy: georgallis.smugmug.com)
Regal L.A. Live Theaters lies in Downtown LA, a few steps away from Staples Center and the Grammy Museum. It is a great destination if you're planning for a date. You can get an entire package of dinner, movies, and strolling in one spot. It is a great destination for families. They can park the car and spend the whole day roaming downtown LA. They can also book a ticket for a movie in the 800-seated premiere cinema. Regal L.A. Live Stadium is one of the largest stadium auditoriums in the country. It has 13 extra auditoriums, including 4DX. It is an advanced movie theater that has lasers, immersive sound, and more.
7. The Landmark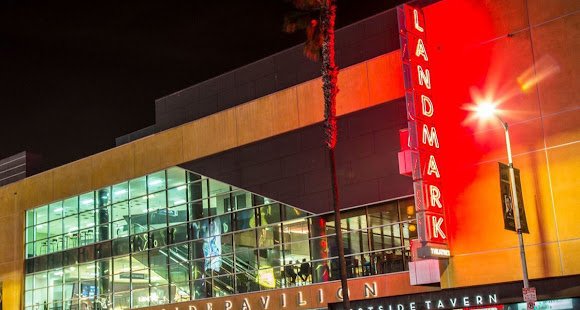 The Landmark Theater, LA (image courtesy: celluloidjunkie.com)
The Landmark is one of the best movie theaters in Los Angeles. It hosts 12 auditoriums and top-notch digital projection. It also offers high-quality sound and 3000 + parking spaces. It also has the best theater food in the city. There is also a full-service wine bar, with hourly discounts and cappuccinos. You can find a tasty and reasonable menu as a treat to your taste buds. Also, watch traditional theater favourites. The theater allows you to rent the entire building for special events. You can book a cosy screening room in the venue as well.
Also Read: 12 Best Theatres in New York (NYC) for the Best Movie Experience
8. Vista Theater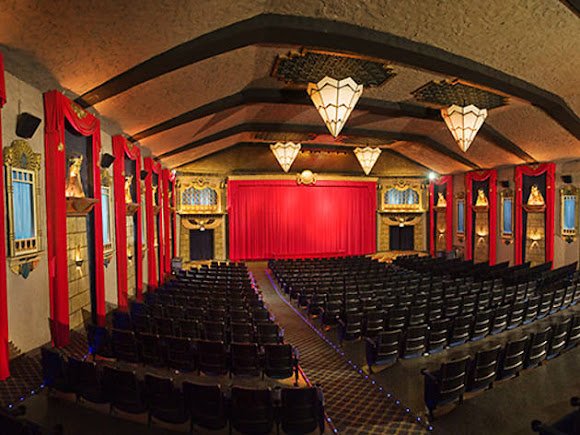 Vista Theater, LA (image courtesy: timeout.com)
Vista Theater is one of the historic single-screen theaters here. It plays movies on actual film reels. The theater boasts giant Art Deco light fixtures and Egyptian-themed wall details. The theater manager dresses up every day for the visitors in different looks. This includes Willy Wonka for Charlie and the chocolate factory. There is also the Joker for the Dark Knight. There is no means of luxury in the theater. Yet, the legroom is pretty spectacular. You can reach the spot from Silver Lake, Los Feliz.
9. AMC Theater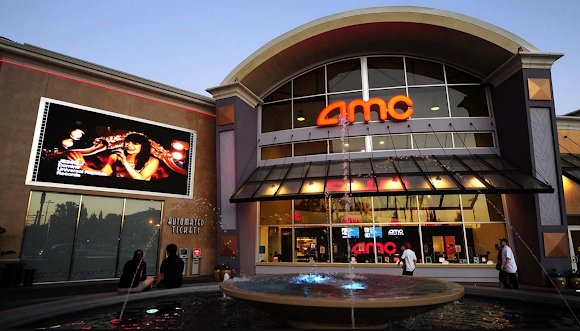 AMC Theater, LA (image courtesy: hollywoodreporter.com)
Universal CityWalk Hollywood unveiled a million-dollar renovation of the AMC theater in December 2016. This was for creating their all-new Universal Cinema. It features digital projectors and a deafening Dolby Atmos sound system. There is a pitch-black theater and perforated screens that enable 360° audio. There are also Christie Vive speakers. This venue gives you the best experience of sitting in a Hollywood screening room. The best thing is that you can reserve sitting in Deluxe power recliner chairs.
10. Village - Westwood Village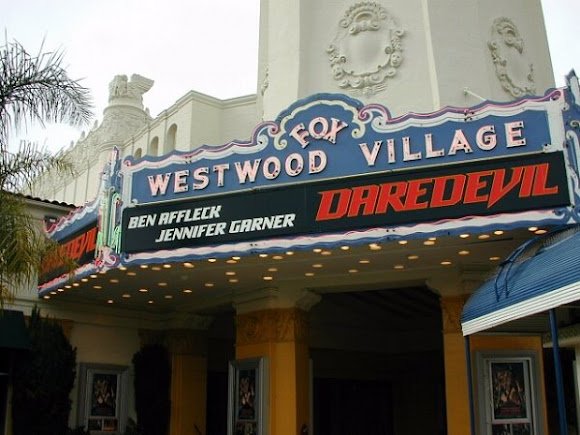 Village - Westwood Village, LA (image courtesy: laconservancy.org)
If you are a student at UCLA, you can find Village - Westwood Village nearby. This is a part of the regency theaters group. This venue hosts several movie premieres, and like the old day's theater, it offers one movie at a time. People appreciate the theater for its discounted prices for college students. They also appreciate the low cost of concessions.
There are several other best movie theaters in Los Angeles.
You can relax and enjoy a movie with family, friends, and partners. Los Angeles never fails to quench your thirst for new movies worldwide.
---
---
Top 12 Theatres in Singapore for the Best Movie Experience
Singapore is a bustling metropolis noted for its rich cultural tapestry. The city has a thriving film industry that caters to a wide range of tastes and inclinations. Moviegoers in the Lion City have the opportunity to see films in world-class theatres. These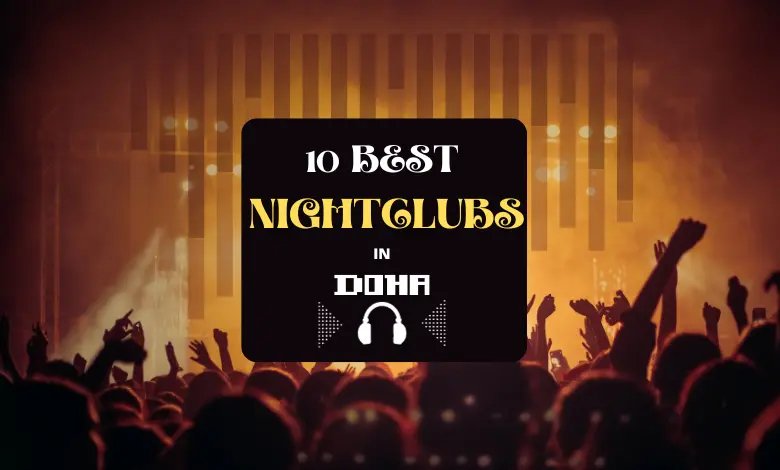 10 of the Best Nightclubs in Doha to Check Out
Abhishek Kapoor
19 Oct 2023
Doha, the crown jewel of Qatar is a luxurious destination for party animals worldwide. As the sun kisses goodbye beneath the dazzling skyline, the city gets alive with a pulsating beat. The night clubs in Doha create an electrifying atmosphere. Encouraging ev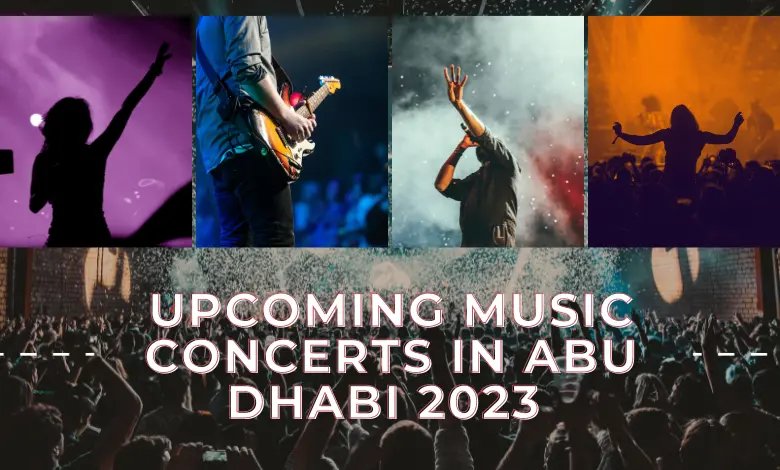 1 Comments

Alice Mcmiller
Good topic, thank you for sharing this. Can't wait to read more of your posts.
---