THE TOP FIVE NEIGHBOURHOODS FOR YOUNG BANKERS MOVING TO LONDON
---
Relocating can be a daunting process – particularly for young people on their own moving to one of the biggest, busiest cities in the world. London is a sprawling city home to a wide variety of areas; from the affluent streets of areas such as Kensington to the more laidback vibe of King's Cross and everything in between, there is a neighbourhood perfect for everyone in search of a home in this exciting city. The neighbourhood you choose to be your home will of course depend largely on personal preference and individual taste however, there are some general guidelines you can follow that may help narrow the rather intimidating field a little – and that is where we come in.
To assist young bankers, or indeed any young professional, moving to London, we have put together this handy guide to some of the most popular neighbourhoods among your demographic. Each of these areas has something unique to offer and is filled with character – you have a very exciting choice ahead of you.
Situated on the bank of the south side of the River Thames, Battersea is most recognisable for its iconic Power Station, whose towering chimneys and brick cathedral style architecture once combined to make this one of the most beloved buildings in London. This area has always been known for economic inequality, where the city's wealthy live alongside the less fortunate however, today the neighbourhood is known for its well-off established population along with its up-and-coming young professional residents.
Battersea is easily identifiable thanks to its beautiful, olden-style streets typical of affluent London and is becoming more and more popular with the city's youth. With a large variety of options when it comes to apartments in this area, almost any budget can be catered for.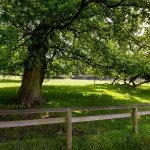 Situated just south of Battersea below the River Thames, Clapham is another area popular with young professionals. This neighbourhood is a little less opulent, with a slightly more youthful population, making it an ideal choice for those in need of a budget-focused accommodation option. Clapham boasts a number of qualities in its favour, including excellent shopping and superb public transport connections within and without London and indeed throughout the UK. This historical area is typical of the blend of suburban and city vibes found outside the centre of the city, though it is still well central enough to provide an abundance of entertainment. Clapham is famed for the 23-acre Clapham Common, an expansive grassy oasis featuring three ponds and the city's oldest bandstand. With some truly reasonable prices available in this area, Clapham is well worth considering for the budget conscious in want of a youthful yet historical area.
Though Islington is technically a Borough, the neighbourhood itself is generally considered to be the area surrounding Angel – from Upper Street to Holloway Road. This area is a trendy location for young people but there is certainly no shortage of wealthy people in the neighbourhood, a fact that results in quite a mesh of a residential population. The area is considered to be somewhat upper-class, therefore although there is undeniably some exciting nightlife here, it is not home to as many of the frenetic dance clubs as Shoreditch – but of course there are no shortage of London pubs. You will find a large variety of pleasant dining venues that quietly buzz with the soft chatter of happy people, not to mention the arts-house cinema and unique shopping to be discovered in the streets of this neighbourhood.
Property in Islington is characterised by period properties and leafy streets where large trees provide shelter in the summer. Again, depending on what you are looking for, prices in this area can range from quite reasonable to fairly exclusive.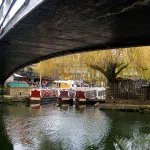 Camden is one of London's most recognisable areas, due in large part to its popular markets housed in the winding passages and canal-side squares of the neighbourhood. Camden is a unique part of London, with shopping unlike anything you will find in other areas of the city, elaborately decorated store fronts and an alternative crowd that can make not staring a difficult task. Young professionals that choose Camden will certainly feel separate from the office when they are at home – though Camden is only ten minutes from the centre of the city, the ambience and appearance of this area makes it seem like another world. Whilst there are some quieter areas, some parts of Camden are extremely busy and best avoided if you dislike crowds. If bustle that simultaneously makes you forget the real world and feel like you are eternally on holiday sounds like you, Camden may just be the perfect option.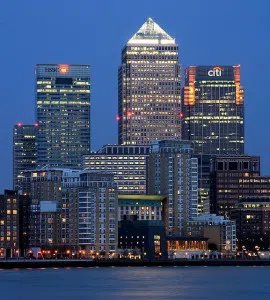 The relatively new neighbourhood of Canary Wharf is one of the city's most lively business districts, packed to the brim with fresh start-ups, established firms and a growing list of amenities to cater for its increasing population – many young professionals are flocking to the area in the hope of finding their dream apartment to go with their dream career. Home to an impressive percentage of London's high-rise collection, apartments in Canary Wharf are often not only new or recently renovated, but offer fantastic views of the River Thames or the city centre. Even if you do not work in the area, it is still continuing to be an up and comer and will surely satisfy every need you have in terms of a residential neighbourhood. An added advantage is public transport from here is excellent, with the city centre just 20 minutes away by Tube and the option of travelling by ferry, so even if you need to commute for work, it is hardly inconvenient.
For those that like to really let their hair down on the weekend, this is probably not the ideal place – though there are bars and exciting restaurants, after office hours the streets are surprisingly quiet. However, if you are looking for a neighbourhood that will offer a more peaceful setting, then this may just be the one for you.
---
---
Leave a Reply
Your email address will not be published. Required fields are marked *