27 Cool Museums in New York That You Can't Miss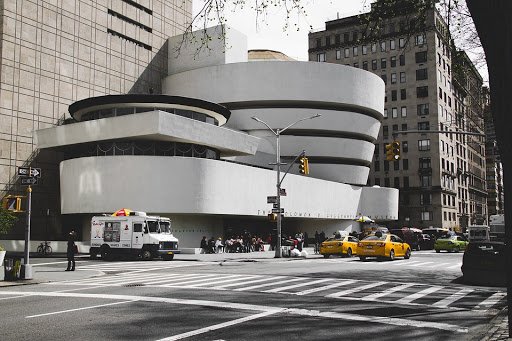 Museums to Visit in New York
When thinking about a museum, many people still conjure up images of grand old grey stone buildings, filled with cobwebs and dusty artefacts, staffed by people who are equally cobwebby and dusty!
Not a bit of it!
Your modern day museum is nothing like that at all, and a city like New York is absolutely teeming with some of the most fun and exciting museums to be found anywhere.
In no particular order, here's a list of some of the coolest museums in New York:
1. The Metropolitan Museum of Modern Art
One of the most famous museums in New York. If anyone finds themselves in a situation where they can only visit one museum in the city, it probably should be this one.
Not into art? Doesn't matter, this museum will still impress. What's not impressive about two million objects covering the last five thousand years?
2. Skyscraper Museum
Yes, this does exist, but it has to be said that it's surprisingly small!
Anyone who is familiar with the model village concept will like what's on display here, miniature models of the Manhattan skyline.
For anyone into architecture, there's also plenty to learn here too.
Also Read: Why London & New York Are The Most Popular Business Travel Destinations
3. Museum of Modern Art
For anyone whose art tastes can be described as 'achingly cool'. Anyone who isn't one of those people can try to get away with it by referring to this museum by its ultra cool acronym, MoMA.
Warhol, Van Gogh and Dali pieces are all on display here.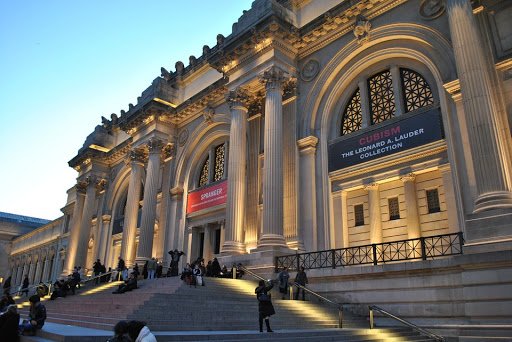 Museum of Modern Art, New York
4. The Cloisters
This museum specialises in all things medieval, from medieval art to the architecture that was favoured at the time.
It's a great place to visit for any Game of Thrones fans out there. If not, the location on the Hudson River will impress most people.
5. The Frick Collection
Head over to the Upper East Side for a fix of European art. Portraits and landscapes are the order of the day.
It's worth visiting for the chance to escape the Manhattan madness. A short stroll through the courtyard will have anyone believing they've been magically transported to a quaint French village.
Also Read: 12 Best Theatres in New York for the Best Movie Experience
6. Ellis Island National Museum of Immigration
Go back to the very beginning of the American Dream, the place where it all started for the ancestors of so many Americans.
This is not just a museum; it is the very dock where so many people began their new life in the New World.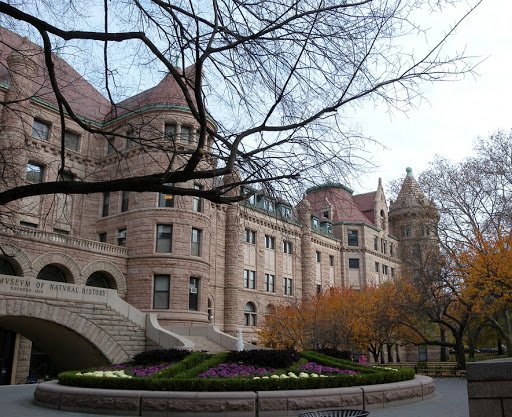 Ellis Island National Museum of Immigration, New York
7. American Museum of Natural History
Forty-five exhibition halls sprawling across 28 different buildings, this is one of the best museums in New York for families.
There are whale bones, elephant bones and even dinosaur bones. Alongside 33 million other artefacts.
8. New Museum
In the art world some people like to be the first in the know if an up and coming artist is about to enter the mainstream. Those people probably frequent the New Museum on the Lower East Side.
The contemporary artwork on display here will have a lot of people enthralled, whilst leaving others scratching their heads.
Also Read: 10 Books You Must Read Before You Go to New York
9. Intrepid Sea, Air & Space Museum
A museum to show that Americans like all things big, noisy and powerful. There's the deck of an aircraft carrier, loaded with planes of course, a nuclear submarine as well as a Concorde courtesy of British Airways.
Oh, and a little thing called a real life space shuttle too!
Intrepid Sea, Air & Space Museum, New York
10. Brooklyn Museum
Anyone who's taken advice and seen the Met, New York's largest museum, will definitely be impressed by the second largest. There are one and a half million pieces of art to get round to seeing here.
As an extra incentive to anyone looking for free museums in New York, this huge one costs nothing to visit on the first Saturday of every month.
11. The New York Hall of Science
Built for the World's Fair in 1964, this exhibition is still going strong, providing the best exhibits concerned with maths, engineering and technology to be found anywhere in the city.
Also Read: Top 10 Haunted Places in New York for Daredevils
12. Guggenheim
A museum that most have hTeard of, but anyone outside of New York may struggle to advise what it is.
First up, it's a spectacular sea shell shaped building designed by Frank Lloyd Wright. Secondly, it's an art exhibition that's constantly changing thanks to its frequent, up to date, exhibitions.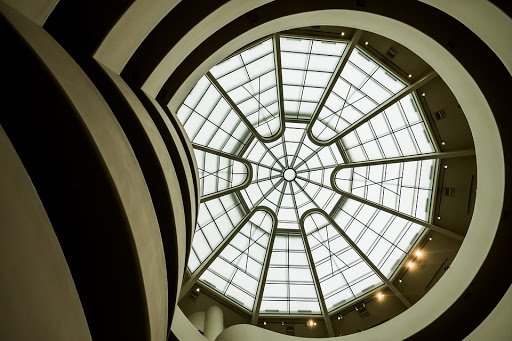 Guggenheim, New York
13. The New-York Historical Society
This is the oldest museum in New York City, opening its doors in 1804. A pretty cool reason to visit on its own.
Inside you'll find a timeline of New York and the US in the form of literature and other memorabilia. Eagle eyed people will have also spotted the hyphen in the name. It's how New York was written back in 1804!
14. National September 11 Memorial & Museum
Not cool, not fun, but a must see all the same. Hear about the day in 2001 from the survivors themselves, see artefacts rescued from the rubble and pay respects.
Also Read: 20 Things to Know About Moving to New York
15. Tenement Museum
A living and breathing time capsule, releasing the essence of life in New York in the 1800s and early 1900s. Turn up and pick the era that interests most, take a guided tour and be immersed in New York life, as it was.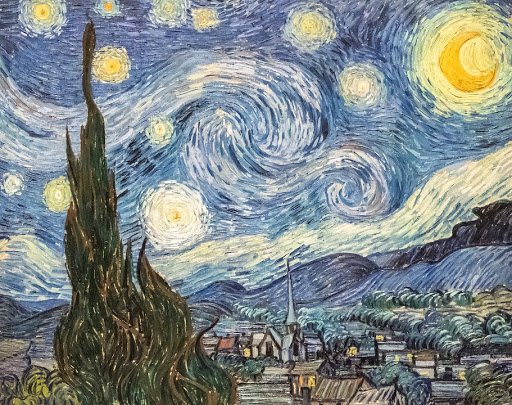 Tenement Museum, New York
16. Whitney Museum of American Art
An art museum which specialises in American artists above all others. It's a beautifully de-signed building with the artwork spread around patios on different levels. Anyone who isn't there for the art is there for the view. There's a cracking one of the Hudson River.
17. South Street Seaport Museum
Want to know how New York grew from being an obscure trading post, miles from anywhere, to being one of the leaders of world trade?
This museum, located in a warehouse, tells it from the perspective of those who lived and worked at the port.
Also Read: Expat Guide: How to Live in New York Like a Local
18. NYC Fire Museum
Another firm family favourite. It's only a small one, ideal for squeezing in amongst other activities. The museum depicts the changes to the NYFD over the years since it was first established in 1648 to today, as the second largest fire apartment in the world.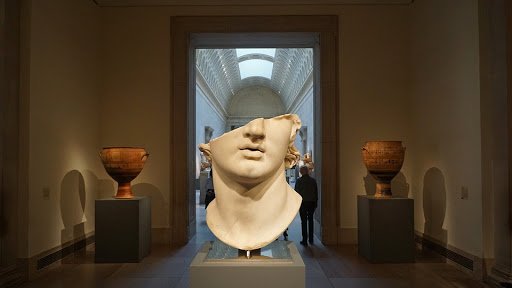 NYC Fire Museum, New York
19. Brooklyn Children's Museum
This was the first museum aimed at children to open anywhere in the world and it is still as appealing today as it was in the beginning.
Playing and learning is the key aim here, with activities taking place in water, sand and a vegetable garden amongst other things.
20. NYC Transit Museum
There is the quandary of whether anybody wants to take a subway train to go and look at old subway trains. Of course, the answer is yes!
It's not just carriages on display, there's old signage too as well as scale working models. Perfect for toy train enthusiast of young or old.
Also Read: 5 Things for Business Travellers to Do in New York
21. Museum of the Moving Image
Americans love their media, and this is an exploration of their relationship within a number of areas of the industry.
There are displays showing the process of filmmaking as well as a cinema demonstrating the finished articles in all their glory.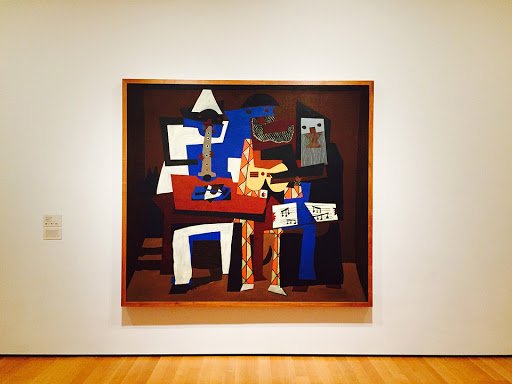 Museum of the Moving Image, New York
22. International Centre of Photography Museum
In Midtown West but catch it while it remains. Despite only moving here in 2017 it'll be off again soon, moving to the Essex Crossing development. It's a popular museum which showcases works from all genres of photography. The reason for the constant moving is the never-ending growth of valuable pieces to display.
23. Bronx Museum of the Arts
Another great example of a fantastic museum that is free to enter. The Bronx Museum of the Arts is a multicultural exhibition which began life in 1971.
It showcases talent from street artists as well as those from within Latino, Asian and African American cultures.
Also Read: 10 Unusual Things to Do in New York
24. Museum of Arts & Design
This museum is ironically located in a building that was formerly considered to be one of the ugliest in the whole city!
Described by many as a 'modernist eyesore', a makeover in 1998 and the MAD relocation into it led to it being a great example of 'it's what's on the inside that counts'.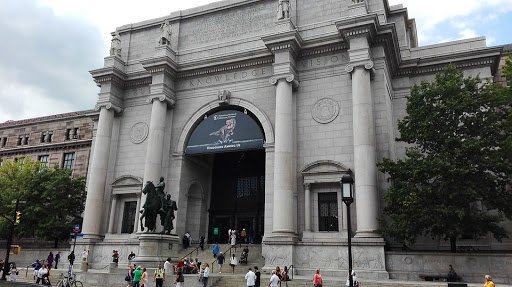 Museum of Arts & Design, New York
25. Queens Museum
The main attraction of this museum is a scale model of all five boroughs which make up the city of New York, but given it was built in 1964 for the World's Fair it is a little out of date. That's OK though, there is so much more to see here, especially since the huge expansion the museum had in 2012.
26. Museum of Sex
Using the shorter name to a cab driver probably won't hide blushes. "Take me to MoSex, please".
It has to be said that despite being a showcase for erotica and porn, the museum does delve into serious subjects such as human sexual behaviour and the changing of the genders.
Also Read: 15 Famous Beaches in New York
27. The Museum at FIT
Quite simply one of the most impressive collections of clothing and accessories to be found anywhere in the world. Some of the outfits on display here date back to the 5th century and these are amongst 50,000 other costumes to see.
There are temporary exhibitions on all the time here, from designers past and present. The museum is a valuable reminder of the role that fashion has played in everyday lives over the centuries.
---
---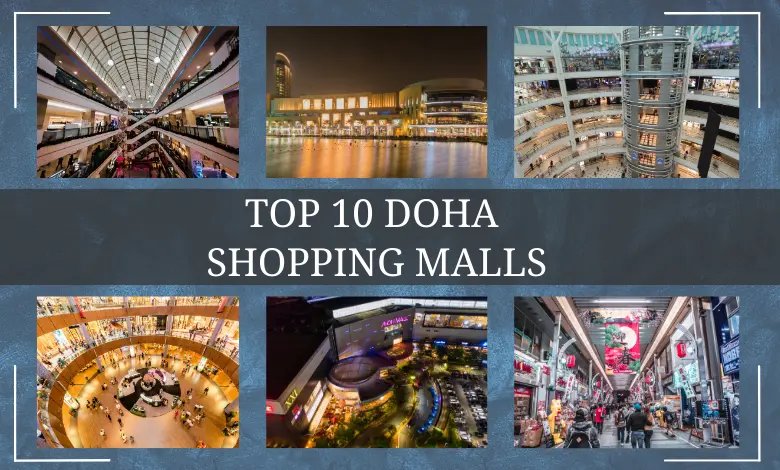 Top 10 Doha Shopping Malls for an Unparalleled Shopping Experience
Abhishek Kapoor
23 Nov 2023
With a strong retail landscape, the Qatar capital is the ultimate bliss for any avid shopper. And why not? The Doha shopping malls are a luring assortment that caters to your every wish, budget, and taste. Besides being desirable shopping sanctuaries, they ar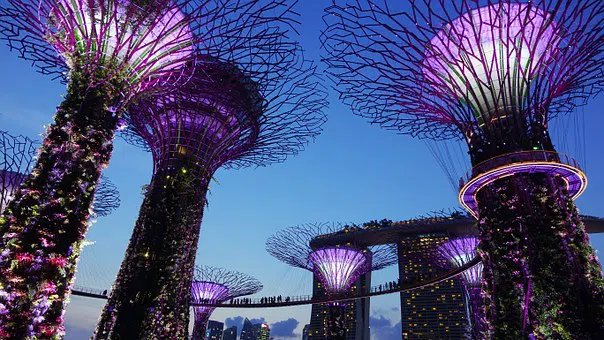 10 Best Parks in Singapore to Explore Natural Beauty
What do you think of when you think of Singapore? The endless rows of skyscrapers? The hustle and bustle of one of the most populous areas on the planet? The efficiency of the public transport system? The immaculate cleanliness? To be honest, you could think o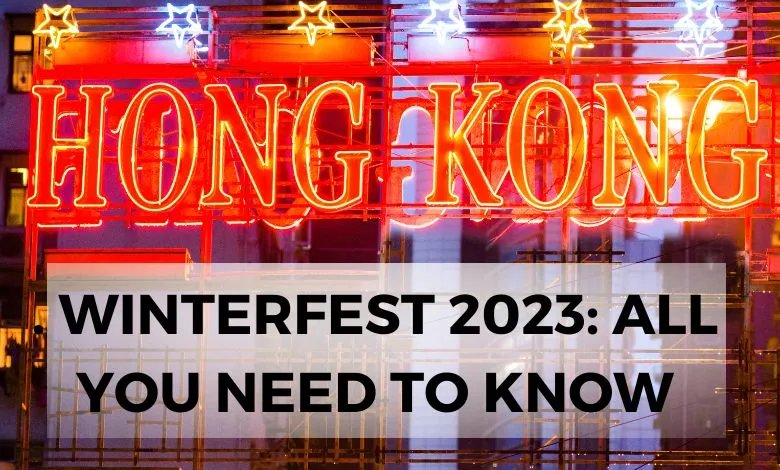 Hong Kong WinterFest 2023: All you need to know
Mugdha Kilnake
23 Aug 2023
Hong Kong WinterFest 2023 is one of the most anticipated celebrations in the country. A grand festival that transforms the city into a winter wonderland with dazzling lights. It usually takes place in the months leading up to Christmas and continues until the