THE YEAR THAT PASSED AT THESQUA.RE
2015 is almost over and we've had an exciting year here at thesqua.re, especially in the last 2 quarters of the year after we rebranded from House of MoLi to thesqua.re.
We want to wish you all a very merry christmas and a happy 2016 and thank you for the year that passed!
What happened at thesqua.re in 2015?
1. We increased our London portfolio considerably and entered some completely new areas in London such as Notting Hill and Nine Elms, Battersea.
2. We became the first UK Serviced Apartments provider to secure investment through crowdfunding.
3. Our Paris and New York networks grew - and will grow even more in the first quarter of 2016.
4. We received the Highly Commended 'Industry Breakthrough' award at the annual ASAP convention.
5. Our loyalty scheme was kicked off, giving all online bookers loyalty points that can be used as savings on future bookings.
6. Our tech, creative and marketing team grew significantly in London and India to constantly improve our tech offering and user experience.
7. CEO and Founder Sid Narang kept himself incredibly busy and was featured in Asian Wealth Magazine as one of their 'Top 5 Ones to Watch', as one of Property Week's "Forty under 40" property professionals and as a speaker at the NOAH Conference in London.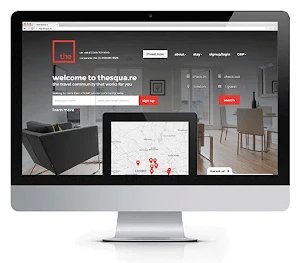 8. Probably the most important happening in 2015 - we rebranded to thesqua.re.
9. We started hosting community events for our residents in London - something we will pick up even more in 2016.
Big thanks to everyone who took part in our journey in 2015. We wish you all a very merry christmas with the ones you love and a happy 2016.
See you in the new year.
Best wishes,
the team at thesqua.re
---
---