Things to Do in Boston in Summer 2022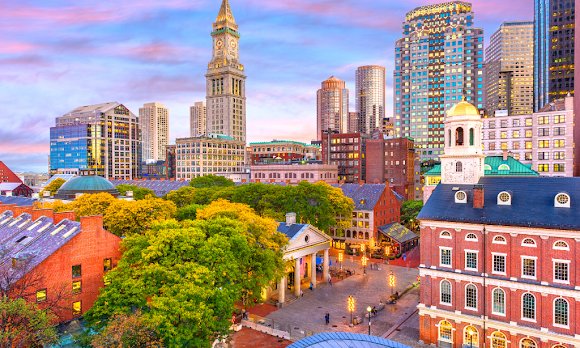 Boston is the capital of Massachusetts.
After two years of staying at home for the pandemic, it is finally time to plan a trip. With summer right around the corner, Boston is one of the best places you can visit. There are a number of things you can do, including taking walks on the beaches, cruises, enjoying outdoor dining spots, and a lot of other things. The good thing here is that most of the things you can do here are free.
You can enjoy the amazing parks and seep in the greenery as well. If you are here during the 4th of July, you can enjoy several fireworks on the beach. The warm nights and hot days make July the perfect month to enjoy the beaches in Boston.
However, with so many things to do, an itinerary is absolutely important to ensure that you make the most of the trip. If you are planning a trip to Boston, this article can be quite helpful.
Here mentioned are some things that you should definitely not miss out on doing when in Boston:
1. Summer Concerts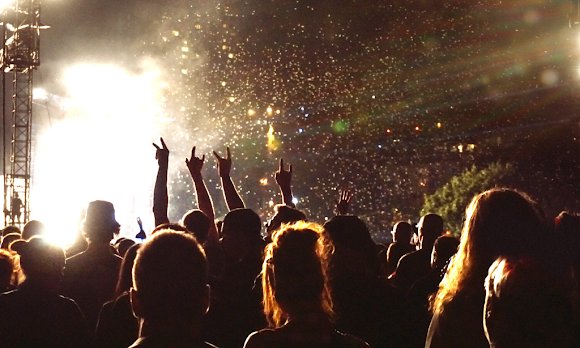 Summer Concerts, Boston
This is one such thing that most people visit Boston for. Boston is very well-known for the many concerts that take place during the summer weather. You can be a part of the several music festivals here, which often include megastars of the industry. In addition to that, the weather only makes the whole deal a lot better. Whether you are a fan of the artist or not, the experience is surely something you should not miss out on, especially if you are there with your friends or partner. Boston in summer is a whole repository of events. Check them out before visiting.
2. Whale Watching
Whale Watching
Another common summer activity in Boston is whale watching. These humongous yet mesmerizing creatures surely look heavenly in person. People often visit Boston during the summer for this, since the temperature makes it a perfect activity to do with your friends and family. The Stellwagen Bank is one of the places where most people sight whales. However, that is not all. Alongside different kinds of whales like humpbacks, minke whales, and finbacks, you might also get a chance to see dolphins. This is surely one of the better things to do in Boston in summer.
Also Read: Moving to Boston: What to Expect
3. Food Tour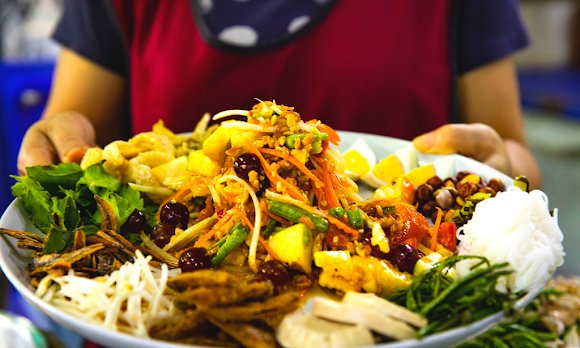 Food Tour, Boston
What is a vacation without some delicious food? If you too are a foodie, Boston will surely not disappoint you. Boston is famous for its lobster rolls during the summer season. The hot weather perfectly complements the delicacy, and you will absolutely love the experience. However, if you are looking for the best lobster rolls in Boston, two of the most famous places selling them are Cape Cod and Coastal Maine. They also have several other seafood items here that can accompany your lobster rolls. This is also one of the most exciting things to do in Boston in summer.
4. Community Boating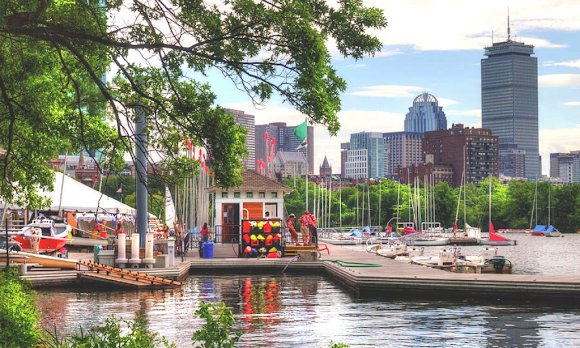 Community Boating, Boston (image courtesy: pixels.com)
Another great thing to do while you are in Boston in summer is going out for a boat ride. The cool breeze from the lakes is really soothing in the hot weather, and you will surely love the experience. Boston is known to be home to the oldest and greatest public sailing center. In addition to sailing, here you can also indulge in a number of water sports while you watch the beautiful city skyline from Charles River Esplanade.
Also Read: Discovering Boston: Relocating Tips, Guide & Practical Advice
5. Visit Beaches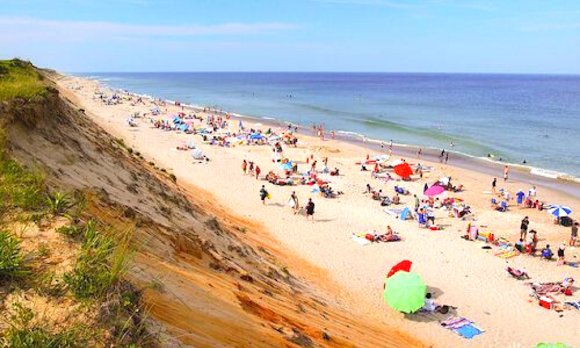 Marconi Beach, Boston (image courtesy: bostoncentral.com)
Many people do not know this, but Boston is home to a number of beaches, which are perfect for visiting during the summer. Whether you are here for an exciting time or just to relax, you should not miss out on beaches from your itinerary. You can take a walk with your partner or family or just lie down to soak in the sun. However, out of the many beaches, you can find here, you will surely love the ones in Rhode Island and Maine. These are also located in the city, which helps save a lot of time. Boston in summer is a wonderful time if you love the beach-life that is!
6. Dining Outside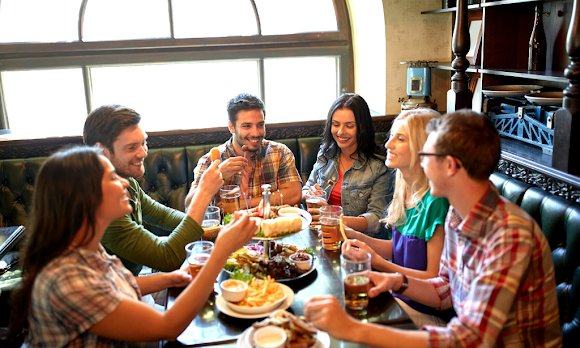 Dining Outside in Boston
You absolutely have to go outside and eat when in Boston. There are many great options you can find here serving the delicacies of Boston. Not only that, but many of the restaurants here have amazing décor and views, which only makes the experience a lot better. However, dining out in Boston is best experienced at night, especially during the summer. The beautifully lit city looks rather mesmerizing at night.
Also Read: Boston Business Trips: What to See Whilst You're in Boston
7. History Walk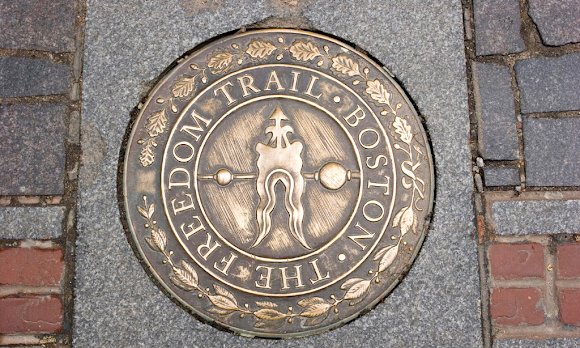 The Freedom Trail in Boston
When in Boston, you should also indulge in knowing the history of the city. This 2.5-mile walk is exactly where you should be for that. This freedom trail is one of the best places you can visit in Boston City. If you are a history fanatic or just fascinated with the history of Boston, the history walk is the perfect solution. On the other hand, if you are just there to relax with your friends and family, this can be quite a soothing walk. This will give you an experience that you cannot get in any vehicle or tour.
8. Garden Strolling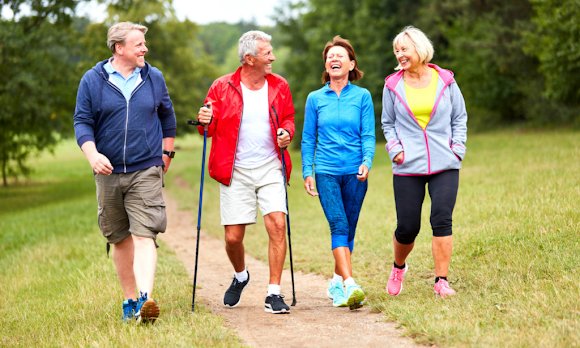 Garden Strolling in Boston
Boston has a number of beautiful gardens, perfect for people who are looking to chill there. You can find both private and public gardens, which are quite exciting to visit and can be the perfect end to your trip. This is even better if you visit the gardens in summer, as this is the time when the flowers bloom. The beautiful colors often leave you feeling elated and have a positive impact on your psyche. If you are even slightly interested in gardening or you should not miss out on visiting the many gardens in Boston and Cambridge. You can also visit certain other parts of the city like the South End, Fenway and Beacon Hill.
9. Outdoor Patios
The trip to Boston is not finished without spending time in the outdoor patios, which almost every restaurant and café has here. These lounges are the best place to spend some time alone or with your loved one while also enjoying the cityscape. Away from the busy streets in an open-air environment, you will surely enjoy yourself with some tea and snacks on a beautiful evening in Boston with amazing views.
Also Read: Boston: A History Built on Sport
10. Ice-Cream Tour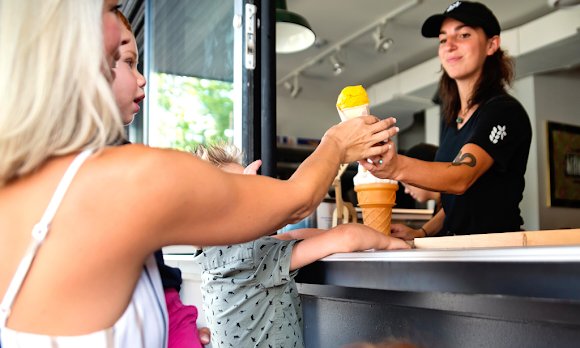 Ice-Cream Tour in Boston
Lastly, the most fun thing to do in Boston during the summer season is going for ice-cream tours. The best places you can visit to satisfy your sweet tooth are Picco and Toscanini's. You have to try a scoop of the gourmet ice-creams there when in Boston. You will find a lot of flavors here, each better than the last one. This is truly a relief during the summers in Boston. This is one of the most popular things to do in Boston in summer.
These are some of the activities you can indulge in while visiting Boston during the summer season. That being said, make sure you create an itinerary before you go, as that can help you plan your holiday better. You can take references from the list mentioned here to better do so.
It will also allow you to book accommodation, car rentals, and other necessities accordingly. All in all, whether you just want to take some time off from the monotony of your work life or looking for a fun weekend with your friends, Boston has everything you need and can be quite fun with the right people. All you need to do is check out short term rentals in Boston that will cater to your needs and make the initial settling-in process smooth while giving you a comfortable experience throughout your entire stay.

---
---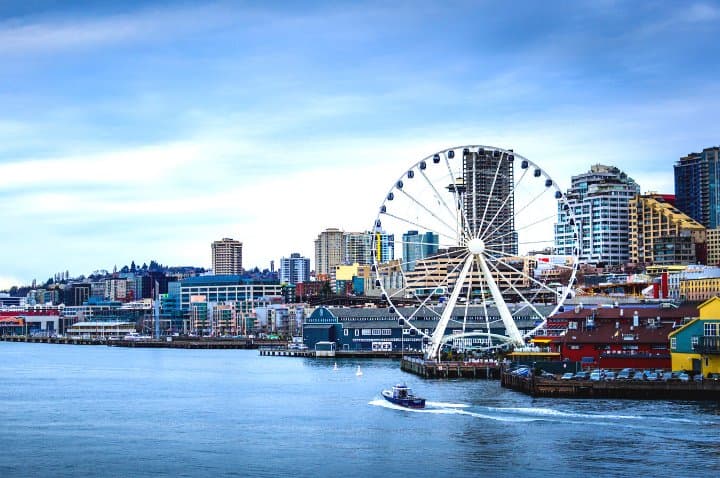 32 Best Things to Do in Seattle This Summer
Seattle, Washington Seattle is one of the most iconic American cities that you can visit with your friends and family. You can simply take off to this amazing destination and book furnished apartments in Seattle online. Plan your summer itinerary, make a list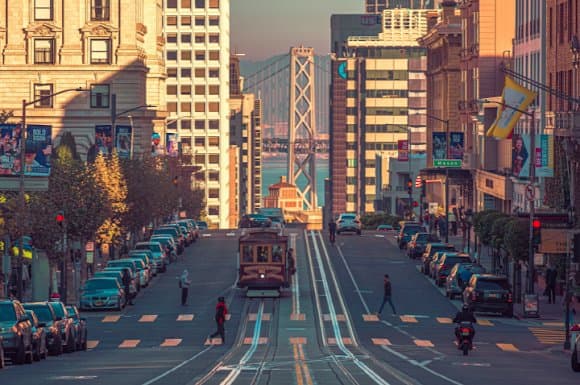 What to See in San Francisco in April
San Francisco, California Golden Gate Bridge has made San Francisco famous. There are other landmarks like steep streets, Alcatraz, and Full House which have made it well-known on the world map. The city is one of the largest in the United States placed at nu
10 Best Thing to Do in Hong Kong Chinese New Year Eve 2022
The lunar New Year or the Chinese new year in Hong Kong will fall within 1-3 February, 2022. The Chinese New Year is usually celebrated on a grand scale in Hong Kong with as much festivity as seen in many parts of the world on 31st December, 2021. Have a Look
1 Comments
Boston Elevator Repair
As a Boston native, I can confidently say that the city truly comes alive during the summer months, and I love taking advantage of all the exciting activities highlighted here. Anyway, I'm looking forward to the summer 2023 list. Boston is just a vibrant and exciting city with plenty of activities to offer visitors and residents alike.
---