Visiting Asia on Business: Tokyo, Singapore and Hong Kong
---
Far from being an up and coming area for business, Asia has now become one of the most significant parts of the world to travel to with work.
Tokyo, Singapore and Hong Kong started the trend and are now established as the most important Asia business hubs in the continent.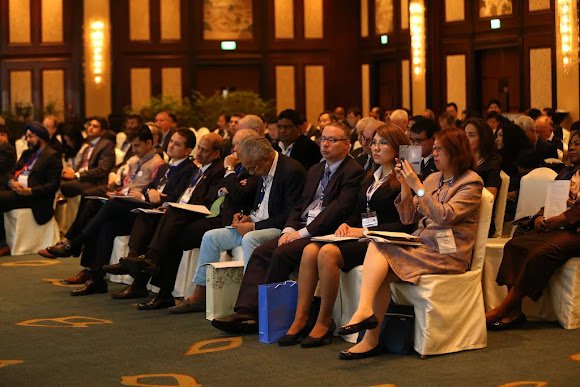 Asia Business Hub
Here's a a Quick Guide to Travel to Top 3 Asia Business Hub
1. Tokyo
Tokyo is the capital of Japan and the centre of activity for the country's government and commerce. The administrative departments that run the country can be found here alongside many Japanese and multinational companies, some of who have their head offices here.
Thesqua.re has many serviced apartments in Tokyo but knowing where to stay is key. Tokyo has 23 wards in the Central Area and each one has it's own industry type. In other words, what industry you are working in will directly impact which area you should be staying in, in order to be closest to it.
For example, Chuo Ward is where the bulk of financial companies can be found. The Bank of Japan and the Tokyo Stock Exchange are based here too.
If you work in retail you might also want to stay in Chuo too, as Tokyo's premier shopping district is found here in Ginza.
Also Read: Top 10 Facts About the Tokyo Imperial Palace
Minato Ward is the base for many overseas corporations and is the preferred area to stay for foreign visitors and expats. The reason being is that foreign companies get financial support and tax discounts for basing themselves in this area.
When doing business in Tokyo, it is vital to understand Japanese business etiquette. This includes waiting to be told to sit down, seating arrangements and elevator entry in order of status, not wearing your coat indoors, not pocketing business cards immediately and of course the knocking rule.
When entering a room it is customary to knock three times, not two. You only knock twice if you're seeing if a toilet stall is free!
2. Singapore
Business culture is deeply ingrained into Singaporean culture itself, and etiquette can be complex to the first timer. This is due to the fact that Singapore is a city made up of global citizens, many of whom are first generation Singaporeans themselves.
It's a highly organised and well functioning melting pot but it can be a minefield. Knowing Chinese, Arab, Malaysian and Indian business etiquette as well as many Western cultures is a lot to be prepared for. Building a successful business relationship could depend entirely on cultural nuance.
Also Read: Latest Singapore Travel Restrictions & Guidelines (Covid-19)
There are however some simple rules to follow.
As in Japan, the business card is held in high esteem and should be the first thing exchanged when meeting someone for the first time. Make sure your card is clean, not worn and offered with both hands.
When receiving a business card read it, then leave it on the table unless you have a business card holder. NEVER put it in your back pocket, this is insulting.
Always be punctual to meetings and always follow the lead of the most senior person in the room. Men usually shake hands, as do women, but be aware that Malay women do not shake hands. Indian and Malay men may also refuse to shake hands with women.
Also Check: Top Business Events in Singapore 2021
If you want to ensure you're not late to your meeting consider renting a serviced apartment in Singapore. Thesqua.re has them in various locations across the city.
In Singapore social media is king and you are expected to know your online etiquette. Be aware of what you post as it will be perused. It is also worth remembering that emails are expected to be very formal, keep those emojis off the page!
3. Hong Kong
To be a success in business as an expat in any of these destinations you always have to be able to adapt to new rules and ways of doing things wherever you may be.
As with Tokyo and Singapore, Hong Kong has its own unique ways in the world of business.
In Hong Kong it is customary to give a receive gifts during business meetings, especially the first time you're meeting someone. There are however some gifts you should avoid giving.
Clocks and handkerchiefs should not be offered as local people link them to death, similarly anything coloured white, black and blue for the same reason.
The Chinese also find the number 'four' unlucky, never give things in fours. This is because the Chinese word for four sounds a lot like the Chinese word for death!
Don't give anything sharp as this signifies a 'severance' of a relationship. Don't give anything unwrapped as it is considered sloppy.
Also remember that the gift giving does not extend to civil servants or anyone who works in government as it could be considered a bribe!
In Hong Kong business meals are considered important so it's worth remembering some dining rules.
Also Read: Top 10 Hong Kong Attractions & Travel Guide
If you empty your plate it will be refilled. If you've had enough to eat then leave a small bit on your plate.
There will likely be lots of rice on offer, don't eat too much of it as it is considered a sign that you don't like the main meal on offer.
Also, never stick your chopsticks in a bowl of rice, never refuse a drink offered by your host (just leave it if you don't want it) and never, ever, blow your nose at the table!
If you're looking for a serviced apartment in Hong Kong to use during your stay, check out the thesqua.re who have accommodation all over the city.
---
---
Leave a Reply
Your email address will not be published. Required fields are marked *