If there's ever a city that loves its ice cream, it has to be New York. New Yorkers go mad for the stuff and the range of ice cream available is probably unrivaled anywhere else in the world.
New York is often the place where people find out that ice cream needn't be cold, soft and sweet. It can also be sour, salty or spicy. It can be gelato, soft scoop, sorbet or a hundred other things too.
Then there's the sauces, chocolate (hot or cold), strawberry or toffee, the toppings, nuts, flake or wafer. Then there's even the choice of the container it comes in. A carton or an edible cone?
The endless ice cream shops of New York City have it all, but what are the best ice cream parlors in New York? Here's a selection.
1. -321° Ice Cream Shop – Brooklyn
An ice cream shop normally consists of a glass counter containing multiple ice cream flavors with a choice of having it in a carton or a cone. Not here.
-321° Ice Cream Shop freezes the ice cream while you wait, so everyone they serve is 100% fresh.
The ice cream is flash-frozen in a process that uses liquid nitrogen, hence the name of the shop. For an extra dollar, the ice cream can be served in a nitrogen cup, which keeps the ice cream cold by enveloping it in a cool, steamy vapor.
2. Sugar Hill Creamery – Harlem
One of New York's many family-owned ice cream parlors, everything here is homemade and comes in small batches. The only problem with that is that they don't always have people's favorites in stock. On the plus side, there's always something new to try.
The flavors are often weird and wonderful too. Take the pea and rhubarb flavor. There are not many other places that serve a flavor like that!
The ice cream can be ordered with brownies or cookies too. These aren't made on the premises but are brought in fresh every morning from local bakeries.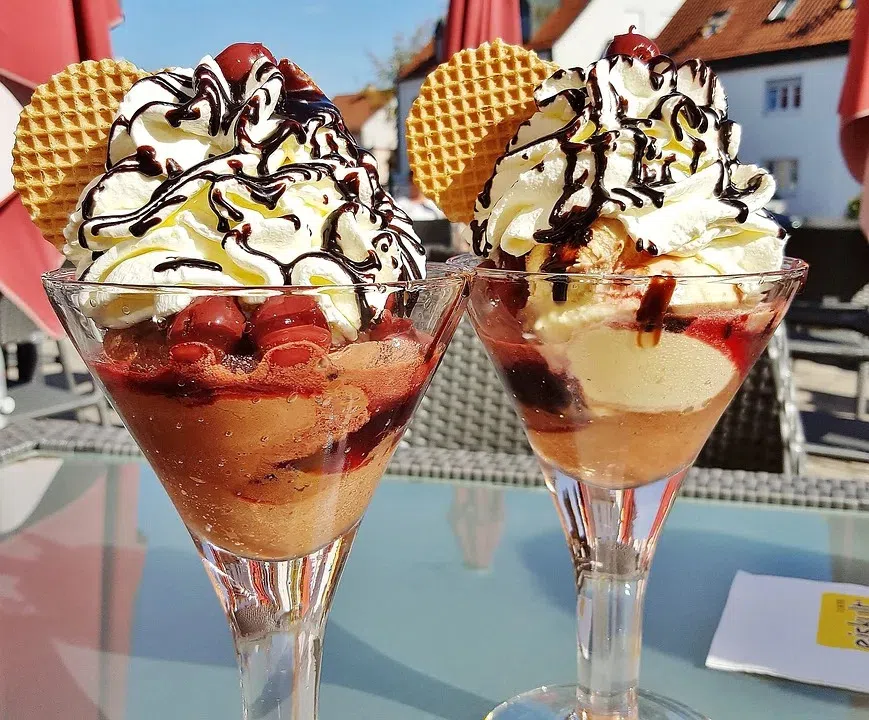 3. Emack and Bolio's Ice Cream – Brooklyn Heights
A national and international kosher ice cream shop that was born in Boston as an after-hours hang out for musicians. Now it has spread across the country as well as the far east in places such as Thailand, South Korea, The Philippines, Malaysia, Indonesia, and China.
The general feel of the place is wacky, even the name comes from two random Boston homeless guys! The flavors are endless and positively strange, but always delicious.
Read More: The Top Pizza Places in New York
4. Morgenstern's Finest Ice Cream – Lower East Side
This ice cream shop started out in life as a humble cart outside of a New York restaurant and is now part of a well-known chain.
The first shop opened in Rivington Street and can still be visited today, but the flagship shop on the Lower East Side is what makes it one of the best ice cream places to eat at in New York.
There are nearly one hundred different flavors to choose from as well as a number of ice cream cakes. Even people who only like vanilla can be entertained here too. there's plenty of varied flavors derived from the classic to try.
5. Taiyaki – Brooklyn
As well as Brooklyn, this parlor also has two other outlets in the city and it's great for anyone who wants to find a little bit more excitement in their ice cream treats.
Cones are old hat, waffles too, but how about a fish-shaped cone or waffle that's made fresh on-site?
The ice cream takes a back seat here, the chewy waffles with fillings such as fruit or custard take center stage instead.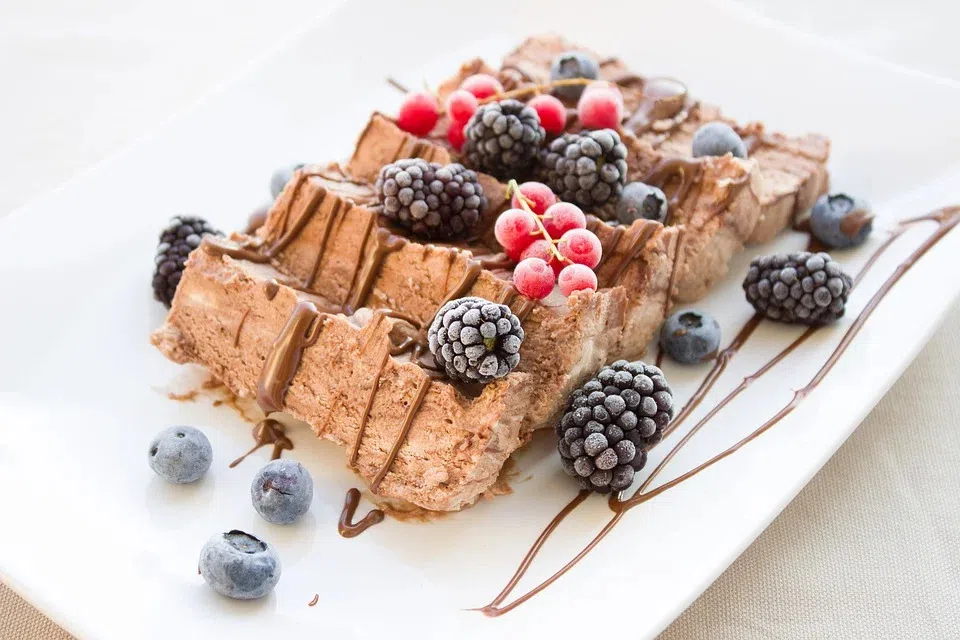 6. Oddfellows – Manhattan
For anyone who has experienced, whether that be first or second hand, the unusual cravings of a pregnant woman. Oddfellows was born out of the cravings of one such lady, who just so happens to be the wife of one of the founders of the parlor.
Sure there's cherry, chocolate, vanilla and strawberry flavors, as to be expected. But there's also a lime tarragon sorbet to try too. For people with strong stomachs, or perhaps round pregnant ones, there's also the extra virgin olive oil ice cream?
7. Grom – Midtown West
The list wouldn't be complete without at least one traditional Italian gelateria. This one is particularly traditional as it only uses authentic ingredients. In this way, the gelato recipes can remain the same as they have done through generations of Italians.
The traditional flavors are all here, both gelatos and sorbets. The unique thing about the latter is that the fruit sorbets are only served as and when the fruit is in season. Guaranteeing the best possible taste.
8. Soft Swerve – Allen Street
Ice cream shops in New York are two a penny. they're everywhere and each one is claiming to do it that little bit different to the next one. Each one is claiming that it serves the most flavors, or that it serves its ice cream on a cookie, in a croissant or in a pair of old trainers (maybe?)
Soft Swerve is different in that it doesn't claim any of these things. It's a basic ice cream shop serving a few flavors and toppings, but doing it exceedingly well.
The creativity is left up to the customer who is allowed to make up any concoction that comes to mind.
Read More: Top 5 Places to Try Bagels in New York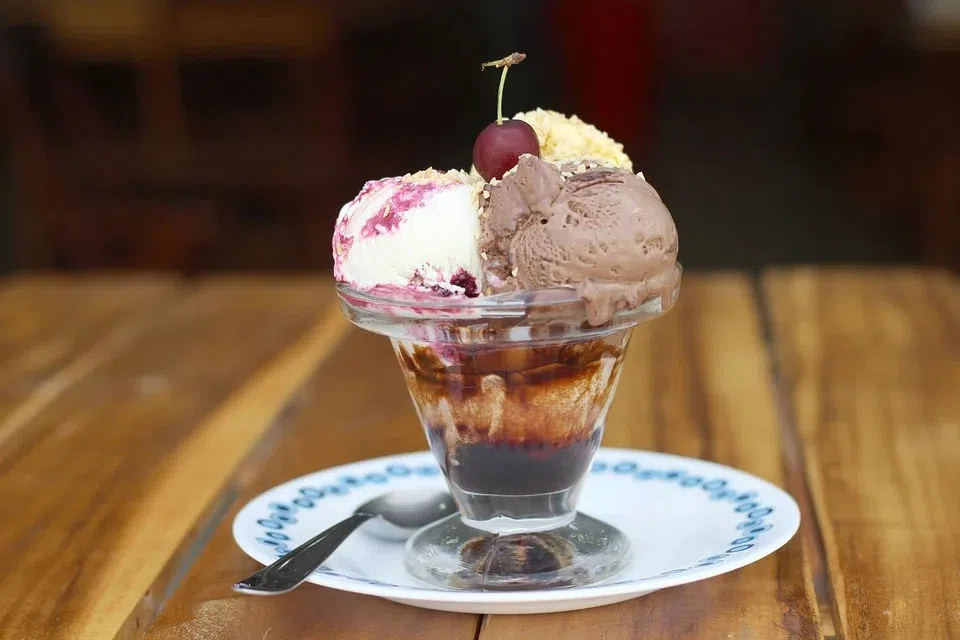 9. Al Naimat – Jackson Heights
Al Naimat is for all intents and purposes a Pakistani Restaurant. Not necessarily a place people would ordinarily choose to go to in order to enjoy great New York ice cream.
The kulfi bar here will make people change their views on the desserts page of an Indian/Pakistani restaurant. This is probably the most genuinely unique ice cream shop on the list. It's gooey, it's chewy and the wonderful smells are like nothing else experienced.
10. Sedutto – Upper East Side
An ice cream parlor with plenty of experience, Sedutto has been on First Avenue for more than thirty years. It serves every traditional flavor of ice cream and frozen yogurt imaginable.
There's also a few less than traditional but must try flavors too. The wine ice cream and sorbets are actually alcoholic, so not suitable if driving around the city!
For anyone not into boozy ice cream, there are traditional desserts available too, including malts and floats.
11. Sundaes and Cones – East Village
The sheer volume of shops for sweet tooths that can be found in the East Village makes it quite difficult to narrow them down to a select few. However, Sundaes and Cones should easily make any list of the best ones.
Some ice cream parlors try to wow with their decor and gaudy displays. Sundaes and Cones do no such thing, instead of concentrating all their efforts on their wild, experimental flavors. Black sesame seed flavor and wasabi ice cream are two of the standouts.
Read More: 10 Unique Street Foods You Must Try While You are in New York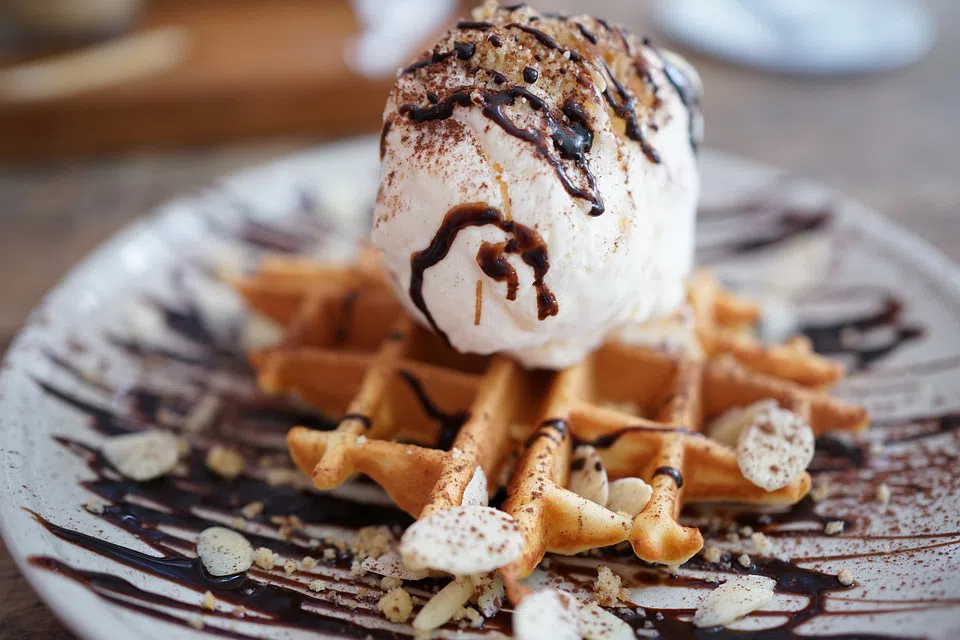 12. Ample Hills Creamery – Brooklyn
One of the newer recommendations on the list, Ample Hills Creamery has only been established since 2011 but is already one of the most recommended ice cream parlors in New York City.
It's a winner for anyone who is particular about the ingredients that go into their food. The cows that produce the milk for the ice cream are all grass-fed and the milk itself is hormone-free.
The parlor offers one-pint takeaway options too, so their Ooey Gooey Butter Cake specialty can be enjoyed at home too!
13. Big Gay Ice Cream – Grove Street
A stalwart of the New York City ice cream scene since 2009, this is a stand out ice cream parlor with a standout name.
The store name is a nod to the old school meaning of the word 'gay', namely happiness, and happiness is surely what ice cream is all about? Of course, the name is double-edged and is also a statement from the two men who co-founded and run it.
The flavors here are so good that it's a struggle to choose just one to try. Fortunately, they rotate every week, so patrons are constantly forced to try something new.
Read More: New York Travel Tips – What to Do See, Costs & Ways to Save
14. Eddie's Sweet Shop – Forest Hills
No list of New York City ice cream shops would be complete without the inclusion of Eddie's Sweet Shop, apparently the oldest ice cream parlor in the city. Eddie's has been open for around one hundred years.
Surprisingly, it doesn't boast about this fact, preferring instead to let its ice cream do the talking. Inside though, its age is apparent. It hasn't got fancy 1950s style interiors, real or otherwise. Its decor outdated that by some distance and has barely changed since it was first opened.
Even the menu is similar. There are no fancy flavors here, the eighteen flavors it stocks are all pretty familiar, but no less tasty.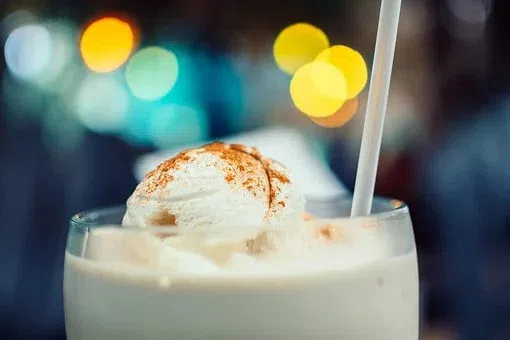 15. Il Laboratorio del Gelato – Lower East Side
Situated in a modern and industrial tasting room, this fine ice cream establishment offers you to taste over 40 flavors from its 200 repertoire that includes the likes of wasabi, vanilla-saffron, avocado and a wide array of chocolate flavours, and even fruit sorbets.
To say that you are spoiled for choice here would be the understatement of the century, but you will surely find something that tickles the taste buds and sets you off into the ice cream indulging fantasy that you love so much.
16. Davey's Ice Cream – East Village
Another one of East Village's prime picks for a dollop of the best ice cream in the city, you will be more than satisfied by the tasty classics like Salted Caramel and Roasted Pistachio. Plus, you will adore the new additions like the Speculoos and the Peanut Butter Pie Milkshake.
Whatever you pick here, your love of ice cream will hit a new level and you'll be coming back for seconds in no time at all.