Top 12 Melbourne New Year's Eve Events 2021
---
New Year's Eve in Melbourne is a big event that is known the world over. The events range from the spectacular fireworks in the city and dockyards to cruises and parties in different restaurants and clubs. It is summertime in Australia which is normally a pleasant climate for both indoor and outdoor celebrations. Even though the threat of the Covid-19 pandemic is still not over and some restrictions are still on, Melbourne is gearing up with lots of events to bid farewell to 2021 and usher in 2022 with new hope of a disease-free world.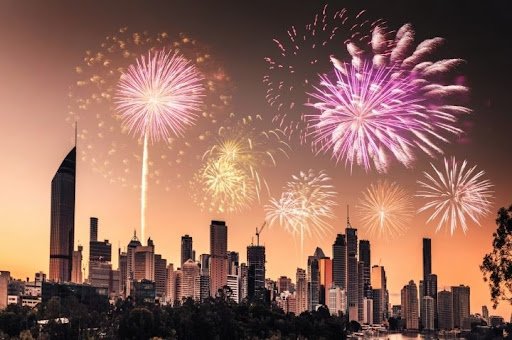 Fireworks on Melbourne New Year Eve
There will be a myriad of events for everyone in Melbourne on New Year's Eve. Events with the DJs, bands or even Karaoke having different themes like masquerade, black tie, casual, beach parties etc and even cruises in water may be there. Many restaurants cater to all sorts of people celebrating New Year's Eve - the party animals, to families with kids and elders.
Have a Look at Handpicked Top 12 Melbourne New Year Eve 2021 Events For You
New Year's Eve Fireworks Display along the Yarra River and Docklands - This is the most popular event in Melbourne and many flocks to the city to witness the event. The main locations to see these fireworks are:

Free music and entertainment with Fireworks at 9.30 pm

Yarra Park near Melbourne Cricket Ground.
Footscray Park, Maribyrnong.

DJ music from 9 pm to 1 am with the fireworks display at midnight:

Docklands near Southern Cross Station
Treasury Gardens near Parliament Station
Ki g's Domain near Flinders Street Station
Flagstaff Gardens near Flagstaff Station.

New Year's Eve Fireworks Dance Cruise by Victoria Star Cruises at the Docklands - View Melbourne's incredible fireworks while cruising around the Docklands with non-stop entertainment and substantial finger food and drinks.
New Year's Eve Masquerade Party at European Bier Cafe & Set Rooftop Bar, Melbourne - A sensational party over 4 levels with extraordinary food and beverage packages and live performance.
Melbourne New Year's Eve Party 2021/2 at Arbory's ' A Night of Versace' - You dress up in your finest Euro Glam with gold, colours, patterns, sequins, leathers, silks or you can come any way you want. The party starts at 8 pm at both their waterfront venues with unrestricted drinks, best local DJ music and live performance till 12.30 am. There are different packages to book from.
New Year's Eve in Melbourne at the Vibrant Riverside BangPop Thai South Wharf - They serve delicious and fresh Thai food. Indulge in a sharing feast that includes a welcome drink of Mumm Petit Cordon Premium Sparkling.
New Year's Eve Dinner in Melbourne at Reggio Calabria Club in Sala Reggio Ballroom - They serve authentic 'Member's Lounge' curated Italian food. Guests have the option of selecting Lower ground level Sala Reggio Ballroom for private parties having 1- 12 guests per table. They also offer free high chairs for Toddlers.
Saint and Sinners Ball – This ball is kept in an undisclosed CBD location, as an adults-only party where the dress theme of each party requires couples to dress up in erotic outfits and have fun meeting like-minded folks while dancing away to some great music.
NYE Melbourne Millennium Party - Bring in the New Year like it's 1999 and enjoy the millennium themed party. Come in the 2000s attire and get party favours like glowsticks and candy necklaces on entry. Get to the Covid- safe dancefloors with DJs spinning 1999 tracks and make yourself comfortable with a few shots of Cowboy, Midori Illusions and plenty of Will Smith.
Miami Beach Party at the Boatbuilders Yard in South Wharf on the Yarra River - Their packages are all-inclusive of food and drinks with DJ and roving entertainment. They offer unlimited beer, wine, bubbles and some tiki cocktails along with bite-size and other food options at their outdoor and indoor beer garden for adults only.
NYE Rooftop Soiree at the Albion Rooftop in South Melbourne - This is one of the most gorgeous All-Star New Year's Eve parties in Melbourne. Enjoy with the VIC AHA awards winner. They have varied packages with options of Club entry, VIP Rooftop and Booth options. The VIP option includes premium food and beverages. Melbourne's top DJs are in charge of the entertainment.
Singles Night on New Year's Eve at the Groove Train Plenty Valley - Meet other singles at this NYE event and usher in 2022 with fun games like ' getting to know you and others. Dress smartly to impress. Get a Mark Anthony crafted cocktail or a choice of beer or champagne as a welcome drink. Dance to contemporary music and enjoy the last night of 2021 to the fullest. The best part is that the proceedings go to the Starlight Foundation.
GLITCH Gaming and Poo Culture Nightclub at Inflation Entertainment Complex - It is held over four levels with all sorts of games like video games, board games, cosplay, comps, trivia, geeky drag, animal lounge etc. This 18+ event include a themed menu, rock bands and two dancefloors. You can compete in teams of 3- 6 to win exciting prizes, learn to play Magic The Gathering, etc. There are a lot many options to win exciting prizes as you bid 2021 goodbye.
There are a host of other events happening on the 31st December 2021 night. In Australia, the Melbourne New Year's Eve Party events are the second largest in the country. Measures are being taken to make the New Year's Eve celebration in Melbourne COVID safe till now:
Face masks are mandatory for people aged 12 and over.
You will need to show evidence of being fully vaccinated to enter some venues.
Gatherings
Indoors for up to 20 peoples
Outdoors for up to 50 people gathering together
The density limit is one person per 4sqm.
Proper sanitisation at frequent intervals.
So what are you waiting for? Reserve Melbourne furnished apartments of your choice much before the New Year's Eve Party season to avoid disappointment!
---
---
Leave a Reply
Your email address will not be published. Required fields are marked *