One Year of Brexit and Its Impact on the Economy
---
One year on from one of the most contentious votes in democratic history, the fall out, arguments and recriminations are still going on. The truth is that they are expected to continue for many years, both before and after the separation actually takes place.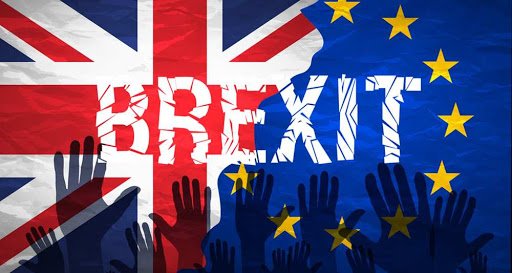 There's plenty of speculation, plenty of scare stories and an equal amount of denials, but what exactly are the cold hard facts? What tangible things have actually happened to the British, European and Worldwide economies in the year since the British people spoke? What are the genuine fears about the economic effect of Brexit and what do those fears look like in numbers?
There are certainly some worrying figures with regard to jobs that are based within the UK. In the financial sector alone it is estimated that up to 20,000 roles could be affected, with 50% of those roles possibly being transferred out of the UK completely. It has to be pointed out that this is not a job lost, but the cost of relocating an employee from one country to another can run into the tens of thousands.
It is costs like these which go some way to showing exactly what the impact of Brexit is on the global economy.
Most of those jobs being moved are predicted to be in the banking sector, with Deutsche bank alone predicting to relocate up to 4,000 personnel to Frankfurt. Indeed Frankfurt and Berlin are the most popular locations with regard to relocating employees from London, with Dublin, Luxembourg, Madrid, Paris and Amsterdam the other favourite places after these German cities.
A weak pound has had a devastating effect on a lot of businesses within the UK and is seriously affecting the bank balances of Brits who want to holiday abroad. However, a weak currency obviously doesn't mean doom and gloom for everyone.
A weak pound has seen tourism to the UK increase in record numbers which has led to record profits for businesses associated with the tourism industry. Shops, hotels and restaurants have enjoyed huge increases in turnover as visitor numbers increase and those visitors spend in unprecedented amounts.
Companies like Uber are also revealing record profits as money saving options such as ride sharing are increasing.
As a result of Brexit and the weakly performing pound, hotel prices across Europe are predicted to dramatically increase in 2018. In the UK they are expected to rise by up to 9.5%, but greater increases are expected in Ireland, Spain, Russia and Norway, the prices in the latter country are expected to rise by a huge 14%.
Looking at these prices it might make more economic sense to stay in luxury apartment accommodation on your next visit to London. With such a great value pound it's well worth investing in a bit of luxury for your accommodation, whether it's for business or pleasure, and thesqua.re offers a range of apartments across the capital to suit your needs.
To find out more about the effects of Brexit on the European Economy, see the infographic that was created by thesqua.re.
---
---
Leave a Reply
Your email address will not be published. Required fields are marked *