A Quick Guide to Edinburgh Fringe Festival
Edinburgh has diverse and beautiful festivals taking place every year. The Edinburgh Fringe Festival is one of the biggest draws here. You should learn more about this festival before visiting. Here is everything you should know about the same.
About Edinburgh Festival Fringe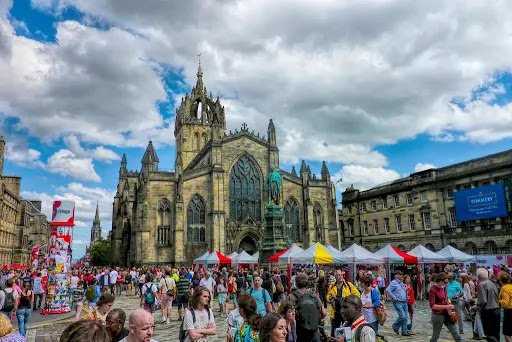 Image Credit: iexplore.com
The Edinburgh Festival Fringe is one of the biggest cultural celebrations worldwide. Edinburgh City transforms into a vibrant paradise for three weeks. Talented performers and artists enthrall audiences throughout this period. There are many shows that cater to all preferences. The popular Edinburgh Fringe Festival hosts several big names as well. The event includes children's shows, dancing, theater, and more. Other attractions include opera, musicals, circus, and comedy.
Edinburgh Fringe 2022 Dates
The dates for the festival are the 5th to 29th of August, 2022.
What to do in Edinburgh Festival Fringe?
There are several attractions that you can check out at the festival. You will find theatrical performances like Fantastically Great Women Who Changed the World. Brown Boys Swim is another attraction along with This is Memorial Device. You can also look for serviced apartments Edinburgh nearby. This will help you access
the diverse attractions on offer. You can also take a closer look at the following:
1. Comedy – Al Murray: Gig for Victory is there along with 30 Years of Dirt. You can also check out Re-Enchantment. Another option is 100 Humans or Not for Anyone. Some other choices include Metaverse 4/20. You can also choose from Troy Kinne Live or Driving Around.
2. Music – You can also view Rage Against the Machine. You can also catch performances by The Chemical Brothers. Others include Little Simz and IDLES. PBH Free Fringe is another attraction with John Otway. First Edition- Helena Hauff is another attraction. Julie London Calling is also a big draw at the event.
3. Cabaret and Variety – This category has several performances including El Dizzy Beast. Others include She's Still Got It and more. Students from The Performance Academy in Scotland are a big draw. So are performers like Lucy Hopkins and Phil Kay.
4. Dance, Physical Theatre and Circus – Enjoy Ballet Freedom with the Kyiv company. Other draws include Beyond Signs: International Deaf Narratives. You can also check out Angel-Monster. Rock What You Got is also available.
5. Spoken Word – The New Town Theatre has the Cabinet of Dangerous Ideas. You will also love I'll Mak You Be Fain To Follow Me. This draws inspiration from Robert Burns' poetry. Another attraction is How to Be 60: Live! This is by Kaye Adams.
6. Shows for Children – These include Chores and Bedtime Stores. There is also Three Little Wolves and the Big Bad Pig. There is the coveted Children's Underground Ghost Show as well.
7. Musicals + Opera – Making a Murderer: The Musical is the top draw. You can also check out Godspell and Little Women. Other attractions include Good Enough and Ordinary Days.
Edinburgh Fringe 2022 Tickets
3,000+ shows are available for buying tickets online. The Society has announced tickets for 1,047 more shows. You can browse available tickets and book at edfringe.com. The first 283 show tickets were available in March. Then there were 796 for April and 1,281 for May. There are 3,131 shows available currently. The official programme launch is on 7th July.
Edinburgh Fringe Festival Venues
There are many venues for the festival. Some of them include the following:
28 York Place
40-42, Grindlay Street
Acoustic Music Centre @ UCC
Alba Flamenca
Argyle Cellar Bar
Army @ The Fringe
Arthur Conan Doyle Centre
Ashton Hall
Assembly Checkpoint
Assembly George Square
Bannermans
What are the Must-Sees at Edinburgh Fringe Festival?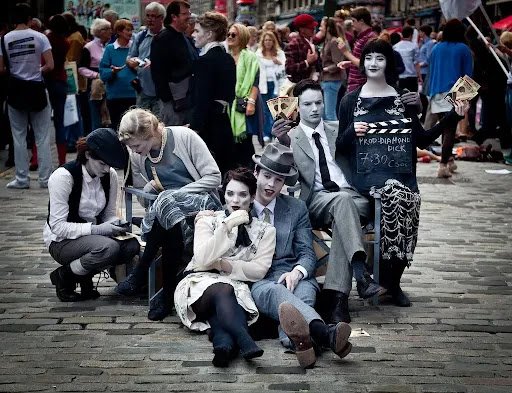 Image Credit: Pixabay.com
Some of the top draws include the following:
1. Sound Cistem – This draws on interviews of non-binary and transgender citizens (18-25). Lizzie Morris and Ayden Brouwers spearhead this disco. The people speak out with emotions and insights galore. The music adds to the crescendo while dance and gender combine.
2. Bloody Elle – This is one of the finest theatrical attractions. It offers a solo show by Lauryn Redding. She tells a fascinating story with music and anecdotes. The love story here is worth viewing.
3. May Son's a Queer (But What Can You Do?) – This is by Rob Madge. Catch this flamboyant display of solo perfection. Madge showcases a compelling tale here by all means.
4. Jordan Brookes: This Is Just What Happens – This is the numero uno project. This is by Jordan Brookes. The experience is life-changing. He offers a wonderful show for the audience. The stand-up format is not only about comedy. There are darker undertones to the performance.
5. This is Paradise – This is by Kate Regan. This woman talks about the men in her life. They include her teenage crush, father and husband. There is another charismatic senior. This story is another
compelling pick for the audience. The performance by Amy Molloy is superlative to say the least.
6. Tim Key: Mulberry – This is the story of a celebrity sealed away. This talks about Key's own professional dilemma. This talks about his cravings for craft beer. It also delves into his surprise TV quiz show appearances. He also showcases the five-foot teddy bear. This bear was his companion during the lockdown. He also offers several funny punch-lines for the audience. He reminisces on his past
glories. At the same time, his poetry and timing are impeccable.
Conclusion
The Edinburgh Fringe Festival is set to delight culture aficionados soon. You should look up all the details online before you visit. Book your serviced apartments Edinburgh in advance. Check for apartments near festival venues to reduce your hassles. Plan your itinerary beforehand and buy show tickets. Buy your travel tickets as well. The 2022 edition of the festival will be bigger and better than before. Catch the latest shows and treat yourself to a scintillating vacation here!
---
---
The New York St. Patrick's Day Parade 2023
Akanksha Verma
22 February 2023
St. Patrick's Day Parades in New York are some of the earliest and largest St. Patrick's Day Parade in the world. The first parade took place on March 17, 1762, which is fourteen years before the declaration of independence. St. Patrick's Day Parade will be h
New York in March 2023 - A Travel Guide
Andrew Dedman
20 February 2023
Times Square, New York New York, or New York City, is a very popular place to travel. It is a place which you can visit any time in any month of the year. The best time to travel in New York is in the March period, although you will also feel the enthusiasm o
Gulfood Exhibition 2023 in Dubai - Your One-Stop Guide
Elliott Troop
30 January 2023
Gulfood exhibition, the largest annual F&B sourcing event in the world since its founding in 1987, brings together F&B experts for five days of premieres, debates, and commercial agreements. At the Dubai International Convention & Exhibition Center, more than