New York Covid-19 Travel Restrictions in 2021
---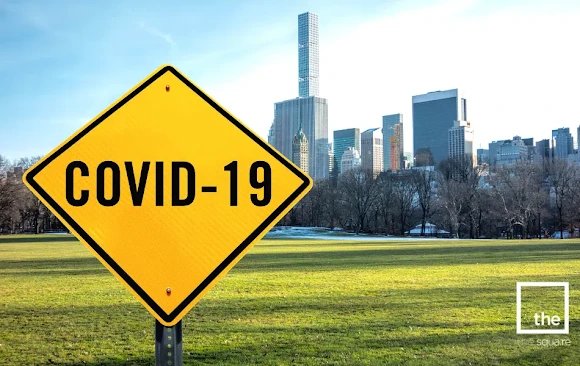 Covid-19 Travel Restrictions in New York
New York City is hopeful to bring back its hustle in 2021. The city has been the unfortunate epicenter of the Covid-19 pandemic in the U.S, with many restrictions in place that have lasted over a year. As New York begins to slowly relax restrictions, we want to go a little bit more in depth about the current situation and what to expect in the future.
As a responsible citizen and traveler, everyone is requested and expected to abide by the latest guidelines issued by the government of NYC.
What all Awaits you in New York City?
One of the most iconic skylines in the world, some legendary museums ever built - like the Museum of Modern Art (MoMA)- , the nostalgia of Central Park to the fancy bling of the Upper West Side, NYC has so much to offer. While the attractions stand intact, the footfall has taken a blow in the past year. Don't lose hope as a lot of it is coming back in action but with some necessary precautions such as mandatory face masks outside and more sanitation points.
TheSqua.re serviced apartments are scattered across the most loved neighborhoods in the finest boroughs of the city. Each of these fully-equipped apartments allows you to stay closest to the best city attractions without getting into the risks and inconveniences of traveling when the city gets back on its feet. This helps you reduce public contact as much as possible and still make the most of this gorgeous city.
Who all can travel to New York City at the Moment?
Under the United States government rules, New York City restricts travel from countries including South Africa, China, United Kingdom, Brazil, Ireland, the European Schengen, and Iran. Travel from all the other countries is allowed as of now. All the tourists coming from countries with risk Level 2 and higher have to follow the same rules that you can read further below. There are no exceptions except for the neighboring states of New York City.
Restrictions to Follow when Traveling to New York City
While you might be hunting for New York serviced apartments for a heartwarming stay, a rough framework of New York Covid-19 travel restrictions in 2021 can prove to be helpful. Below are a few pointers to keep in mind and prepare yourself before leaving for a stay in NYC:
Travelers must get tested for Covid-19 and carry their negative test results with them positively while they enter the United States.

The said test must be taken within three days before arrival in the country and the city.

They have the option to either self-isolate for three more days post their arrival and then go for another test. If taking tests looks like a lot of hassle, the travelers have the option to self-quarantine themselves for 14 days.

If you have tested positive for COVID-19 in the past, you will have to submit valid documentation of your recovery.
If you are someone who is a citizen in New York City, you are exempt from these testing and retesting protocols. However, everyone is still required to fill out a special individual form released by the government. One can easily find it on the official website of NYC.
Read More: 20 Things to Know About Moving to New York
About the State Department of Health Traveler Form
Under the US travel enforcement operation, travelers will be given a physical form to fill while boarding flights to New York State. Once landed in the city, the assigned officials will request proof of completion from every traveler. This ensures the medical details of the individuals entering the city. As a tourist, it becomes your duty to respect these rules and efforts tirelessly made by the concerned departments.
What if you Skip to Fill the Form?
If any out-of-state traveler happens to miss filling the form and leave the airport without it will be subject to a heavy fine of approximately $10,000. Apart from a hearing, a mandatory quarantine will be applicable.
What if you are Coming to New York from any Other Mode of Travel?
For travelers who are choosing cars or trains as a means to enter New York City must fill and submit the form online. The downloadable PDF is readily available on the online portal of the official NYC travel advisory website. Make sure to time the filling process right.
Do you Need to Fill the Form even if you are Staying in a Short Term Rental?
No matter where you are staying, a hotel, a rental, or even a friend's place, it is mandatory to fill the traveler health form for traveling to New York City. The rule is strictly demanded to be followed, irrespective of even your reason to travel.
For the Travelers who Have Been in Contact with a Covid-19 Patient
Even if you have a negative test on you, the quarantine period cannot be compromised.
It is necessary to hang on for 10 complete days to be sure of no further re-emergence of symptoms.
Even if everything looks good and healthy, it is advised to monitor oneself for a period of up to 14 days since the last exposure with a potential Covid patient.
Read More: 10 Unusual Things to Do in New York
What Next?
Once you have finally made it to the glamour of the city, make sure to follow the strict ground rules laid out for both the locals and the tourists. Some of them include:
Wear your masks at all times when in public places.

Maintain social distancing as much as possible.

Travelers must expect sanitization and random temperature checks on their arrival or at the entrance of most indoor places.
Check the Zone of your Preferred NYC Neighborhood
As announced by Governor Cuomo, the city is now following the Microcluster strategy under which the city is divided into 3 distinct Zones. These Zones have been marked based on an average 7- day growth rate in a particular geographical area.
Red Zone - When a particular area is at risk of reaching 90 percent hospital capacity in exactly 21 days, even after a 50 percent increase in capacity, the area is marked as a Red Zone. This Zone is mostly prohibited for all activities while takeout or delivery are allowed here.

Orange Zone - This Zone is assigned to an area that marks the use of up to 85 percent hospital capacity but is still under control. Based on the same 7-day average, this Zone witnesses a 4% positivity rate over the last 10 days. A gathering of only 10 people is allowed here while the restaurants are permitted for just 4 people per table. For business areas, gyms, salons, and shops are operating at a 25 percent capacity.

Yellow Zone - With a 3 percent positivity rate, this Zone comes under the top 10 percent for hospital admission per capita in the state. This Zone allows pretty much the same as the Orange Zone, except that a maximum of 25 people is allowed here in a non-residential gathering.
Read More: 10 Books You Must Read Before You Go to New York
What can you do in NYC? Is everything exactly as it used to be?
A handful of good news awaiting you in the city include:
You must have heard how indoor dining was shut around December last year. Fortunately, with 25% capacity, the dining scenes are slowly starting to come back.

As far as the world-renowned museums here are concerned, they are opting for a more controlled ticketing approach. With new lower capacity rules flooding over the timing charts at museums like the Museum of Natural History and MoMA, the concept of pre-booked tickets is followed here.

Considering all the differences that it can make, non-essential retail is now open as well. You can shop your heart out and make the most of the less crowded streets of NYC in these unusual times.
For any further queries or assistance regarding your ideal quarantine period or any further developments, you can always reach out to the Local Health Department.
---
---
Leave a Reply
Your email address will not be published. Required fields are marked *