Top 5 Neighborhoods To Live In Dubai
Dubai is an emirate in the United Arab Emirates. It is the federation's second most populous and largest state. The capital of the emirate, also known as Dubai, is the largest city in the federation.The capital and surrounding built-up areas are home to more than nine-tenths of the emirate's population. Dubai is bounded on the south and west by Abu Dhabi Emirate and on the east and northeast by the Sharjah Emirate.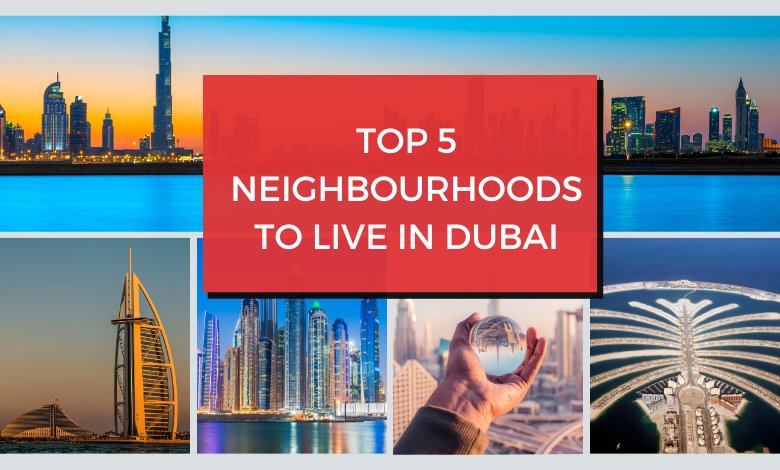 In this article, we examine the top 5 Dubai neighborhoods for living since they can accommodate a variety of tastes and offer a comprehensive view of this vibrant metropolis. Dubai's neighborhoods have a lot to offer, whether you're enthralled by heritage in Bur Dubai, drawn to waterfront living in Dubai Marina, impressed by luxury in Downtown Dubai, looking for affordability in Al Barsha, or yearning for exclusivity on the Palm Jumeirah.
Bur Dubai
The neighborhood of Bur Dubai perfectly captures the essence of Dubai's long history and its dynamic modernity. This bustling neighborhood, which is a fusion of historic and modern life, is situated on the western bank of the Dubai Creek.
Residents and visitors of Bur Dubai can experience a special sense of connection to the city's past because of the strategic location of the city on the banks of the famed Dubai Creek. Both the traditional Deira neighborhoods and the contemporary constructions in the rest of the city are easily accessible from there. Excellent serviced flats are one of Bur Dubai's distinguishing characteristics. A serviced apartment Bur Dubai provides a seamless fusion of heritage and contemporary comfort, meeting the requirements of both leisure and business travelers. While staying in one of these flats, visitors may experience the neighborhood's rich cultural past while still making use of modern conveniences.
Bur Dubai has a wide range of services and attractions. Visitors can explore classic wind-tower architecture and art galleries in the well-preserved historic neighborhood of Al Fahidi, originally known as Al Bastakiya. The Dubai Museum, which offers insights into the history of the city, is also located in the neighborhood.Visitors staying in Bur Dubai can wander around the crowded souks, like the Spice Souk and the Textile Souk, where they can barter for spices, textiles, and other items. The neighborhood is a tempting location for individuals interested in cultural experiences since its lively streets are brimming with the sights and sounds of other civilizations.
Bur Dubai is easily accessible from the rest of the city thanks to the Green Line of the Dubai Metro crossing through the area.Bur Dubai seamlessly blends its timeless charm with modern leisure options in a unique and captivating manner. Nestled along the picturesque Dubai Creek, the Al Seef development stands as a chic waterfront resort adorned with an array of eateries, cafes, and specialty stores. It's here in Bur Dubai that the essence of heritage harmonizes beautifully with contemporary allure.Its historical significance, diverse range of services, and the availability of top-notch serviced apartments contribute to its universal appeal.Whether you choose to wander through the renowned Al Fahidi neighborhood, explore the bustling souks, or simply unwind in the comforts of your serviced apartment, this enchanting district promises an unforgettable experience where tradition meets modernity.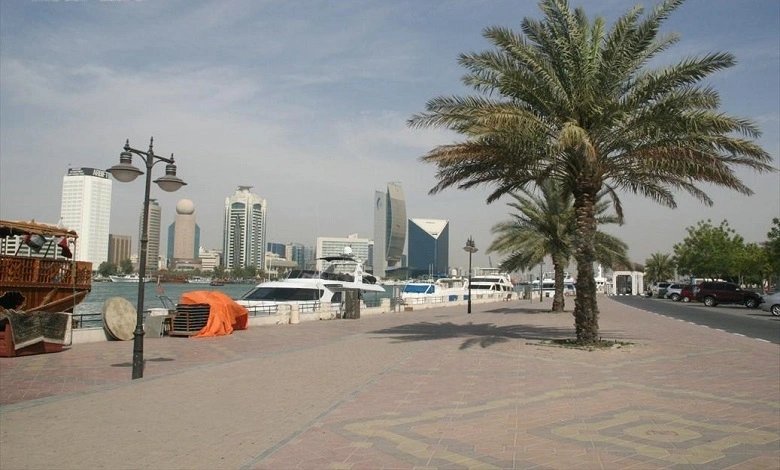 (Image Courtesy: wikipedia.com)
Dubai Marina
The Dubai Marina is a symbol of the city's never-ending pursuit of luxury and innovation. This magnificent area, frequently referred to as the "Venice of Dubai," is a man-made canal city flanked by gorgeous skyscrapers, verdant promenades, and a thriving food and entertainment scene. Dubai Marina is a desirable location for both residents and visitors, offering a lifestyle of unmatched elegance and modernism while nestled amid the Arabian Gulf's magnificent seas.
Dubai Marina is situated in a beautiful waterfront area along the city's coast, providing breathtaking views of the Arabian Gulf. It is a popular location for business travelers due to its proximity to important corporate zones like Dubai Media City and Dubai Internet City.The availability of excellent serviced apartments is one of Dubai Marina's main draws. For both pleasure and business travelers, these serviced apartments in Dubai Marina provide an exceptional fusion of elegance, convenience, and comfort. These apartments offer a chic and hassle-free stay whether you're in Dubai on business or for a relaxing holiday.
Dubai Marina offers an impressive selection of attractions and amenities. A popular promenade lined with chic cafes, shops, and restaurants, the Dubai Marina Walk is the ideal setting for strolls and al fresco dining. Jumeirah Beach Residence (JBR) Beach, which is close by, has fine sands and a variety of water sports and leisure pursuits available. A shopping haven, The Marina Mall provides a variety of retail therapy opportunities.
Dubai Marina is known for its attractiveness of beachfront living. The marina, yacht-filled harbors, and spectacular skyline are all visible from some residential buildings, including serviced apartments.
With a variety of firms, government buildings, and cultural attractions nearby, the neighborhood smoothly integrates work and play. It is a desirable location for both business and leisure travelers due to its distinctive blend.A neighborhood called Dubai Marina successfully combines the appeal of a seaside way of life with the convenience of a busy city. It is understandable why Dubai Marina has drawn both business and leisure travelers to its riverfront splendor, plenty of services, and selection of first-rate serviced apartments. The Dubai waterfront encourages you to indulge in a life of contemporary luxury, whether you're enjoying the sunset on the waterfront promenade or discovering the buzzing eating scene. Opting for a serviced apartment Dubai Marina is a good choice as a result.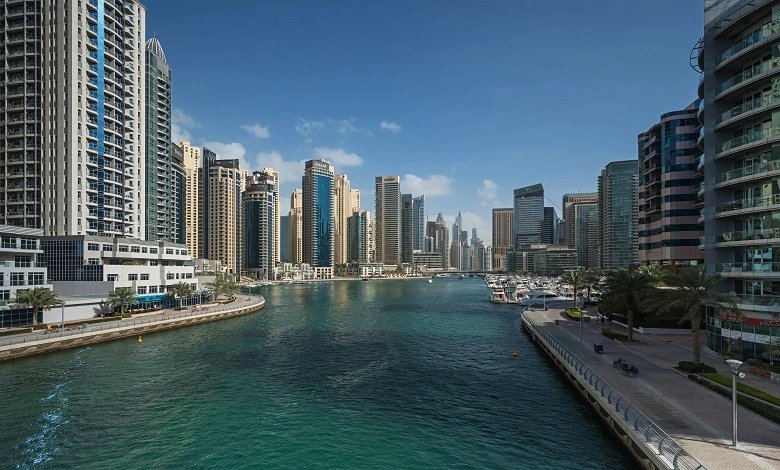 (Image Courtesy: wikipedia.com)
Downtown Dubai
In the United Arab Emirates, Downtown Dubai is the shining example of opulent modern grandeur and luxury lifestyle. The towering Burj Khalifa and the famed Dubai Mall are just a couple of the famous structures that call this area home. Downtown Dubai, which is tucked away behind these architectural wonders, provides locals and guests with a way of life that redefines luxury and sophistication.
Due to its ideal location in the heart of the city, Downtown Dubai is one of the most sought-after properties in Dubai. It offers quick access to important commercial areas, tourist destinations, and top-notch entertainment.The availability of opulent serviced apartments is one of Downtown Dubai's distinguishing features. A serviced apartment Downtown Dubai provides an unsurpassed level of comfort and beauty.
Downtown Dubai offers a wealth of services and attractions, making it a world unto itself. World-class performances are presented at the Dubai Opera, and the Dubai Fountain captivates with its coordinated water and light displays.
Numerous opulent apartment towers, many of which provide breathtaking views of the city skyline, can be found in the neighborhood. The serviced residences in Downtown Dubai are tastefully decorated with opulent furnishings and contemporary conveniences.Downtown Dubai is the perfect place for business travelers. The Dubai International Financial Centre (DIFC) and other significant corporate buildings are nearby, allowing for an easy transition between work and play.The Opera District, a thriving center for arts and culture, is one of Downtown Dubai's cultural offerings. Additionally, residents may discover Dubai's rich legacy because of the neighborhood's proximity to the old Al Fahidi District.
Dubai's downtown is the epitome of opulent life. Downtown Dubai allows you to experience the height of elegance and grandeur in the center of the city, whether you're dining at top-notch restaurants, attending a performance at the Dubai Opera, or simply taking in the breathtaking views from your serviced apartment.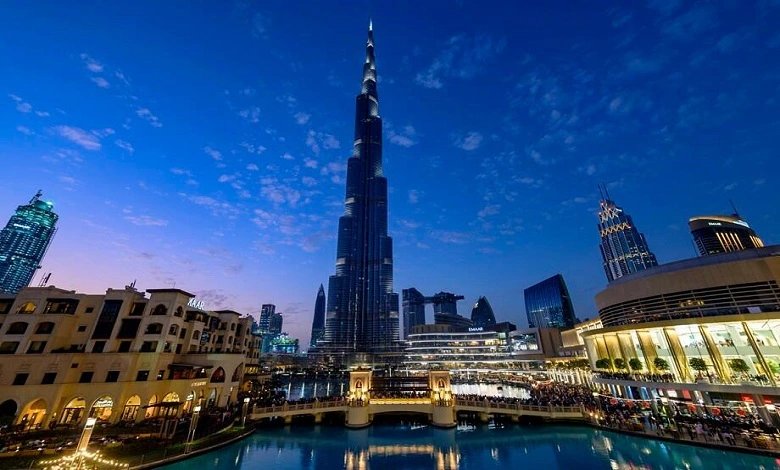 (Image Courtesy: visitdubai.com)
Palm Jumeirah
In Dubai, the recognizable artificial island known as Palm Jumeirah, which is designed like a palm tree, is linked to exclusivity and luxury. Off the shore of mainland Dubai, this remarkable community offers a way of life that embodies luxury and sophistication.
The Palm Jumeirah's special island setting offers inhabitants and visitors a feeling of isolation while still being conveniently close to the metropolis. Both an underwater tunnel and a monorail make it easier to reach the mainland.The availability of luxurious serviced apartments is one of Palm Jumeirah's most notable attractions. The level of luxury, comfort, and solitude offered by these serviced residences on the Palm Jumeirah is unmatched. These apartments offer a superb getaway where you can relax and take in the beauty of the island, whether you're in Dubai for business or pleasure.
Palm Jumeirah provides a wide range of amenities and recreational opportunities. Private beaches, luxury beach clubs, water sports facilities, and top-notch dining options are accessible to both locals and guests. A genuinely unmatched resort-style living experience is offered by the neighborhood.Living on the waterfront is the main draw of the Palm Jumeirah.Imagine hearing the calm lapping of the sea as you wake up and watching golden sunsets from your balcony.
The Palm Jumeirah radiates sophistication and exclusivity. Luxury resorts, top-notch spas, affluent shops, and upscale restaurants are all scattered across the area, guaranteeing that locals and visitors may indulge in an outstanding lifestyle. Due to its proximity to Dubai's business sectors, the island allows businesspeople to reconcile their job obligations with a relaxing vacation.
The neighborhood of Palm Jumeirah whisks you away to an opulent and peaceful setting. It's no surprise that Palm Jumeirah attracts those looking for the best in life given its island paradise environment, magnificent vistas, plenty of amenities, and availability of exquisite serviced apartments. The Palm Jumeirah allows you to experience the height of luxury and exclusivity in Dubai, whether you choose to relax on private beaches, engage in fine dining, or simply enjoy the amenities of your serviced apartment Palm Jumeirah.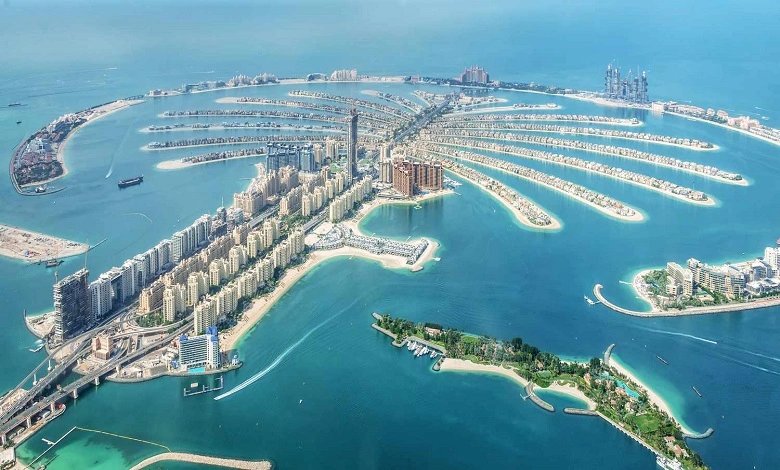 (Image Courtesy: tripsavvy.com)
Al Barsha
Al Barsha, a vibrant neighborhood in the center of Dubai, has evolved as a seamless fusion of affordability and convenience. Major business districts, educational institutions, and entertainment centers are conveniently accessible from Al Barsha thanks to its excellent location along Sheikh Zayed Road. Because of its handy location close to Dubai Internet City and Dubai Media City, business travelers like it as a destination.The availability of affordable yet excellent lodging, including top-notch serviced apartments in Al Barsha, is one of the neighborhood's distinguishing qualities. Visitors traveling for both business and pleasure can take advantage of the perfect combination of price, comfort, and convenience offered by these serviced apartments.
Al Barsha has a wealth of amenities, making it possible to satisfy the wants and needs of both locals and visitors regularly. Reputable schools, hospitals, retail malls, and a variety of restaurants can be found in the area, which improves the convenience and standard of living overall. For professionals, Al Barsha's proximity to important business districts is a big plus. Daily commutes are straightforward thanks to the neighborhood's convenient public transit options, and the city's landmarks and attractions are easily accessible thanks to the neighborhood's central location in Dubai.
There are many different types of accommodation available in Al Barsha, including apartments and villas. Serviced apartments add to the neighborhood's appeal by giving visitors a convenient and affordable lodging choice.Al Barsha is renowned for its pragmatism, but it also provides plenty of options for leisure and enjoyment. Ski Dubai, an indoor ski resort that provides a distinctive and exhilarating leisure experience, is located in the mall. Al Barsha is a community that expertly mixes cost and convenience, to sum up. It is a sensible option for both business and pleasure travelers due to its strategic position, wealth of amenities, and availability of well-designed serviced apartments. Choosing a serviced apartment Al Barsha is a great choice in this regard.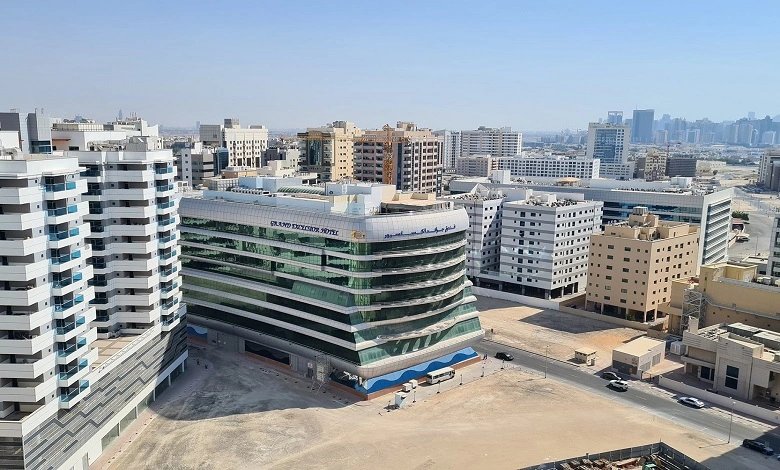 (Image Courtesy: propsearch.ae)
---
---