Top 15 Places to stay in New York, Hand-Picked Guide 2019
---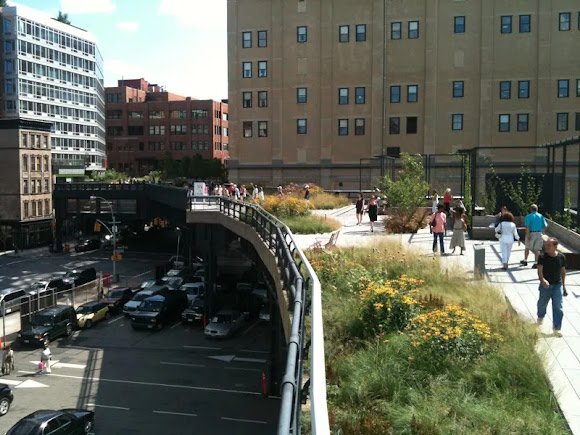 New York City is huge. With skyscrapers that dwarf you and attractions that are larger than life, staying here is always a treat, no matter what time of year you choose to stay here. Whether it's sunny or snowing, NYC has so much to offer; the Statue of Liberty, the Empire State Building, Metropolitan Museum of Modern Art, Times Square, Broadway, the Chrysler Building, American Museum of Natural History and Central Park being just some of the offerings.
While many know where to visit, few know where to stay. With a city this big, where can travellers and tourists alike stay to get the best out of the city and still find the perfect place to call home. At thesqua.re, we have a huge portfolio of serviced apartments in NYC, covering the essential boroughs of Manhattan and Queens as well as the all-important neighbourhoods within.
What are the best places to stay in New York?
Upper East Side
Financial District
Greenwich Village
West Village
Chelsea
Midtown
Murray Hill
Lower East Side
Greenpoint
Williamsburg
Brooklyn Heights
Bushwick
Prospect Heights
Fort Greene
Boerum Hill
Take a look below to see where you should be staying on your short or extended trip to New York:
1. Upper East Side
This is arguably the poshest neighbourhood in New York. Full of wealthy denizens and close to the designer shops on Madison Avenue, this is where you can find the New York socialites. Back in the past, some of the wealthiest families in the US lived here; the Roosevelts, the Kennedys, the Whitneys, the Dukes and the Rockefellers. Full of townhouses and mansions, this is where you stay for a bit of class.
Where to stay in Upper East Side?
At thesqua.re, we have a range of serviced apartments in Upper East Side. However, like the neighbourhood itself, there are a few standouts, including the likes of The Blake and The Pearl - both of which are full of the homely amenities that make serviced apartments so popular and make the Upper East Side one of the best places to stay in New York City.
2. Financial District
If you're staying in New York on business, then this is the neighbourhood for you. With the likes of Wall Street nearby, including the likes of One World Trade Center, this is the pinnacle of trade, finance and commerce in the city. For those big business deals and meeting with the best traders in the business, booking a stay here will never be a disappointment or an inconvenience. And that's before you take into account the restaurants and other highlights in the area; from the sombre to the astonishing.
Where to stay in Financial District?
For business travellers wanting to be near the financial hub, they should take a look at our serviced apartments portfolio, especially the likes of Wall Street and John Street apartments, that are both as comfortable as they are convenient.
3. Greenwich Village
One the epicentre of the 60s counterculture movement, Greenwich Village is now a hub of popular cafes, bars and restaurants. Jazz clubs and Off-Broadway Theaters, along with New York University buildings. Popular with the LGBT community, this is where you should go to see the open and friendly part of the city. Naturally, it is also popular with students who attend the city's university.
Where to stay in Greenwich Village, New York?
For a splendid stay in the area, we recommend our Perry Street apartments and West 19th Street apartments. Each one of them comes with the usual amenities that travellers to New York love, like a flat screen TV, Wi-Fi, central location and much more that adds to a comfortable and convenient stay.
4. West Village
Full of trendy restaurants and fashionable boutiques, West Village is full of quaint streets along with Federal-style townhouses and public squares. Some of the notable venues in the neighbourhood include the Village Vanguard jazz club and the Stonewall Inn bar, all with their own unique history. For those that want a trendy part of New York to stay in should choose this neighbourhood.
Where to stay in West Village, New York?
To really get the most out of the area, you should stay in our 11th Street apartments, slap bang in the neighbourhood. Alternatively, there are the Christopher Street apartments; bespoke living spaces that have all the comforts of home. To avoid disappointment, book your stay in New York now.
5. Chelsea
Home to the townhouses, low-rise apartment buildings and the Chelsea Market, this neighbourhood is often classed as one of the trendiest neighbourhoods - both on the island of Manhattan and New York itself. With over 200 art galleries set up in former factories, Chelsea really is a picture of the gentrified present. If you love that kind of vibe then it's safe to say that you will feel right at home here.
Where to stay in Chelsea, New York?
Sold on Chelsea? Then our Tate Apartments and West 20th Street apartments are just some of the many options to consider from our vast portfolio. Fully equipped with top-of-the-range amenities and cosy living spaces in their own right, a stay in any of our Chelsea serviced apartments will be one you won't forget.
6. Midtown
The central portion of Manhattan, Midtown is home to most of the big attractions in NYC. These include the likes of the Empire State Building, Broadway, The Chrysler Building, Rockefeller Plaza and Times Square. In short, if you want everything to be on the doorstep, then this is the neighbourhood for you. You never know, you may have views of the Empire State building or The Chrysler from your apartment.
Where to stay in Midtown, New York?
To have the best of everything close to your apartment, you need one of Midtown serviced apartments. While there are loads to choose from in our portfolio, a few that stick out are East 44th Street and AKA United Nations. Each one has enough style and luxury to please any traveller.
7. Murray Hill
Tree-lined streets and townhouses run amok in this sublime neighbourhood, as do Indian restaurants, giving it the name of "Curry Hill". Also, there are many bars around the neighbourhood that are usually full of young folk hoping to stop the years from passing away. When the pubs are cast aside, you are left with casual cafes and chain restaurants.
Where to stay in Murray Hill, Manhattan?
Here at thesqua.re, we have many serviced apartments in Murray Hill that tick all the boxes for travellers. Fully stocked with high-end amenities and decorated with luxury finishes, our apartments are the perfect way to enjoy the neighbourhood. Try out our East 34th Street apartments or our apartments on East 33rd Street.
8. Lower East Side
The Lower East Side is best known as a place for an exciting night out. Its narrow streets are lined with trendy bars, clubs, restaurants, galleries and music venues, but the surrounding area has a gritty history too. Here you can find clubgoers waiting in line across the street from a museum, with some immigrant, punk and artistic past remain - the mix adds to the area's vibrant energy! When looking for places to stay in New York, then look no further than the Lower East Side.
Where to stay in Lower East Side, Manhattan?
If this looks like the neighbourhood for you, then you'll have plenty of apartments to choose from. Whether it is the sleek nature of our 95 Wall Street apartments or the simple and stylish disposition of our apartments in Renwick Street.
9. Greenpoint
Full of hipster appeal, the neighbourhood of Greenpoint is constantly evolving. Like the rest of Brooklyn, you can find trend-setting eateries, bars and live music venues, along with art studios in converted galleries. If that wasn't enough, you can get decent views of the East River if you're in the right place. Plus, there are plenty of parks and high rises to really sell that New York look.
Where to stay in Greenpoint, Brooklyn?
Take a look at our portfolio of serviced apartments in Brooklyn to find ones that are close to the Greenpoint neighbourhood. One to certainly consider is our Fifth and Wythe apartment, home to all the comforts you're ever going to need in Brooklyn.
10. Williamsburg
Williamsburg is another one of Brooklyn's hip neighbourhoods, drawing in the young and fashionable to its chic boutiques, trendy cafes and scrumptious restaurants. Stylish street art brightens the residential thoroughfares and repurposed factories, while the waterfront provides stunning views of Manhattan. Outdoor concerts and food markets can also be enjoyed, along with dance clubs, bars and music halls that liven up the local nightlife scene.
Where to stay in Williamsburg, Brooklyn?
Within our portfolio, you will discover a fair few options when it comes to serviced accommodation in Williamsburg. For some of the best apartments in the neighbourhood, you should book our Wythe Avenue apartments and our Fifth and Wythe apartments, both of which are more than suitable for any short or extended stay in the Brooklyn borough.
11. Brooklyn Heights
One of the posh parts of Brooklyn, Brooklyn Heights has the familiar brownstone buildings, as well as the tree-lined promenade on the East River (with great views of the Statue of Liberty and Manhattan). This neighbourhood is ideal for those that want a bit of class to go with their Brooklyn stay, as well as bars and restaurants to round off the evenings. The landscaped walkways and streets also add a touch more character.
Where to stay in Brooklyn Heights?
At thesqua.re, we have a few amazing apartments in Brooklyn Heights. Whether it's our Montague apartments or our Brooklyner apartments, each one comes with the highlights and features that make relaxing and comfortable stays in Brooklyn happen. Book your stay in one of our Brooklyn Heights properties now.
12. Bushwick
A working-class neighbourhood, Bushwick has a lot of character and slick touches that make it worth the attention. While it may not be the most renown part of the Brooklyn borough, this is where guests should go for a new way to explore the trendiest borough of NYC.
Where to stay in Bushwick, Brooklyn?
Our Luxury Brooklyn apartments are all fully equipped with amenities that make modern living all the more enjoyable and comfortable. A flat screen TV, complimentary Wi-Fi, a fully equipped kitchen and cosy living spaces are just some of the features that guests can take advantage of.
13. Prospect Heights
Full of brownstones and luxury condos, anchored by cultural institutions like the Brooklyn Botanic Garden and Brooklyn Museum, Prospect Heights is one of the more popular neighbourhoods in Brooklyn that, much like the rest of the borough, is full of character and sharp touches of style. With music events and more at the Barclays Center, this is a top choice for those that like a bit more fun.
Where to stay in Prospect Heights, Brooklyn?
We have Prospect Heights apartments that tick all the necessary boxes and have their own touch of character. With all the usual features that travellers love about serviced accommodation, they are more than ideal for any short or extended stay in Brooklyn.
14. Fort Greene
Home to the Fort Greene Park, this neighbourhood is family friendly and displays its much-admired diversity through its hip bars, restaurants and Brooklyn Flea Market. Those that love a dash of music to go with their trip should attend a show at the Brooklyn Academy of Music. Without a doubt, this is one of the best places to stay in Brooklyn.
Where to stay in Fort Greene, Brooklyn?
To stay in this outstanding part of Brooklyn, you need to book our City Point apartments and our Avalon Fort Greene apartments; each one fully equipped to give the optimum stay of comfort and convenience that guests require.
15. Boerum Hill
Yet another treeline neighbourhood in Brooklyn, complete with brownstones and townhouses, this is a very youthful area - injecting it with a vibrancy that is difficult to match. Again, trendy bars and restaurants deliver the right kind of convenience that travellers desire as well as decent connections to the rest of the borough and Manhattan.
Where to stay in Boerum Hill, Brooklyn?
Our Brooklyn apartments deliver the best of both worlds, so travellers of business and leisure get all they need to chill outside of their big adventure and business meetings. Coming with the delights and necessities of home and so much more, our apartments will become the home from home that everyone needs.
---
---
Leave a Reply
Your email address will not be published. Required fields are marked *