Pet Friendly Apartments London
Pet Friendly Apartments London
When travellers bring their pet along for their London adventure, they require a serviced apartment that has them and their pet in mind. They need space and a central, safe location. They need to unwind with ease and have all the essentials they'll need for their pet to do the same. That's where our collection of pet-friendly apartments in London comes into the mixture. Offering the space and pet utilities that are essential to keep human and animal entertained and stress-free, we know how to please both as they arrive into the UK's capital to harvest the best elements of London.
What Are Our Best Pet-Friendly Apartments in London?
Those that bring their furry friend with them to experience the excess of London want the cream of the crop. For them, a serviced apartment is a place of privacy and safety for their pet, and like their companion, only the no.1 pick will do. And like any award-winning portfolio, we have a vast array of pet-friendly apartments that showcase the absolute peak of what TheSqua.re can offer humans and animals.
We highly recommend the following pet-friendly apartments in London for short and long term travellers:
Fusion Court Serviced Apartments

Creechurch Lane Apartments

Aston House Serviced Apartments
About Pet-Friendly Apartments in London
For those that don't know, pet-friendly apartments are lavish and aptly designed apartments that put guests and their pets front and centre. They have various extras like dog baskets etc that are featured in the amenities and furniture that is at once cosy and plush, but also not too lavish just in case it is accidentally damaged or worn by scratch marks during the booking period. As always, they are very popular with the modern traveller, especially those that want a bit of company as they explore the city of London or go out to do business.
In London, apartments that cater to furry allies can be located all around the city. Always in central districts, guests can have all the usual London haunts to explore with their dog and be able to arrive back in time for the necessary bath to freshen the dog up for the next day of adventure. Comfort and convenience define pre-friendly apartments, and our own apartments deliver the same first-class experience.
Why Does TheSqua.re Offer Pet-Friendly Apartments?
We realise that some of our guests can't be separated from their pets very easily when they travel. To some, bringing their pets along is part of the London experience. Whether booking for business or leisure, their pet adds a bit of comfort and an aurora of the familiar when they're in a wholly new surrounding. At the end of the day, we want all of our guests to have the best possible stay and also provide them with the highest quality service that keeps them coming back long term. If pet-friendly apartments are what potential guests and long term clients want then we will go out of our way to make the perfect stay happen for guests and pets. Plus, we love animals too.
What Rules Do Pet Owners Have to Follow?
Bringing a pet into luxury accommodation comes with a few strings attached for our guests. Naturally, we want the guest and their pet to have the unrivalled experience they deserve, but there are always going to be a couple of fine points to protect our elegant serviced apartments from unnecessary damage and to ensure comfort and convenience for all involved.
Some of the rules when booking our pet friendly serviced apartments will include:
Clean up any mess generated by the pet.

Dogs should be taken on walks regularly to reduce mess.

Ideally, the pet shouldn' be left unsupervised as this could lead to potential damage.

Don't let pets scratch the furniture.

Use blankets on furniture to stop mud and fur from wrecking the materials as well as the rest of the apartment.

Replace any pet amenities that get damaged or broken that we provide upon entry.

Pay for any damage made to the apartment during the short or long term stay in London.
Where Can You Find Our Pet-Friendly Apartments in London?
Our extensive portfolio stretches to all the popular parts of London, giving our guests a unique and worthwhile experience in the UK capital. From the trendy hotspots to the business headquarters, pets and guests can take in the hectic streets and feel part of the local population as they get swamped by the crowds and crushed by the dominant skyscrapers that pierce the London skies. As every London district has its own character to add to the huge metropolis, guests will have ample opportunity to pick the one that best suits their pet.
The districts below are where our guests can expect to stay when they book our pet-friendly apartments:
Vauxhall

- With river views and ample connections to the rest of the capital and southern parts of the UK, convenience is one term to define this district.

Fitzrovia

- Blending the old and new together in a seamless mish-mash, upscale apartments and new residential housing dominate the proceedings.

Aldgate

- A business area complete with the Sky gardens, The Gherkin and street markets, wandering around the streets with a pet is perfectly ordinary here.

City of London

- One of the main districts of London, The Shard, Tower of London, The Monument and Tower Bridge soar amongst the streets.

Farringdon

- Full of tech and data startups, this is an area that's full of potential and could use a four-legged pet to brighten the dreams of young innovators.

Shoreditch

- The ultra-trendy and hipster district is where the cool clubs, bars and eateries can be found. Ideal to show off to your furry friend.
The Best Pet-Friendly Attractions to Visit in London
While London is full to the brim with historical and cultural attractions, not all of them are open to pets, and they're not much fun for them either. Palaces, museums, galleries - some of these may have restrictions on animals which means that doggy friends may have to be left behind outside. But guests don't bring pets on holiday with them so they can be left outside. They want to share the city and its landmarks with them. So, for those that want their pet to have as much fun on days out as themselves, there are specific attractions to take them to.
The London sights that allow pets can be found below:
St James' Park

- One of many green areas of London, dog walkers need to beware of them running off with one of the ducks that populate the lakes in the park.

Hyde Park

- One of the biggest parks in the city, it has had the fortune of having Rolling Stones and other musicians play festivals here, as well as being the spot for summer sunbathers and many games of football.

The Society Club

- This bookshop provides a great experience for dog and human as they browse and admire the eclectic range of books and art that dominate the shelves. A cocktail night is also of convenience for those that love a good drink.

Old Spitalfields Market

- With the loyal pet strolling at one's side, this market is given a new tempo. It's best to make sure that the pets don't harass the food stalls too much.

Sloane Street

- Versace, Cartier and Tiffany & Co. welcome pets and their owners to bask in the boutique gifts. Then a spot of lunch at Colbert is needed for the next visit of the day.

Tower Bridge

- Both pooch and owner can take in the sunsets in the evening from the bridge and watch as it rises to let boats pass through underneath unscathed.

Hampstead Heath

- This expansive park is one of the major parks in North London, with plenty of space parties and walkies.

Brick Lane Market

- Another London market, there are many foods, clothes and other items to buy for a bargain price.

Richmond Park

- A Royal Park, deer and all sorts can be found by those with sharp eyes. Although it's best that dogs keep their sharp teeth away from the wildlife.

Dog-Friendly Cinema Screenings

- Picturehouse Central in Piccadilly, and other cinemas have special screening where pets can be taken in. Those that don't want to keep their animal kept indoor will find that outdoor cinemas also have screenings where pooches etc can be brought along for the entertainment.

Indoor Pools

- Dipping Dogs, the Canine Aqua Centre and Hainault Hydrotherapy Centre are just some of the public swimming pools where dogs can have a soak and swimming race too.

Emirates Air Line

- This transport network and all its cool views over the city can entice human and dog eyes as it goes from the O2 Arena to the Docklands in East London.
The Top Pet-Friendly Restaurants in London
Eating out on one's own is never a fun experience. But those single travellers that bring their pet for the London trip can have someone else at the table when they choose the right restaurants. Not every late-night restaurant in London is going to be pet-friendly but there are those that are happy to cater for animals, with some even giving out bowls of water for the pooch to enjoy at its leisure.
Here are some of the best restaurants in London to take pets:
L'Escargot

- French food graces this menu, while the restaurant has downstairs and members-only upstairs function.

Egerton House

- Afternoon tea here is perfect after a day of shopping and sightseeing. All breeds and sizes of dogs are welcome within the establishment.

The Orange

- Serving beautifully cooked British food, clients can also enjoy a glass of wine and wood-fired pizza, while the dog can have their own water bowl if needed.

Shake Shack, Covent Garden

- A favourite with many, this chain of eateries even has its own section for dogs to eat from, notably called "Woof". Humans and pooch can leave here feeling very happy.

Pizarro Restaurant

- Offering delicious, creative and exquisite Spanish food, this pretty, light and airy restaurant has a great tapas selection that can be shared easily.

The Table Cafe

- This award-winning restaurant serves simple and classic food along with vegetarian and vegan options. Its fab selection of cocktails and homemade sodas make it very popular too..

Minnow

- A favourite on Instagram, the classy restaurant overlooks Clapham Common and serves a modern, seasonal menu using fresh ingredients and local produce that will whet the appetite of any guest and their pet.

Abuelo

- Those that want to see what happens when Australia meets South America should come to Abuelo. Some of the dishes include the likes of truffle mushroom toasties, mac and cheese, beef brisket, and man, many others.

40 Dean Street

- The small restaurant offers a unique selection of hearty dishes like stone oven pizzas, chicken Milanese and other notable tasty dishes.

Bluebird Cafe - A sanctuary from all of the city noise, customers can order a Full English, vegan curry and butternut squash soup if they want. However, those that want to let their hair down a bit should look to the cocktails menu.

Transport Near Our Pet-Friendly Apartments
In London, it's not uncommon for pets to enter the Underground carriages with their owners. They can be seen sitting calmly, skidding around as the train turns or begging for attention from their owners or strangers that are huddled close by. As pets can take the tube, bus, Overground, DLR and more with their owner, we have ensured that our pet-friendly apartments are close to essential transport stations so that pooch and owner can ride around the city together with no hassle and explore the depths of London at their own free will.
Some of the notable transport connections and stations close to our pet-friendly serviced apartments in London are:
Aldgate

Aldgate East

Farringdon

Moorgate

Holborn

Kings Cross St Pancras

Euston

Goodge Street

Russell Square

Covent Garden

Tottenham Court Road

Monument

Bank

Liverpool Street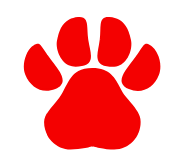 Our Services
We give you a pet bed, food tray and a first aid kit because we care for your pet as much as you do!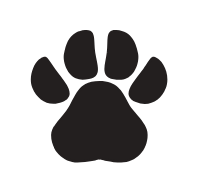 What We Offer
Our team offers pet-friendly serviced accommodation in London's top neighbourhoods, built for optimum comfort.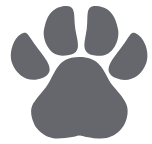 Our Purr-fect Apartments
Featuring hotel-like facilities, our pet-friendly apartments are the ideal hub for cats, dogs and more.
All our properties have been verified by experienced property managers.
Can't find what you are looking for?
We have a number of other properties not yet listed on the site.